DELAWARE COUNTY, Ind. — The Delaware County Sheriff's Office has arrested a woman connected to the disappearance of a Muncie mother more than nine years after she was last seen.
On Wednesday, detectives from the sheriff's office went to Asheville, North Carolina, to arrest 66-year-old Sheila York for kidnapping and obstruction of justice in connection to the case.
York was being held in Buncombe County, North Carolina, but she posted bond Thursday. That move didn't sit well with Delaware County officials, who were waiting for her to be extradited to Indiana. Prosecutor Eric Hoffman said York posted $15,000 bail in North Carolina.
"I am quite irked that she was able to post such a low bail and be released in NC," Hoffman said in an email. "Judge Feick's order was crystal clear, her bail was to be posted 'to the Delaware county clerk once the defendant has been booked into the Delaware County Indiana Jail.'"
The order out of Delaware County called for a $10,000 full cash bond. It also ordered York to reside in Delaware County while the order was pending.
Court records show that following her Feb. 8 arrest and booking into the Delaware County Jail, York posted bond on Feb. 22, 2023 with the Delaware County Clerk's Office.
Her initial hearing in Delaware County on kidnapping and obstruction of justice is now set for the morning of March 27, 2023.
According to the probable cause affidavit, Mullis and York's husband, Daniel, started an affair in September 2012. Mullis was estranged from her husband at the time and became pregnant.
Although paternity was never established, Daniel York was listed as the baby's father on her birth certificate. In August 2015, nearly two years after Mullis' disappearance, the Yorks took the baby with them when they moved to Florida, despite never having established paternity.
Daniel died on Sept. 15, 2015, according to court documents. Sheila remained in Florida with the child.
After Daniel's death, court documents say Sheila hired an attorney to represent him in a paternity case for Mullis' baby in Florida. Meanwhile, Mullis' parents, Donald and Leandra Morris, filed for visitation rights in Delaware County. Their attorney, John Quirk, brought up issues of fraud in the paternity case because Daniel was dead at the time of some of the proceedings.
Their case never made it before a judge because Sheila informed the court she had adopted the child through a Florida court, meaning Florida had jurisdiction and the Indiana petition was dismissed.
A witness told investigators that the Yorks' attorney knew Daniel was dead when she took the case. The same witness said their daughter admitted to the whole thing being a ruse in an effort to keep the baby away from Mullis' parents.
Sheila is also accused of lying multiple times on the adoption paperwork for the baby. According to the probable cause affidavit, that adoption became official in 2016.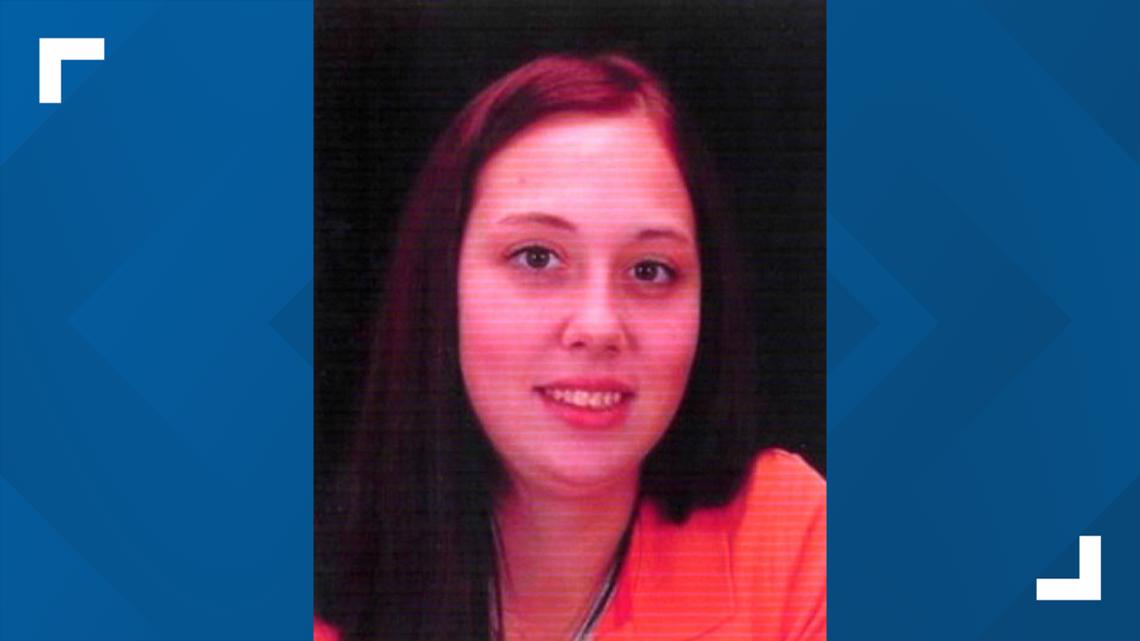 For almost 10 years, Mullis' family has desperately searched for answers.
"You wake up thinking about them and go to bed thinking about them, and it's something you can't get off your mind," said Don Morris, Ashley's father.
The family and those involved in the investigation now feel one step closer to getting those answers with Wednesday's developments.
"This is just another piece of the puzzle for us. We hope that some information we gain from this arrest will lead us to eventually finding Ashley," said Delaware County Sheriff Tony Skinner.
Don said he can't help but think about the emotional impact this will have on his 9-year-old granddaughter.
"This is going to lead to a long road for what she's going to have to go through to respond to somebody that told her she was her biological mother and wasn't," he said.
Don said the arrest is just the beginning. March 1 would have been Ashley's 37th birthday, and he can't help but think about what he misses most about her.
"Amazing person. Giving, caring, fun to be around. You know, just an amazing kid," he said.
It's still unclear what happened to Mullis. According to court documents, she is presumed to have been murdered. No one has been charged for her death.