INDIANAPOLIS — Criminals are turning one of the world's most popular handguns into what prosecutors are calling a machine gun. They do it by using a tiny, but incredibly dangerous, attachment called a Glock switch.
And officials are seeing this tiny, dangerous attachment more in central Indiana.
"Unfortunately, there's a subset of our society that's involved in a lot of criminal activity, and this is the weapon of the trade that they want," said John Nokes, assistant special agent in charge with the ATF's Columbus division.
In a demonstration for 13News, ATF agent Nicholas Radebaugh demonstrated firing a Glock switch at a local range. It fired 31 bullets in two seconds.
"I've got 15 years of law enforcement experience. I was an Army guy as well. I've never shot or handled anything as fast as what these Glock switches are," Radebaugh said.
But Glock switches aren't something law enforcement carries. Police and prosecutors are working to get these tiny devices off the streets.
"When it fires, it will just continue to fire because this bar is stopping the slide assembly that runs from the trigger to the back of the frame," explained Radebaugh.
Some switches even have a "Glock" logo on the back of them.
"It has a symbol of a well-known firearms manufacturer on the back of it. It appears to be a legitimate device," Nokes said. "Absolutely it's not."
"Yeah, if someone has that, then our officers are at a disadvantage," said IMPD Chief Randal Taylor. " A Glock switch makes something a fully-automatic weapon. We don't typically carry that."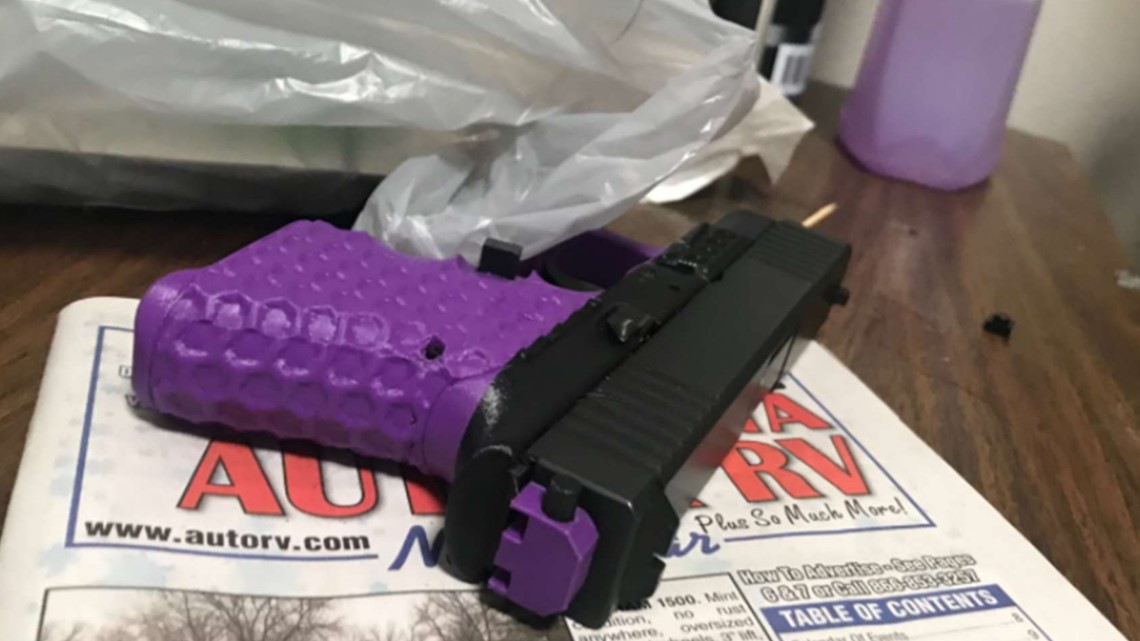 The Marion County Prosecutor's Office has convicted 13 people for possession of a Glock switch since 2020.
There were eight convictions last year compared to four in 2021. And the prosecutor's office still has 37 pending cases from 2022 with five filed just last month.
"If you have a machine gun, you're subject to federal prosecution," said United States Attorney Zachary Myers. "Under federal law, a Glock switch, an auto sear, a device that enables a regular firearm to fire as though it is a machine gun, that is a machine gun under federal law."
It's a new - but not totally unfamiliar - challenge for law enforcement. The devices are prosecuted under the National Firearms Act, a piece of legislation implemented in the 1930s as a response to Prohibition-era gang violence. At that time, infamous gangsters like Al Capone safeguarded their precious stocks of trafficked alcohol with firearms.
"We all have those images, right? It's the same thing we're dealing with now, just more of a modern-type device, but we're going to go after them just as aggressively as they did back in the old days with Tommy guns. I would say this is a bigger threat than even then," Nokes said.
Police say that is because they're much easier to conceal and get your hands on.
"The 3D printers have changed technology. So these types of devices are being printed in garages, basements and that sort of thing," Nokes said.
If you can't print one, police say they're purchased illegally online.
"Trying to shut down the websites, to better education, to undercover purchases of these," Nokes said. "We're doing what we can. Aggressive prosecution is part of the solution."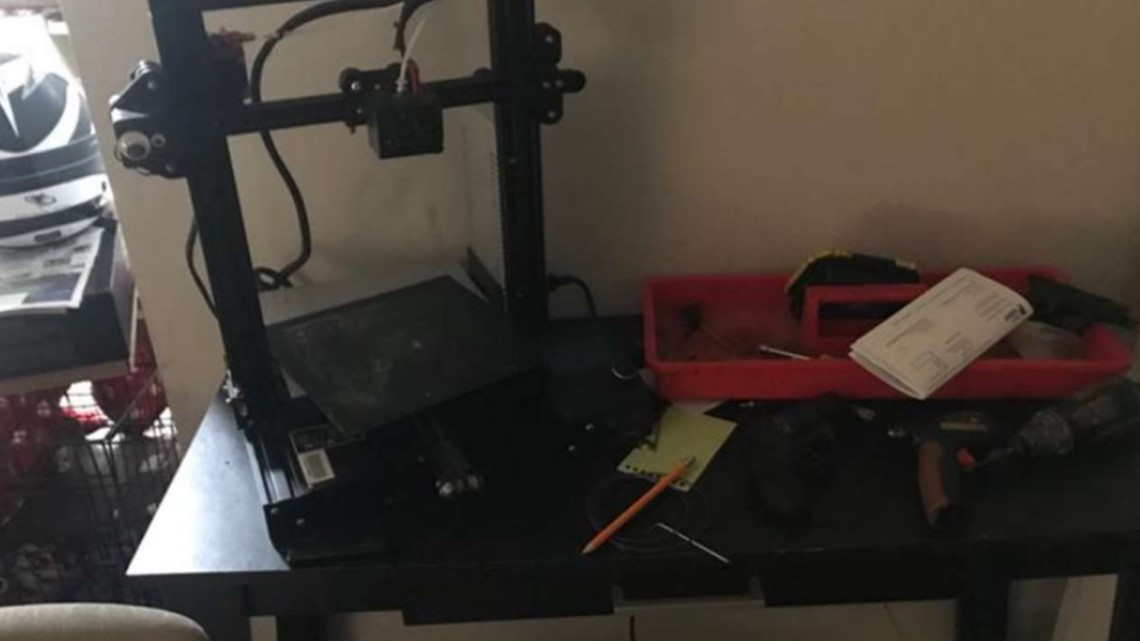 To help keep communities and officers, like Radebaugh, safer.
"Typically, in law enforcement, we're behind the power curve anyway," Radebaugh said. "We're not going to be the first ones out of the holster when we're in a shooting a lot of the times."
To report someone making, distributing or in possession of a Glock switch, the ATF is asking you to call its tip line at 1-888-ATF-TIPS.