GREENFIELD, Ind. — NOTE: The above video is from a previous report on Israel Tutrow being charged.
Federal prosecutors are seeking a 60-day jail sentence for Israel Tutrow of Greenfield for his role in the Jan. 6 insurrection.
Prosecutors cite Israel Tutrow's "significant criminal history" and claim he lied to the FBI about carrying a knife into the Capitol. They also want him to pay $500 in restitution.
Tutrow took a plea deal in which he would plead guilty to parading, demonstrating, or picketing in a Capitol building.
He had been facing three other charges, including entering a restricted building, disorderly conduct impeding government business, and disruptive conduct in the Capitol buildings.
According to a filing in federal court, law enforcement identified both Tutrow and Joshua Wagner while investigating the riot.
The court documents said an image of a man with distinctive tattoos on his face and wearing a black beanie with white lettering of "TRUMP" was then identified as Tutrow. The image was taken as the person was leaving the Capitol.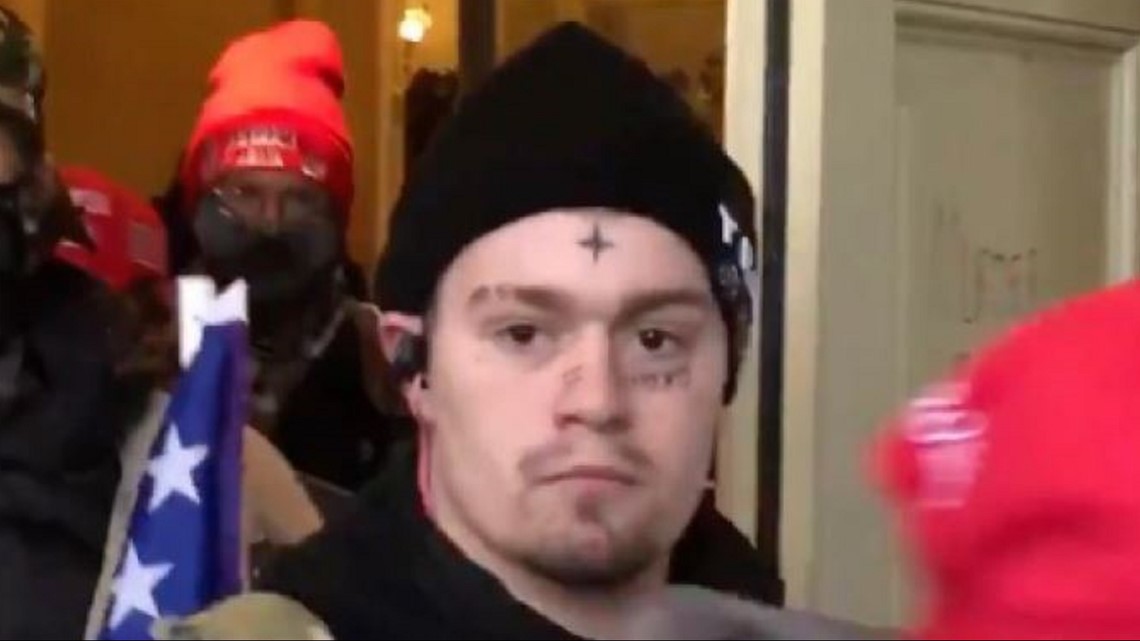 The prosecutor said in court documents that while Tutrow turned himself in and accepted a plea agreement, he also initially denied bringing a weapon into the Capitol, minimized his conduct and made other "misrepresentations" to the FBI. Those factor all led prosecutors to seek jail time.