INDIANAPOLIS (WTHR) — Neighbors are stunned after the man who lives on the corner was arrested for the murder of a missing Greenwood man.
Neighbors say 42-year-old Dwight Shotts has lived on Tabor Street just south of Raymond Street on the southeast side of Indianapolis for almost 20 years.
Shotts shared vegetables from his garden with everyone on the block.
"Unbelievable!" said a neighbor woman who did not want to be identified. "I would never have thought it in a million years. He was a very good person, I thought. He was a very good friend, good neighbor. You couldn't have asked for a better neighbor. He would do anything in the world for anybody. It's just shocking."
She was shocked when a body was removed from Shotts' house Monday night. Tuesday morning the Marion County coroner identified the body as 35-year-old Tony Cline, who had been missing since leaving work April 24.
Cline's death is ruled a homicide from a gunshot wound to the head. Police arrested Shotts Monday night for murder.
"It's scary, very scary to know that you thought you knew someone all those years and you really didn't," said the neighbor woman. "I thought he was a good person. I thought he would never hurt anybody, would never do anything like this. And then, bam out of nowhere. It's very disturbing."
[article_tokens:suggested_links]
Cline disappeared after he left work at Lowe's on South Madison Avenue near the Greenwood Park Mall April 24 around 2:30 p.m. He drove a delivery truck for the home improvement store. The store is arranging for grief counselors for employees.
Family using Cline's mobile phone tracking found his pickup truck in a parking lot behind Greater St. James Missionary Baptist Church last Wednesday. That location is less than a block from Shotts' house.
Shotts has posted several fishing videos on YouTube. Shotts and Cline were apparently old fishing buddies. Why they were together last week and what led to Cline's death is under investigation.
Cline leaves behind a wife and three sons. Loved ones set up a Go Fund Me account to help the Cline family.
Officers responded to a home in the 3100 block of Tabor Street, near East Raymond Street and South Keystone Avenue, after receiving a call that a person was dead inside the residence.
Police arrested Shotts Monday evening.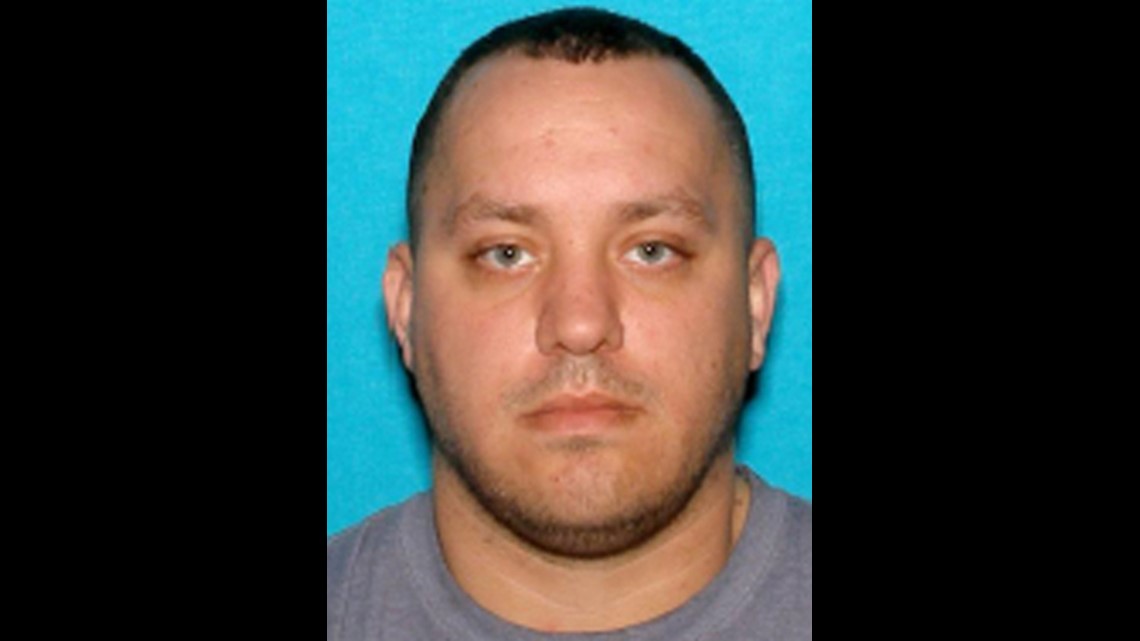 Cline was reported missing last week. His family and friends gathered outside the home as police tried to learn why the body turned up inside the house.
Gary and Karen Cline and all the other family members and friends had spent six days in a frantic search. They are left with questions.
"And why. Why. You know why? The world is full of ignorant people and this is, to me, an act of stupidity. And what do you have an answer for? You never have an answer for stupidity," Cline said.
Gary Cline, an uncle, spoke of his nephew's children. "That's the most horrific part of this. The kids are not going to get a chance to grow up with their dad. I'll step in as much as we can. But we can never take his place. No one can. But we can be there and we will."
There's a Neighborhood Watch sign across the street from the house on Tabor St.
And neighbors were watching.
"He was not coming out as often as he used to, staying in the house a lot, not being as friendly," said one neighbor who asked we not use her name.
In the six days before his arrest on murder charges Monday, she says neighbor Dwight Shotts suddenly changed.
He became closed off. The parade of cars always stopping at his house stopped too.
Shotts is alleged to have kept Cline's body in his house for six days.
"I had no clue the body was in there," said a neighbor. "I had a suspicion and inkling that he did this."
We're also told, in the last few days, after Cline had disappeared, the suspect allegedly told a neighbor "I don't know how much longer I can take this smell. It's getting pretty bad."
Neighbors say days later, the body was found in Shotts' bathroom.
Ed Burns, a neighbor, said the suspect had a Fourth of July tradition. "He put them up there where you could see them from the other side of the city."
He's talking about the fireworks they say the suspect set off every Fourth of July, right at the end of the street in front of his house, spending perhaps as much is $3000 on it.
An avid gardener, one neighbor said he was shocked Shotts hadn't yet tilled his extensive beds.
"He loved to fish," Burns said of Shotts. "If it wasn't raining, he was fishing."
"Couldn't have asked for a better friend and neighbor," another female neighbor told us. A "good person. Do anything for anybody. At least that's what I thought."
We may learn more about the alleged motive in the case on Wednesday. That's when Shotts is due to make his first court appearance.