INDIANAPOLIS (WTHR) — There's nothing like the joy you see in a child's eyes as they get a new bike. Or like the seeing the freedom they feel when they can ride around the block. But not every child gets to experience that, some never even get a chance to get on a bike.
That's ending at the Finish Line Boys and Girls Club on Post Road in Indianapolis thanks to Nine13sports. It's a non-profit organization that promotes health, wellness, and exercise for local youth.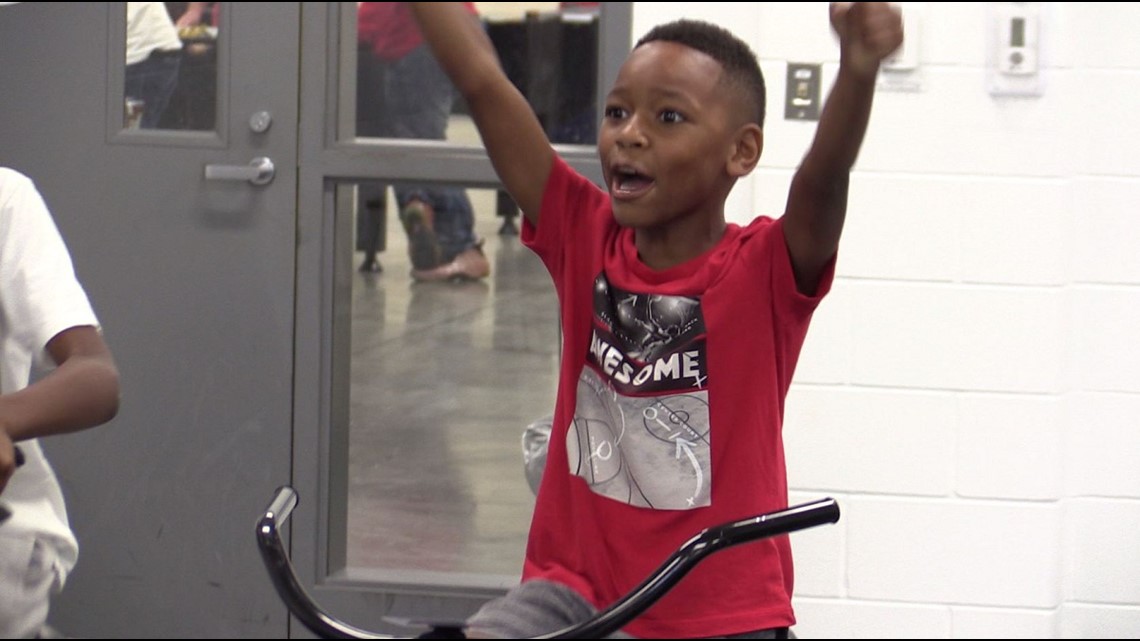 So children at the club get a chance to sign up and go for a spin on a stationary bike. They get to track their speed and distance on a screen like a video game.
With that success Nine13sports launched the "Kids Building Bikes" program. The after school program allows kids to learn about bikes and how to maintain them.
They then get a chance to build their own bikes.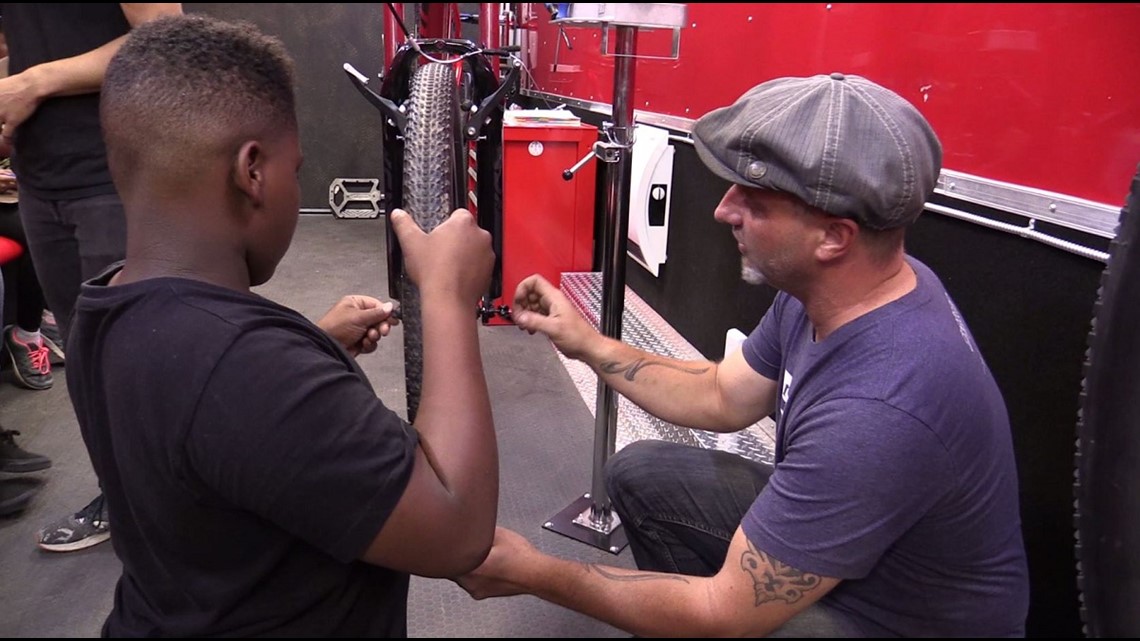 "It's not just to teach a student how to ride a bike but how to use a screw driver, a wrench, and to get them excited about all these different opportunities," said Nathan Wilson, Nine13sports.
When the bikes are all put together, the children get to take them home.
"The kids are so excited because it's not that they were given the bike, but they came here for weeks and they earned the bike," Wilson said. "They learned how to work on it they learned how to maintain it and put it together with their own hands."