INDIANAPOLIS — Labor Day weekend means there are shopping deals to be had, but the Queen of Free cautions some purchases can really add up.
If you're shopping for a major item for your home, this weekend or any other, there are some things to keep in mind to keep your finances on track.
In her weekly blog, Cherie Lowe writes that there are some simple steps that will help you ensure you're getting the best bang for your buck without going overboard.
Keep your emotions in check
Oftentimes when we're making a major purchase, including cars or home appliances, it's because something has gone drastically wrong. Lowe said it's important to not let emotion make decisions for you.
"That is so hard, because money is emotional. We shop when we are sad, we shop when we are happy, just to fill a need sometimes," she told 13Sunrise. "It is tricky to remove all emotion from it, but as much as possible, let's remove the emotion from purchasing."
Know how much you can spend
Before you go out to buy, Lowe said to get a good "ballpark figure" of what you can spend on your purchase.
"If you don't have money in the bank or the ability to cashflow a purchase, it's not a good idea," Lowe wrote on her blog.
Even if you can get pre-approved for a line of credit to make the purchase, it doesn't always mean you can afford it. It may take sacrifices somewhere else in your budget, but paying your purchase off without having to borrow or make payments is the ideal option, Lowe said.
If you're going to borrow or make payments, use an online calculator to help plan out what payments will look like before you buy.
Research and read reviews
Knowing what you're about to buy is also important before you head out to the store.
Lowe recommends researching product specifics and prices online and to read reviews across the internet, with a little bit of caution.
"Just remember, someone is going to have had an awful experience and someone is going to have had an amazing experience," she said. "There are also paid reviews out there, where people have been paid to write a review or received product to write a review."
Some paid reviews are easier to spot than others. Some reviewers will add a disclaimer that they were compensated in exchange for their review, but it may sound very similar to a review written by a customer who was not paid.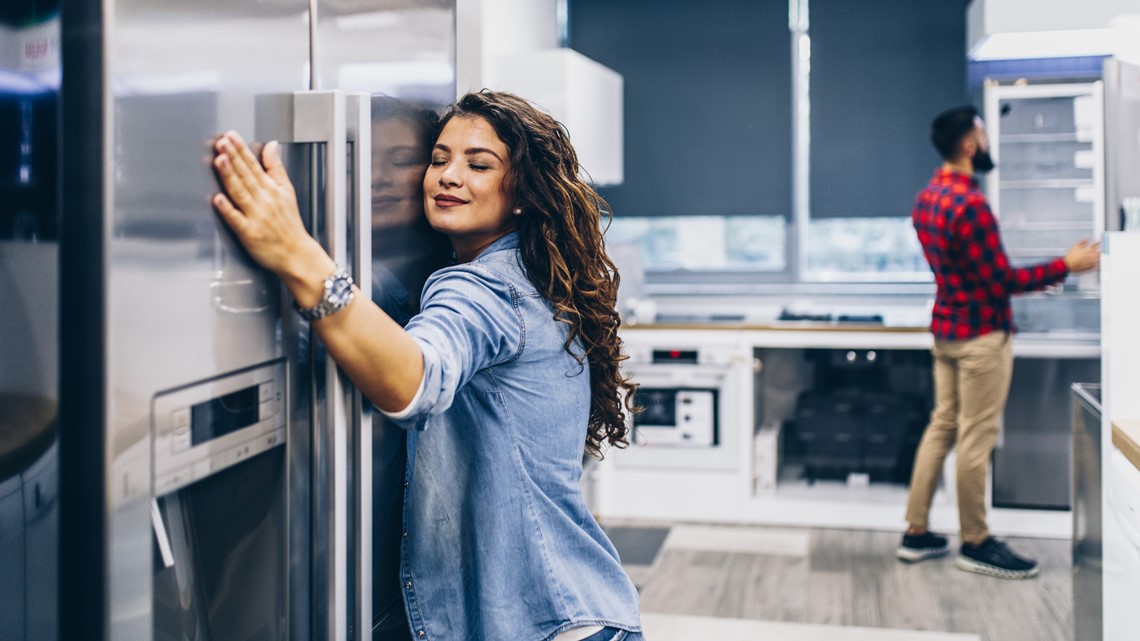 Skip the warranty
Most major purchases come with the opportunity to buy an extended warranty.
Lowe recommends taking a pass.
"Save the money that you might need for a repair. It's one of those things that a lot of people don't ever end up cashing in on or, even when there's a problem, they can't remember where the paperwork is at," Lowe said.
You can read more of the Queen of Free's advice about making a major purchase on her website.