INDIANAPOLIS — Sea moss is a plant-based gel that people say is changing their lives.
"Your body, it's like it's being regenerated from the inside out," said Pat Anderson, a huge fan of the sea moss gel.
Georgetown Market, near 38th Street and Lafayette Road, is one of the many natural food markets that can't keep the gel on their shelves.
"You got to restock it multiple times a day. Usually, it's flying off," said Aron McNicholas, a natural living employee at Georgetown Market.
So what is "sea moss," and how can it help you?
Sea moss, sometimes called "Irish moss," is an algae that distributors claim has many benefits.
"It binds with the body in a way that I can't even explain," said David Williams, a Carmel-based distributor of the sea moss gel. "I can say that it nourishes you, but I think saying that it nourishes you is an understatement."
McNicholas said he recommends it for anyone who needs more energy.
"You know, if someone says they have a mineral deficiency, probably, or if they say they have low energy, I'll recommend it," he said. "When we mineralize the body, you know, you get a little more energy from that."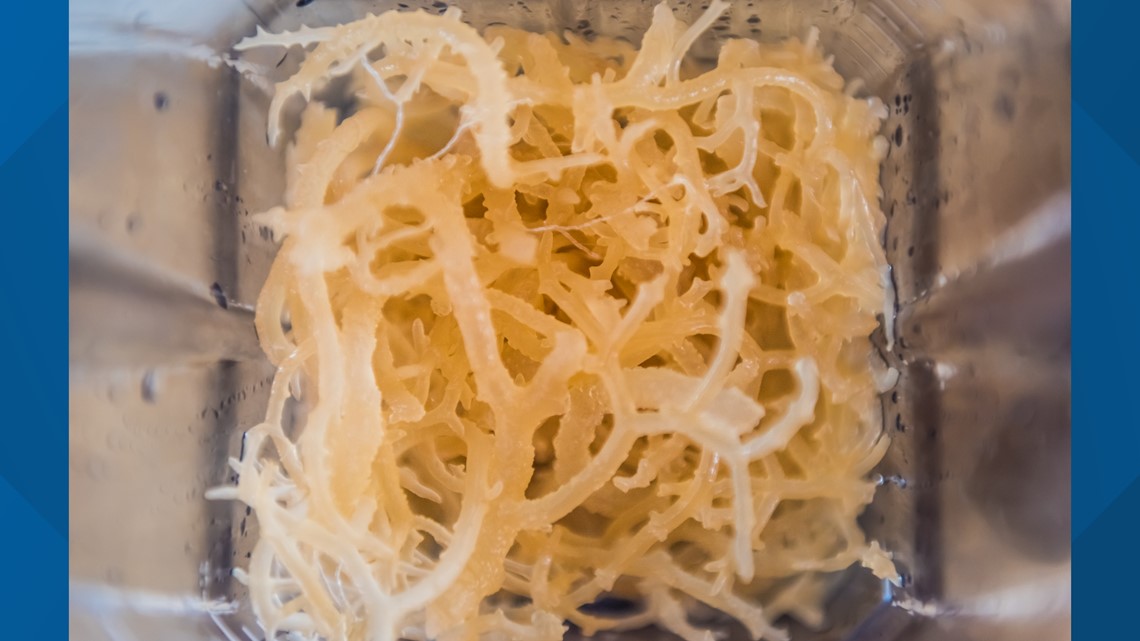 Sea moss naturally has 92 of the 102 minerals that make up the body's mineral composition. By adding the remaining 10 minerals, it's "minerally" a perfect replica.
"I did a class here a few months ago, and I asked, 'Is anyone feeling any pain right now?' and a young lady said, 'I have arthritis pain in my knee,'" Williams said. "I asked if she wouldn't mind if I put some on, and within a minute and a half, she was like, 'Oh my gosh, the pain is gone!'"
"I found out about it from my cousin," Pat Anderson said. "I was telling him about how when I do my daily walking, my body kind of aches, and he suggested I try the sea moss gel. Within a few days time, I could tell a difference. My body doesn't ache."
Now, she said it's a secret she shares with her friends and family.
"I've actually shared the information with my girlfriend that has back problems, and she told me that she went and got it and that this year is the first year in a long time that she's actually able to stand in her kitchen, walk and stand without having to sit down," Anderson said.
So, for anyone looking to add a mineral boost to their diet, sea moss might be the key.