INDIANAPOLIS — We continue to track a weekend winter storm and the track continues to be too far south for heavy snow here.
This snowfall potential map really shows where the winter storm will go over the next couple of days.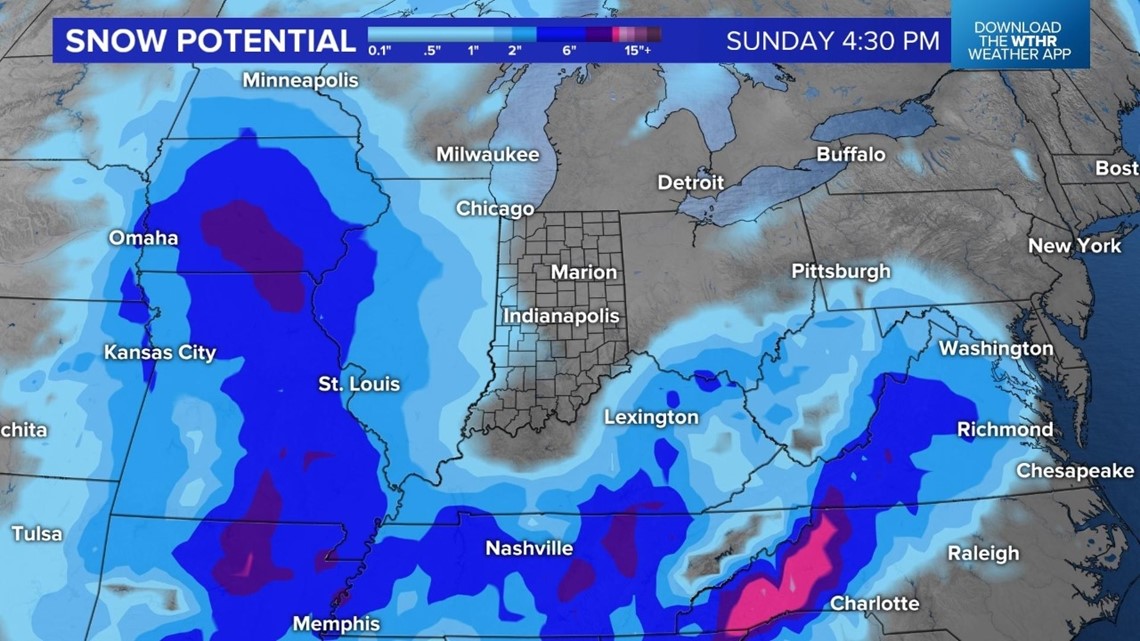 There will be heavy snow tonight into early Saturday across southern Minnesota, Iowa and northern Missouri. We will have the chance for a dusting to an inch from about Indianapolis southwest.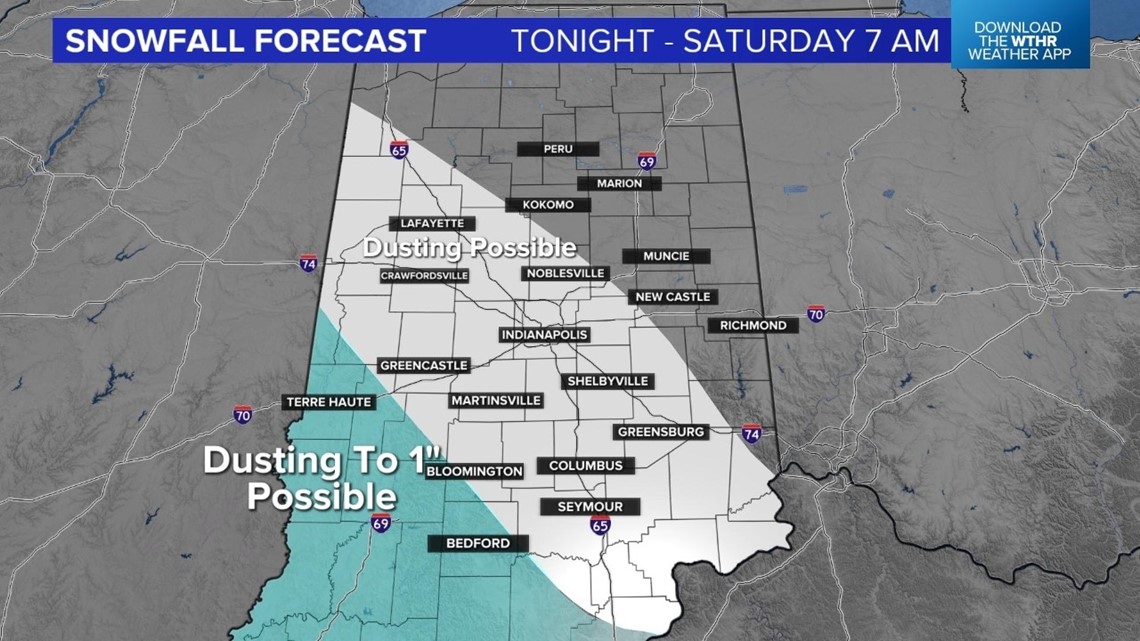 Any light snow that falls locally will end by Saturday morning.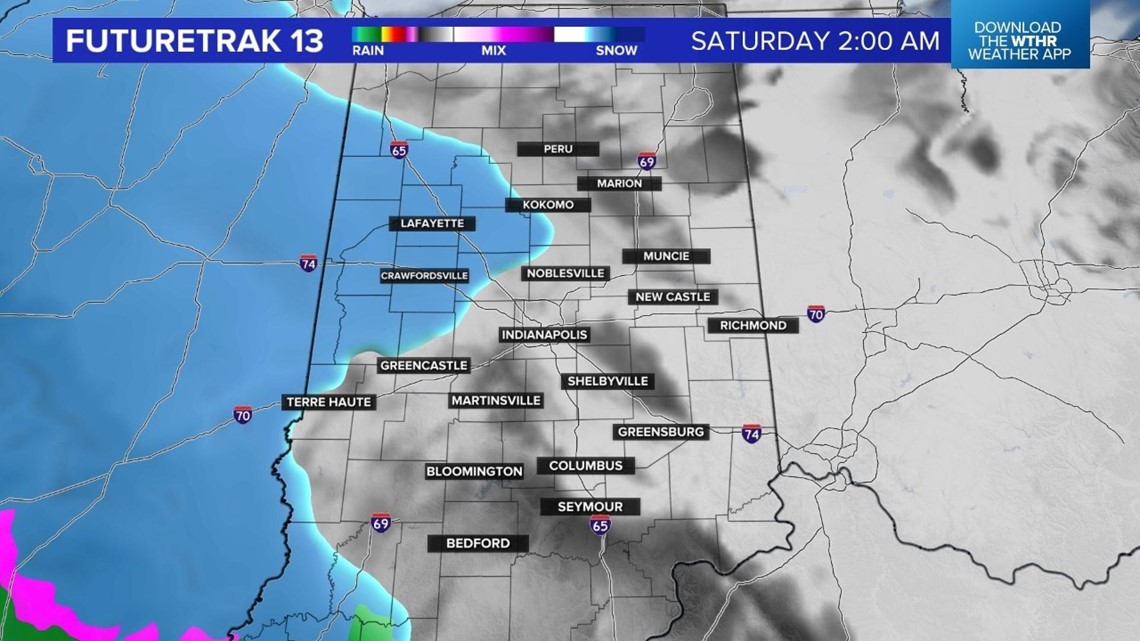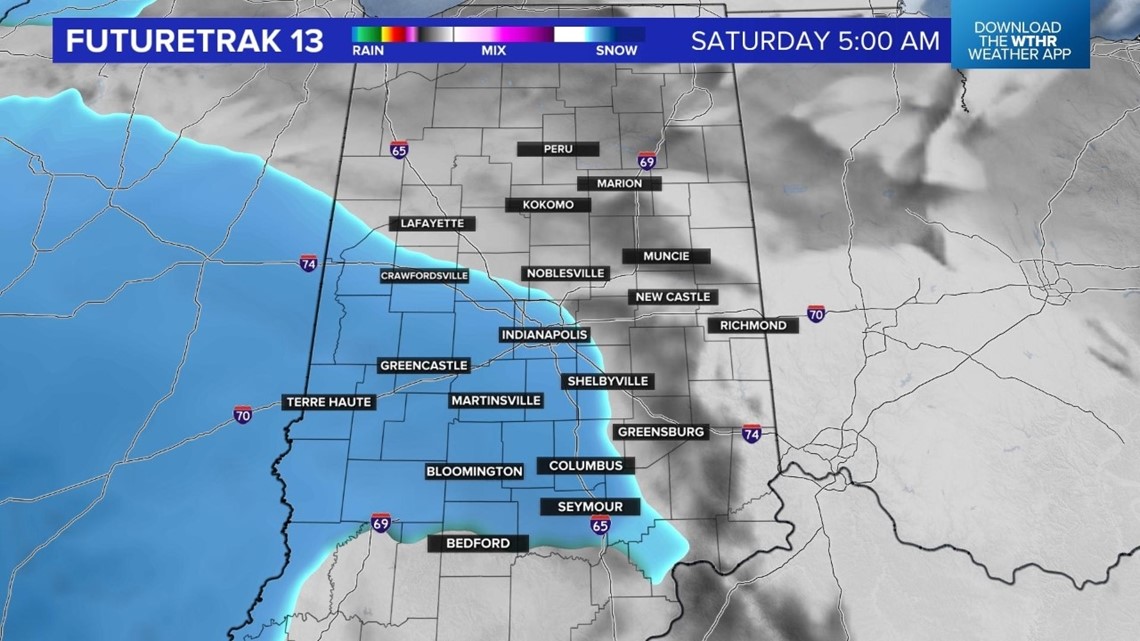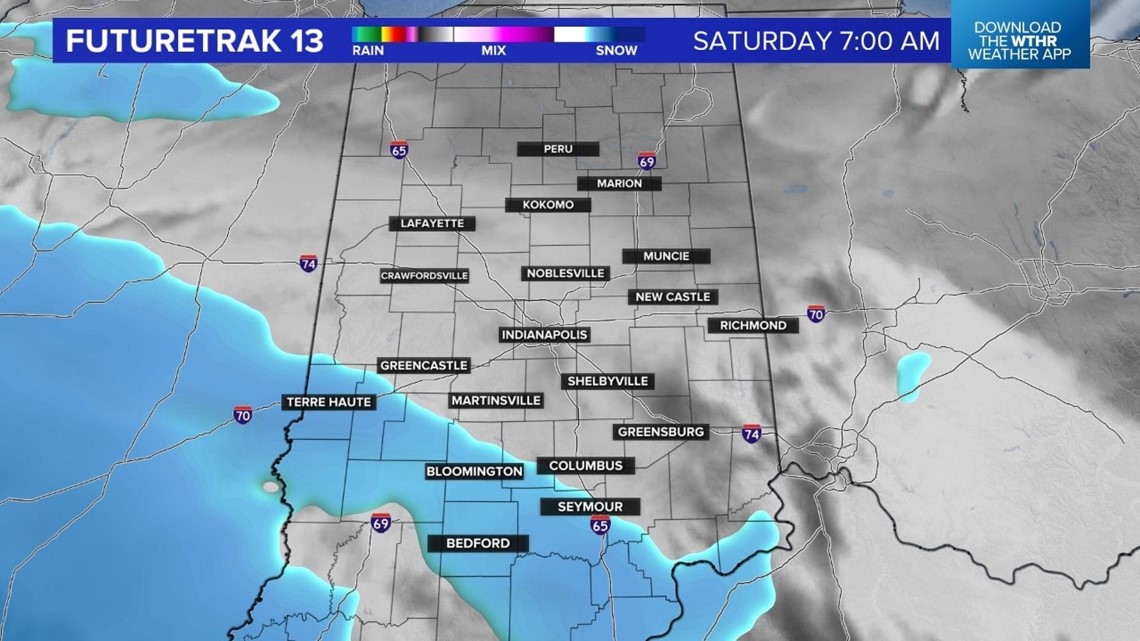 The second wave of this winter storm will bring rain, sleet, freezing rain and snow to areas south of the Ohio River Saturday night into Sunday. Travel will be tricky to our west and south this weekend.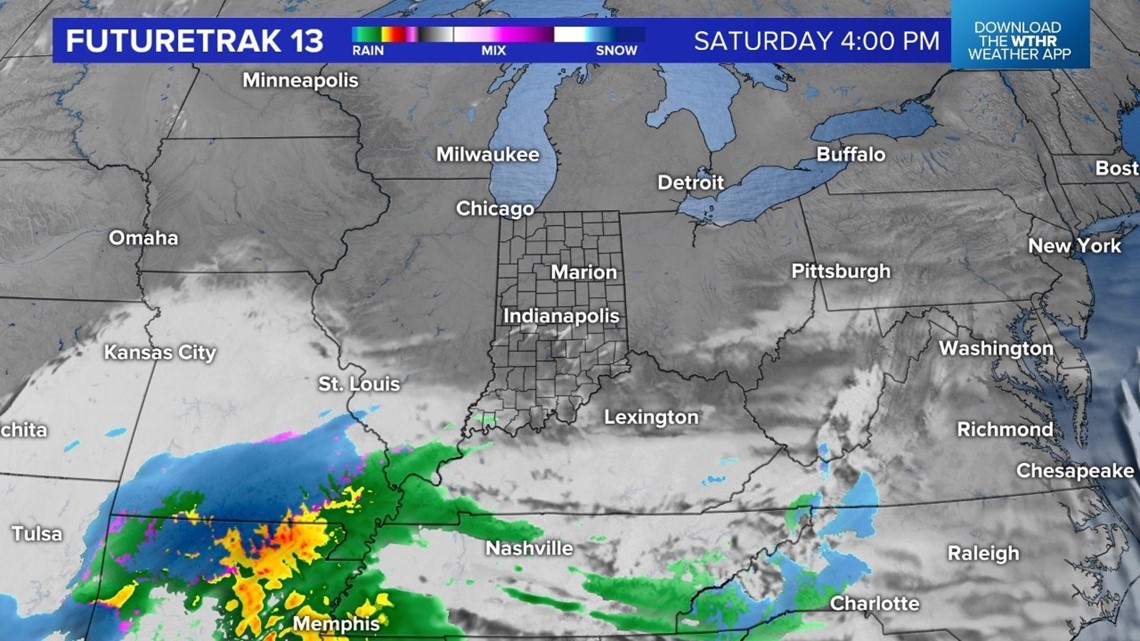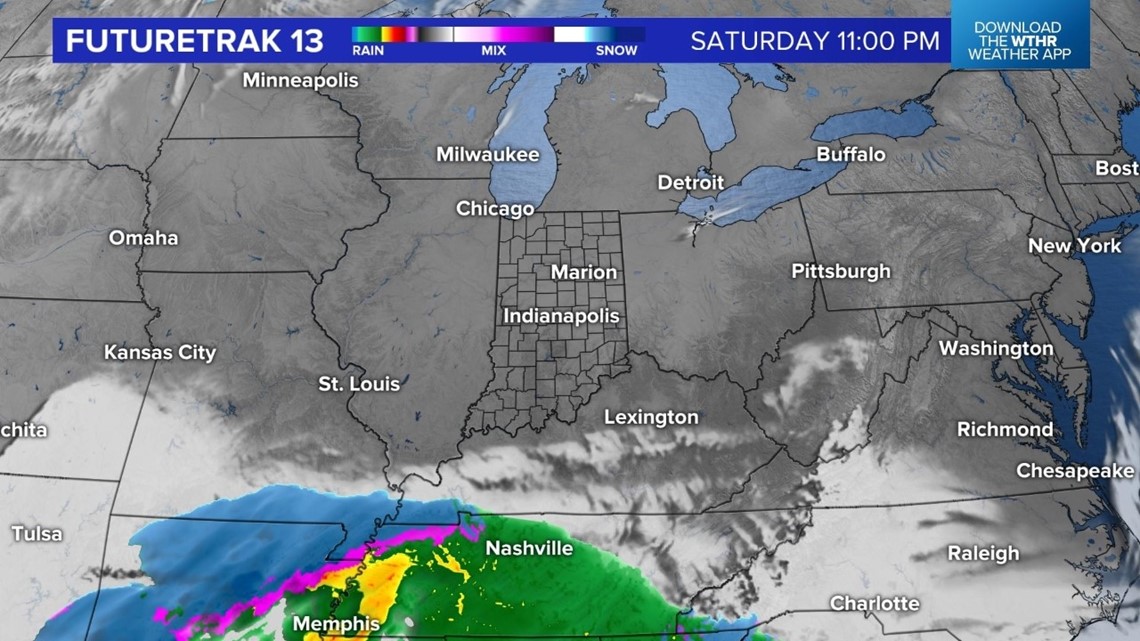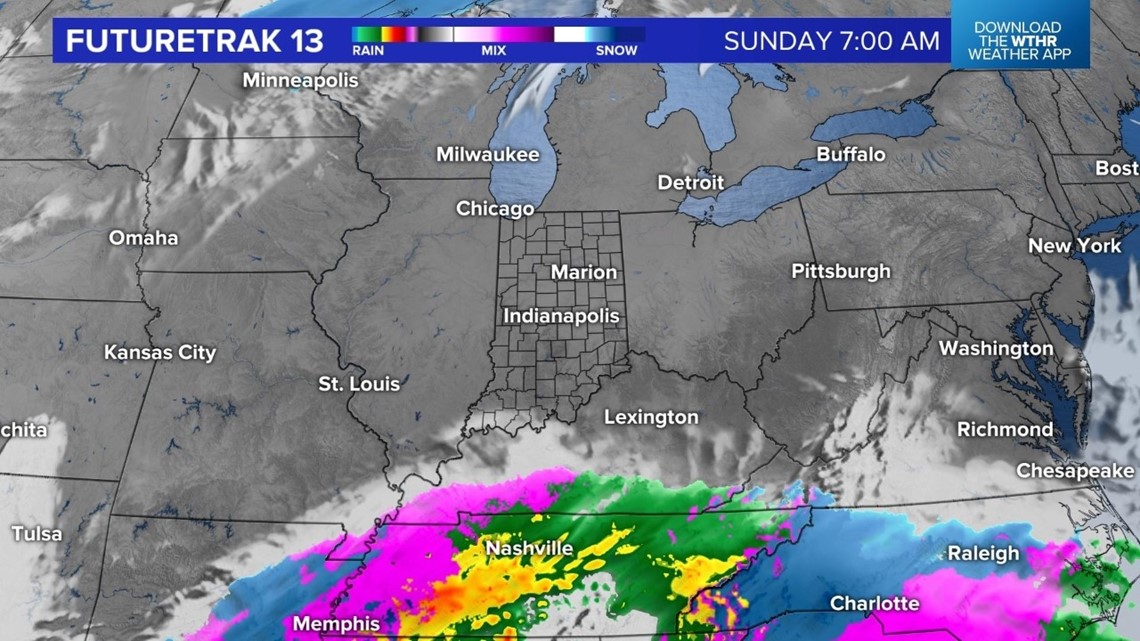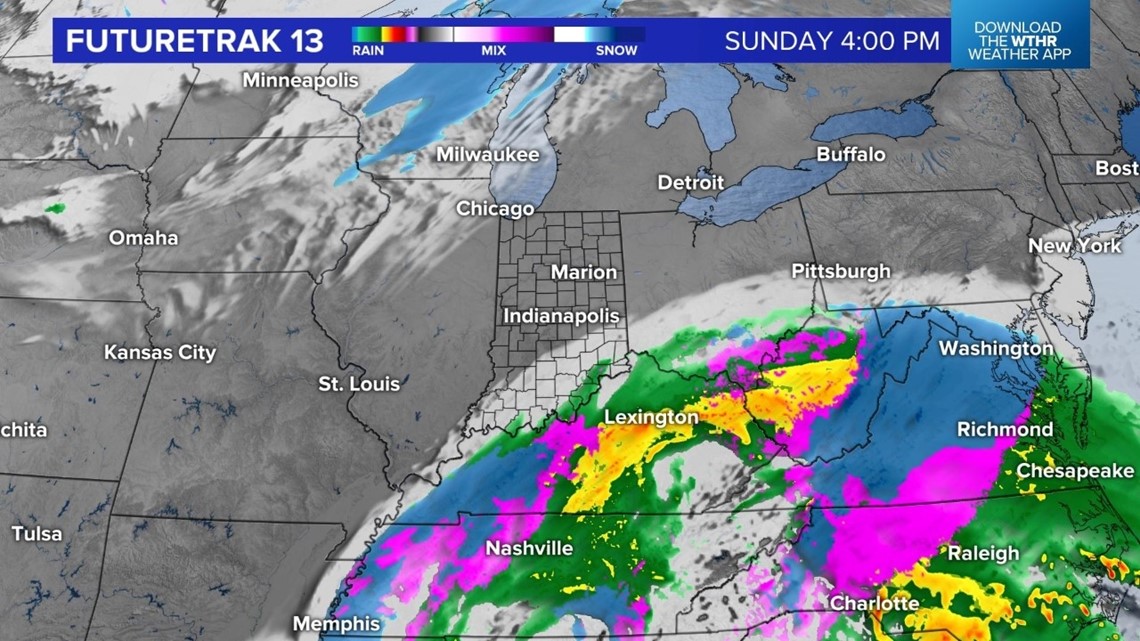 Locally, we will have mainly sunny skies on Sunday with highs in the lower 30s. A few snow showers are possible on Monday with highs in the lower 30s. We get as warm as the lower 40s on Tuesday before another push of colder air. That colder air will drop highs in the upper 20s starting Wednesday.