Our next weather system will bring accumulating snow to central Indiana starting Sunday afternoon.
Here's the timeline on what to expect: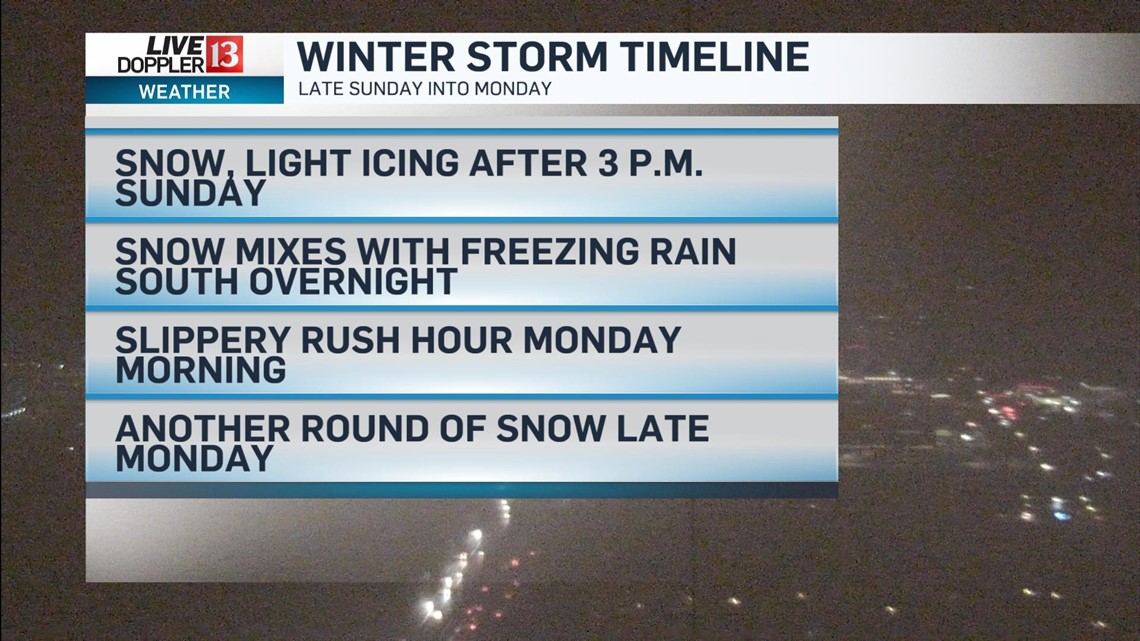 Temperatures rebound into the lower 30s in the afternoon as snow showers approach, mainly after 3 p.m.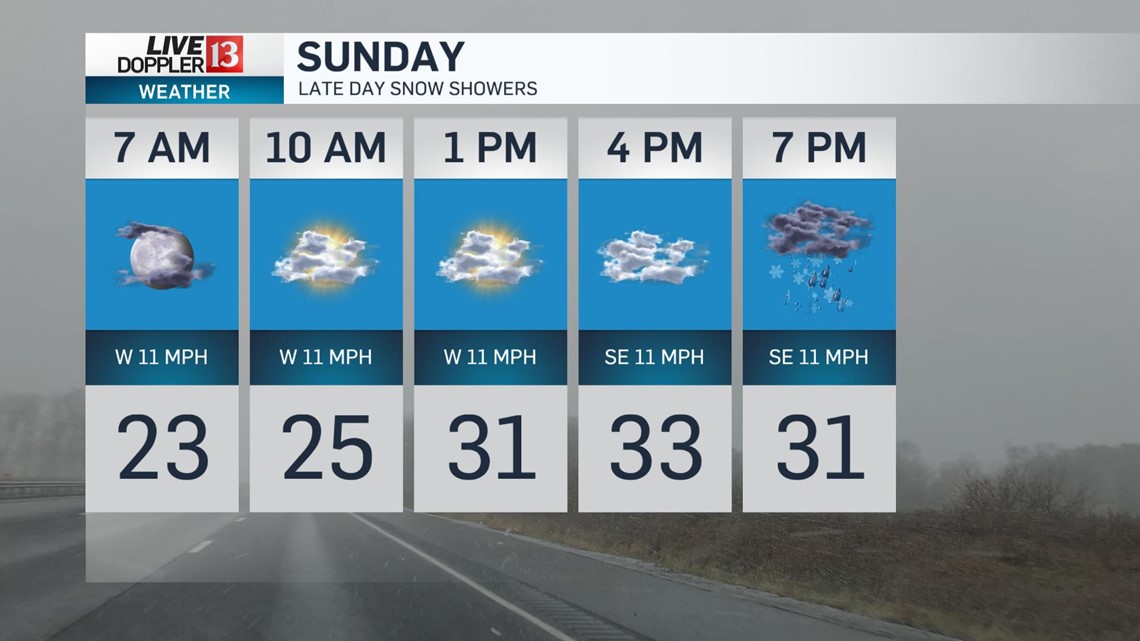 A Winter Storm Watch will go into effect a 7 p.m. Sunday through Tuesday at 7 a.m.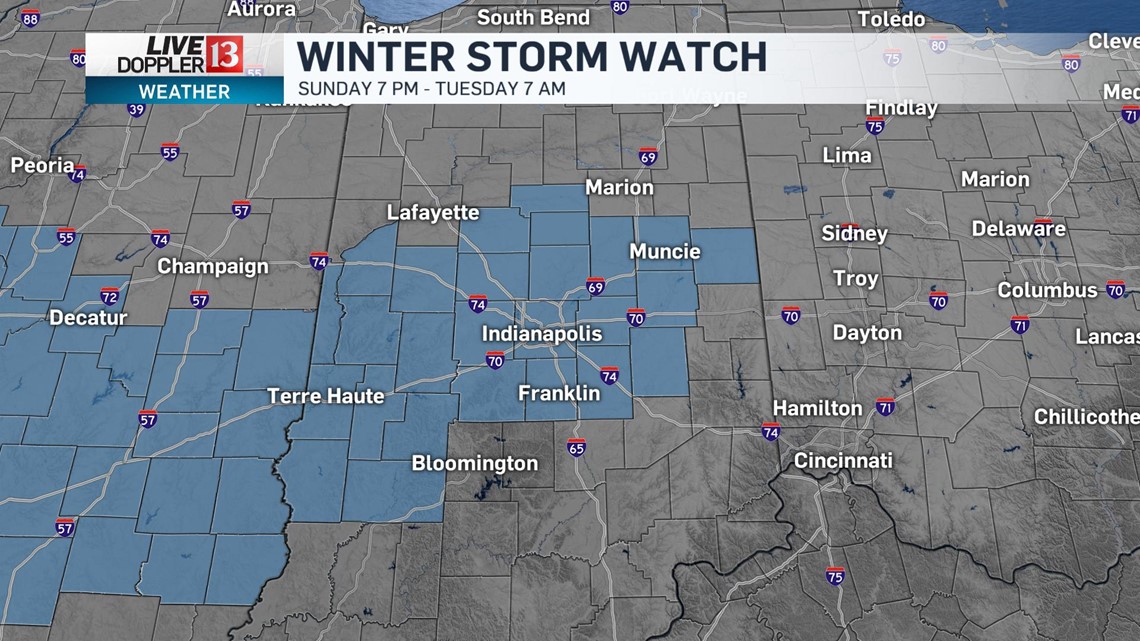 When the snow showers first move in, there will be an ample amount of dry air just above the surface that will delay snow from impacting the ground at first.
Snow will become more widespread after 5 p.m. and becoming heavy at times through the evening.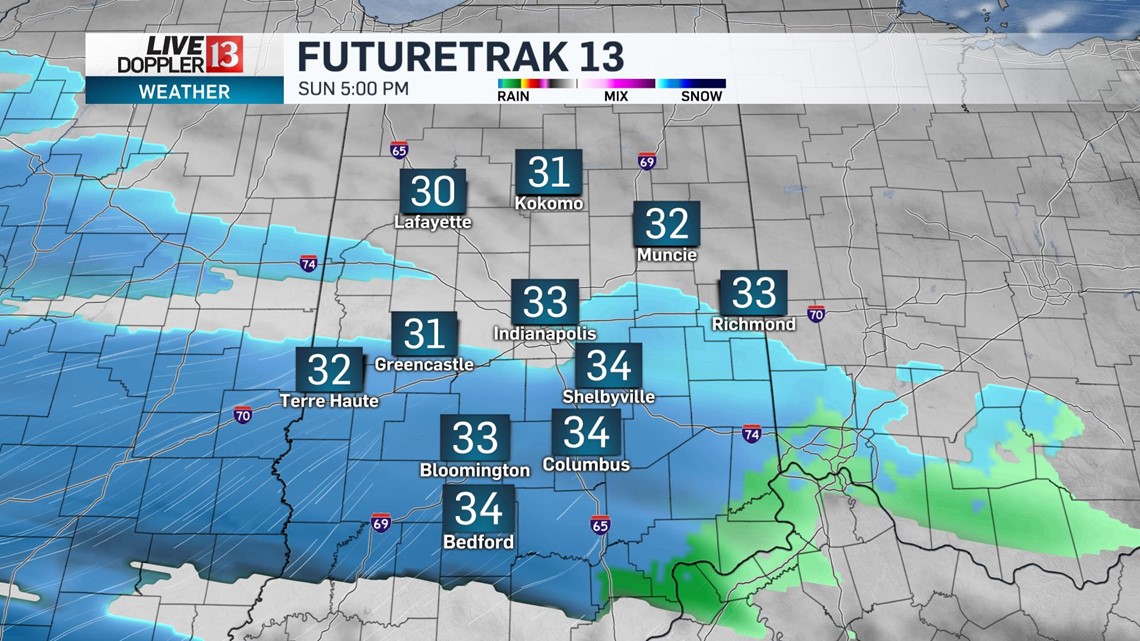 The heaviest of the snow showers will come late Sunday through most of Central Indiana.
A slight warming trend closer to a warm front just south of Indiana will bring a freezing rain mix to the far southern tier of the state.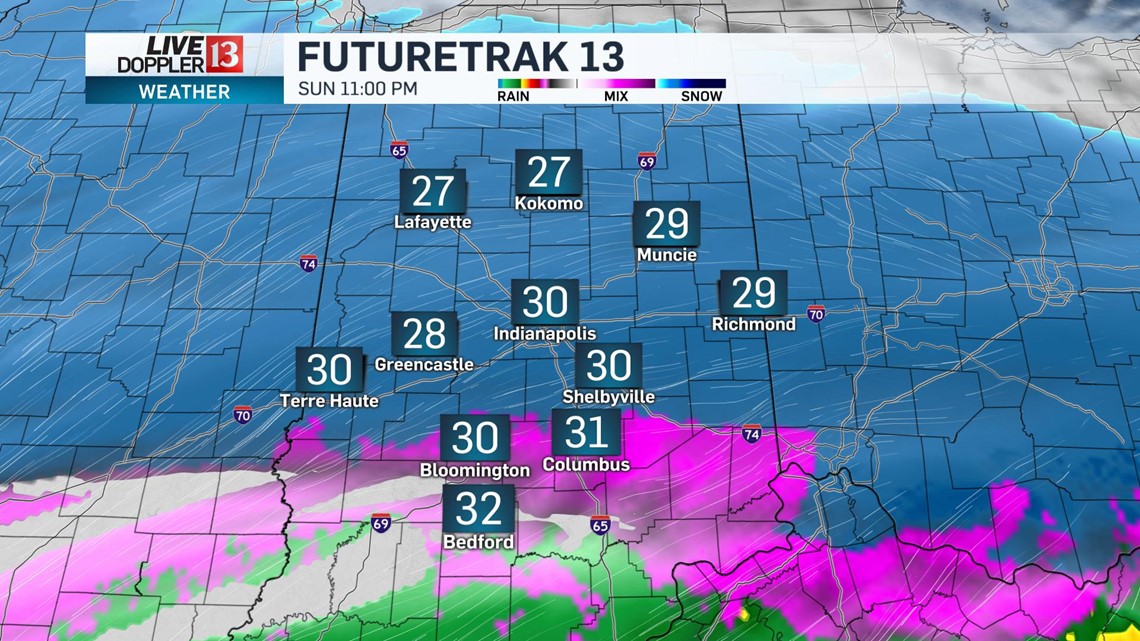 Most of the snow will exit by early Monday but leave behind widespread messy conditions on untreated surfaces.
Plan ahead for a slick morning commute on Monday.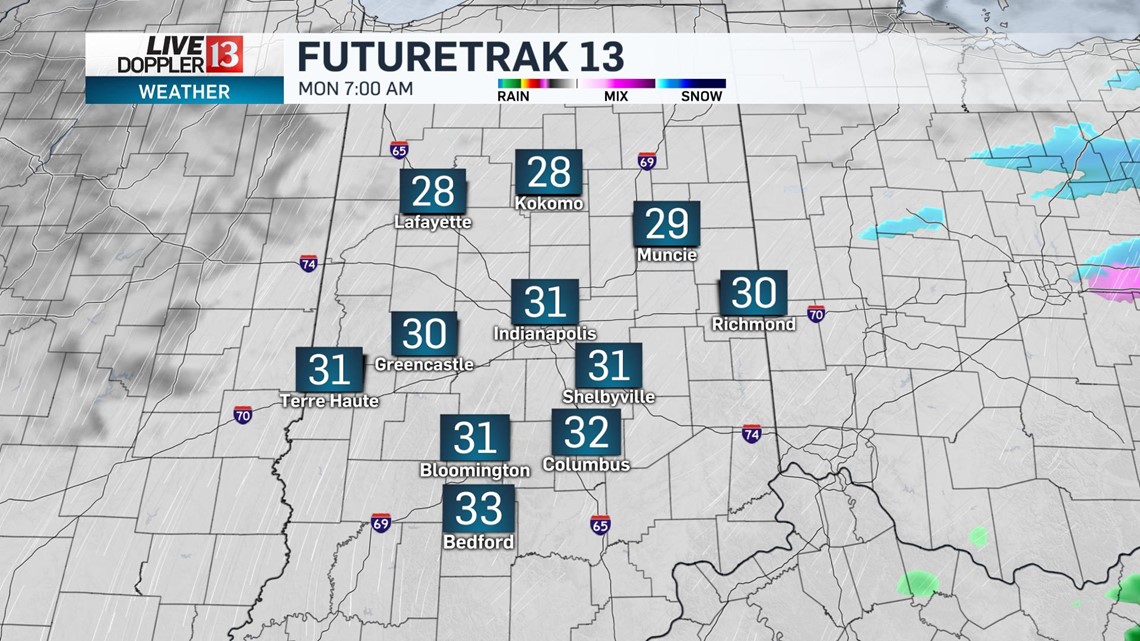 We'll get a break in the snowfall Monday morning and afternoon before a secondary round returns. This time the biggest impacts will be areas along and south of the I-70 corridor, mainly after 5 p.m.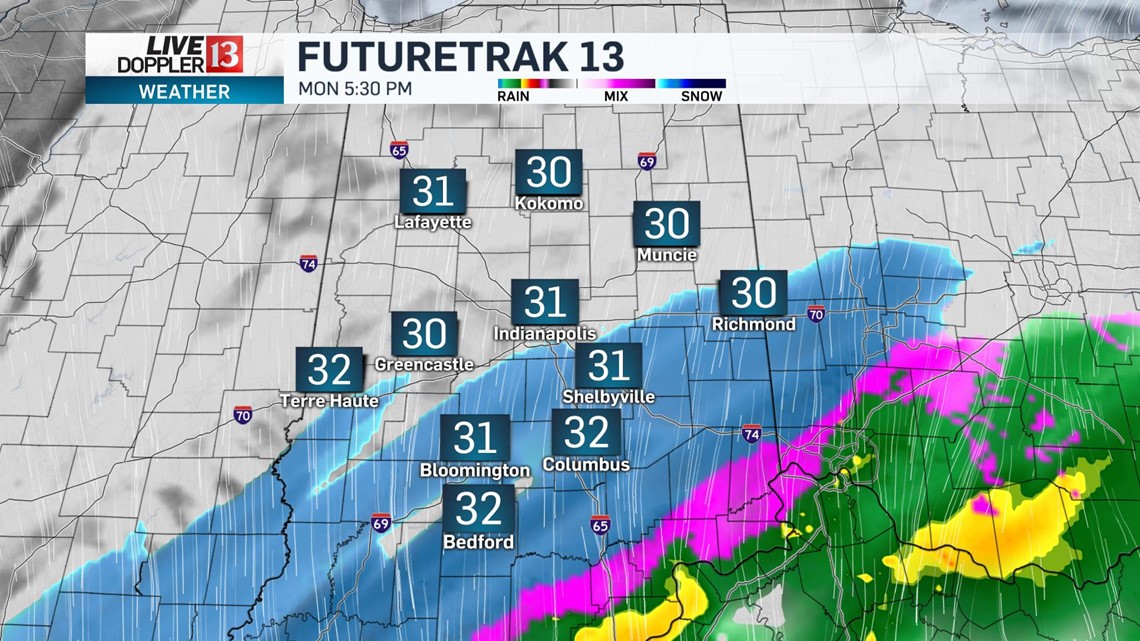 This round of snow lingering through early Tuesday once again making for a slippery commute Tuesday morning.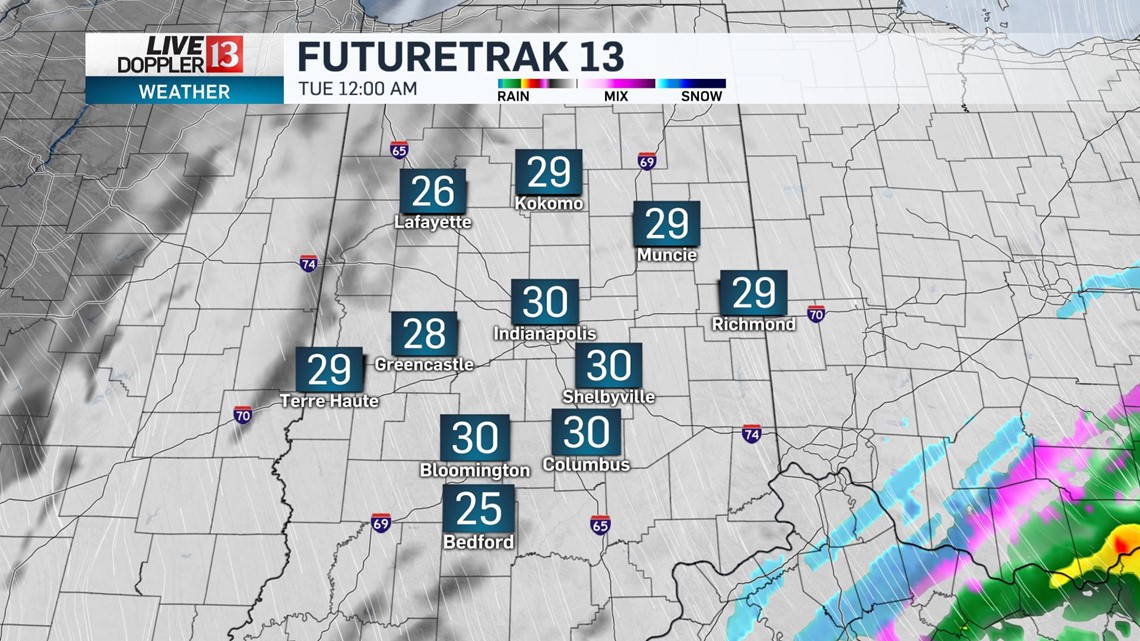 Snowfall potential will be highest in the I-70 axis through central Indiana including the Indianapolis metro in the 4"-6" range. Slight north and south of this axis look for 2"-4" for places like Lafayette, Kokomo, and Marion and Bloomington, Bedford, and Seymour south.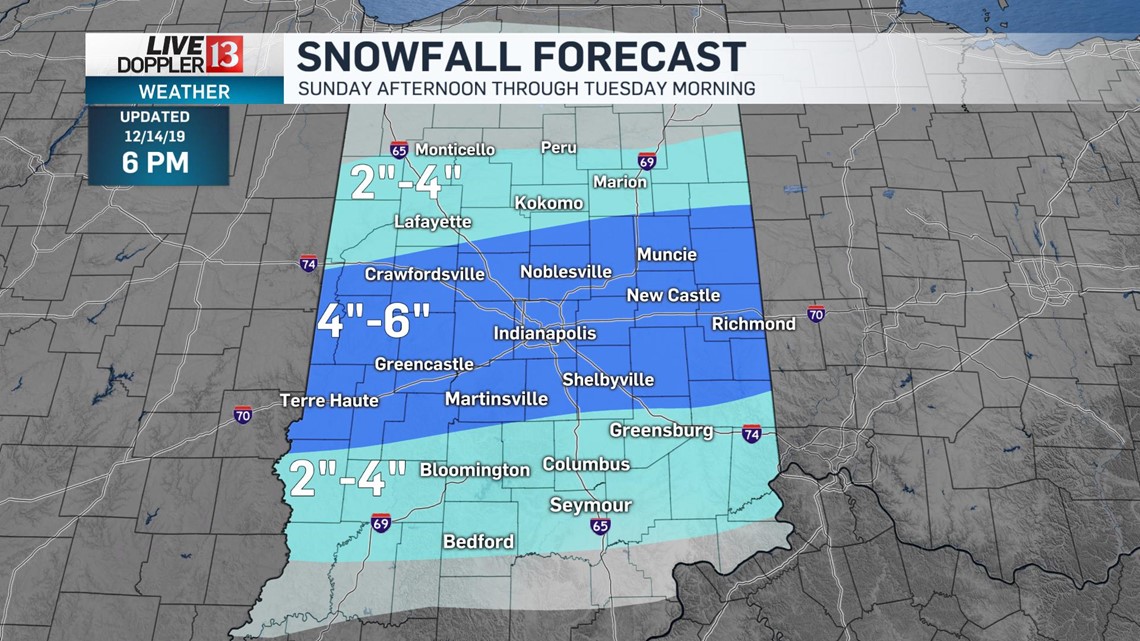 This system will exit central Indiana by early Tuesday with a gradually clearing sky and highs in the lower 30s.
Sunshine is back for Wednesday but it remains cold with highs in the upper 20s.