Sunshine will return today with a breezy wind out of the northwest. Winds will gust around 20 mph. Afternoon highs will be in the mid 30s but wind chills will be in the mid 20s.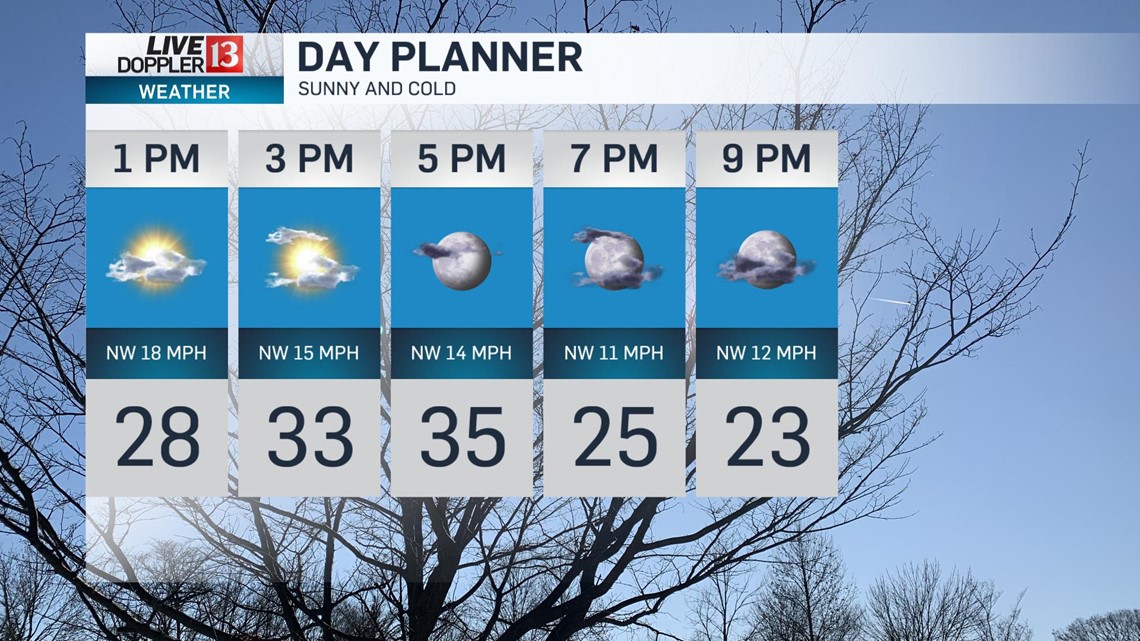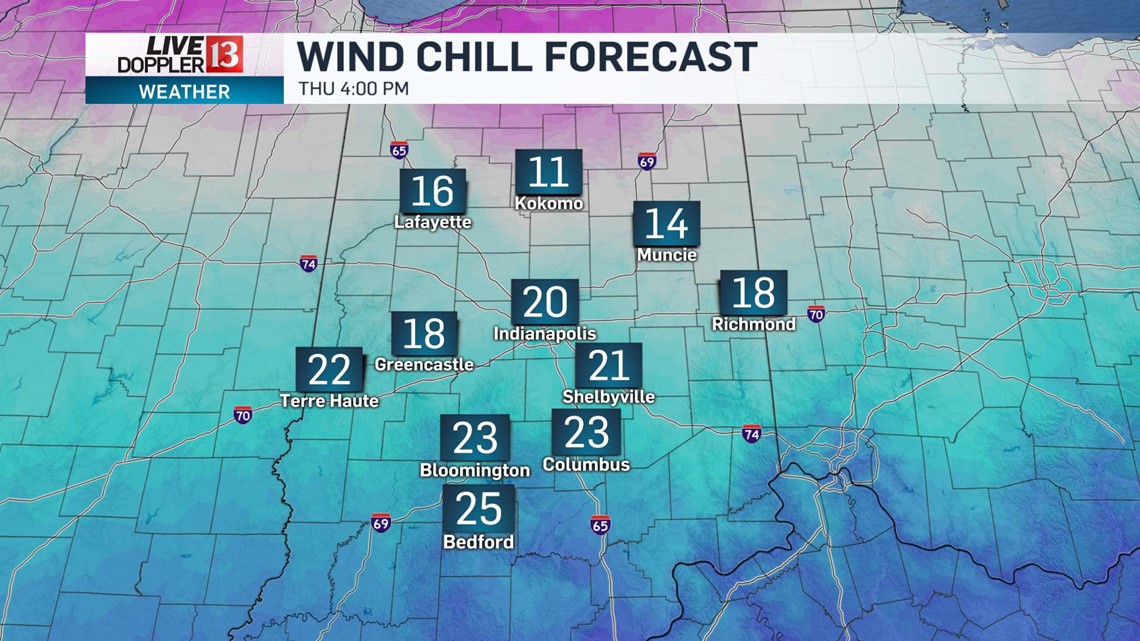 Clouds will increase tonight with a low in the low 20s. Wind chills will be in the teens.

The next storm system arrives on Friday. Clouds will increase by afternoon with highs in the mid 30s. Winds will be breezy around 10 to 15 mph, keeping wind chills in the mid 20s.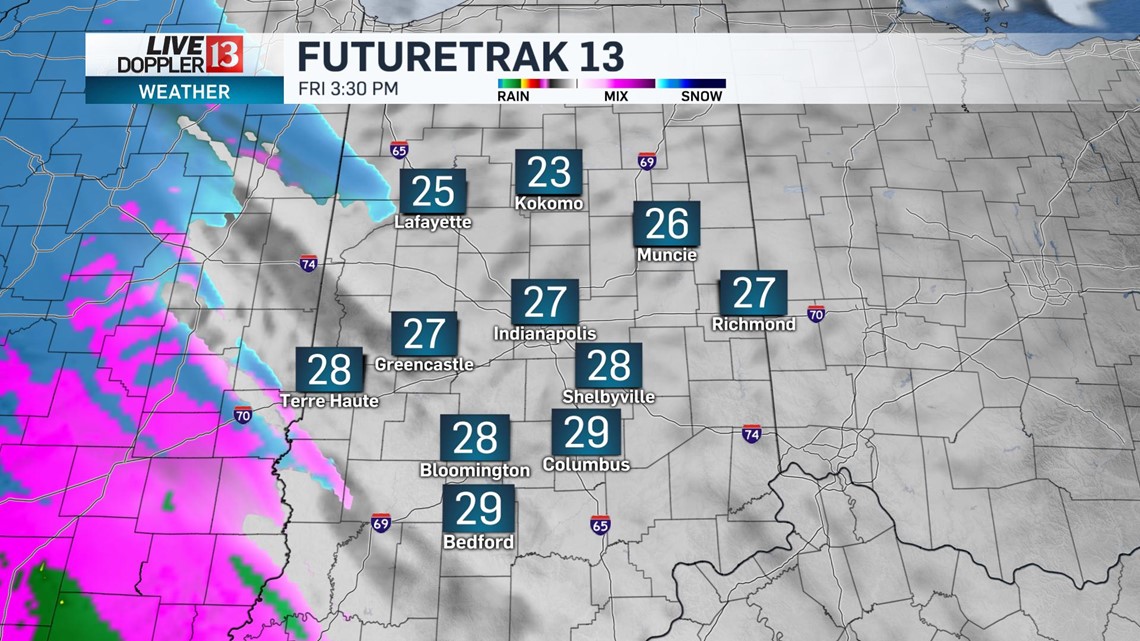 The arrival of precipitation is still a bit up in the air but it should arrive by evening, if not before. Precipitation will arrive as snow to start. Right now, it looks like a half inch to one and a half inch of snow will be possible.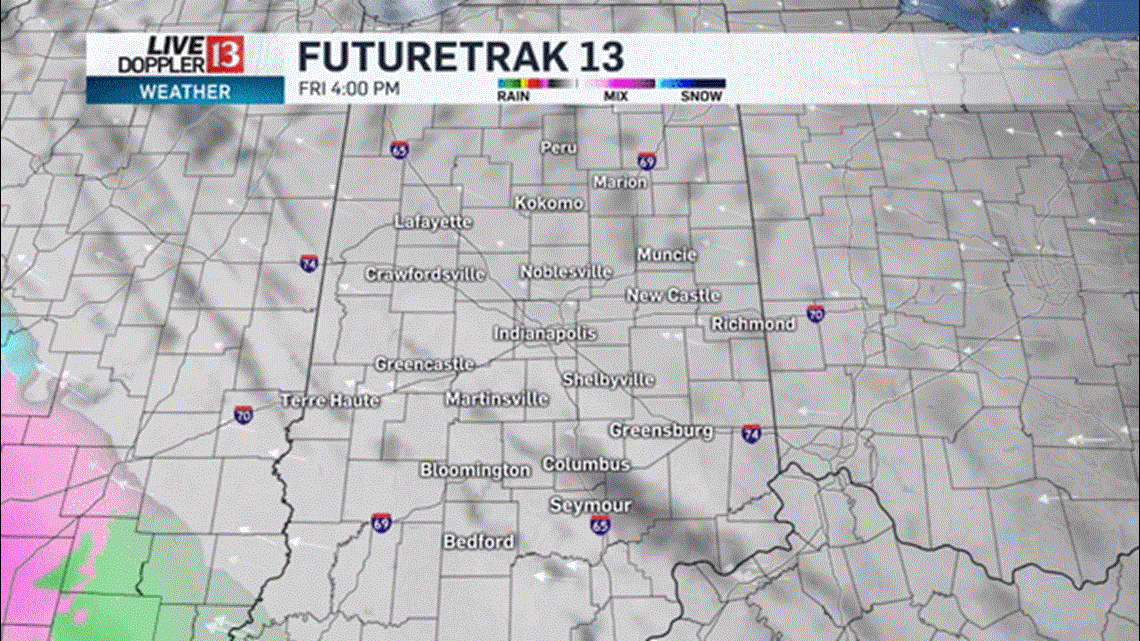 A warm nose of air will push in aloft, with surface temperatures likely at or below freezing. This warm pocket would allow some or all of the precipitation to melt to liquid form. It will cause the snow to shift over to sleet or even freezing rain by late Friday night. This could make way for tricky travel into briefly early Saturday morning.
A warm front will lift early Saturday morning, allowing temperatures to rise. As the surface temperatures warm above the freezing mark, the precipitation will transition to just rain. Rain will continue into early Saturday afternoon. Rain totals could be from a half inch to one inch of rain. January has been a rainy month so far, with 3.95" of rain so far, ranking 31st right for the wettest January on record for Indianapolis. Early afternoon highs will be in the upper 40s to near 50°.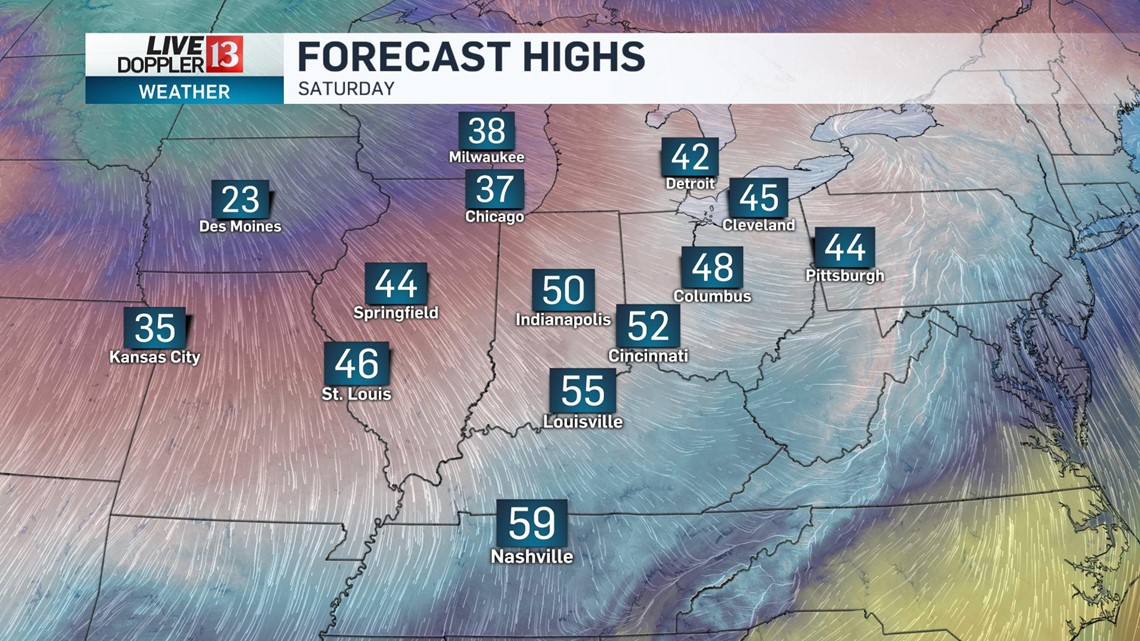 The cold front arrives during the afternoon and temperatures will start to tumble.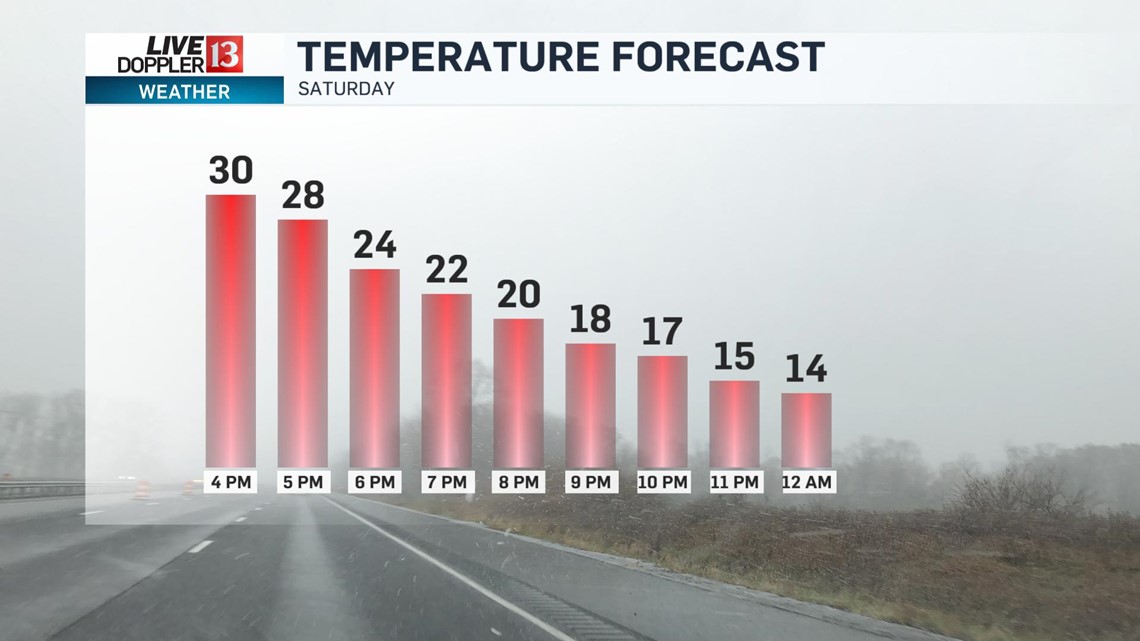 It will be mostly cloudy with temperatures tumbling into the low teens Sunday morning. Wind chills will be in the single digits.

Sunday will be sunny and much colder with highs in the low 20s. This will be the first day with below normal temperatures in January.
The cold trend will contend Monday and Tuesday with a quiet and dry pattern in store too.