INDIANAPOLIS — It will be a clear and mild Friday night. Expect a sunny start to the weekend with Saturday morning temperatures in the 50s. Clouds will increase and a few showers are possible later in the day Saturday with highs in the upper 70s.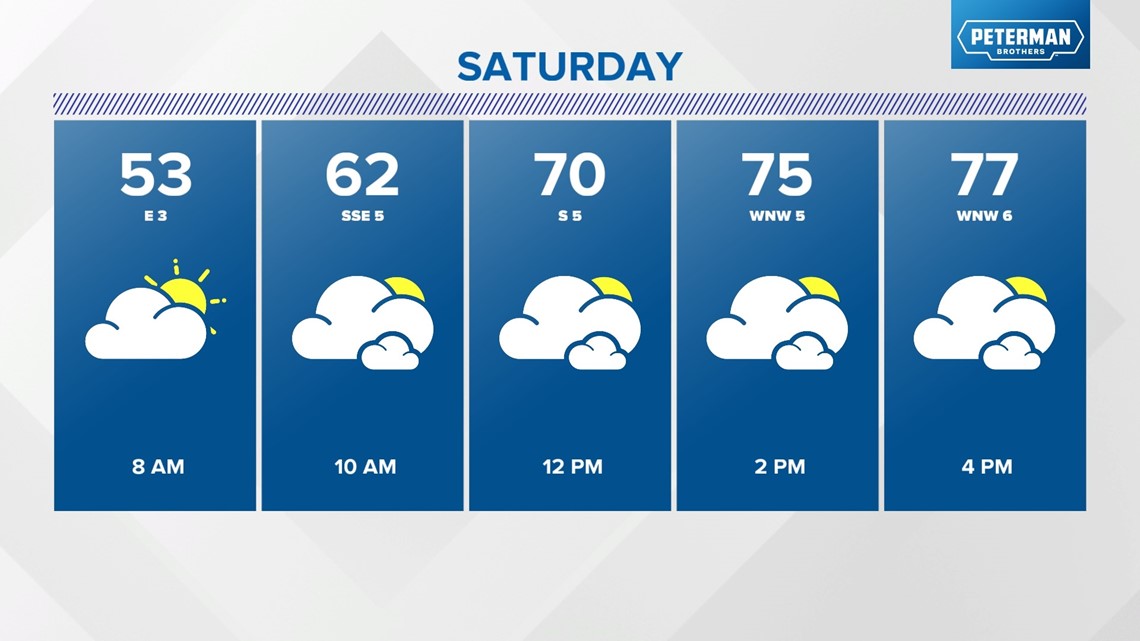 We expect more coverage on Sunday with scattered showers and some thunder possible. Forecast highs are in the lower 70s with the clouds and the rain chance.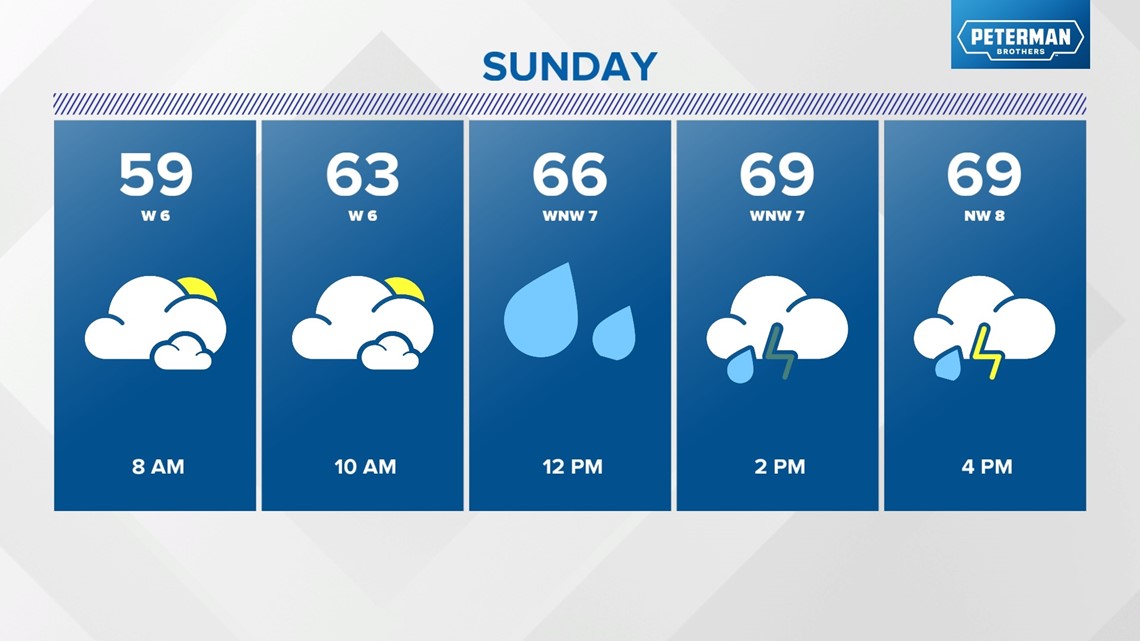 Here is the timeline with FutureTrak13.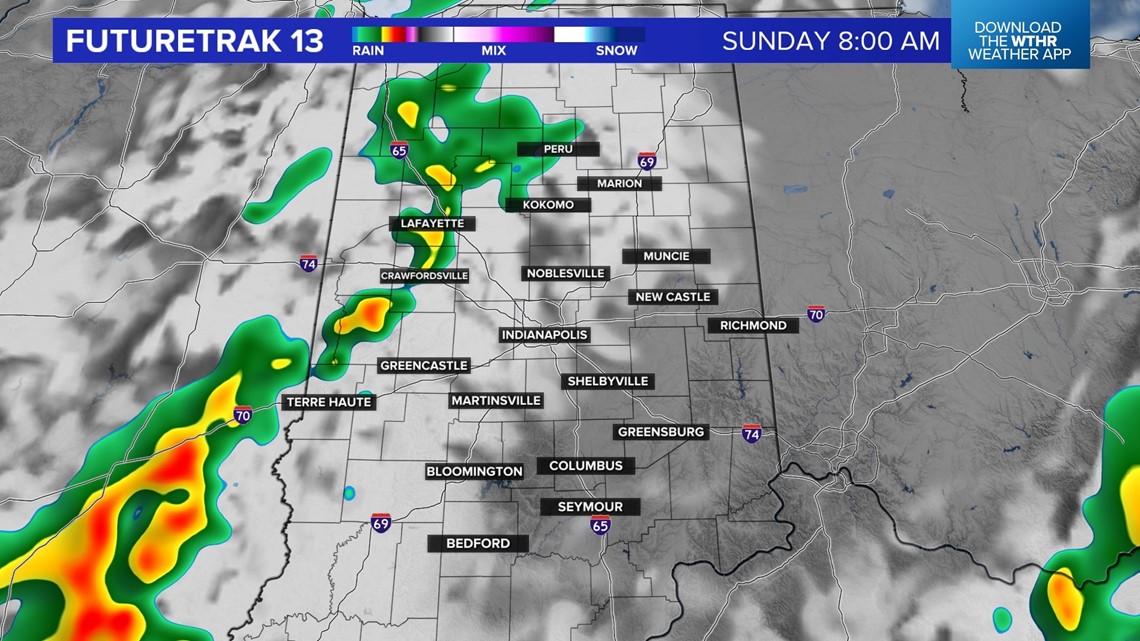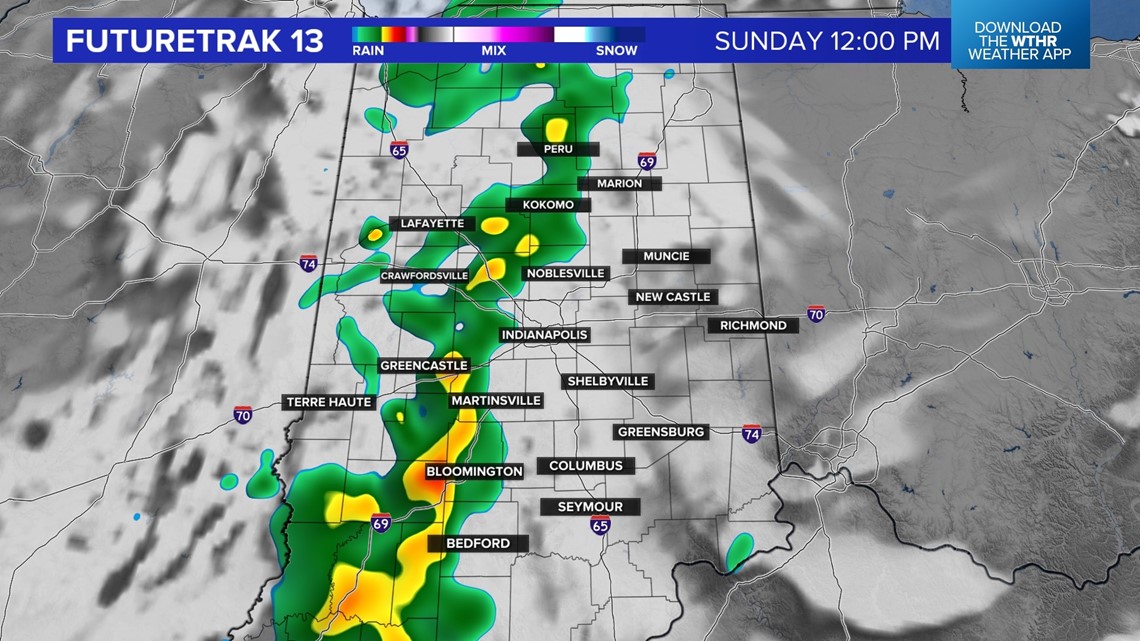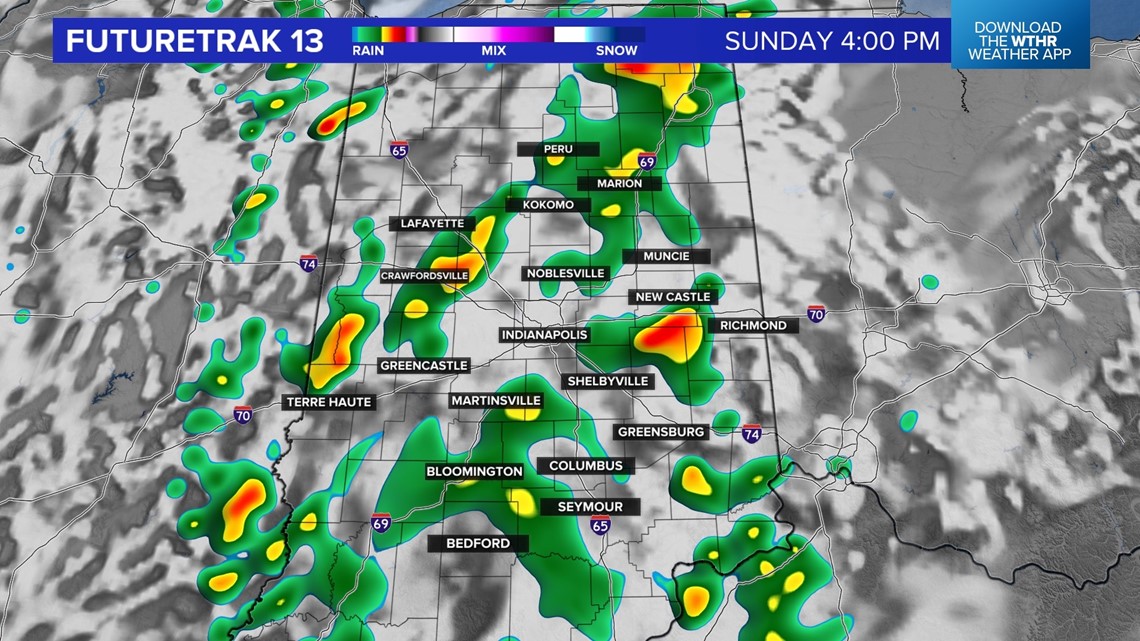 A spotty shower is possible on Monday with a mix of sun and clouds and highs in the middle 70s.
The weather pattern warms up next week. Forecast highs are in the upper 70s and lower 80s on Tuesday and Wednesday. Expect mid 80s by the end of the week.