After Saturday where we experienced the coolest morning since mid-April and the coolest daytime high since mid-May, we'll see a warmer day topping out about 10° above yesterday.
A cold dome of air will begin to shift northeast this afternoon allowing for the warmer temperatures.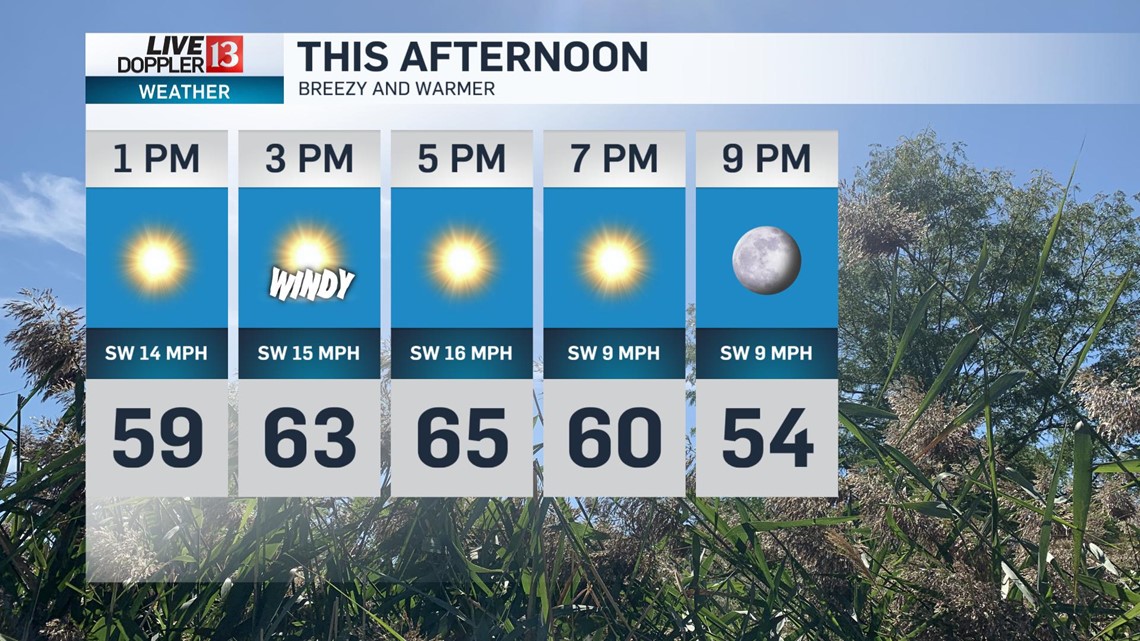 Staying sunny and breezy with highs back in the low to mid 60s. Southwest wind gusts to 30 mph at times.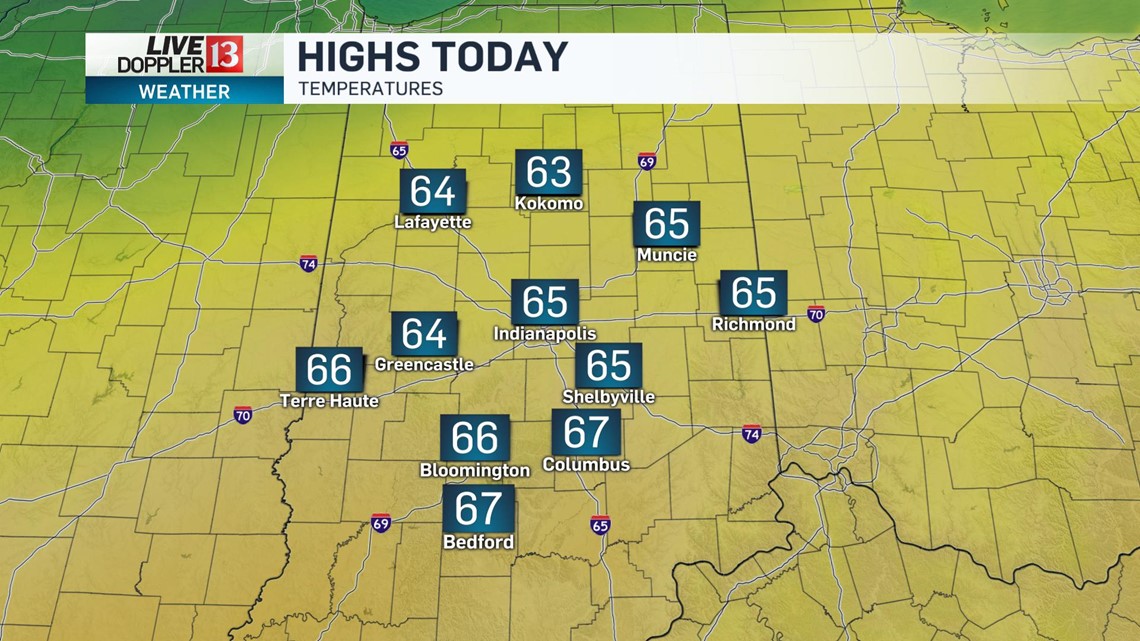 Another cold front will push through late tonight, early Monday although this one lacks moisture and will be less intense.
The sky stays clear with outlying locations falling into the upper 30s overnight with lows near 40 elsewhere.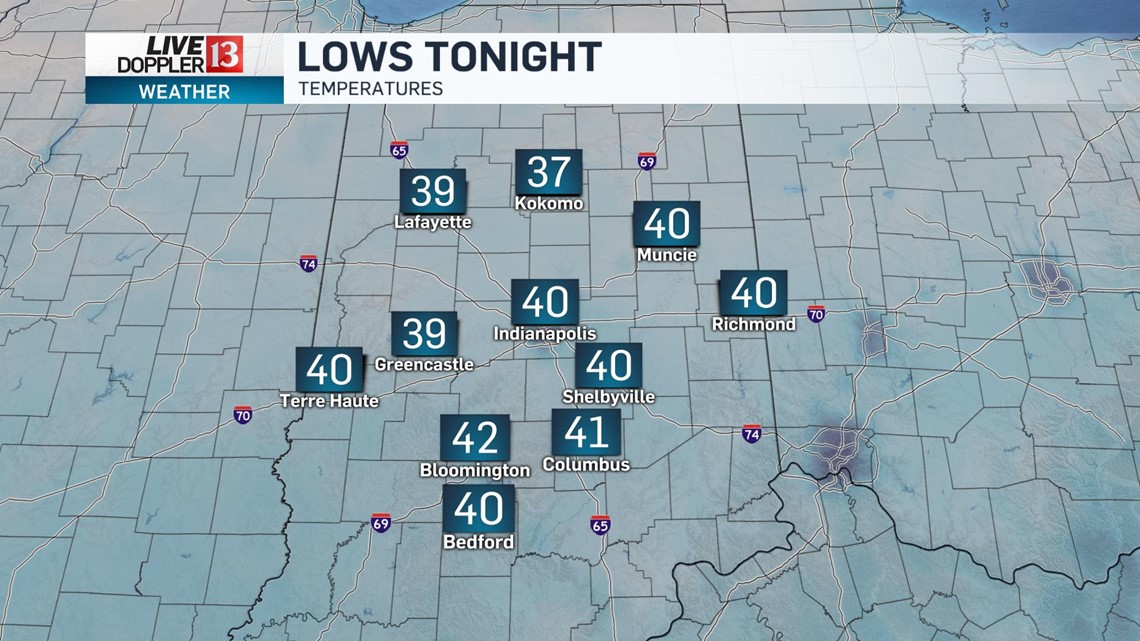 It stays sunny for Columbus Day with slightly cooler highs in the lower 60s.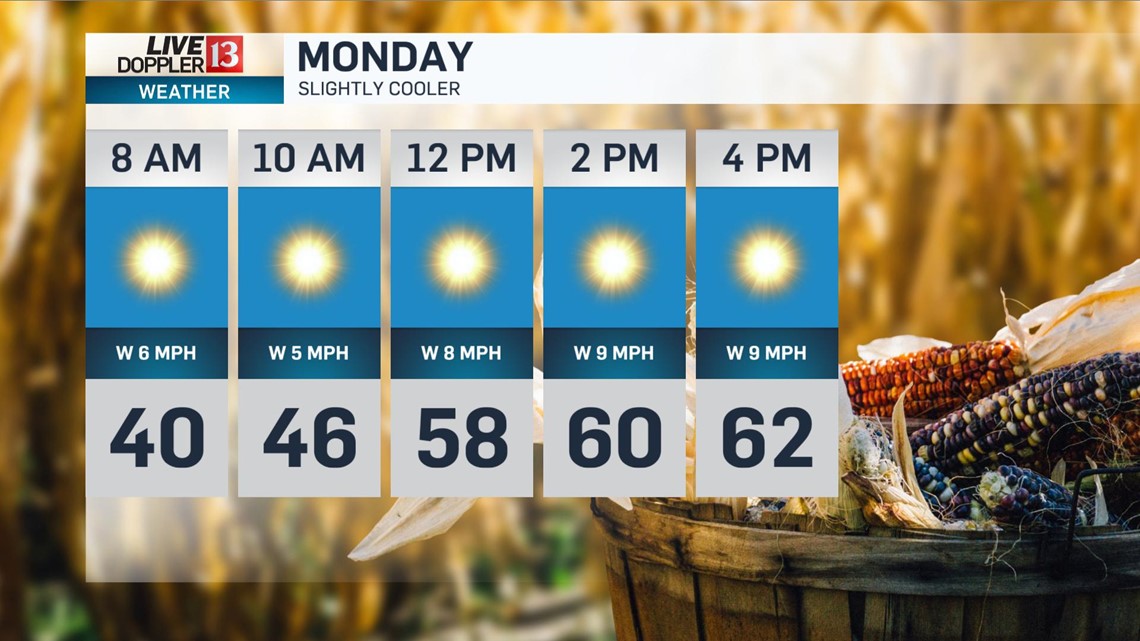 We'll warm back to near 70 Tuesday afternoon with increased clouds and stray showers as a warm front lifts through central Indiana.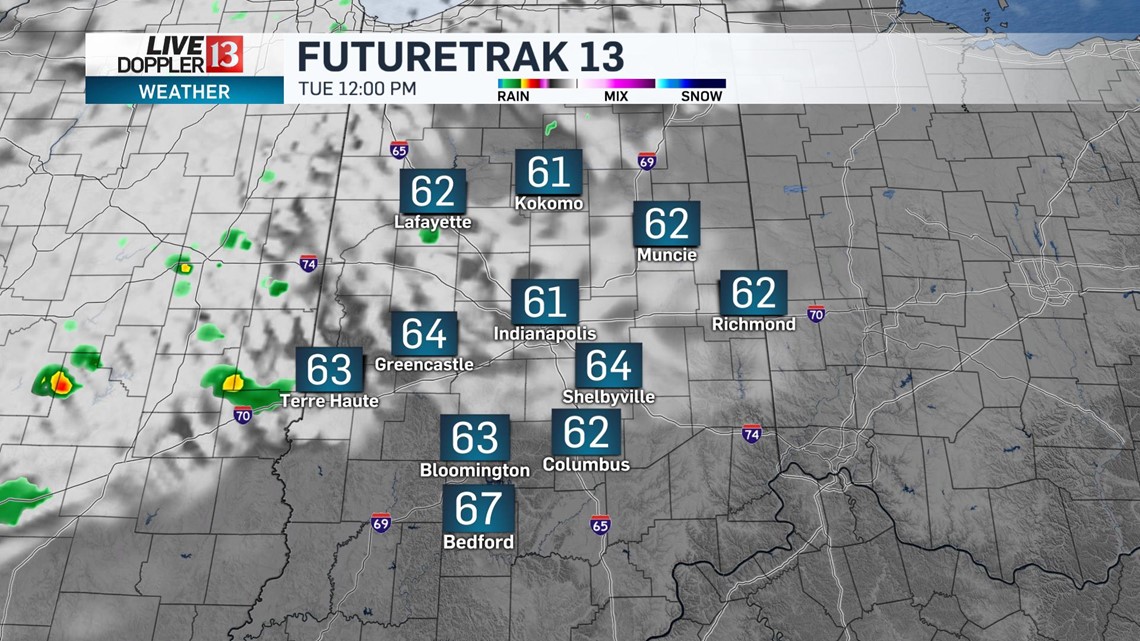 Widespread rain chances will be likely late Tuesday into Wednesday morning as a cold front moves through the state followed by a drop in temperatures for Wednesday with highs only in the mid 50s.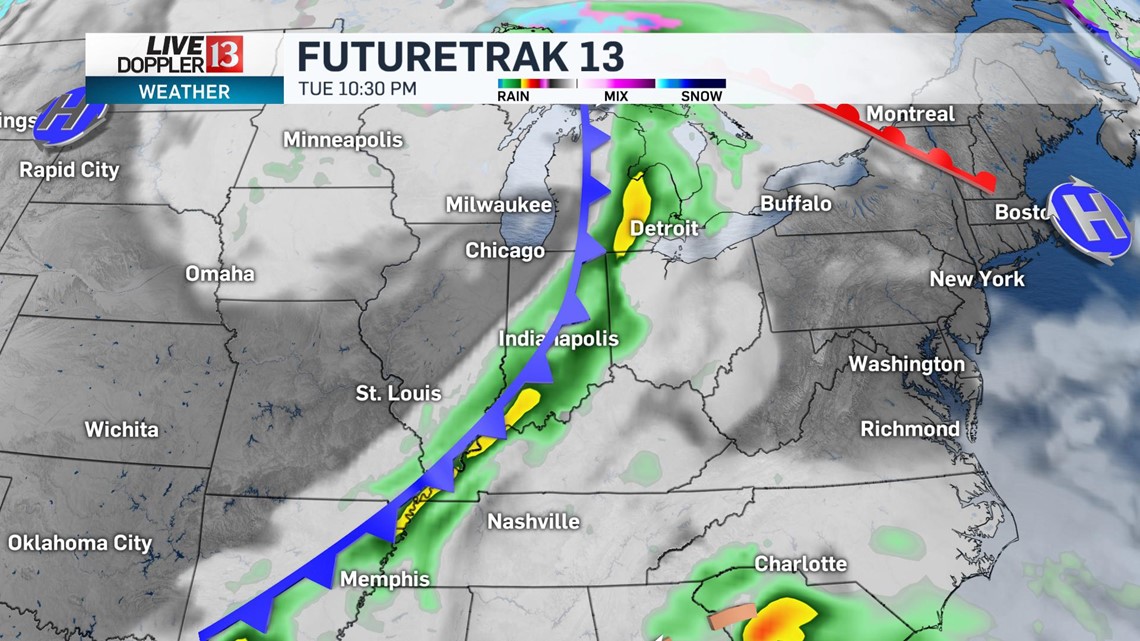 Sunshine and highs in the upper 50s for Thursday warming into the upper 60s Friday.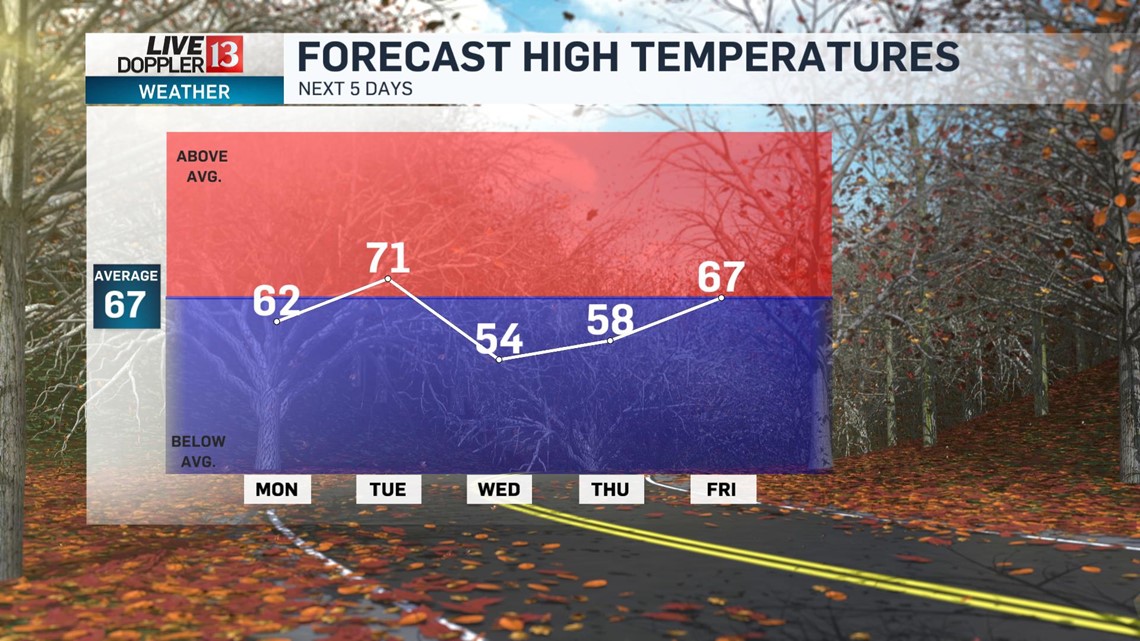 Temperatures look to stay more moderate with highs near 70 for next weekend with our next rain chance returning.