INDIANAPOLIS — We have had two days in a row in the 40s and we will have one more on Thursday. Take advantage of the mild Thursday because much colder air returns for the end of the week and the weekend.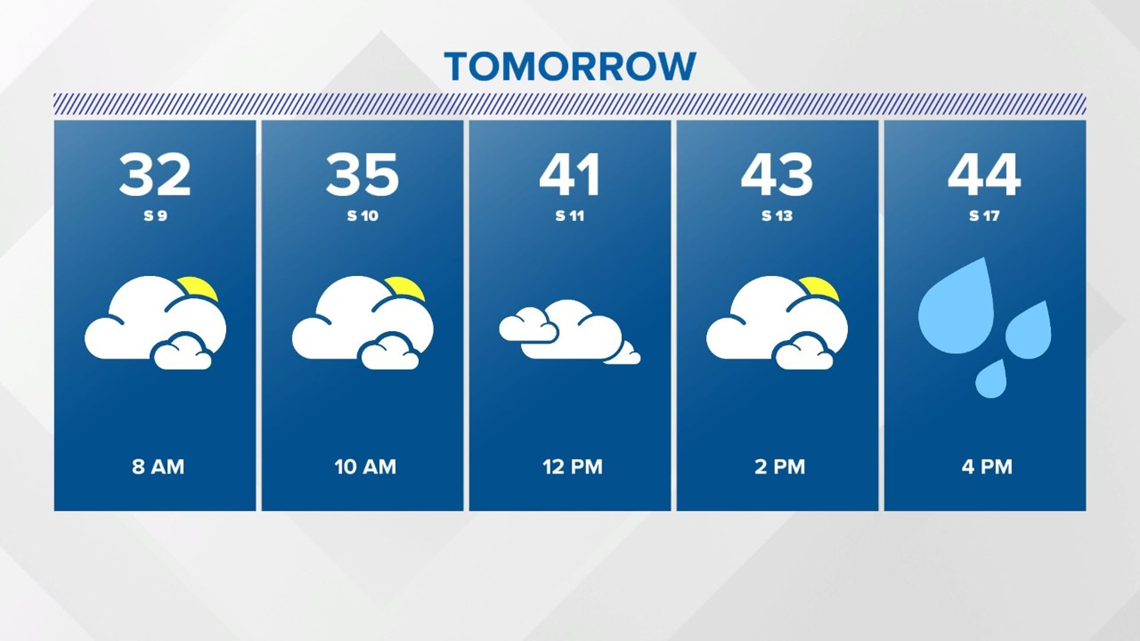 It won't rain all day, but grab the umbrella because there is a chance for a few rain showers Thursday afternoon and evening. This should remain mainly rain, but may mix briefly with sleet or snow before ending around 11pm.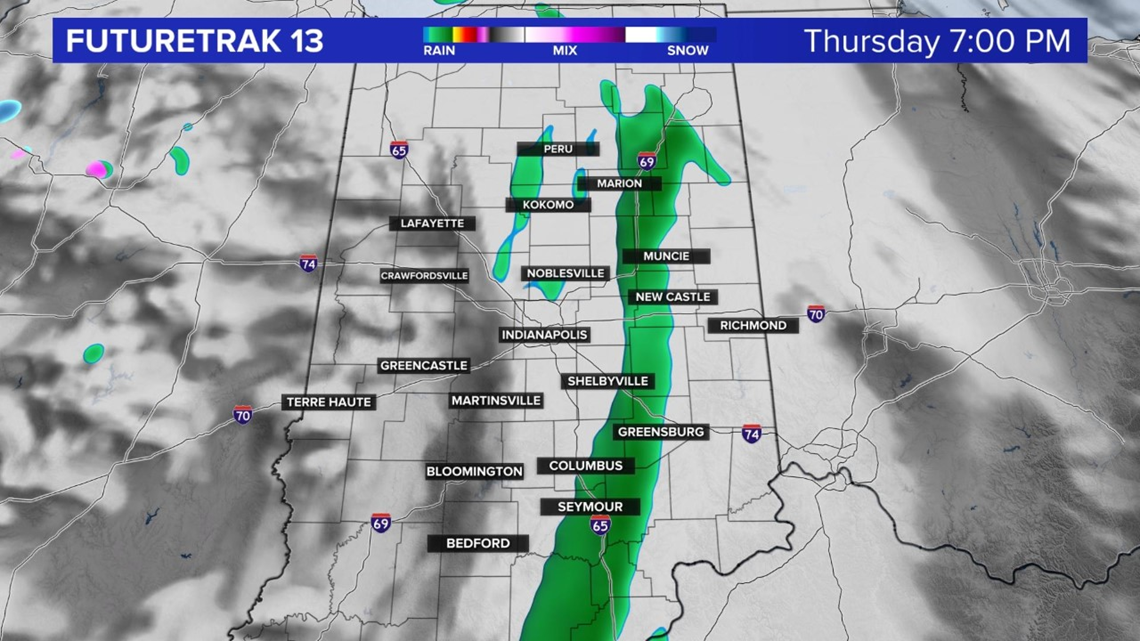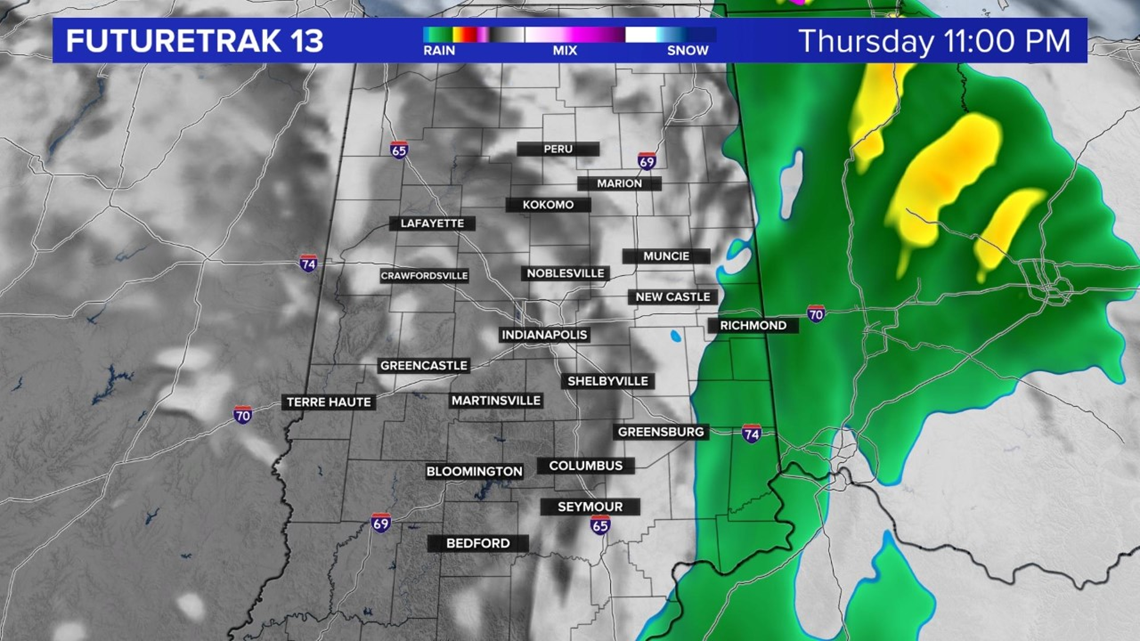 Much colder air arrives for Friday and the weekend. In addition to the colder air, there will be some snow showers and snow squalls. We are not forecasting a lot of snow, but these snow showers/squalls will be enough for some snow covered roads and reduced visibility at times on Friday and Saturday. Stay weather aware and be prepared to adjust your travel to the changing roads conditions.