INDIANAPOLIS — It was a cloudy and cold start to the week. Temperatures were only in the 20s and wind chills in the teens most of the day.
The clouds will linger overnight, with temperatures in the middle 20s. We are forecasting some sunshine on Tuesday and Wednesday. It will also be more mild. Highs reach the lower 40s on Tuesday and will be in the middle 40s on Wednesday and Thursday.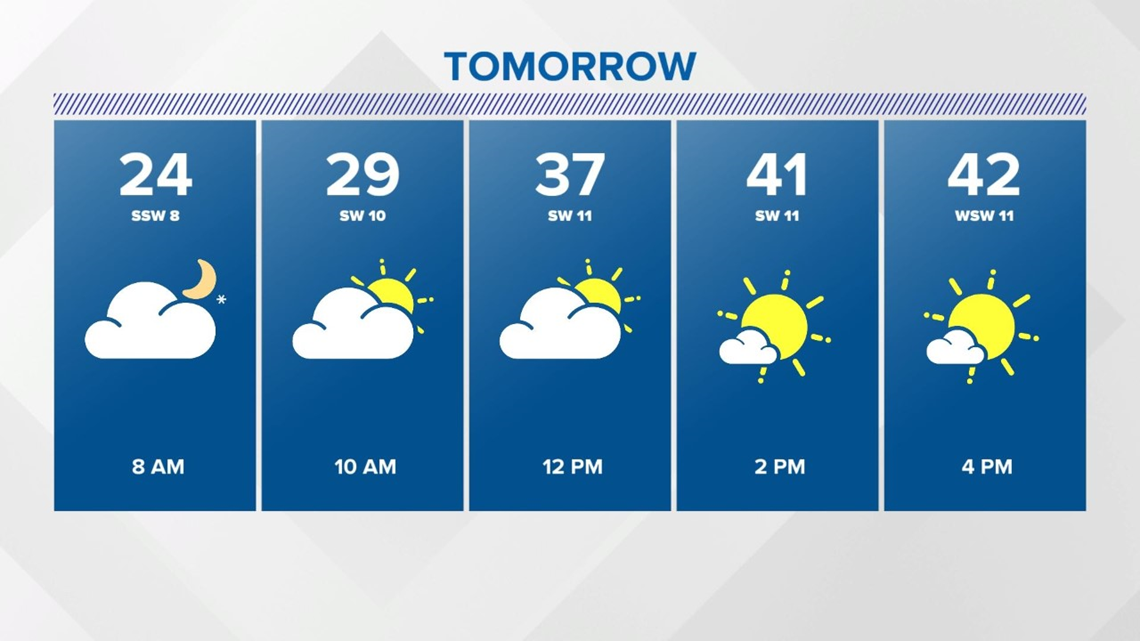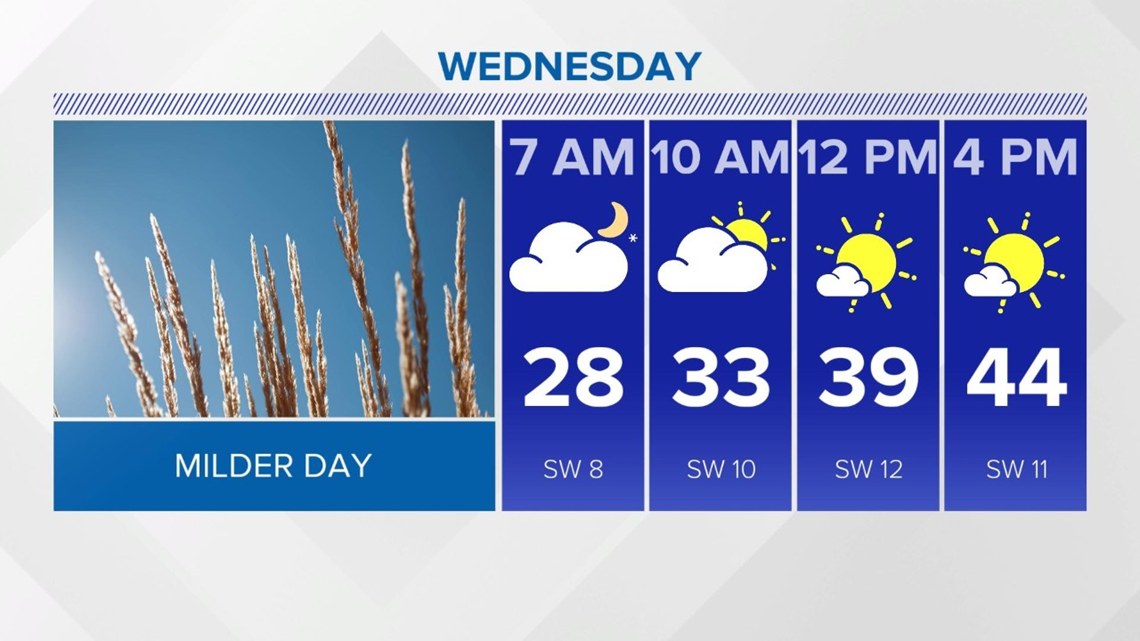 The weather pattern is quiet for the early half of the week. Clouds return on Thursday, with a slight chance for a few rain showers by early evening.
As colder air returns for the end of the week, there will be some snow showers possible Friday and into the weekend. Right now we are not forecasting any significant accumulations of snow, but we will keep you updated on any changes.