INDIANAPOLIS — We will need to be weather aware over the next couple of days. A weak weather system will bring a light wintry mix to central Indiana early Sunday. This will include some sleet, freezing rain and snow. We are not forecasting big accumulations, but even a quick coating of snow and ice will cause some slick roads early Sunday. As temperatures climb and the wintry mix ends, there will be some dry time Sunday afternoon and evening.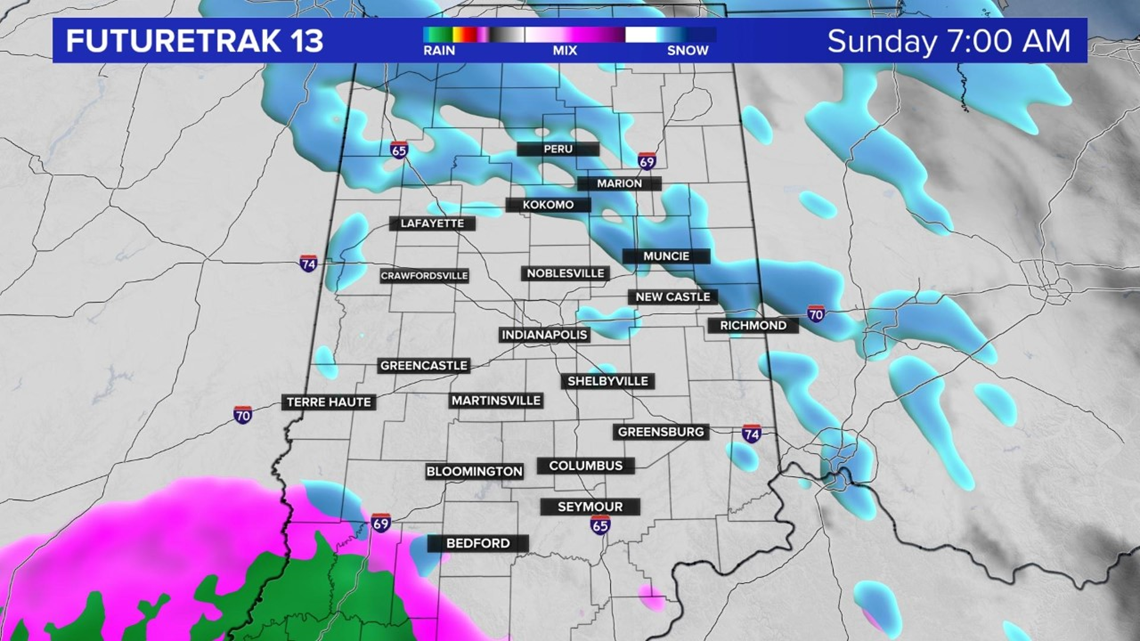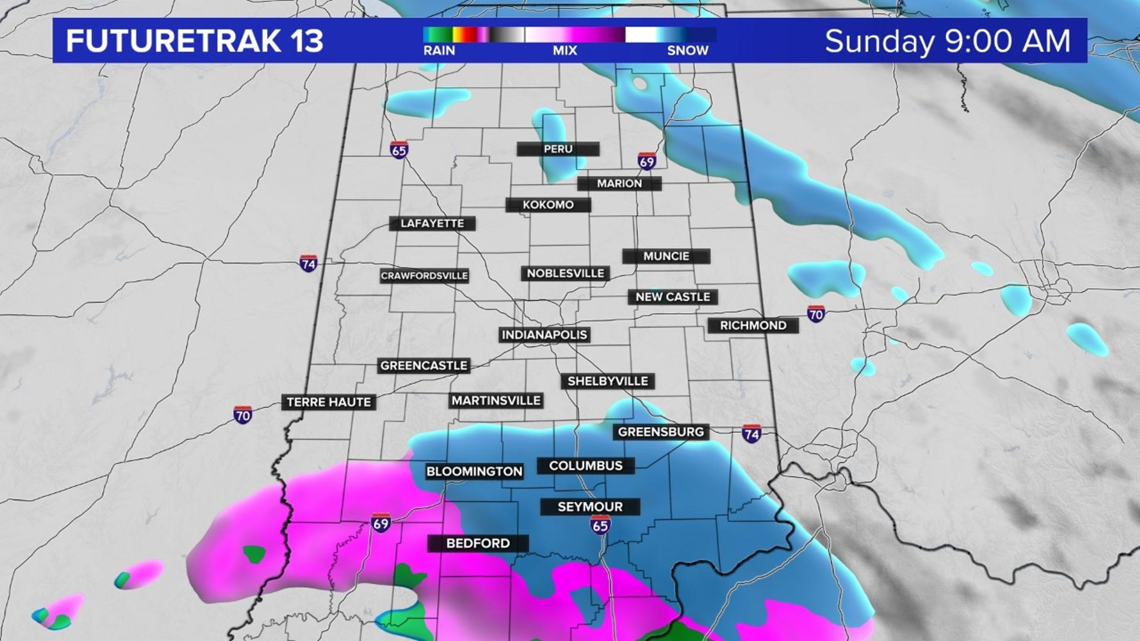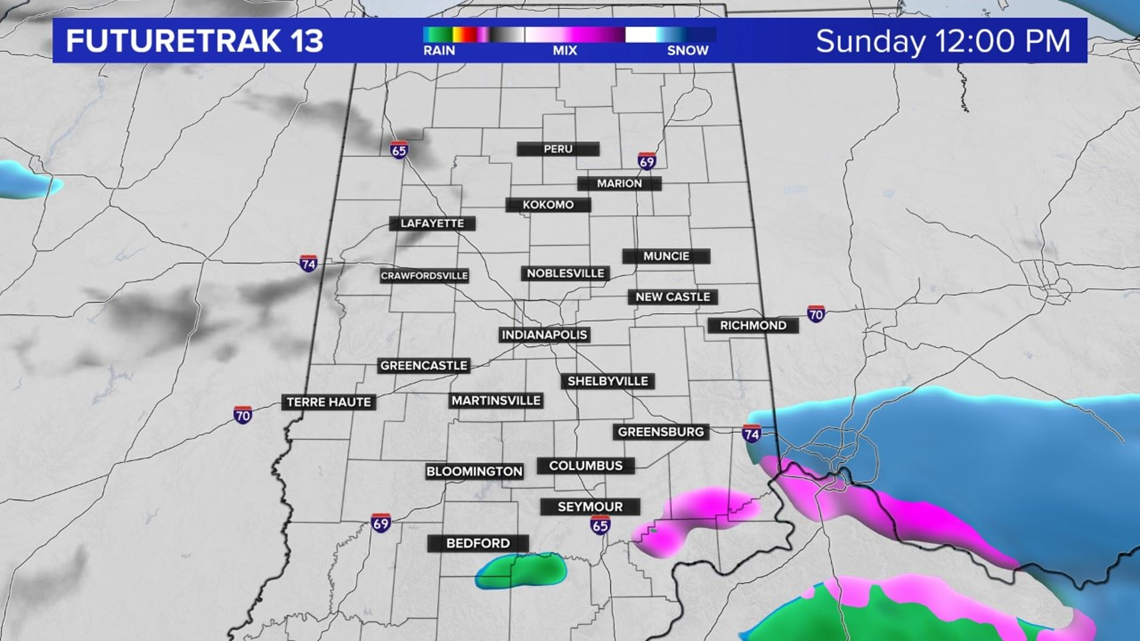 A stronger winter storm arrives first thing Monday morning. This system will have more moisture and the threat for some higher snow and ice accumulations. Where it stays all snow on Monday for the northern third of the state, there will be the potential for 1-3 inches of snow. Just south of there, we are forecasting the highest ice accumulations. Right now this includes the area just north of Indianapolis to about Kokomo.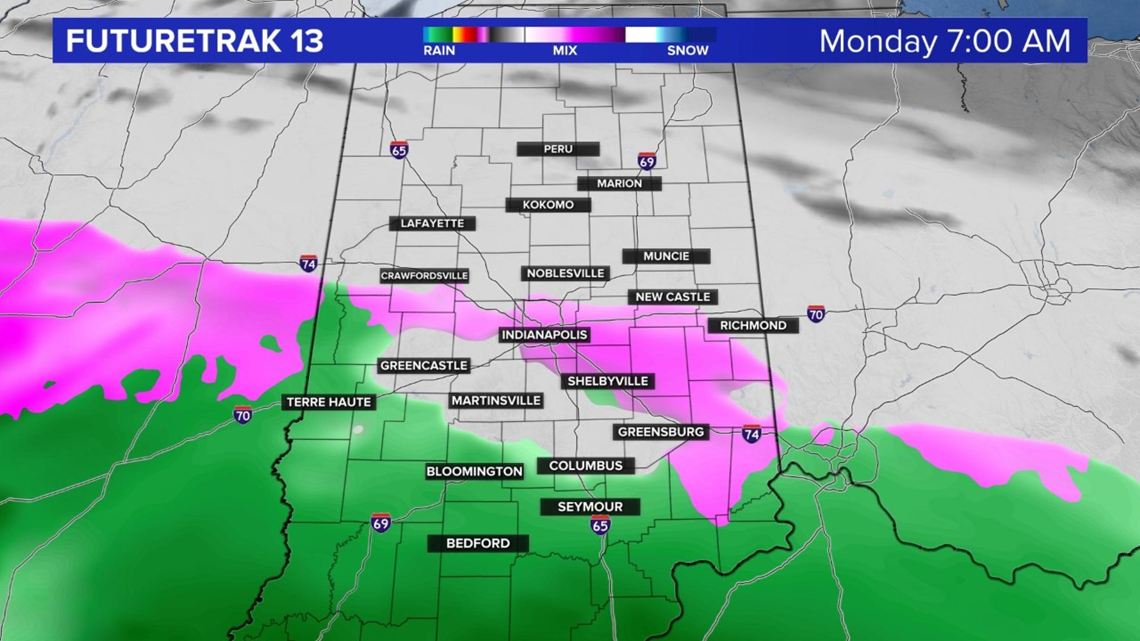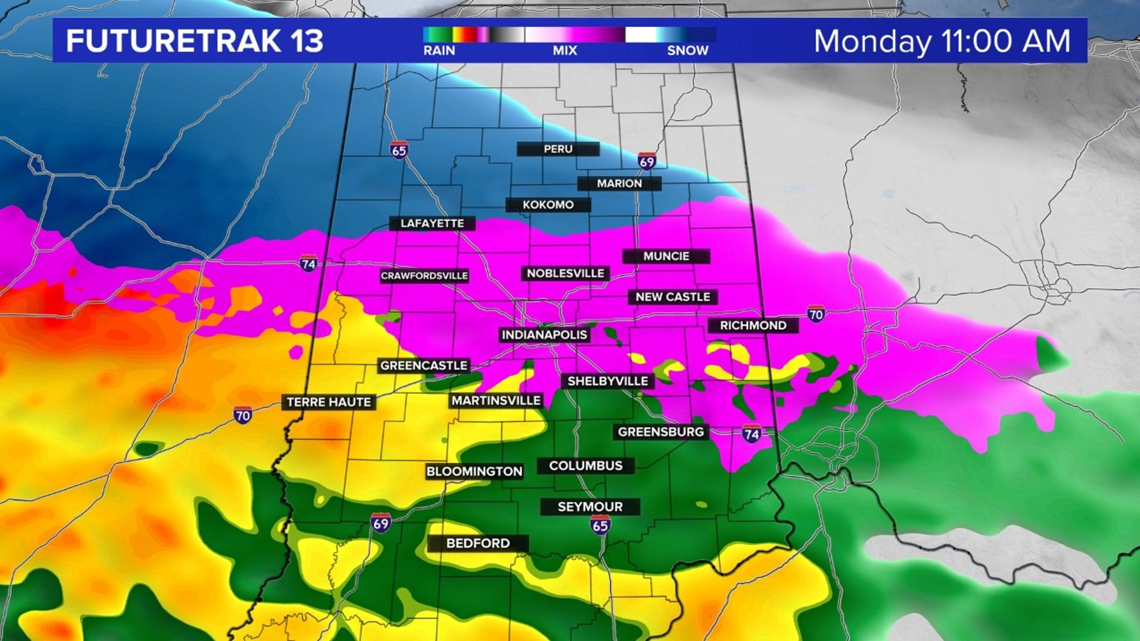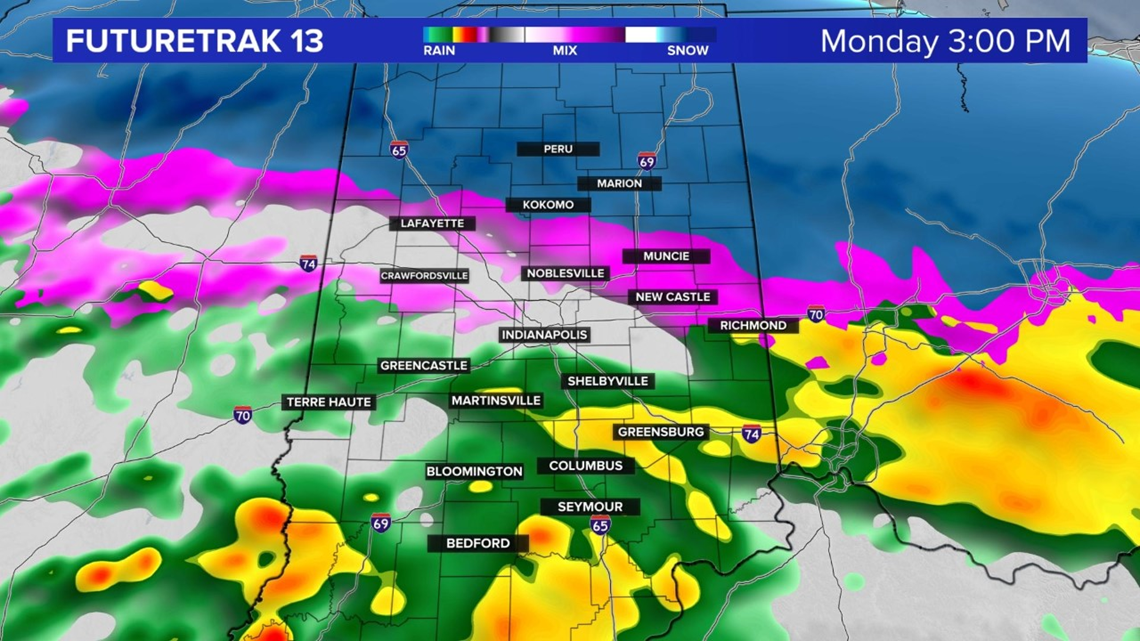 There will be changes and updates, as we get the latest data. Please check back and be prepared for snowy and icy road conditions from Indianapolis north on Monday.