INDIANAPOLIS — It was a cold day and it will be a cold night with overnight temperatures in the range of 10-15 degrees. There were a few flurries today and a few flurries are possible this evening too. Most of Saturday will be dry but there will be another chance for snow Saturday night into Sunday. The snow is forecast to arrive later Saturday afternoon and evening and will linger into early Sunday. Here is the timeline with FutureTrak13.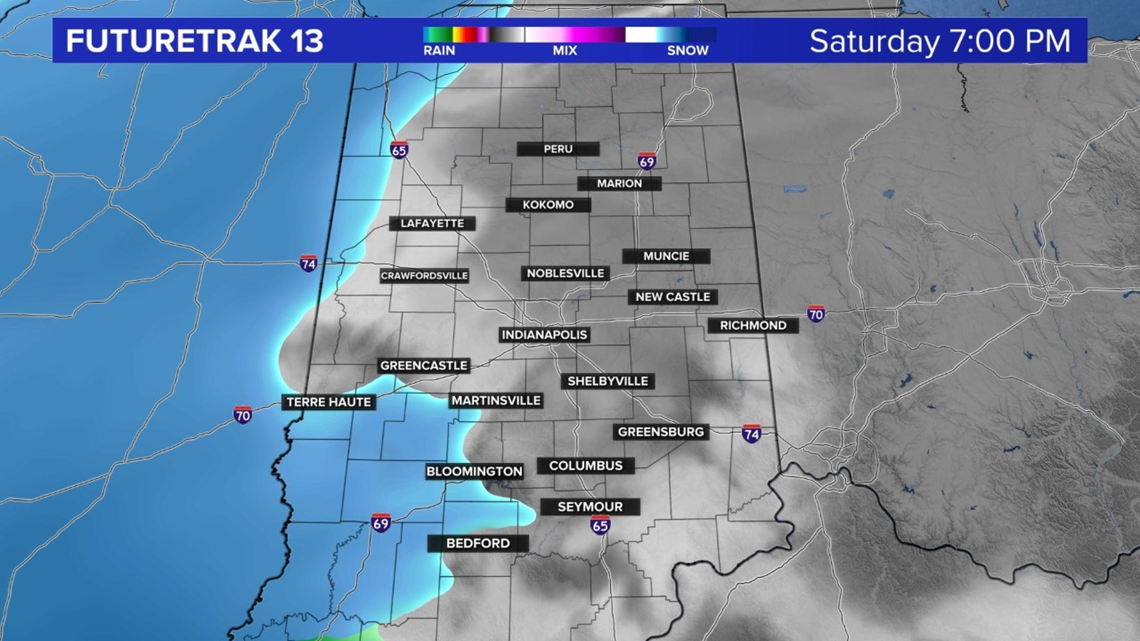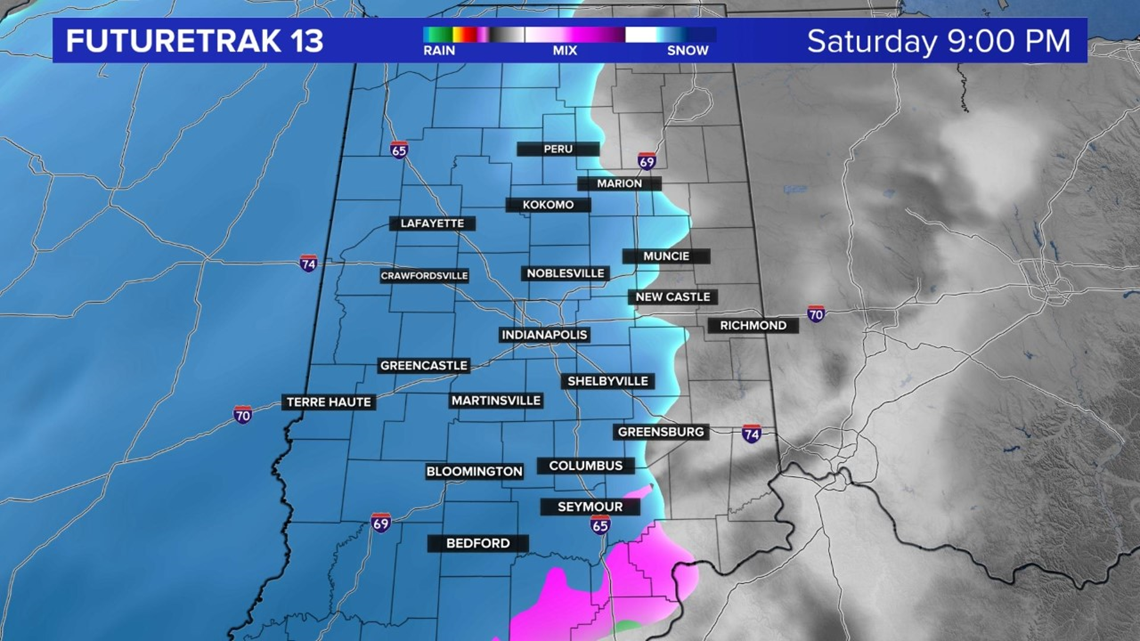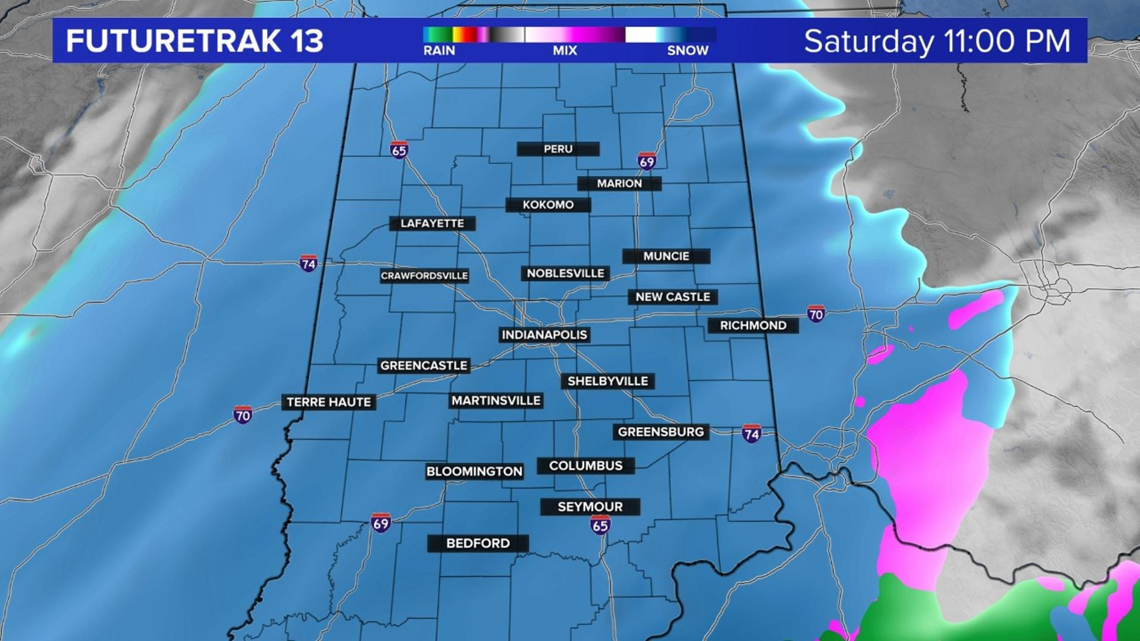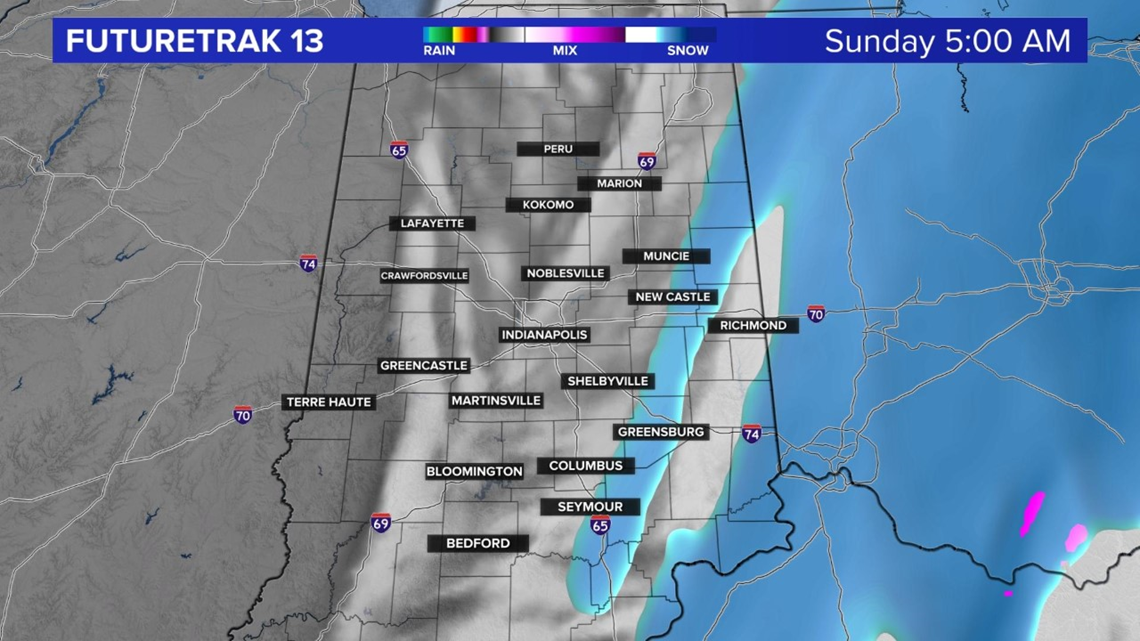 Right now we are forecasting a couple of inches of snow with maybe some higher totals north and west of Indianapolis. This system doesn't have a lot of moisture to work with but it won't take much moisture to get a couple of inches of snow due to the cold air. Stay tuned for updates on the snowfall potential.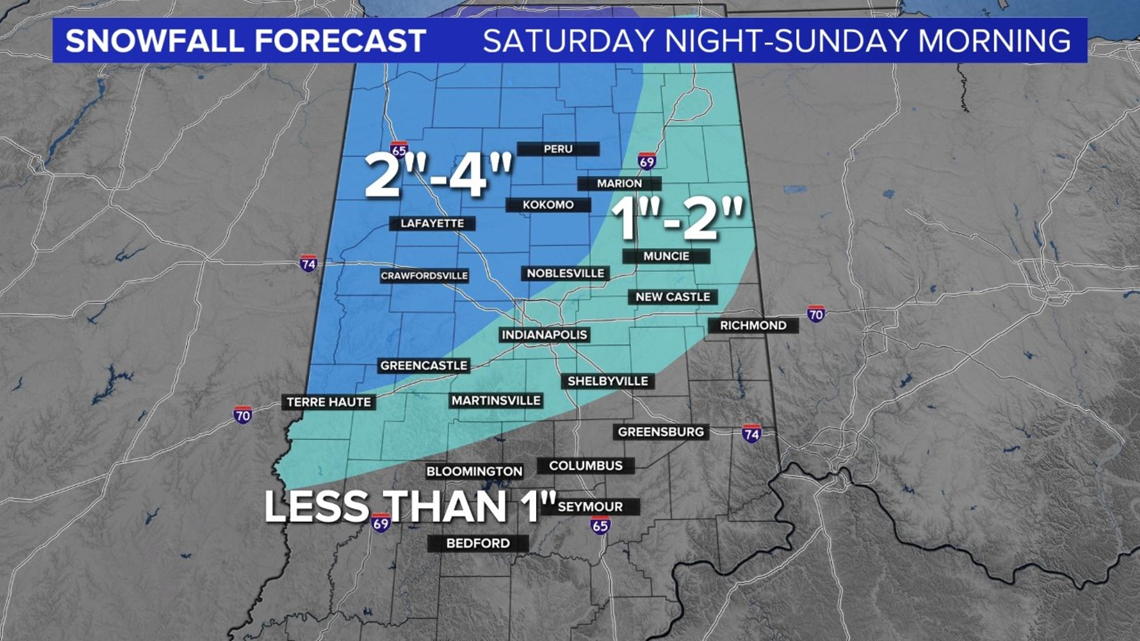 Speaking of cold, a blast of arctic air arrives for the weekend. Morning temperatures will fall to near zero Sunday morning and wind chills will near -20 degrees. Highs on Sunday will only be in the teens. Now is the time to prepare for the cold. Your home, family, friends and pets will need extra attention.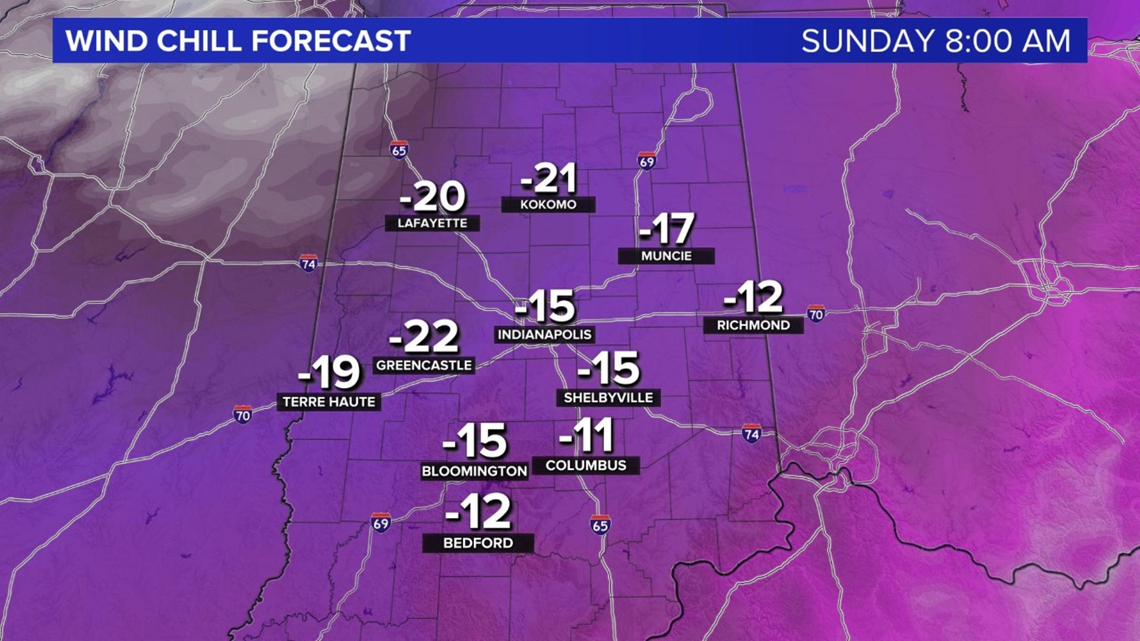 The cold and active weather pattern will linger into next week. There will be a daily chance for snow showers. Highs will only be in the 20s Monday through Wednesday. There looks to be a more significant weather system to track later next week. We will keep you updated.