INDIANAPOLIS — The snowfall total in Indianapolis is only 2.7" and this is almost 9" below average.
This got me thinking about the least snow and the most snow. Let's start with the years with the lowest snowfall. The lowest on record is 1918-19 when only 5.5" of snow fell. In fact the top three years are lower than six inches of snow.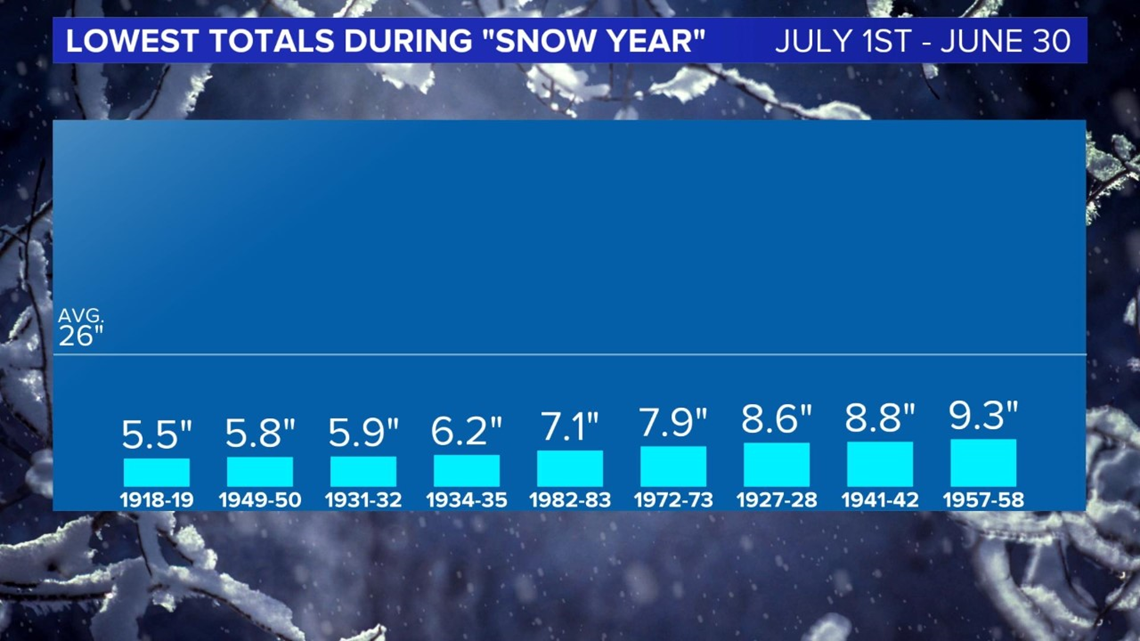 It was several years ago when we only had 9.7" of snow. The winter of 2016-17 rounds out the top 10 lowest snow years.
This next graphic shows our seasonal snow over the last nine seasons. We had as much as 55.7" in 2013-14 and as little as the 9.7" in 2016-17. Last winter, we only had 11.6" of snow.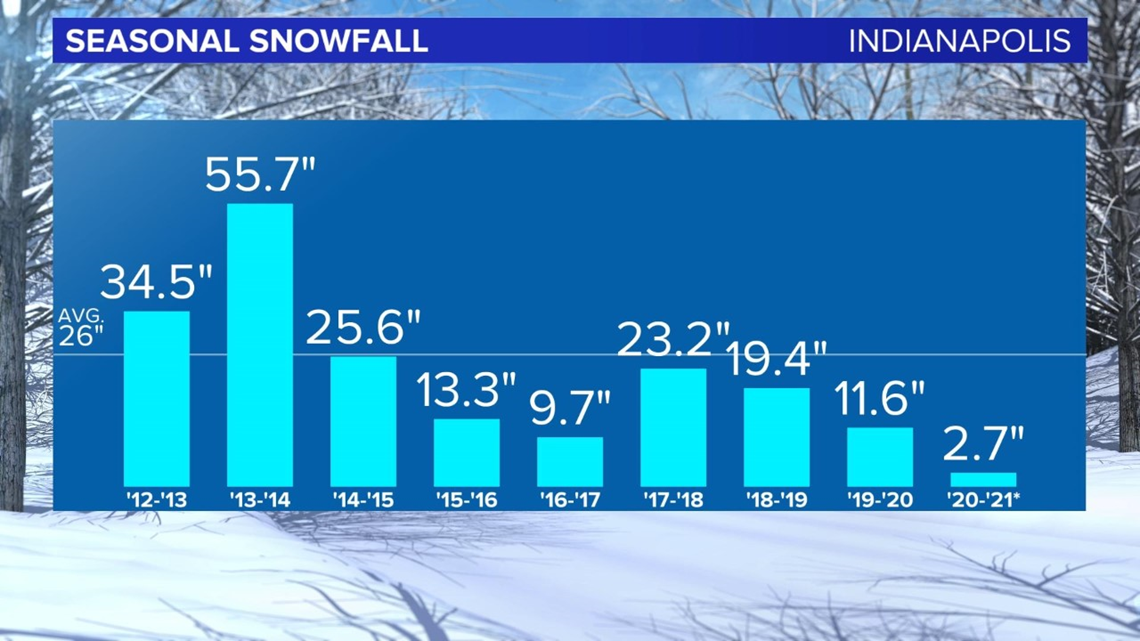 Our top snow years include 58.2" of snow ion 1981-82. Our top nine snow years all have 40" or more of snow.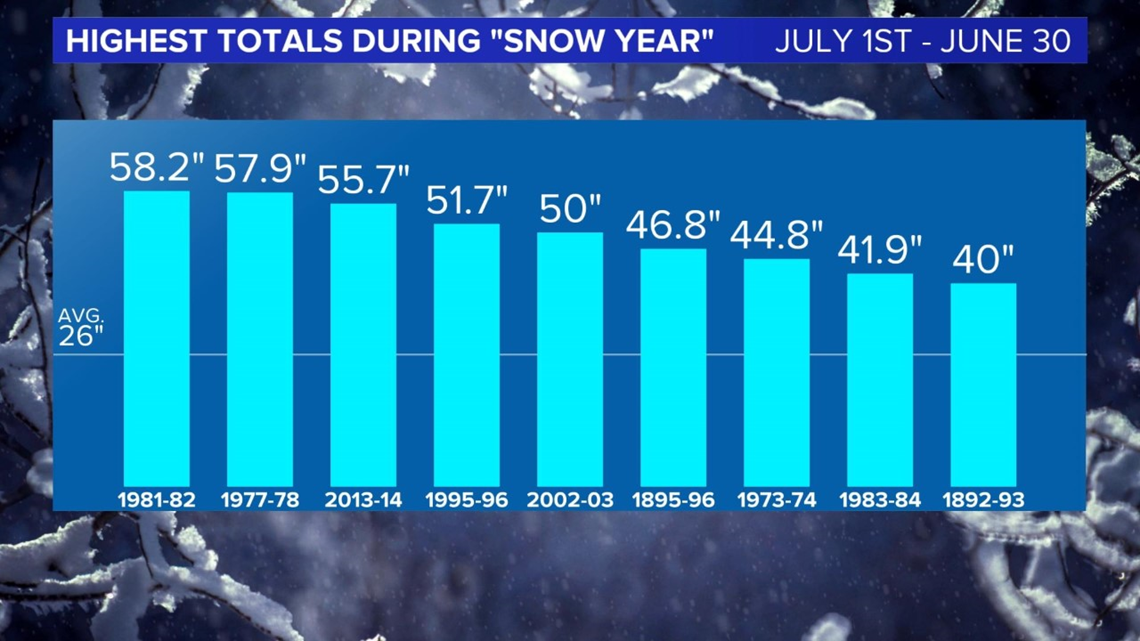 With all of this snow talk, you might be wondering do we have any snow in the forecast? The answer is yes. There will be off and on snow showers Friday through Sunday with the potential for some minor accumulations.
We will keep you updated on that snowfall potential as we get closer to the weekend.