INDIANAPOLIS — I think I have said this all week...it was another cloudy and chilly day for central Indiana. I am going to say it one more time before changes arrive for the weekend. It will be cloudy and cold overnight, with temperatures falling into the upper 20s to near 30 degrees. Clouds and mid 30s are in the Friday forecast.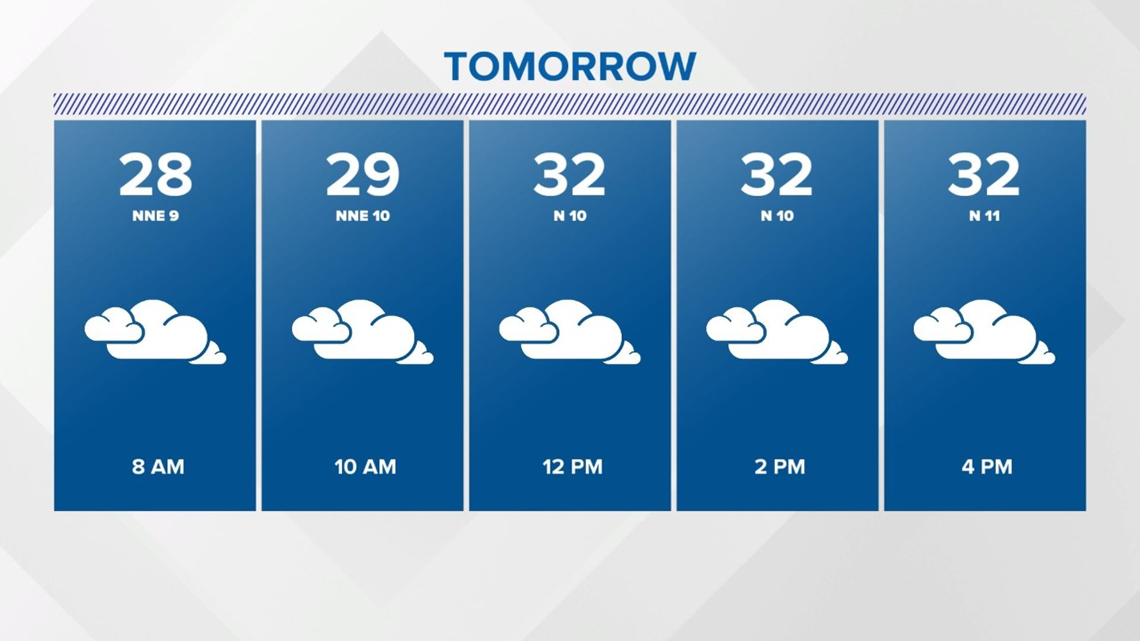 Sunshine is finally back in the weekend forecast. It will still be chilly with highs in the middle 30s on Saturday and in the upper 30s on Sunday.
Our weather pattern doesn't turn active until the end half of next week. In fact our next chance for a few rain and snow showers isn't in the forecast until Wednesday and Thursday next week.