INDIANAPOLIS — We'll let you be the judge, but the Live Doppler 13 Weather Team thinks today may be the "Best Weather Day Of The Year" for Indianapolis and the southern half of the state.
Temperatures hit 50° in Indianapolis for the first time since late December, with temps some 10° above average. However, it's noticeably colder in north central and east central Indiana where the snowpack is much deeper.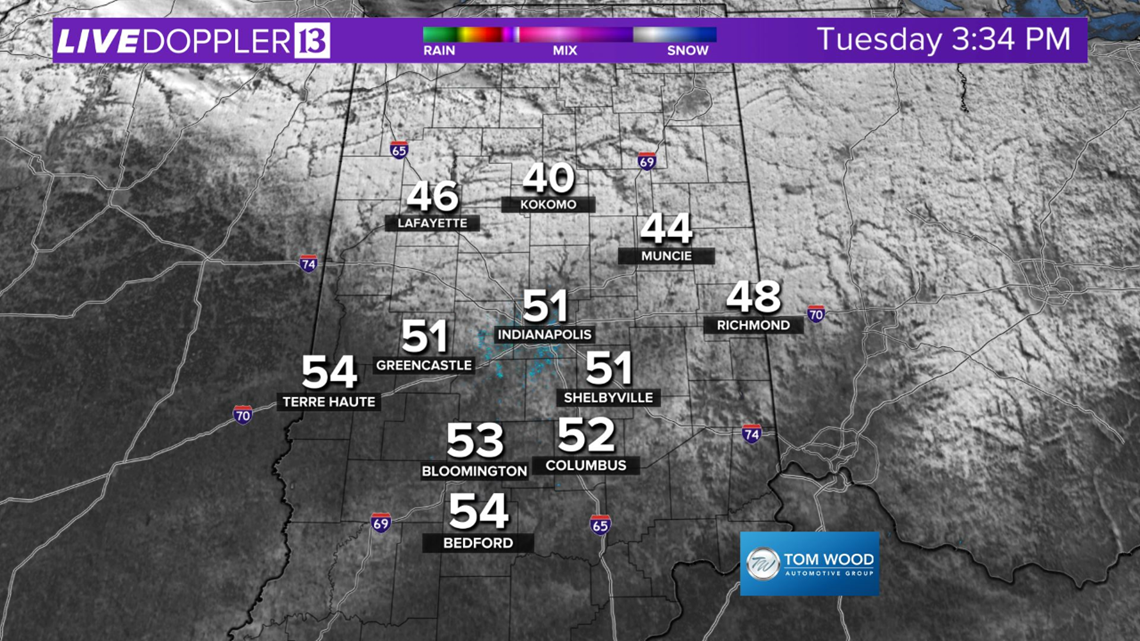 The impact of deeper snow keeps temps some 10° colder than Indy and nearly 20° than southern Indiana, where temps are flirting with 60°.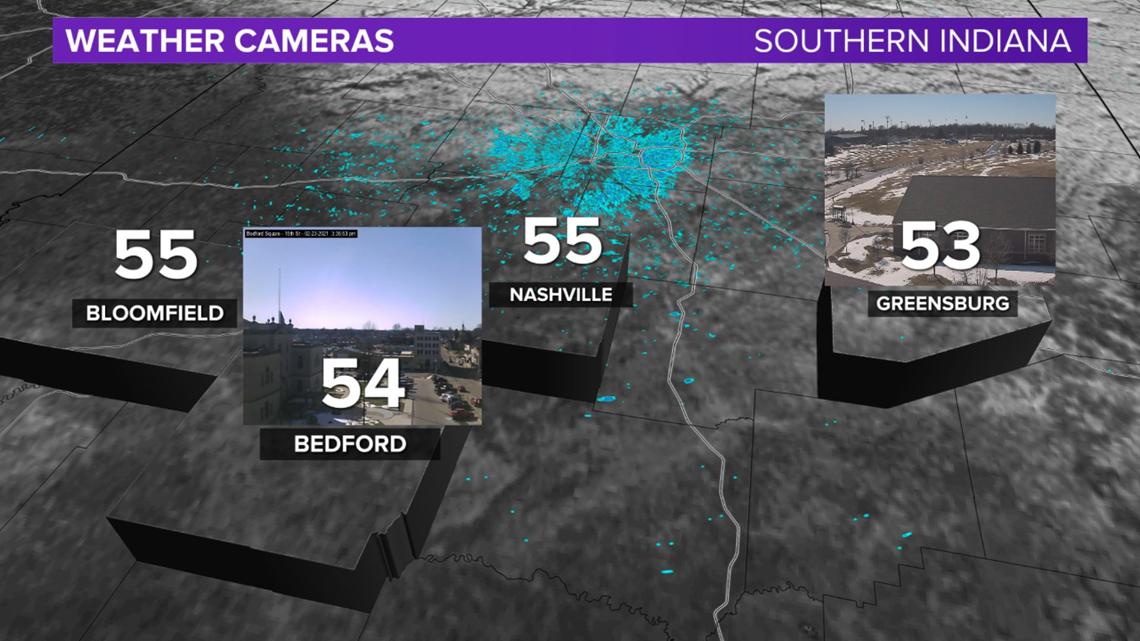 Snowpack continues melting in the days ahead with near-to-much above normal temps expected into the weekend.