INDIANAPOLIS — Central Indiana enjoyed its third straight day in the 70s and Indianapolis again flirted with 80° but fell short at 78°.
Wednesday looks like another late May-like day in early April for us with daytime highs near 80°.
The biggest difference will be the development of widely-spaced afternoon thunderstorms. While we don't expect severe weather, brief downpours and lightning will impact some areas mainly between 2 p.m. to 9 p.m., though it should be noted spotty morning showers can't be ruled out.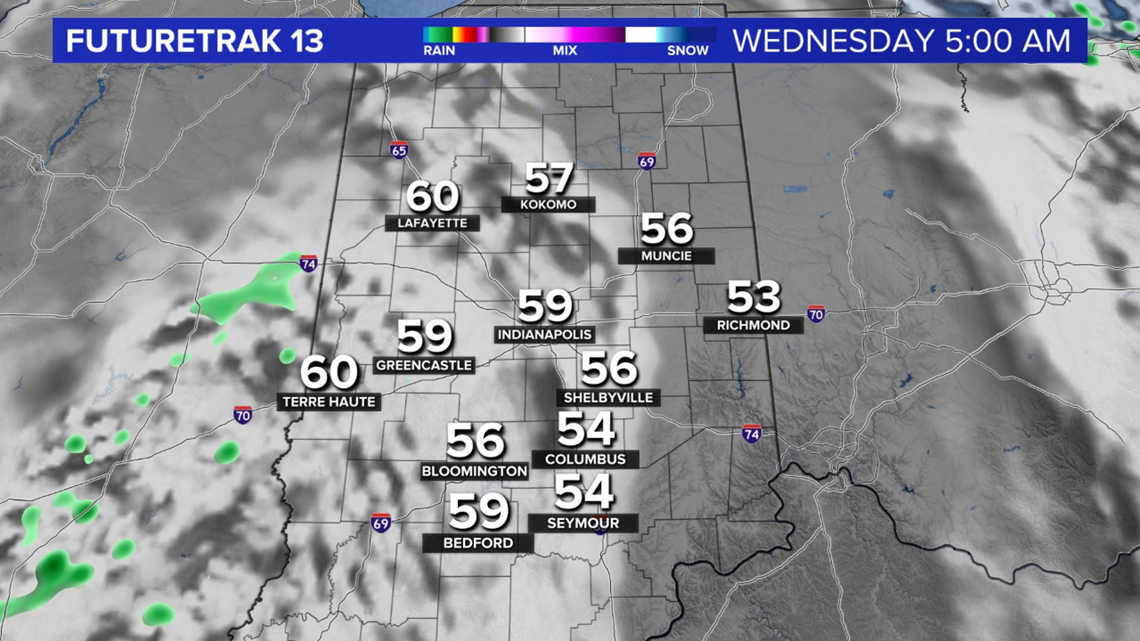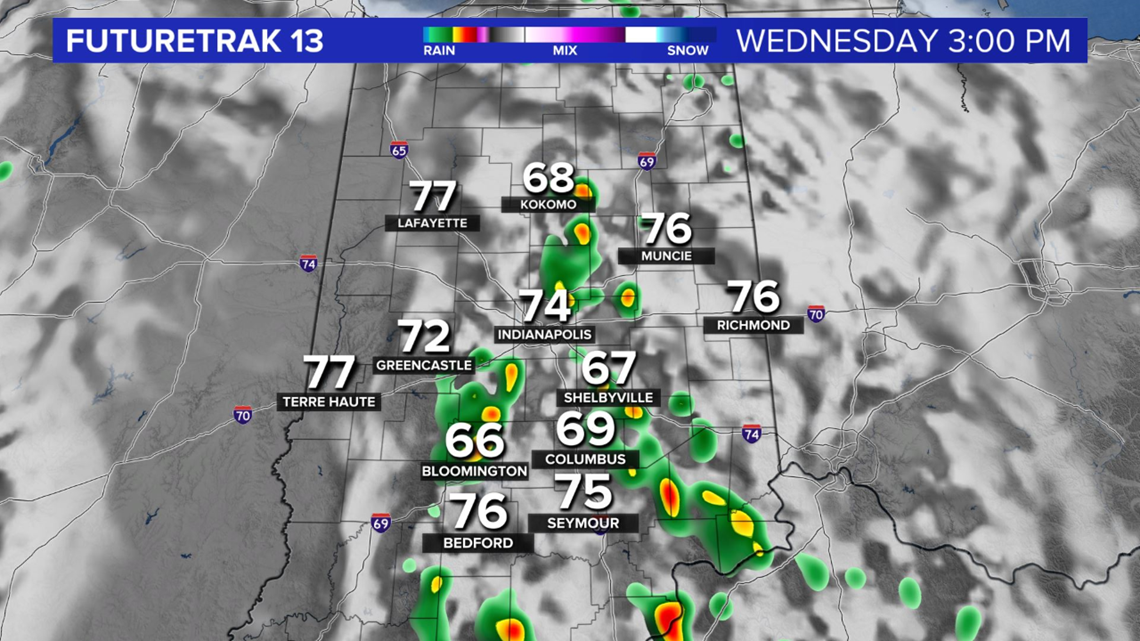 This comes from the first of two upper systems that will move across the Ohio Valley.
Storms diminish after sunset Wednesday, but showers linger into midday Thursday.
We'll be in between systems Friday for dry time, but the second system quickly approaches to open the weekend.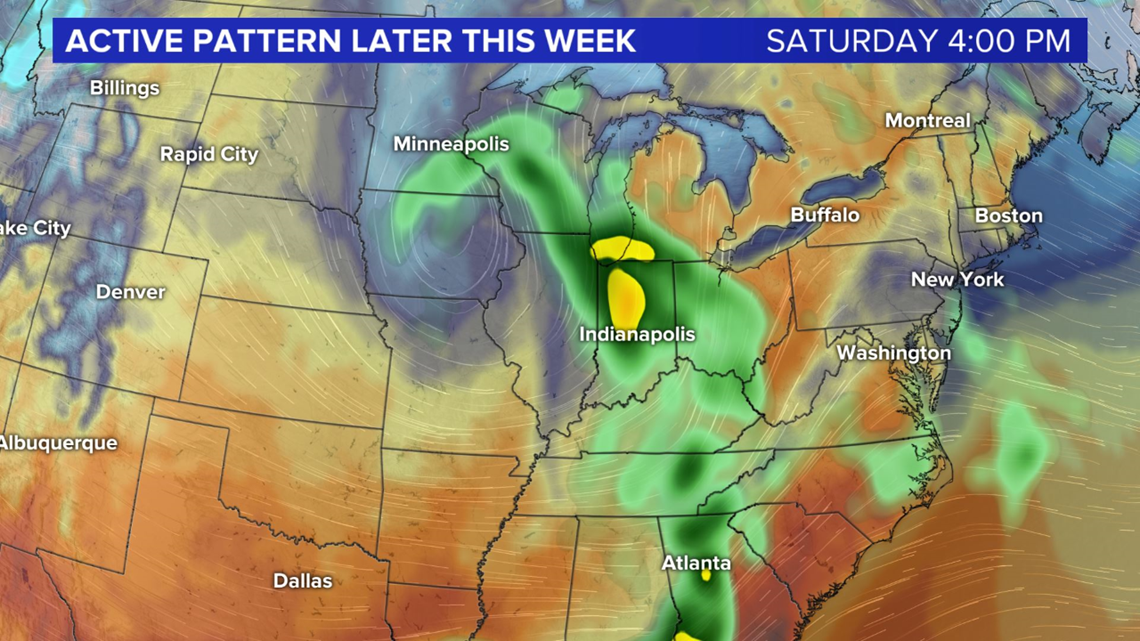 Based on latest guidance, which is in general consensus right now, the odds of rain for Saturday continue to climb. It's too early to call for a washout, but we're advising to have a Plan B indoor option available in case this trend of a soggy Saturday continues.
Check back for updates as it's certainly possible that timing and location could change.