INDIANAPOLIS — We have two systems that will bring at least a chance of rain to Central Indiana over the next two days. The first is the remnants of Hurricane Delta.
The best chance of stray showers arrives early for areas south and east of the city.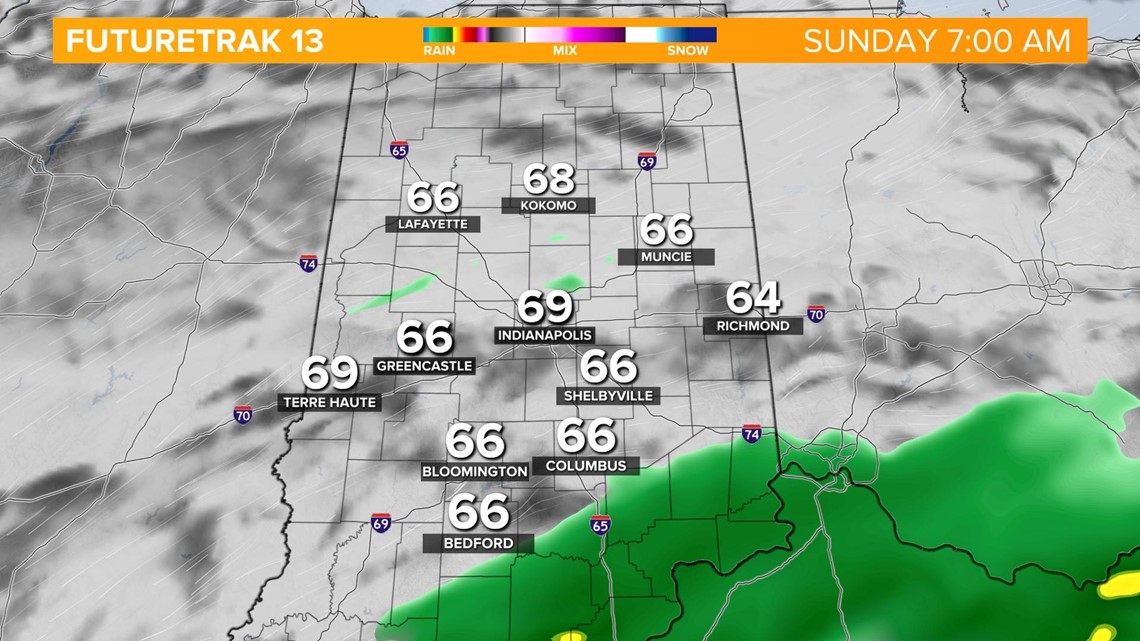 This system pulls east around 5 p.m. and rain chances come to an end for the evening. Indianapolis and areas around the metro see little to no rain out of this. Areas that do see rain will only receive up to 0.10".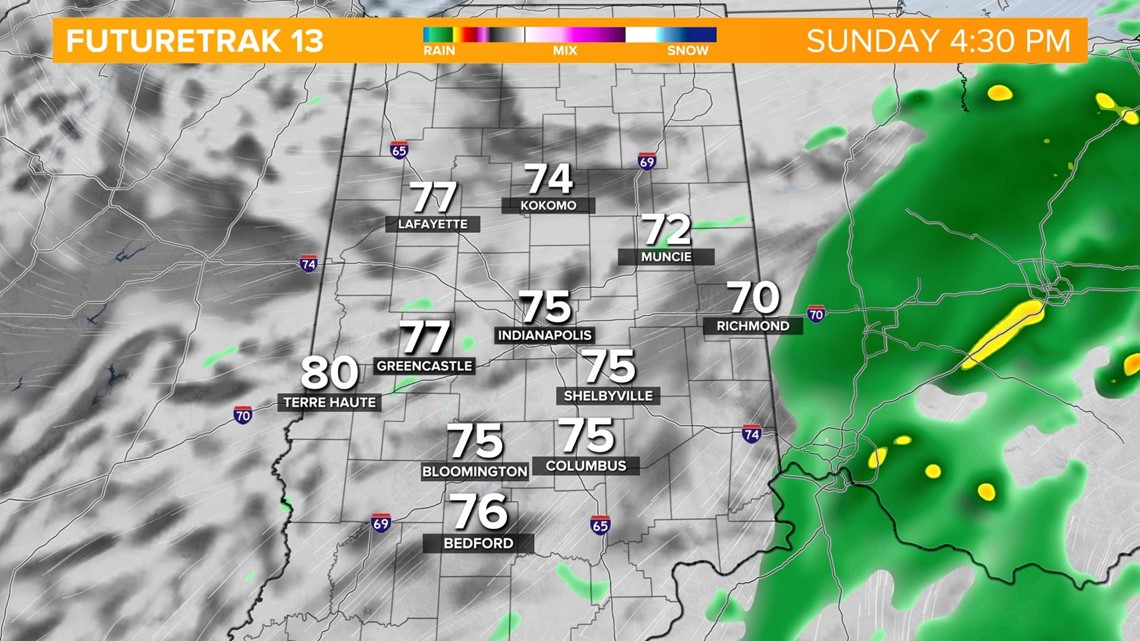 Another chance of rain arrives along a cold front Monday starting in the mid-morning moving west to east. Best chance of rain in the metro is around lunchtime through 4 p.m.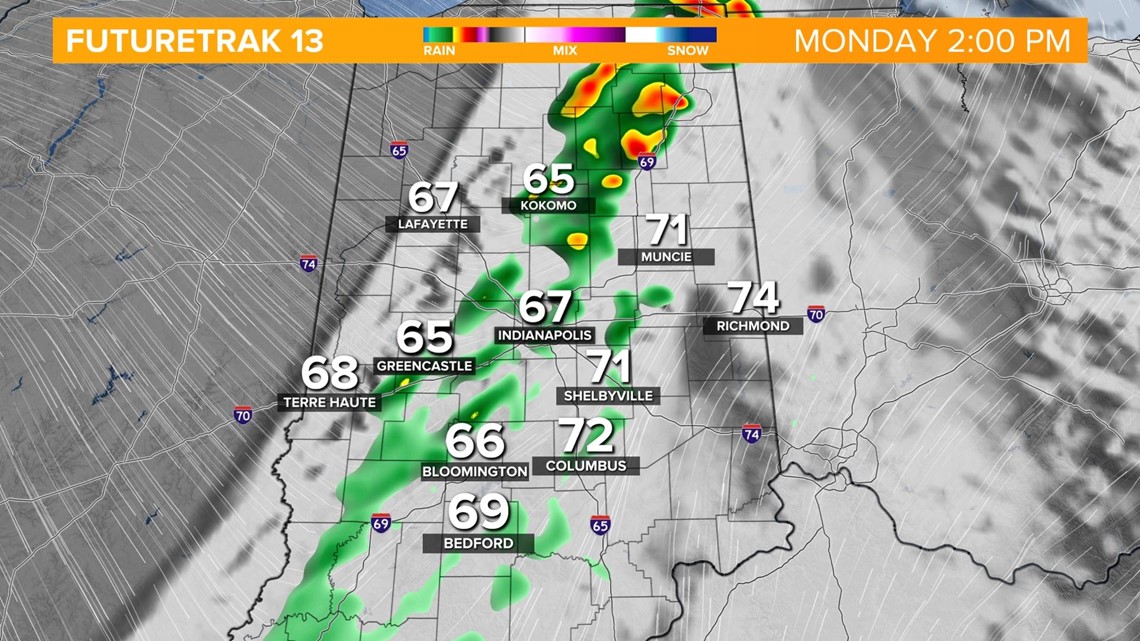 Rain totals out of both of these systems won't be very impressive -- most only see up to 0.10".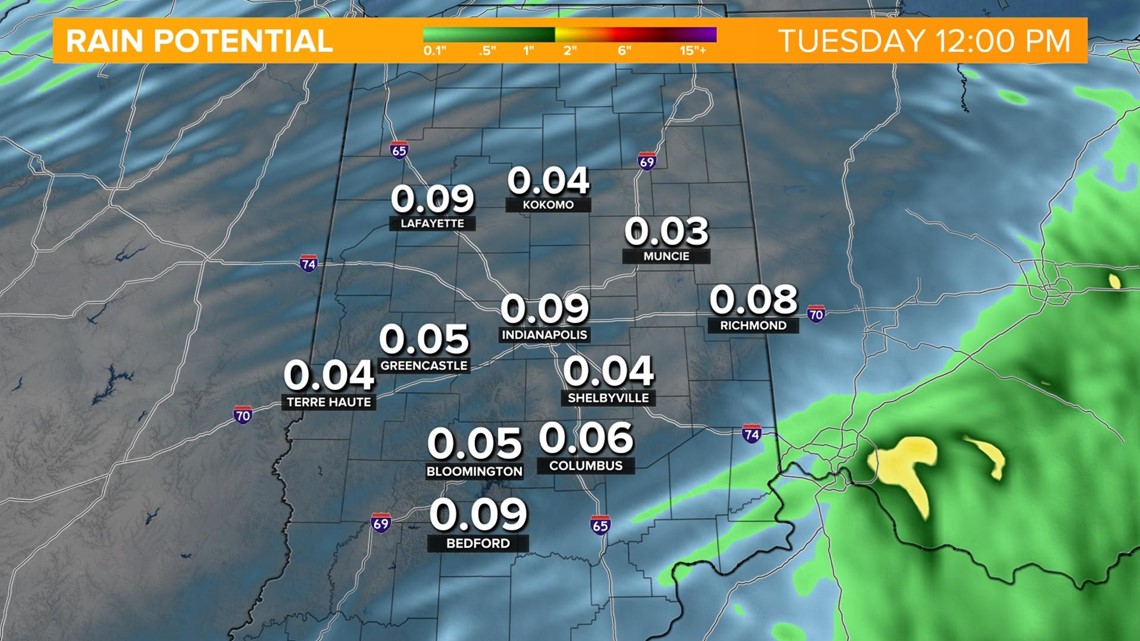 The extended forecast remains relatively dry with only a stray shower chance (mainly north this time) Thursday afternoon.