A heat dome is building across the southeastern U.S. today, and that will push hotter air back into central Indiana.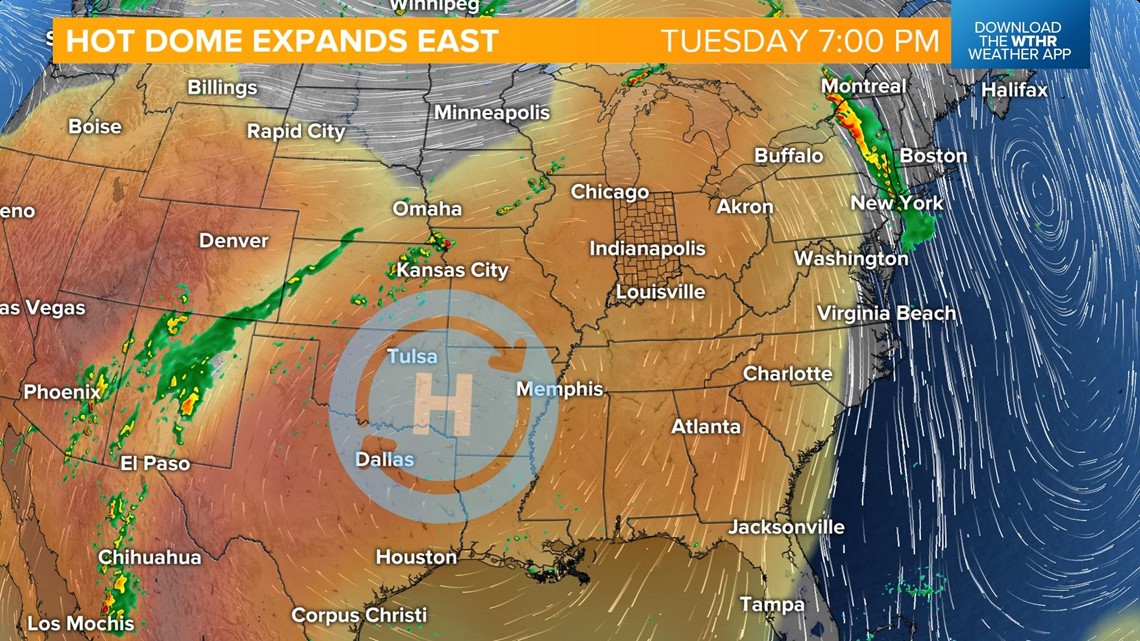 Temperatures return to the mid-90s — within a few degrees of tying a high temperature record. With the lack of rain recently, a relatively dry ground will limit the dew point from becoming oppressive today, but it will feel more muggy in the afternoon compared to recent days. Skies stay clear and sunny.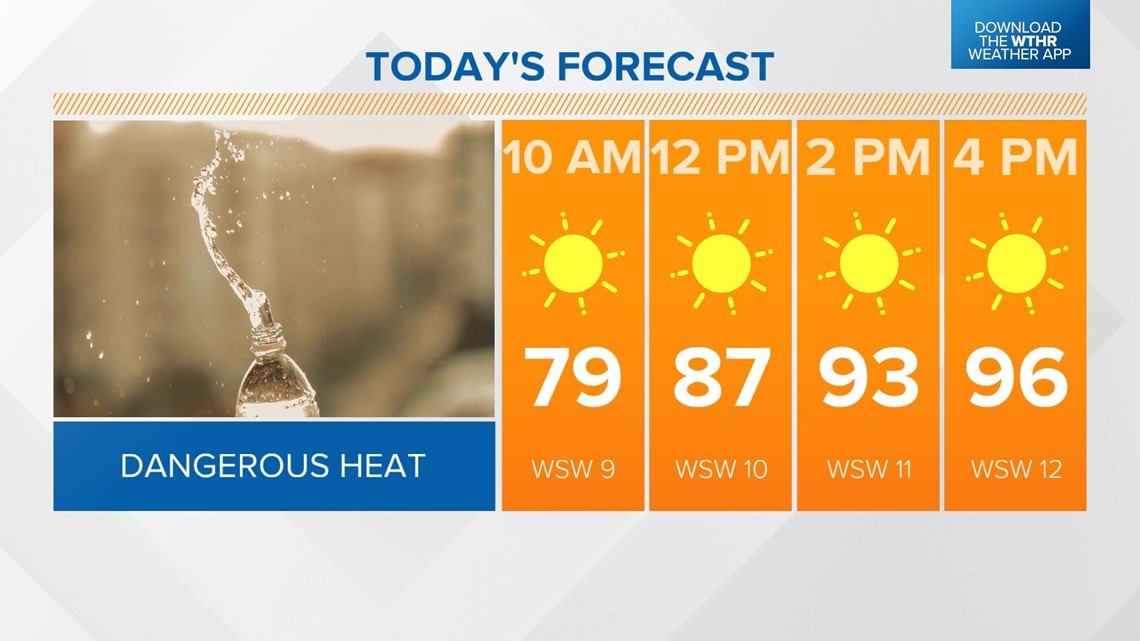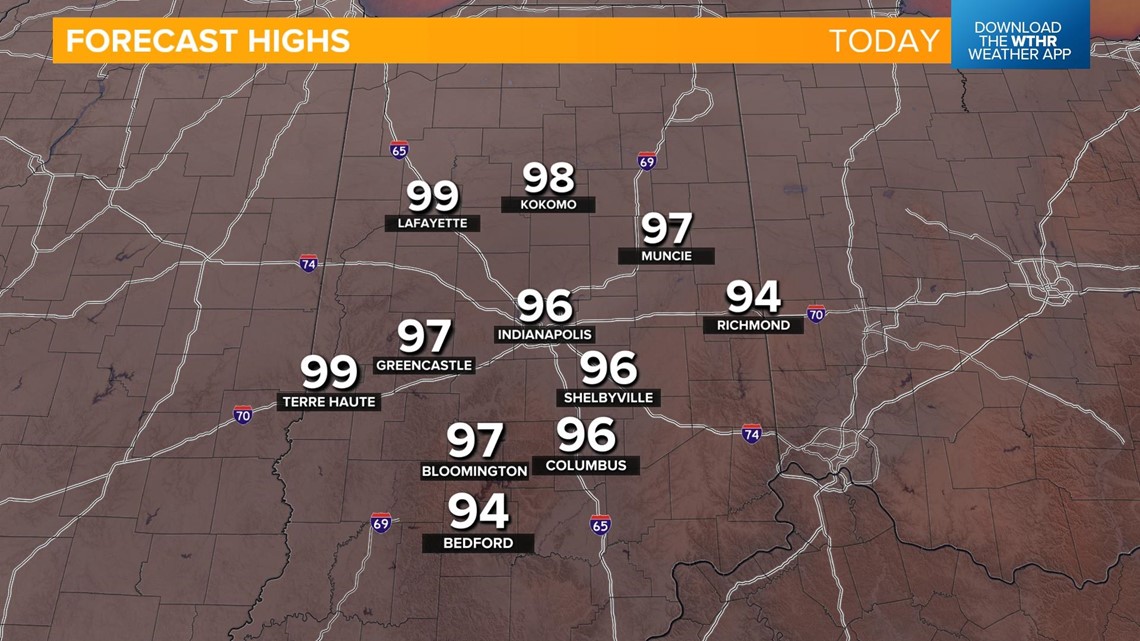 It will be mostly clear and warm overnight with lows in the low 70s.
Temperatures will jump back into the low 90s in the early afternoon Wednesday, with a more muggy start to the day preceding an afternoon cold front.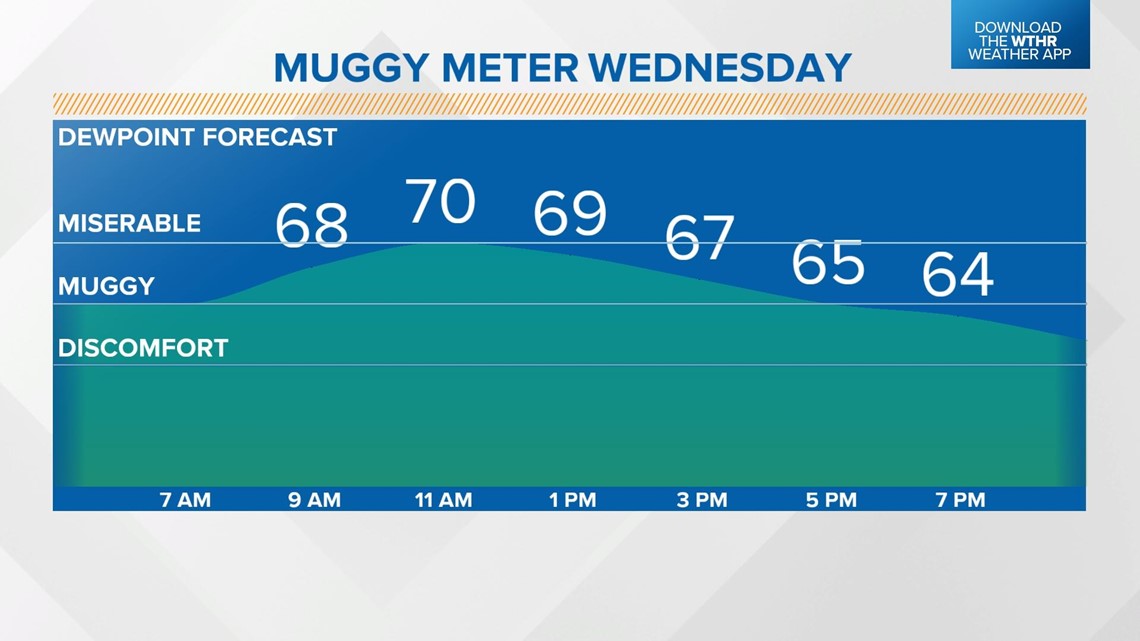 This boundary has the potential to trigger scattered storms in the afternoon, some could be strong to severe south of I-70.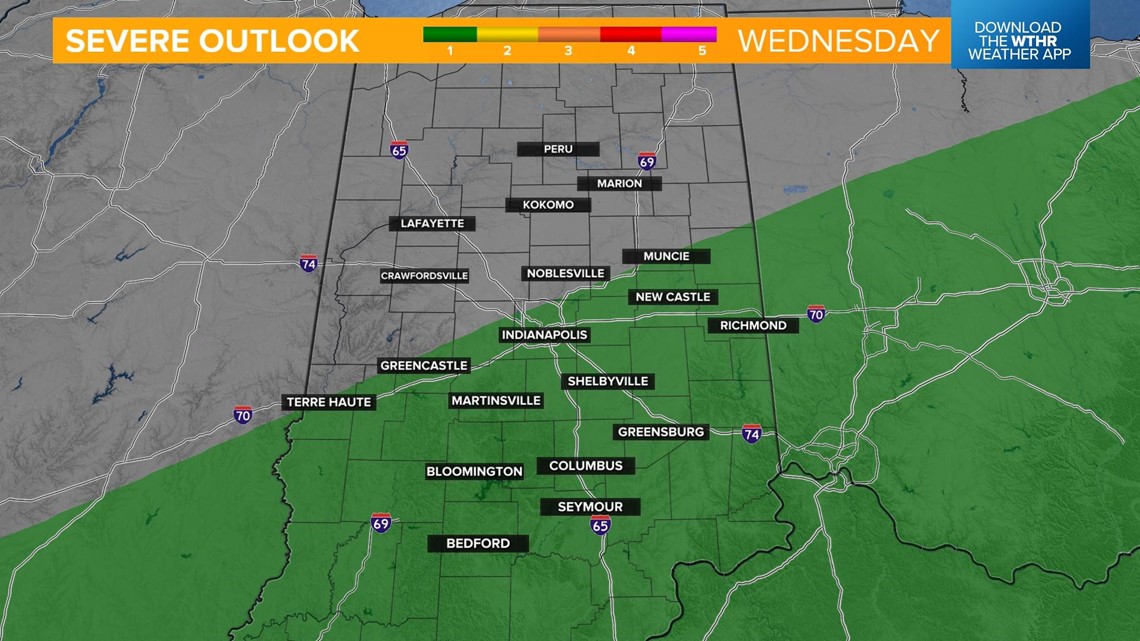 Skies clear in the evening as drier air takes back over.
Thursday is looking more pleasant as dew points drop back into that "comfortable zone." It'll still be hot though, with highs in the upper 80s.
Friday will be a copy-and-paste forecast from Thursday with plenty of sunshine and highs in the upper 80s.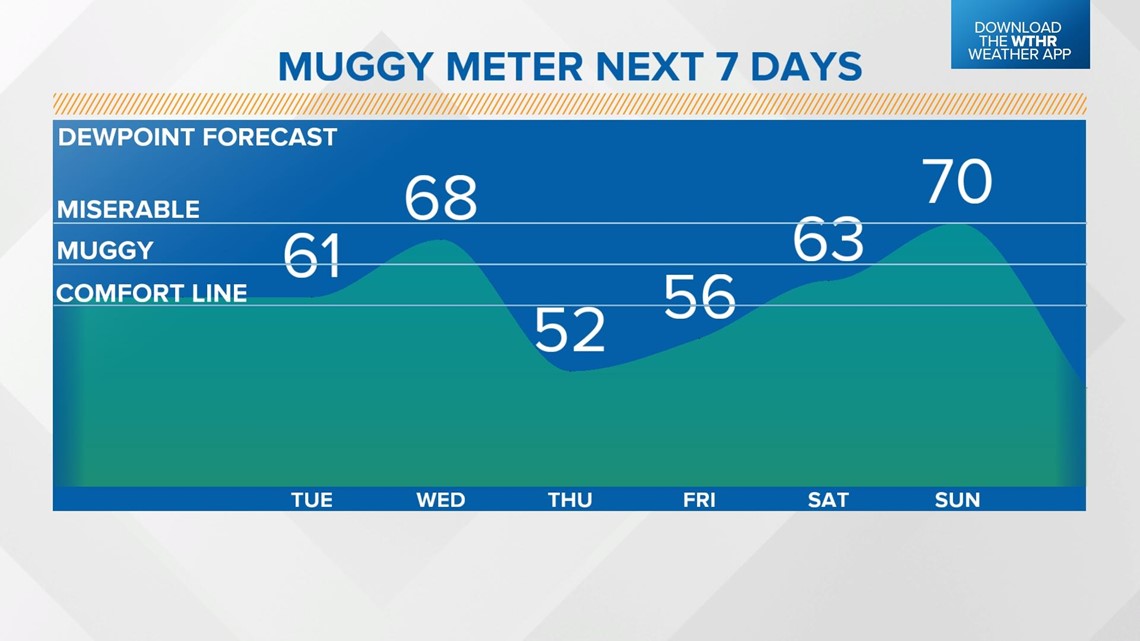 Another brief increase in heat and humidity starts the weekend with highs in the low 90s Saturday with hazy skies.
A spotty storm chance along a front Sunday morning brings the temperatures back down with highs in the mid-80s for the second half of the weekend.