INDIANAPOLIS — It will be a pleasant, summer-like day with a much lighter wind than yesterday. A ridge in the upper levels is keeping temperatures well above average.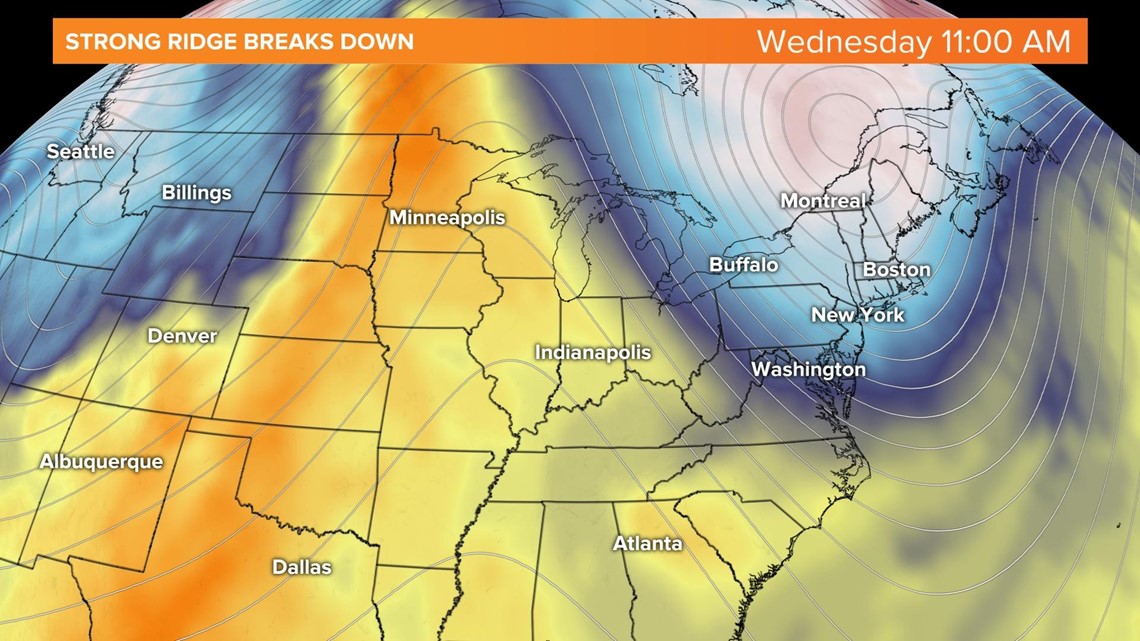 A cold front will move over the surface today, allowing the winds to shift out of the north.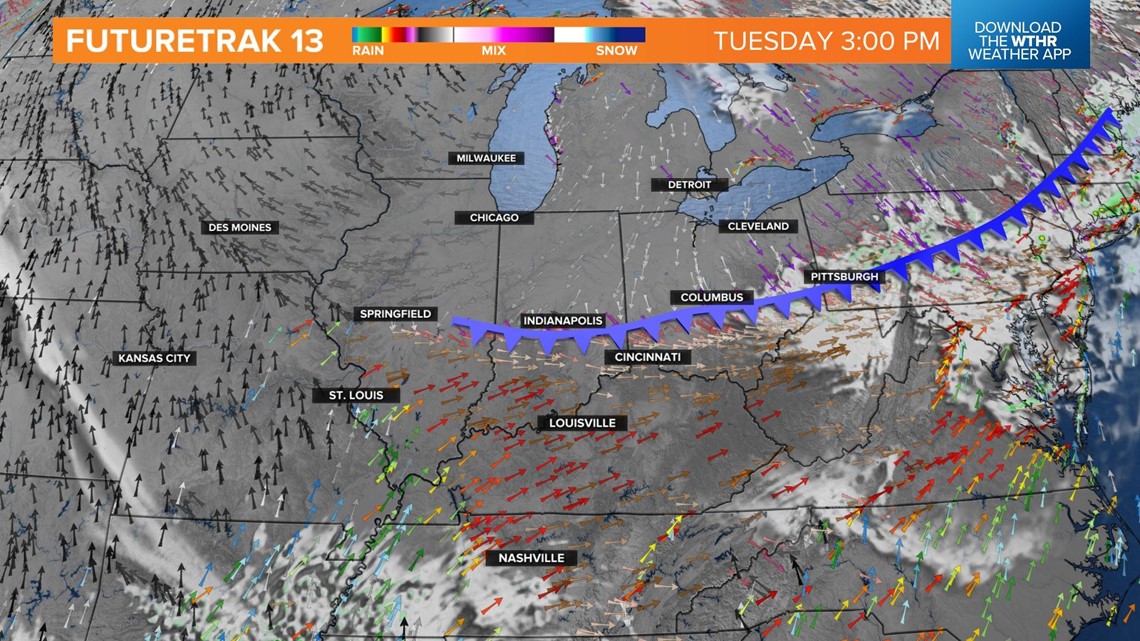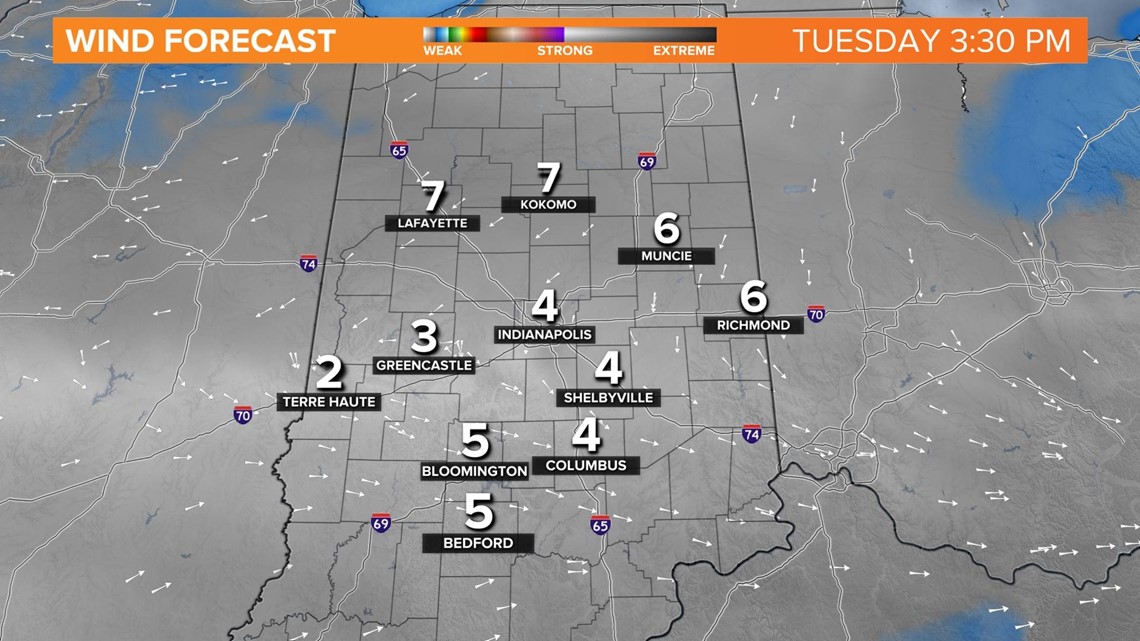 It will be dry and sunny with temperatures climbing into the low 80s, running about 10 degrees above average.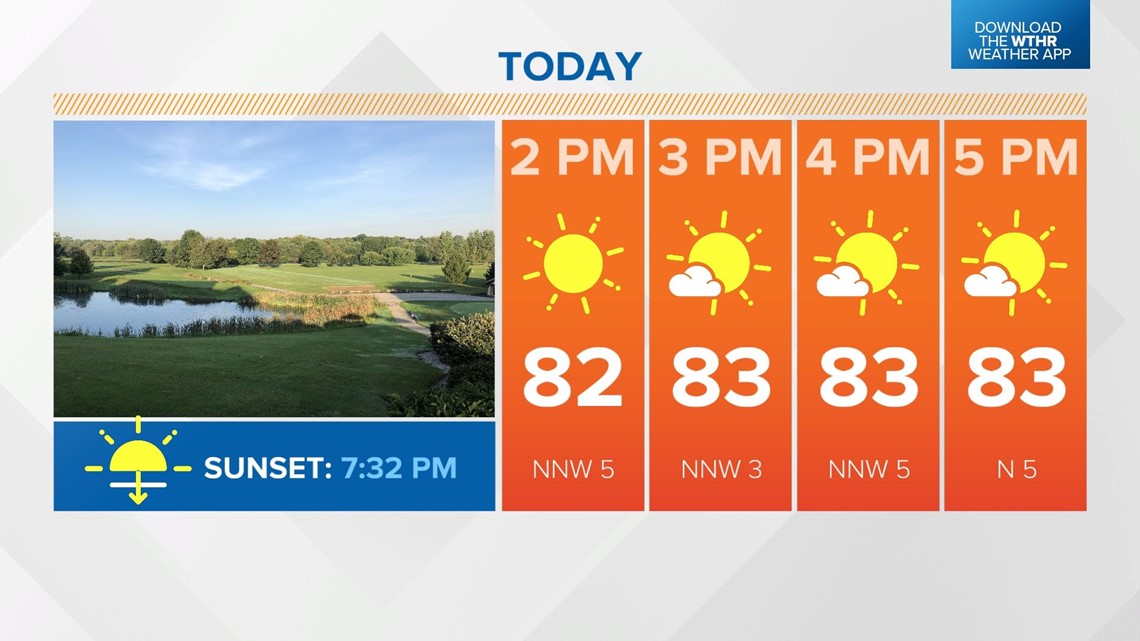 By the weekend, the ridge in the upper levels will start to break down.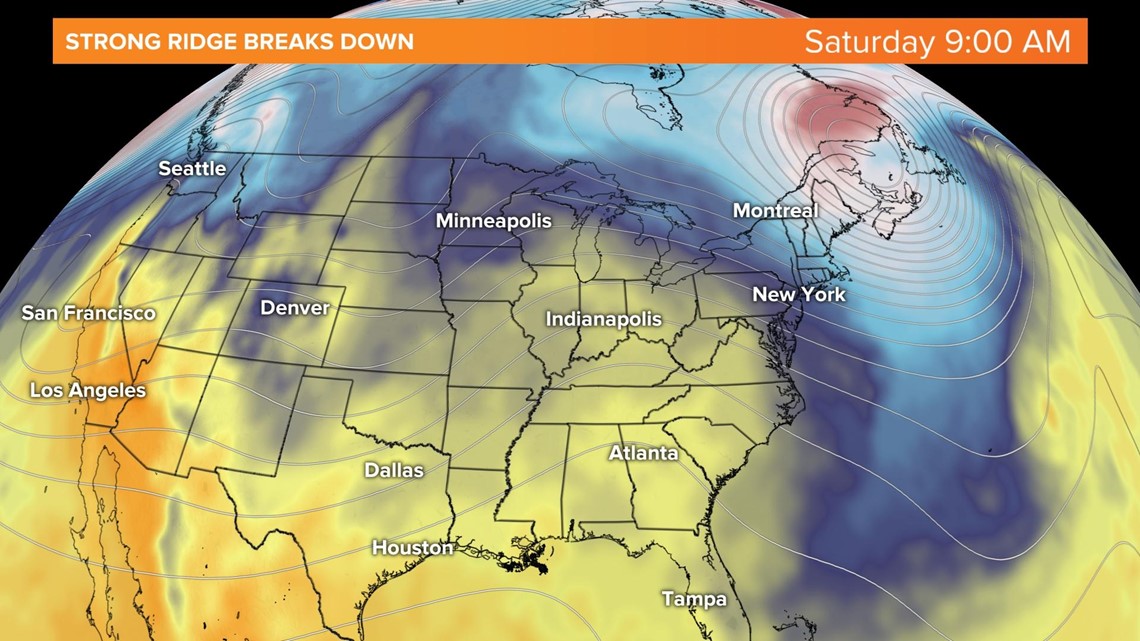 Rain chances return by Saturday afternoon with highs in the mid 70s. The unsettled pattern will continue into next week with scattered showers around at times and temperatures cooler, in the low 70s.