As a cold front departs to the southeast, cooler and drier air will take over clearing the sky out through the afternoon. Temperatures will recover to near 70.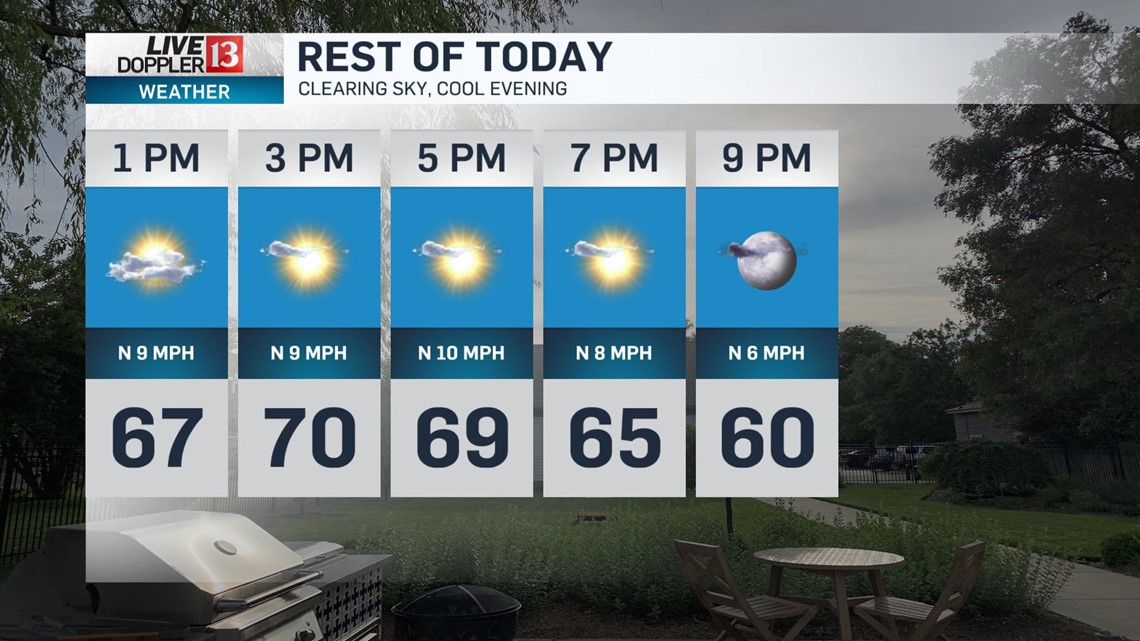 Plan ahead to grab the jackets in the morning. It will be a clear and chilly overnight with lows in the mid 40s.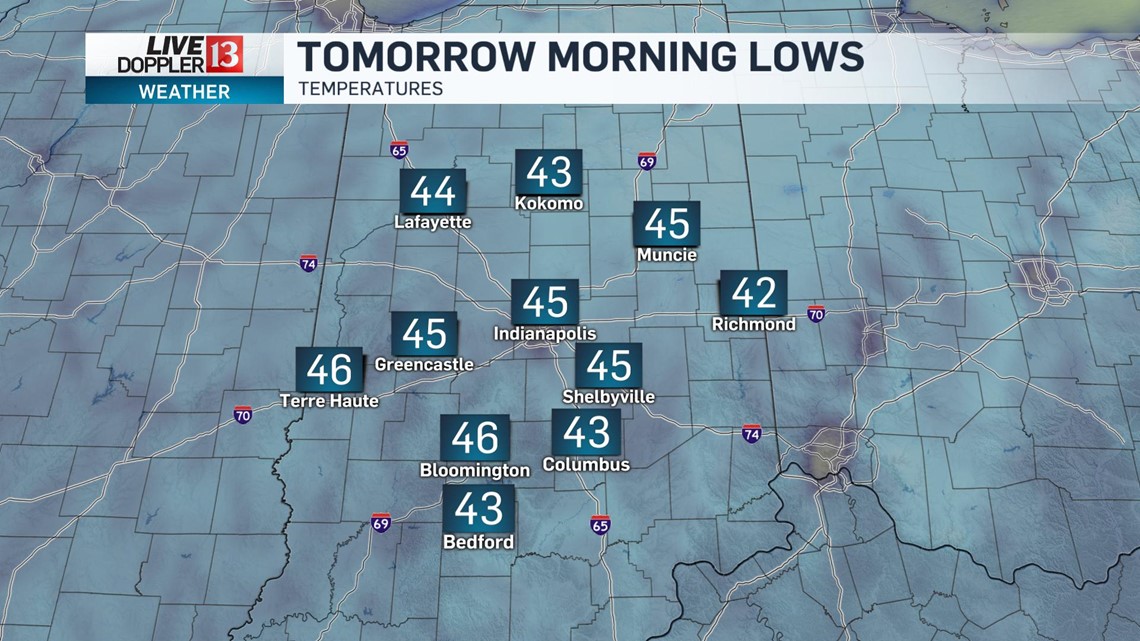 Tuesday and Wednesday will be mild and sunny with highs back in the low to mid 70s.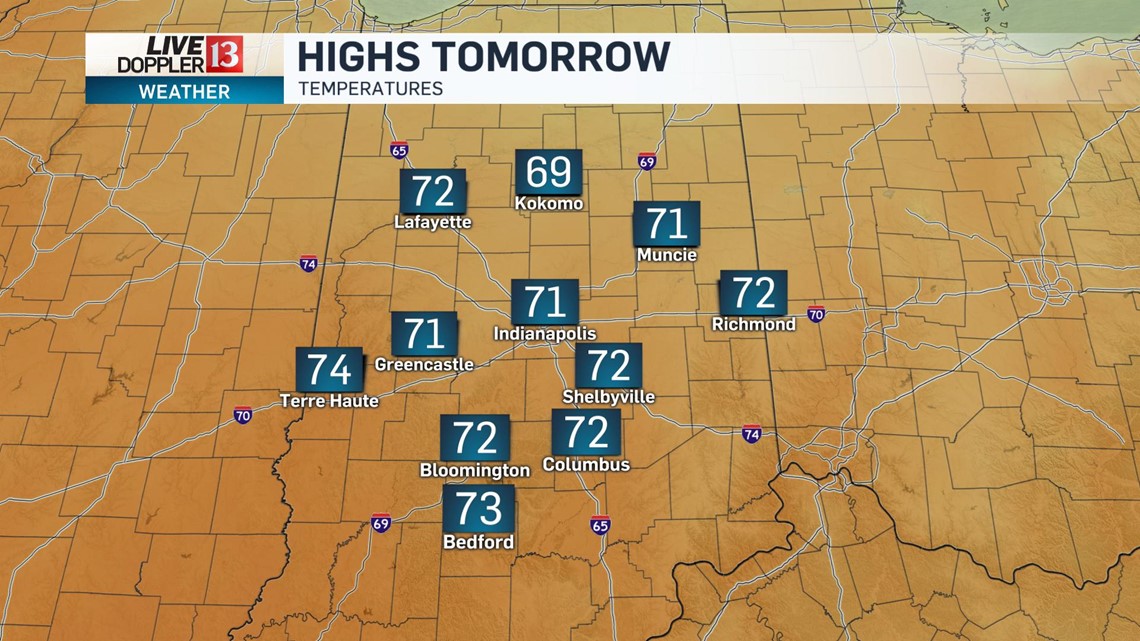 Clouds will increase for Thursday with our next weather system approaching but it will be the warmest day of the week with high temps in the upper 70s -- some areas south may even see the 80 degree mark.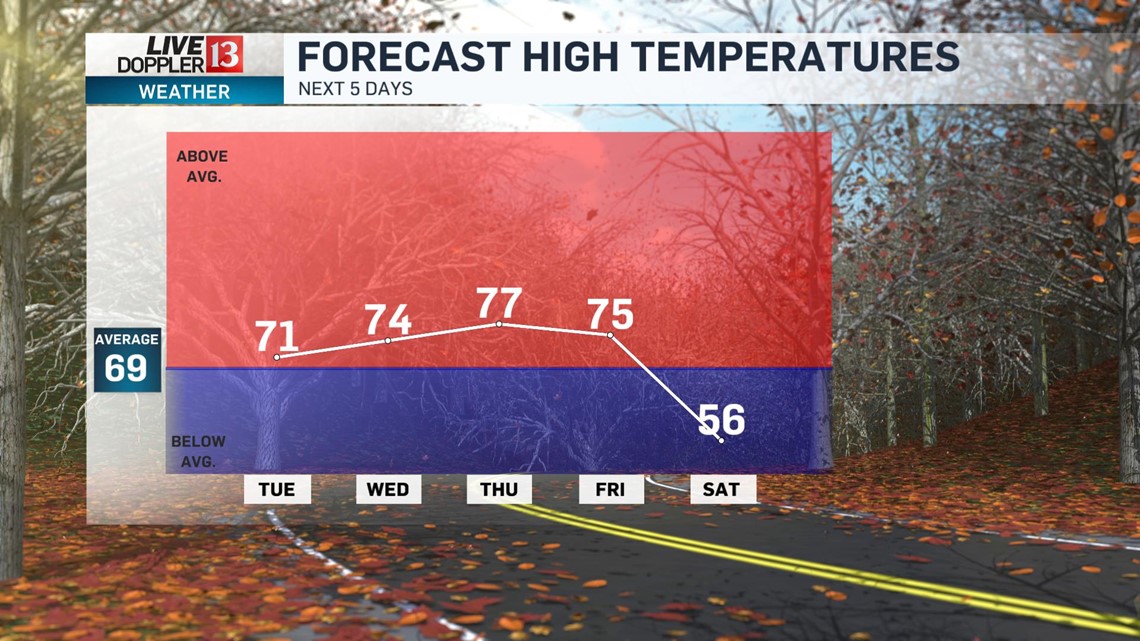 Another cold front is set to bring showers in Friday through early Saturday morning. We'll still top out in the 70s on Friday for the start of the Covered Bridge Festival with a drastic drop in temps behind the front for Saturday.
While we aren't expecting any frozen precipitation locally -- it will be possible on the backside of this system just to our west and northwest. That cooler airmass takes over for the weekend.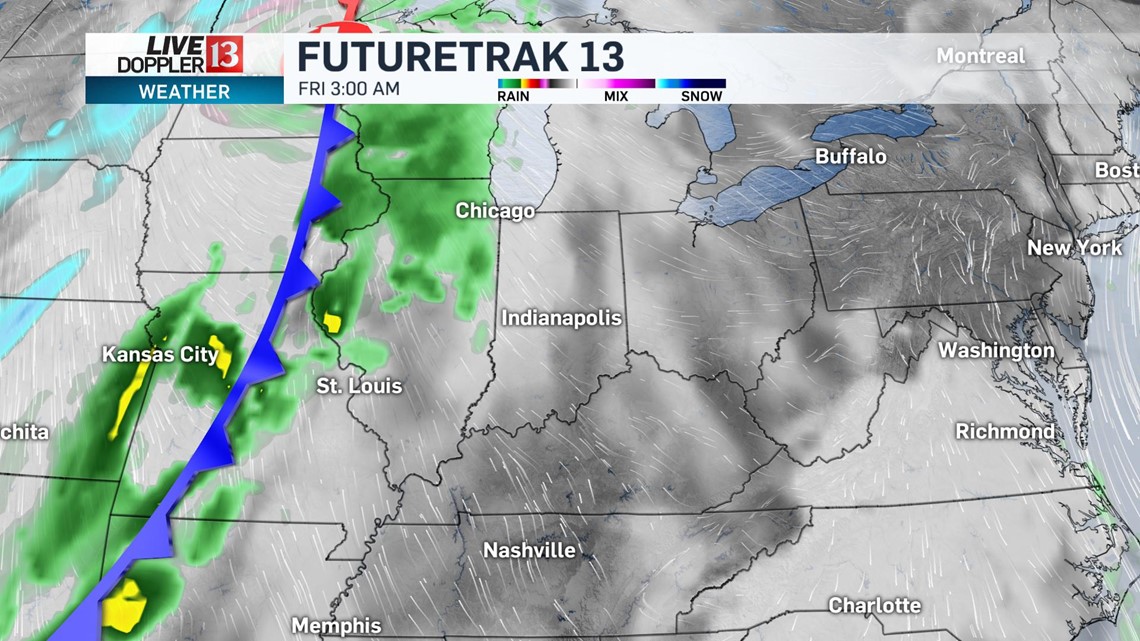 The coolest air we've felt yet this season arrives with highs in the 50s on Saturday and low temperatures possibly in the upper 30s. We'll recover slightly for the second half of the weekend with highs back in the lower 60s under a sunny sky.