INDIANAPOLIS — After a hot start to the month, the past week and a half has been pleasant and fairly seasonal. Most mornings started off in the 50s, with afternoon highs in the 70s.
Thanks to a passing cold front and a high pressure system moving in, the start of the week will remain mild.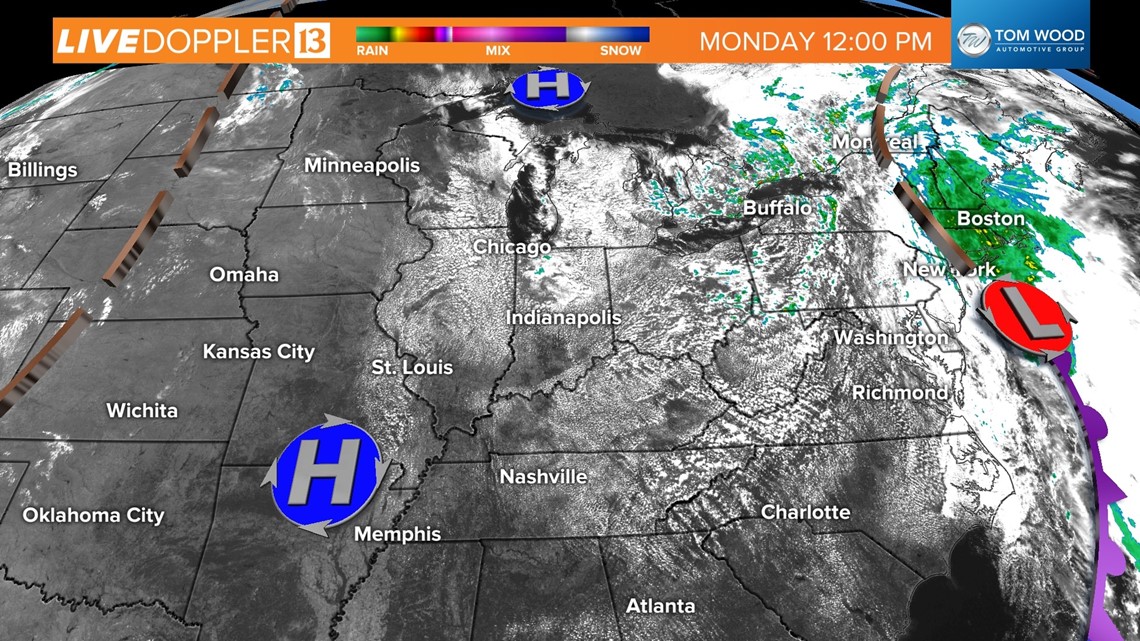 Highs will be in the low to mid-70s today and a few degrees warmer tomorrow.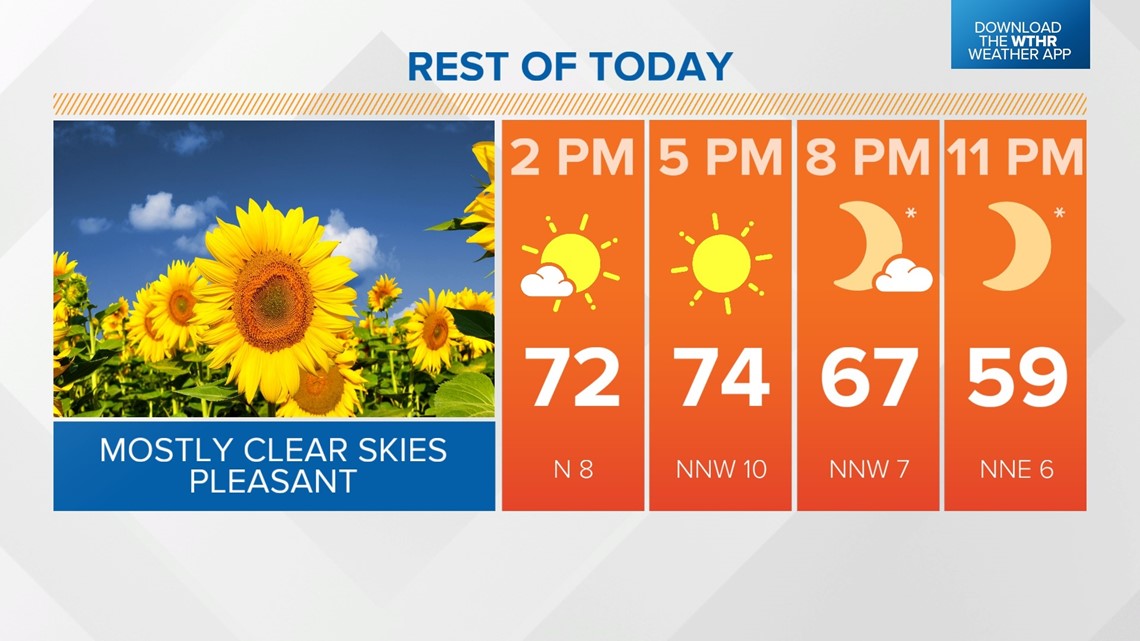 By Wednesday, the center of the pressure system will be to the east of Indiana. This will allow the return of a more southerly wind flow and access to warmer air.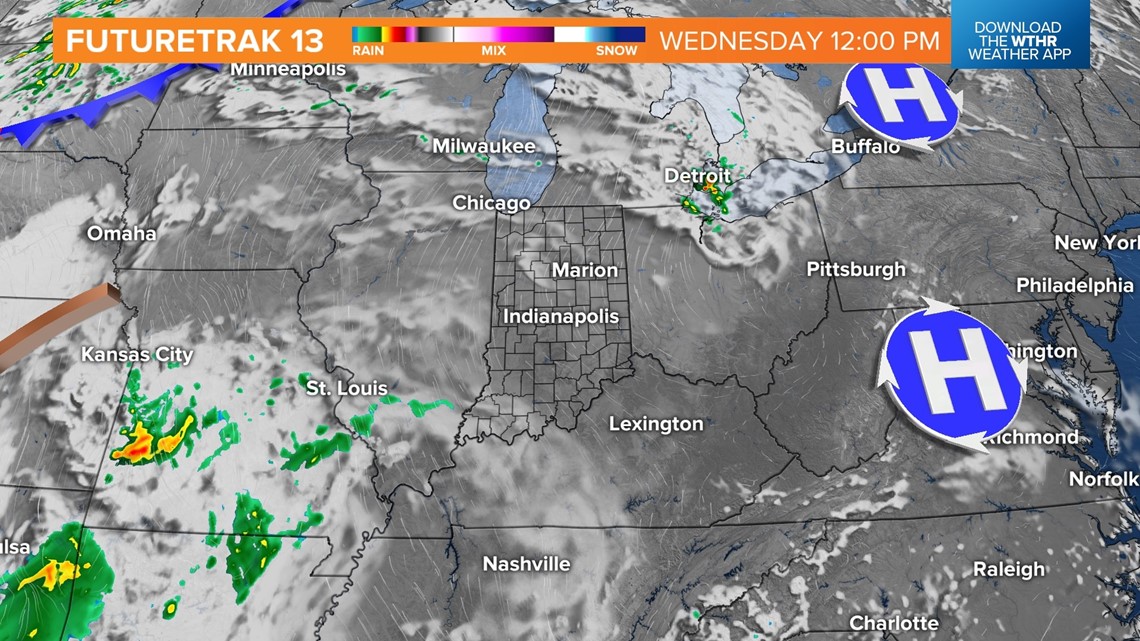 Highs for the rest of the week and into the weekend are expected to warm to the low to mid-80s, about 5-10 degrees above average.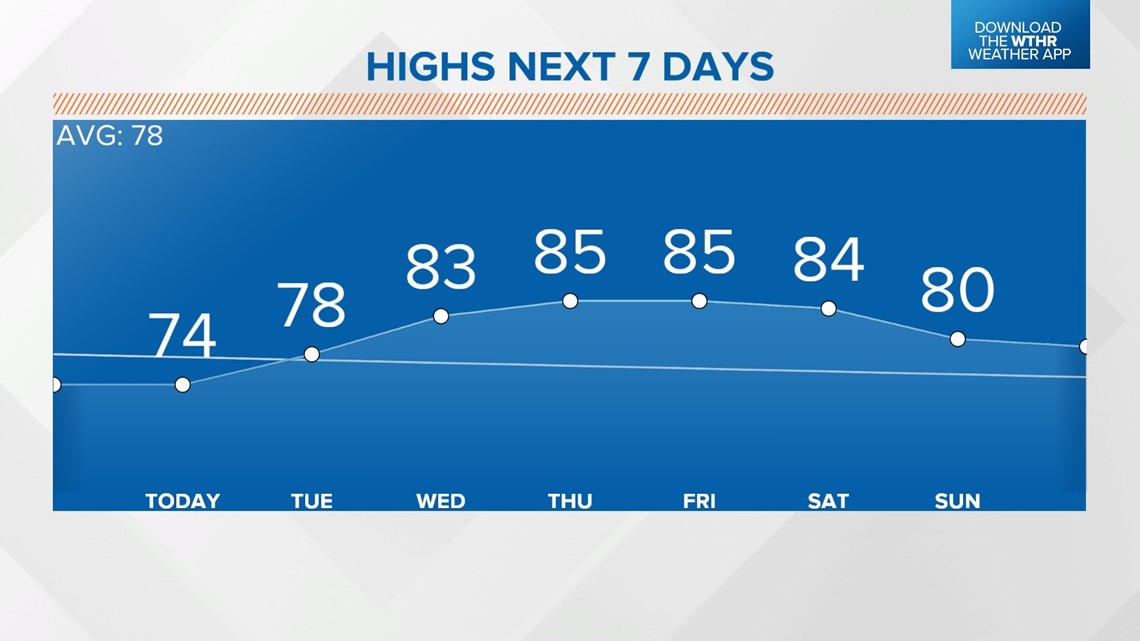 By the end of the week, the mornings won't be quite as chilly and start off in the 60s.

Due to the influence of the high pressure system, the next several days will remain rain-free for most. The next best chance will arrive by the end of the weekend.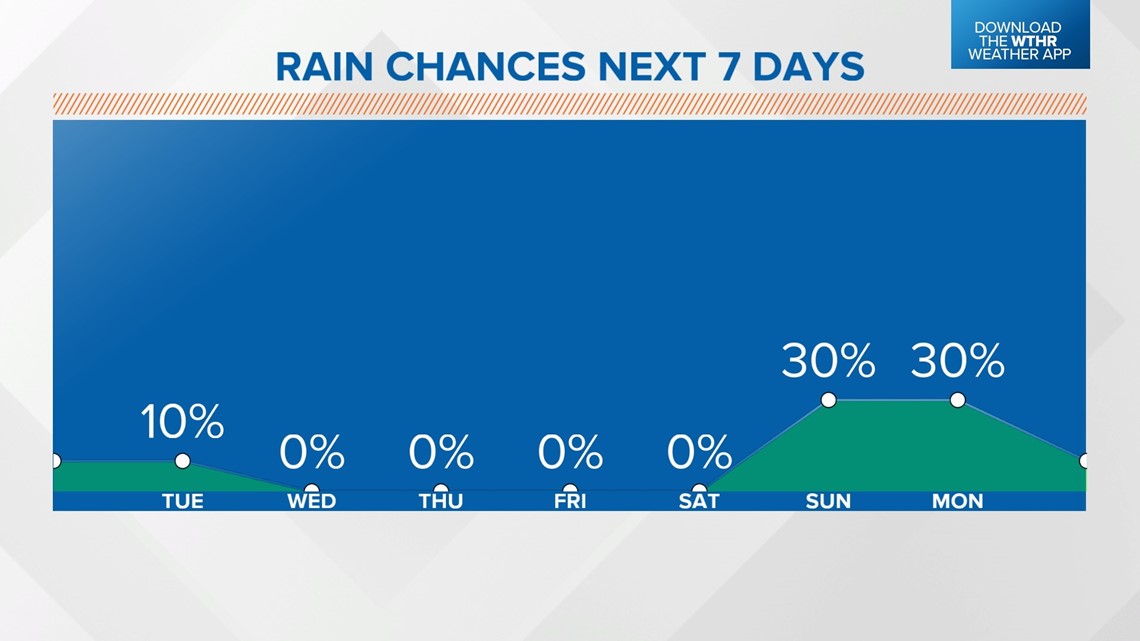 There will be an upper-level disturbance tomorrow afternoon, bringing the chance for rain across northern Indiana. Areas from Lafayette to Marion and north could see a few light rain showers. There will be an increase in cloud cover for the rest of central Indiana.