What a difference a few days make. Indianapolis had a wind chill of -38°, record-tying -11° low temperature, and a record cold high of 3° on Wednesday. Under a blanket of sun and with a steady southwest wind... the city hit a record-tying high of 62° Sunday.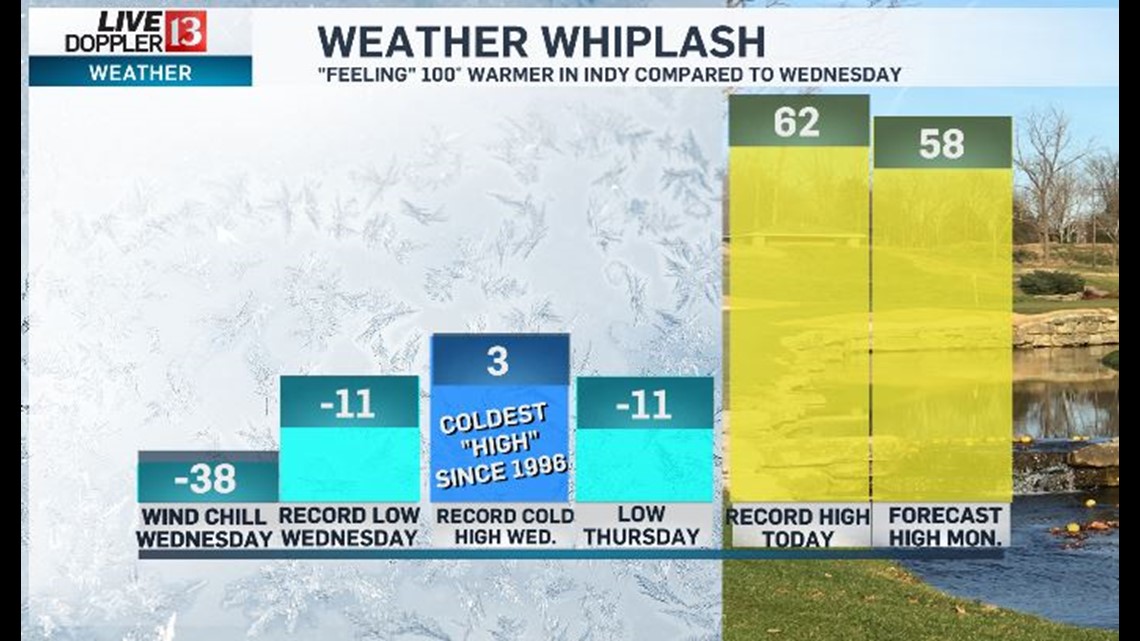 That's a remarkable 100° warm-up in the "feels" like temperature in just five days and good for the warmest temperature since Halloween.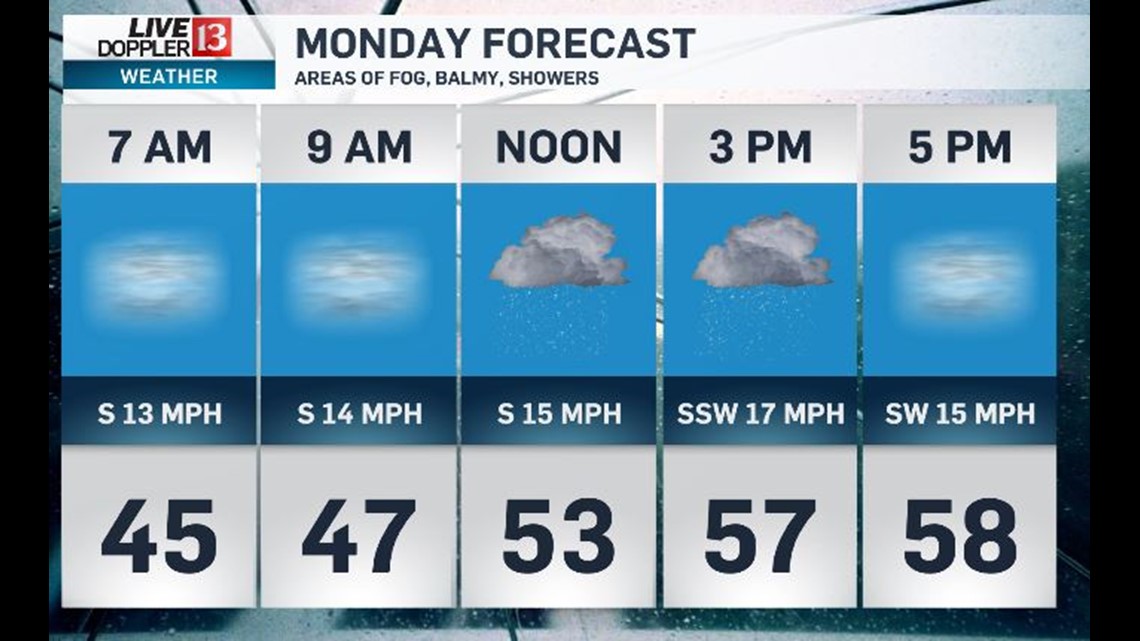 The balmy air lingers the next 24 hours with overnight lows ranging from the mid to upper 40s. Areas of dense fog develop tonight into Monday morning. Despite the fact showers increase and sun is limited...highs Monday again near 60° in many areas.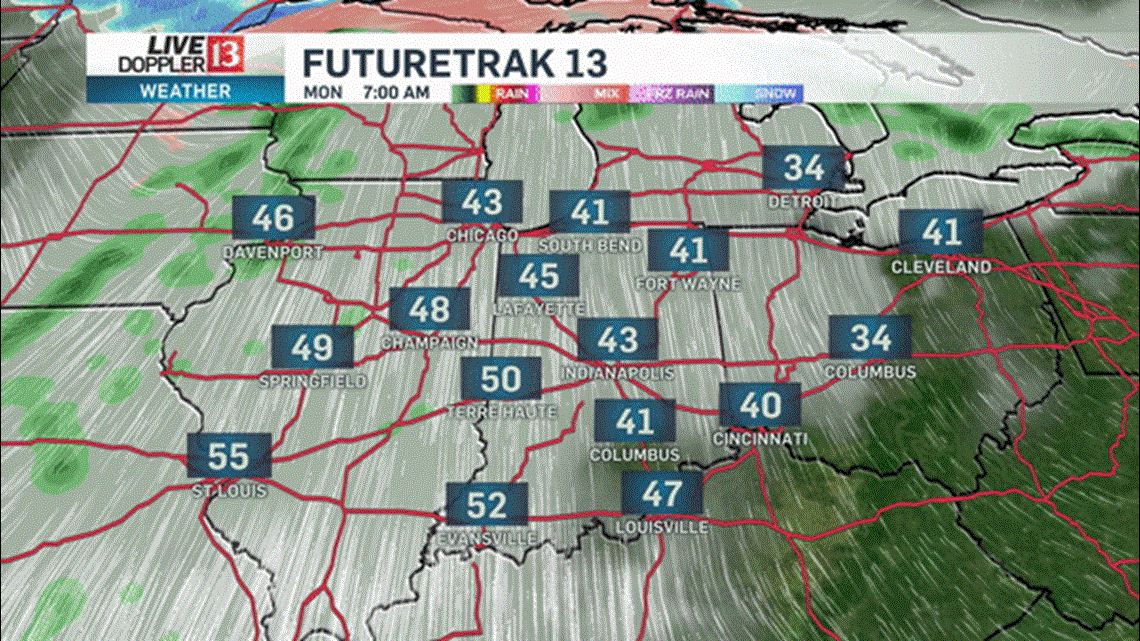 A cold front sweeps across the state Monday evening to bring a return of seasonably cold air with lows in the 20s. But this chill is short-lived. Highs climb back to near 60° both Wednesday and Thursday.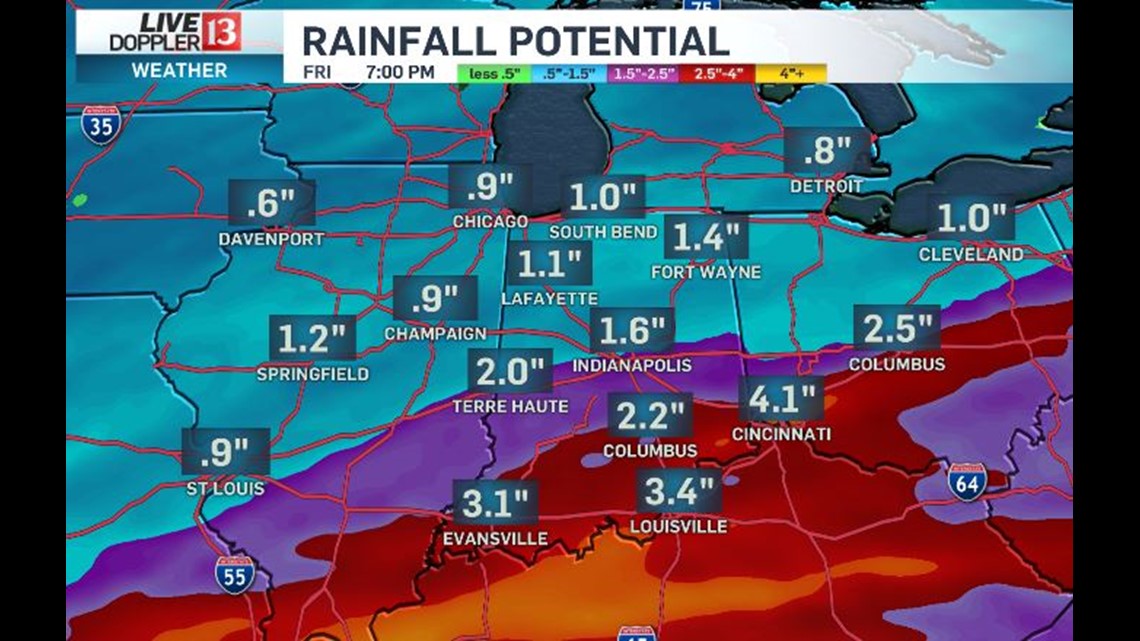 However, this warm-up is accompanied by wetness with rain likely and possibly some thunderstorms too. Rain amounts in the 1" to 2" range seem can be expected between midnight Wednesday and midnight Friday.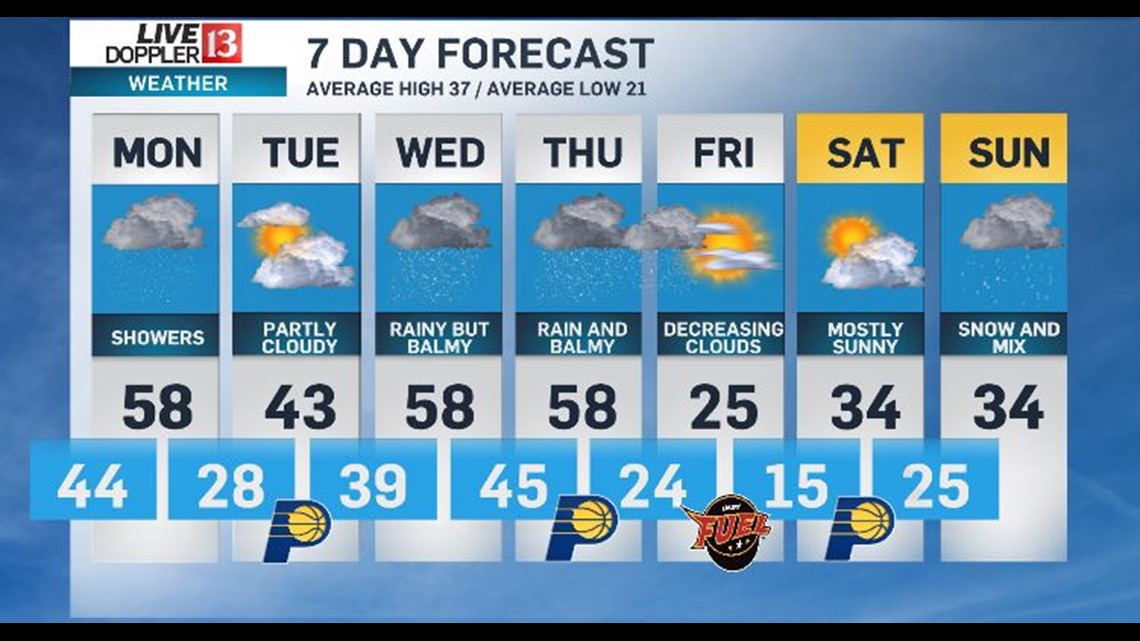 Friday looks to be the coldest day this week with highs in the 20s and wind chills in the lower teens... along with a period of wind-whipped snow before sunrise. Another wintry system is possible next Sunday - Sean Ash