INDIANAPOLIS — For the majority of the last week-and-a-half, Indianapolis has stayed below 80°. However, it's warming back up just in time for the official start of fall.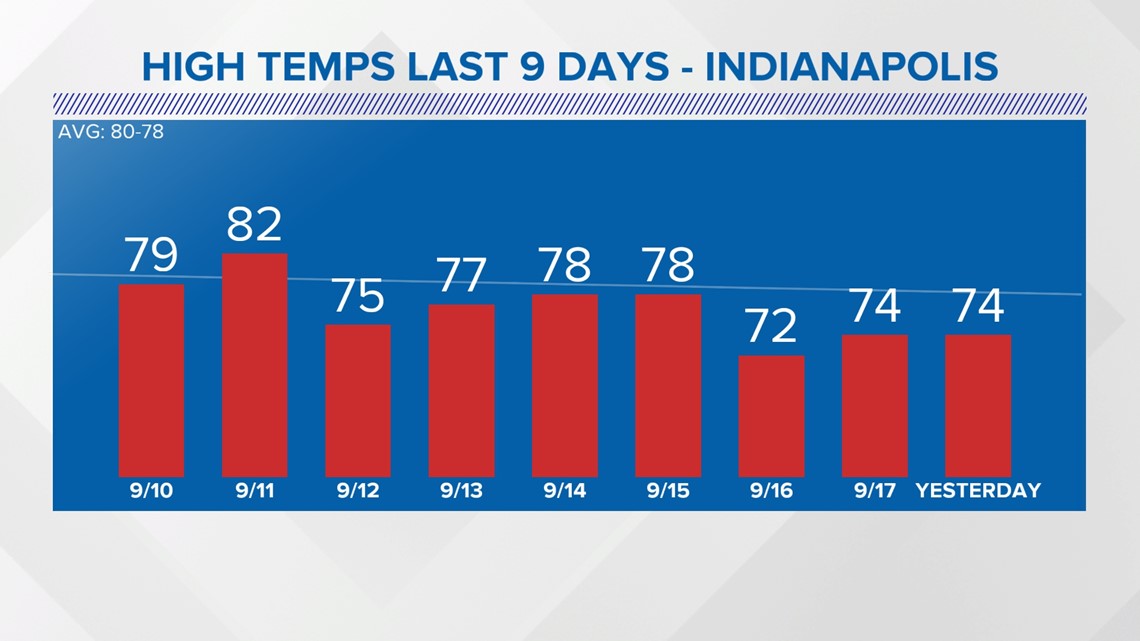 The fall equinox is at 2:50 a.m. on Saturday, kicking off the new season.
While today will likely be shy of 80°, the rest of the week will warm to the low to mic-80s. It won't become miserably hot, but the A/C will likely be running a little more than it has been. On average, highs are around 77° for mid/late September.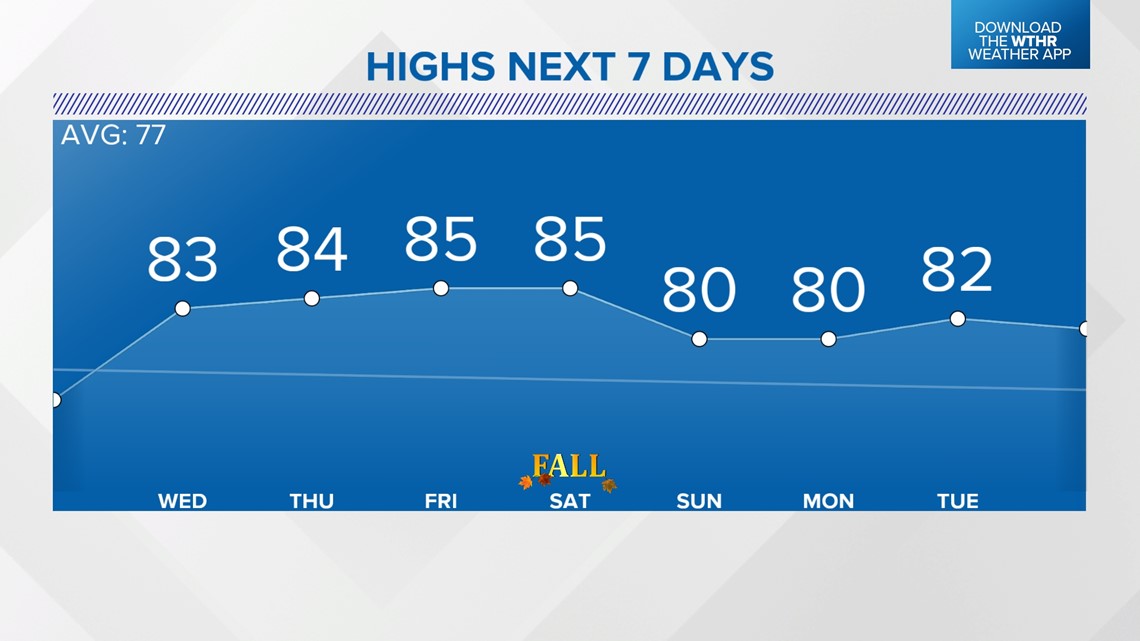 The long sleeves/jackets may still be needed tomorrow morning, with lows in the mid-50s. However, the rest of the week and into the weekend, mornings will start off in the upper 50s and low 60s.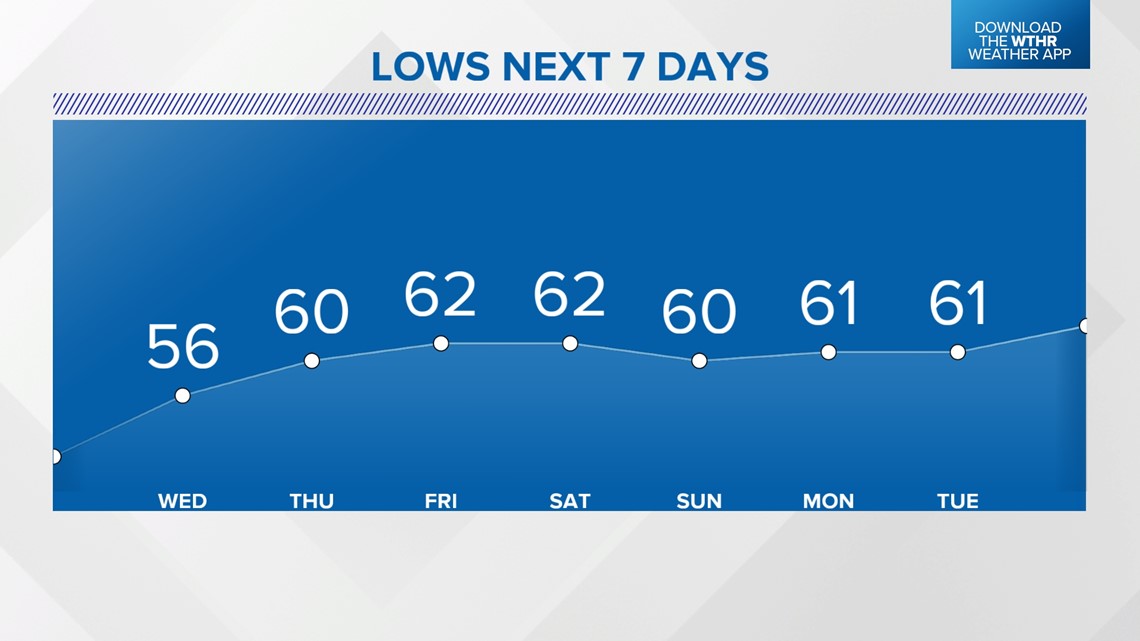 Good news, while temperatures will be warming, the muggy meter will remain low and comfortable.