It was another mild August day with highs near 80 degrees and about 5 degrees cooler than average. However, we are not done with the summer heat. It will still be mild overnight, with lows in the range of 55 to 60 degrees. Highs on Wednesday, under mostly sunny skies will be in the lower 80s.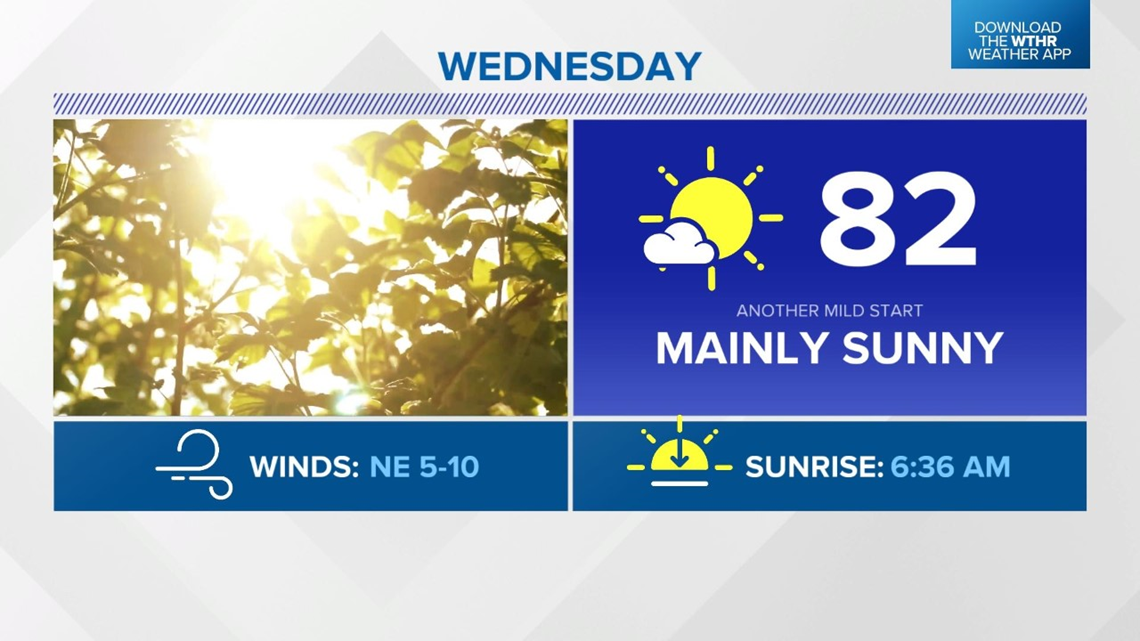 Here is the forecast for the Indiana State Fair on Wednesday.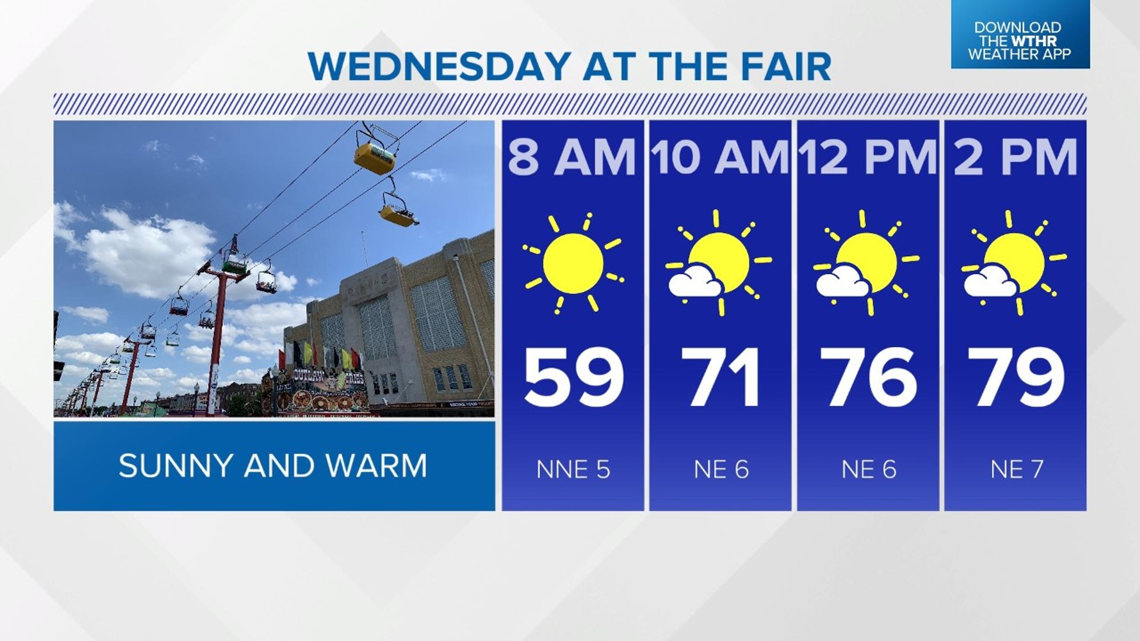 Thursday will also be mainly sunny and a bit warmer, with highs in the middle 80s.
Higher heat and humidity return for Friday and the weekend. Forecast highs are in the middle 80s on Friday and the upper 80s on Saturday. 90 degree heat is back for Sunday and early next week.
There will be a slight daily storm chance starting Friday and lasting through the weekend into early next week. These will be the typical summertime pop-up afternoon/evening storms.