INDIANAPOLIS — The warm air is here and it will last one more day. Under mainly clear skies, temperatures overnight will fall into the middle 30s.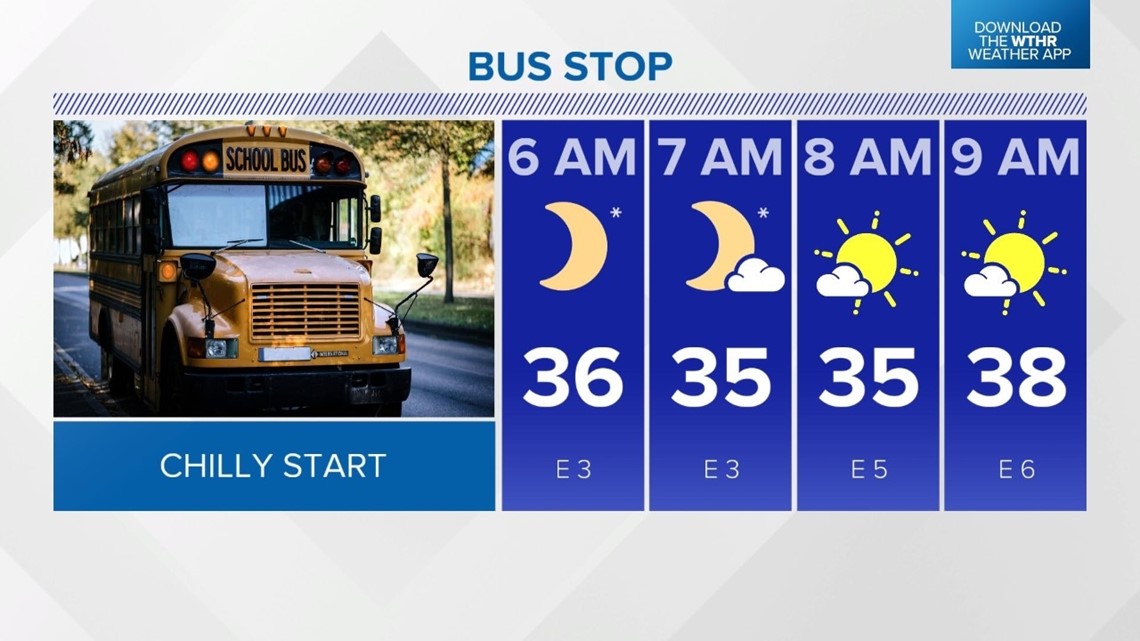 There is sunshine in the Friday forecast with highs in the range of 55 to 60 degrees.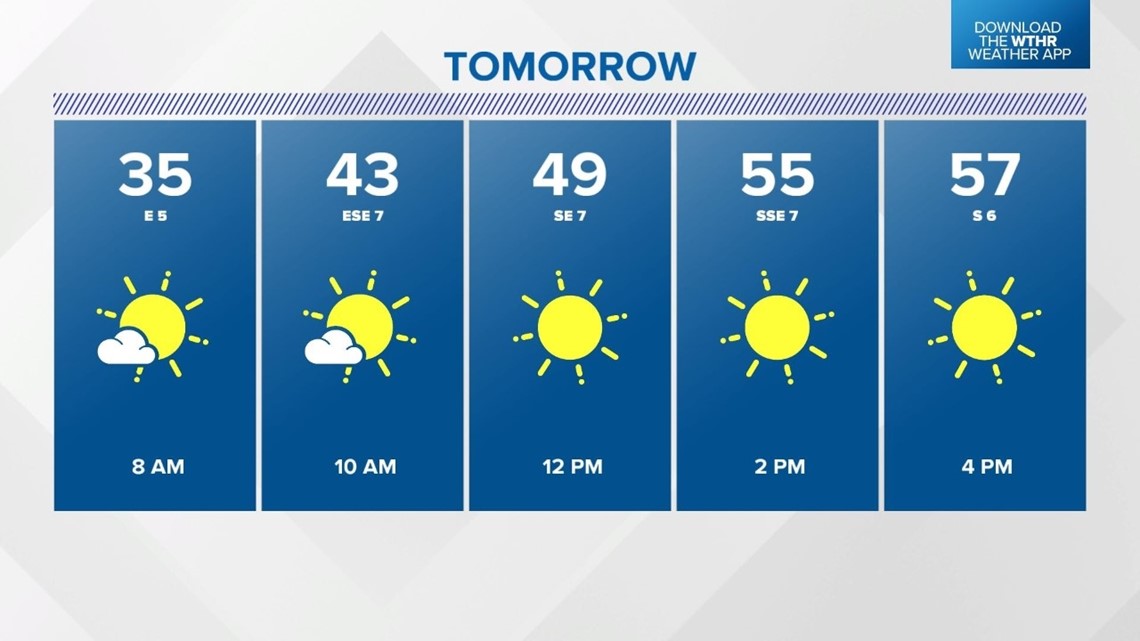 Sunshine continues for Saturday but it will be a cooler day with temperatures falling back into the middle 40s.
Saturday will be your dry day this weekend. Rain chances return on Sunday. It will be a breezy day with the steady rain falling later and highs in the upper 50s.
Colder air and flurries are back on Monday. Forecast highs are only in the middle and upper 30s Monday through Wednesday. A few flurries are possible on Monday with another rain/snow chance on Wednesday.