INDIANAPOLIS — Low clouds and fog are the main weather issue Wednesday evening. There is drier air moving in overnight and skies will start to clear. Check with Chuck in the morning on Sunrise starting at 4am for updates on any low visibilities.
Warmer air is on the way, with highs in the upper 50s and lower 60s Thursday and Friday. Expect mainly sunny skies both days. Thursday will be breezy too with winds WSW 10-15mph.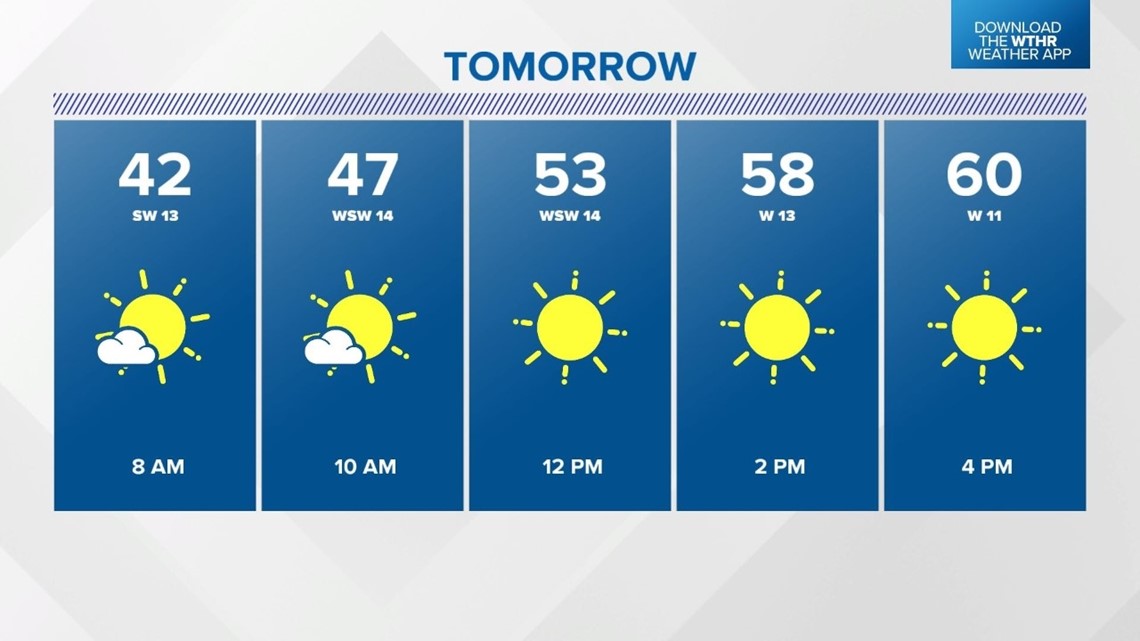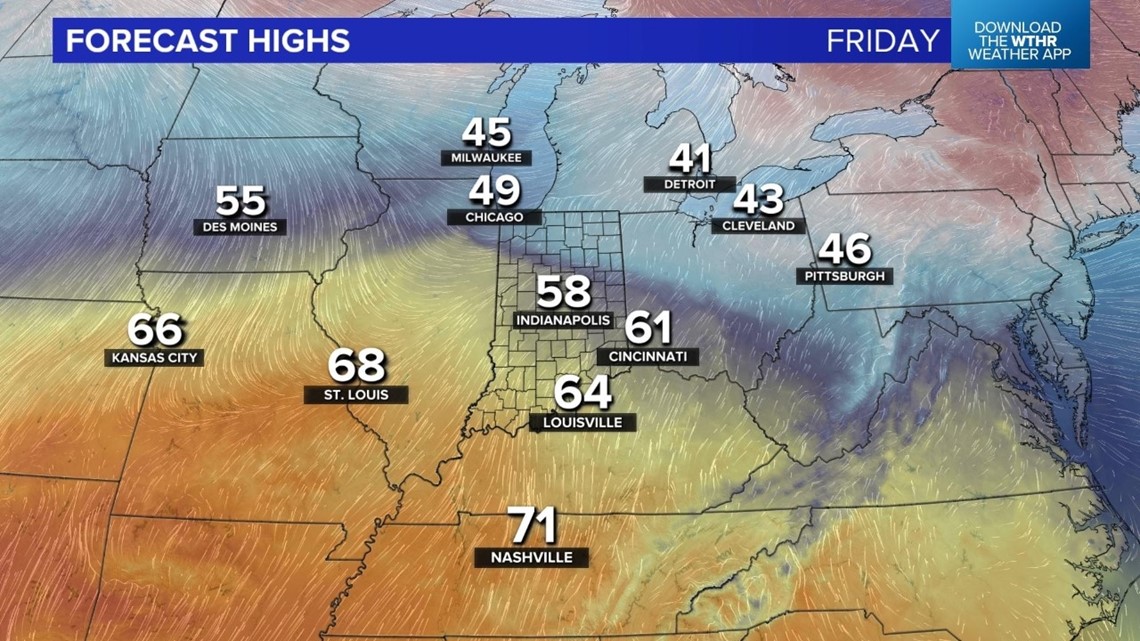 Take advantage of the warm and dry time over the next couple of days because colder changes and rain chances return for the weekend.
Saturday will be colder, with temperatures falling back into the 40s.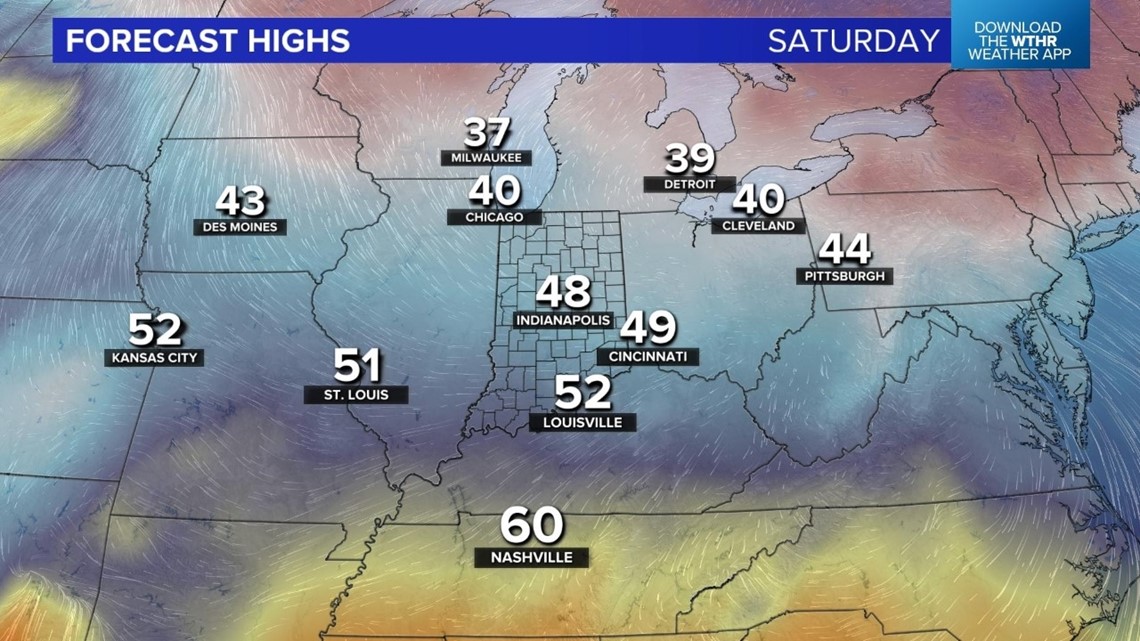 Saturday will be your dry day this weekend. Rain chances are back Sunday with highs in the lower 50s.
We start next week colder with highs in the upper 30s and lower 40s Monday through Wednesday. Rain and snow showers are possible on Tuesday.