INDIANAPOLIS — Rain showers will continue through the morning hours and begin to taper off after lunchtime with clouds decreasing during the second half of the day. Rainfall totals with this system have been rather unimpressive. With the rain being so light, most spots have picked up less than 0.10".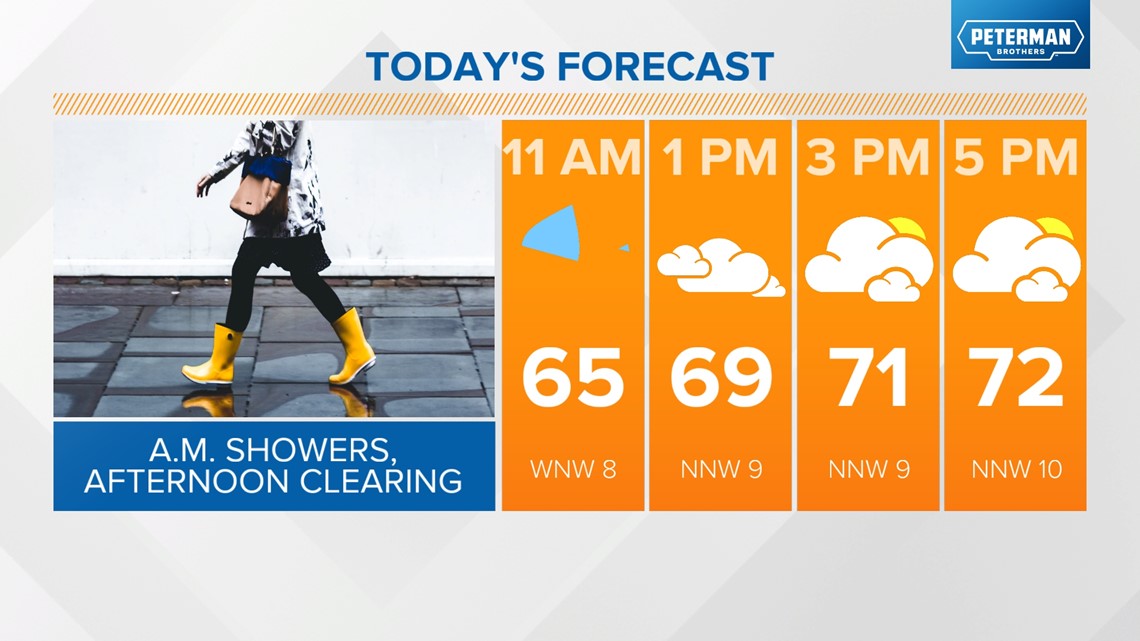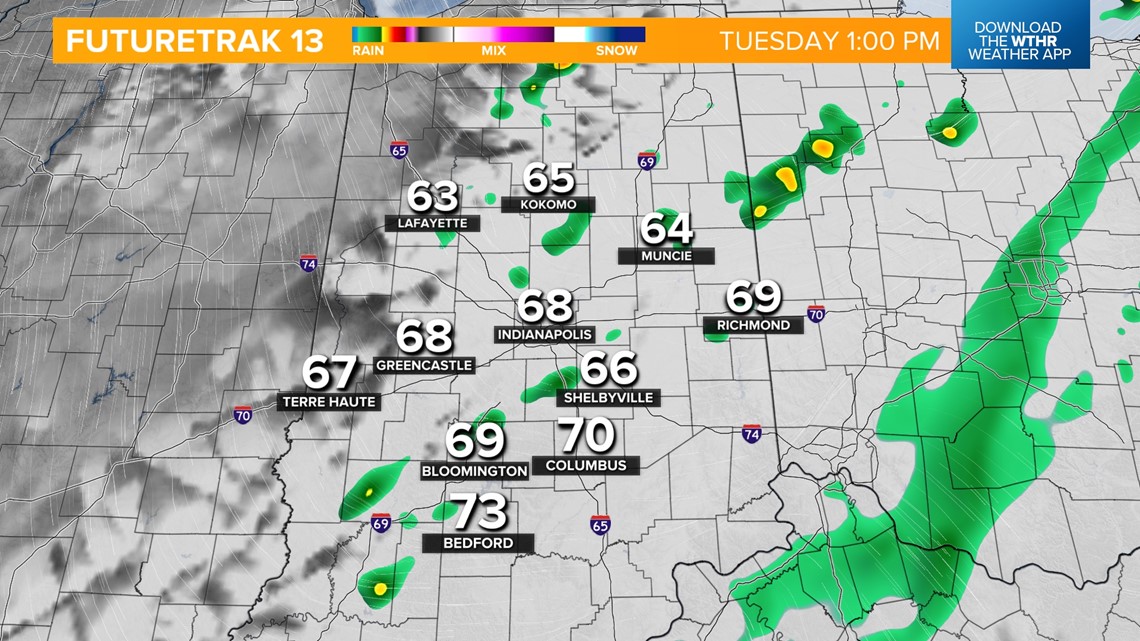 This system will drop high temperatures into the low 70s and continue to usher in cooler air on the back side of the frontal system.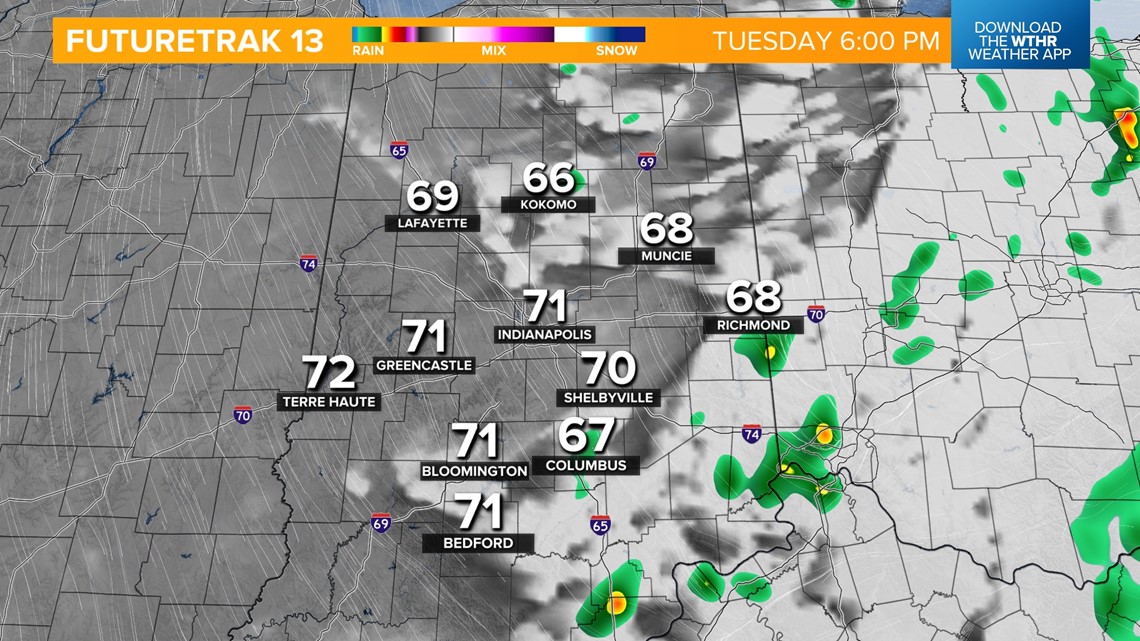 A combination of a clear sky overnight with much cooler air moving over a warm surface could bring areas of fog through Wednesday morning. Lows drop into the low 50s around the metro and into the upper 40s in more rural locations.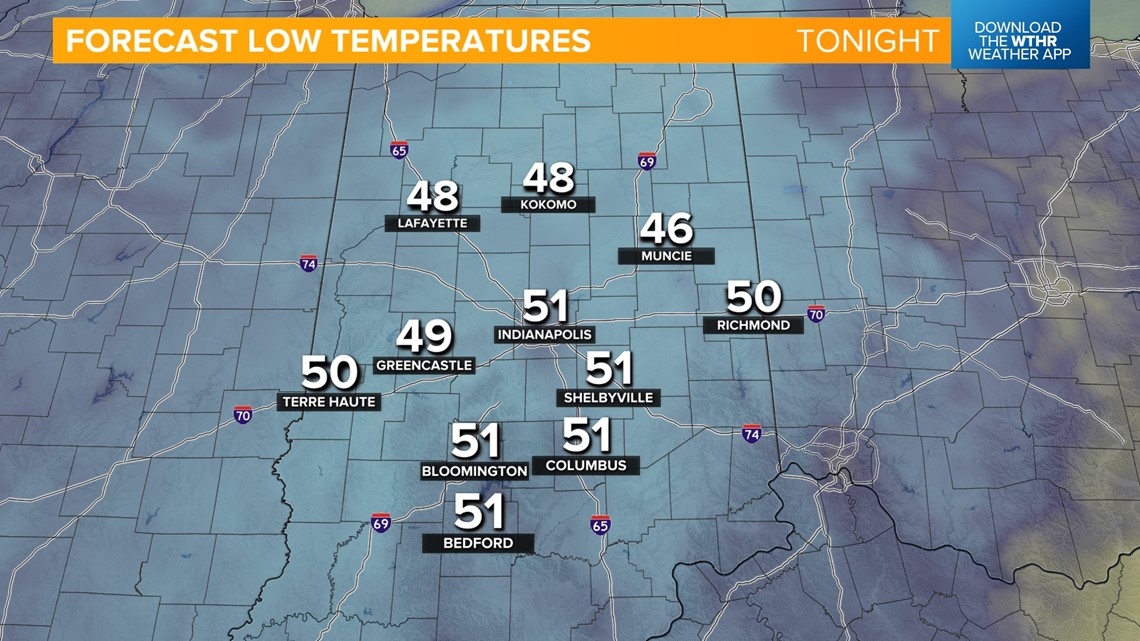 Look for a mix of sun and clouds on Wednesday with noticeably cooler temperatures in the upper low 70s.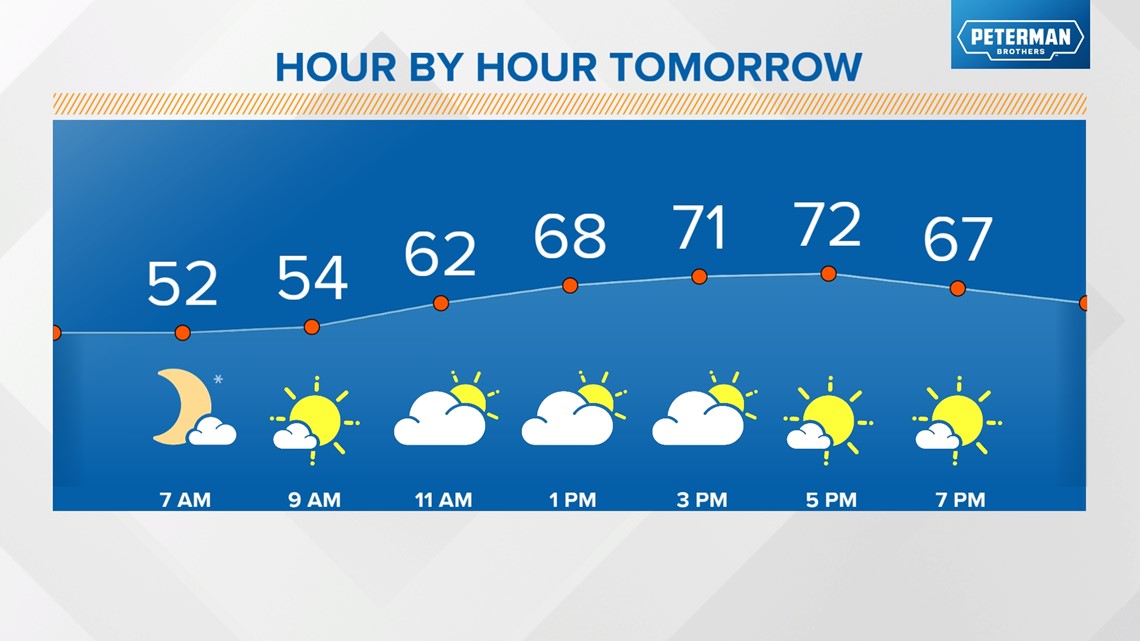 We've got a couple of cooler mornings to wrap up the work week with overnight lows in the upper 40s and low 50s. The pattern will be quiet though, with plenty of sunshine through the rest of the week as well. While high temperatures remain below average, we'll see a gradual warming trend with highs topping out in the mid-70s Thursday and into the upper 70s Friday and Saturday.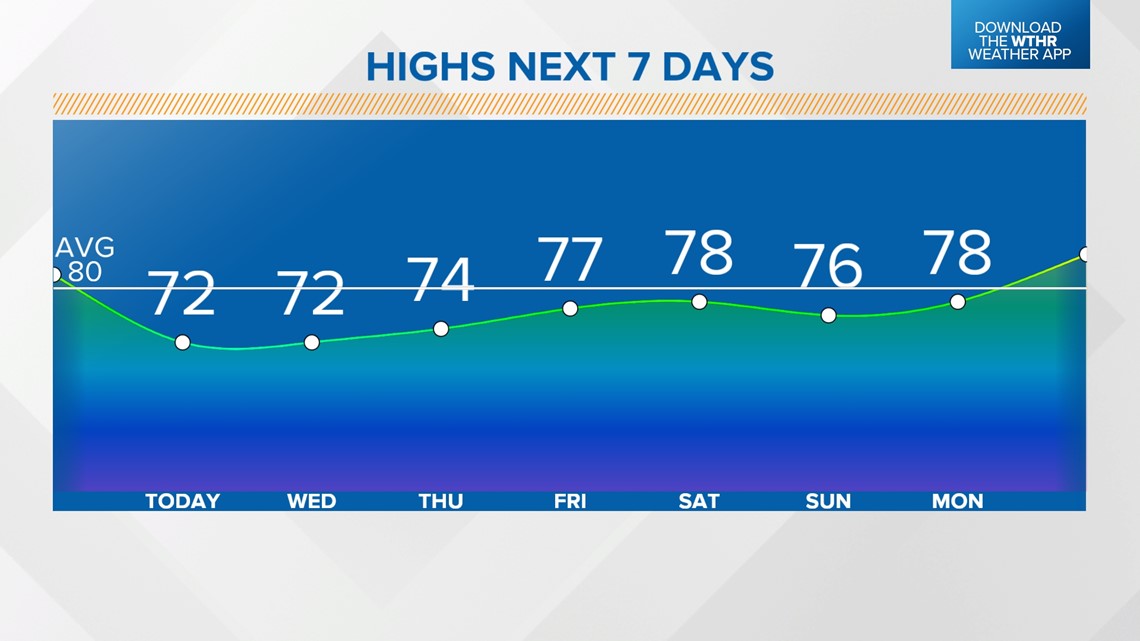 With the exception of a stray shower chance mainly north on Sunday, the pattern remains mainly dry through early next week.