INDIANAPOLIS — The Live Doppler 13 Weather Team is tracking our first chance of accumulating snow this winter. The steadiest snow will fall from about 3am to 1pm Sunday. The highest snow totals will be across the northern half of the state where there is a winter weather advisory in effect. The advisory area runs from Lafayette to Anderson and Muncie north. Stay weather aware and be prepared for snow covered and slick roads early Sunday.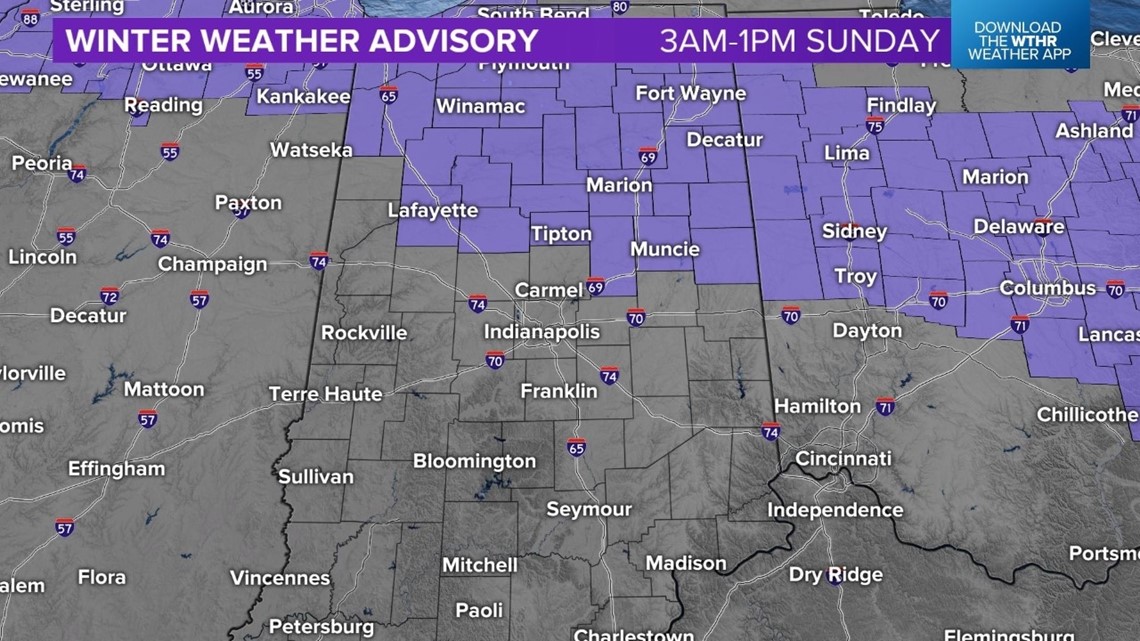 It will be dry for our Saturday night, with snow arriving after midnight. In the advisory area, the snowfall potential is 2-3 inches. Along I-70 the snowfall potential is 1-2 inches. It will be less than an inch for Bloomington and Columbus south. The steady snow will end by early afternoon.

Here is the timeline with FutureTrak13.



Another fast moving weather system arrives early Monday and the drive to work and school could be tricky for the northern half of the state. The temperature forecast will be tricky too on Monday with highs in the lower 30s north and the lower 40s south.