It was another warm and muggy day for central Indiana. It will be a warm weekend, but it won't be quite as muggy. You will really feel the refreshing change Saturday evening into Sunday. The refreshing change comes with a drop in the muggy meter.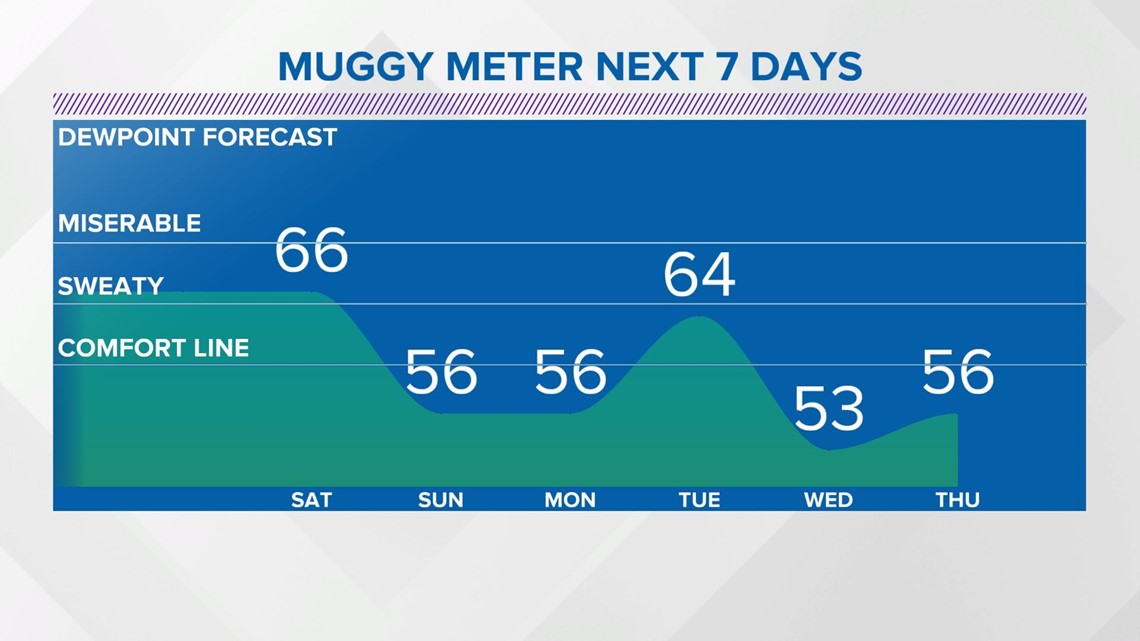 It will be a sunny Saturday, with highs in the middle and upper 80s.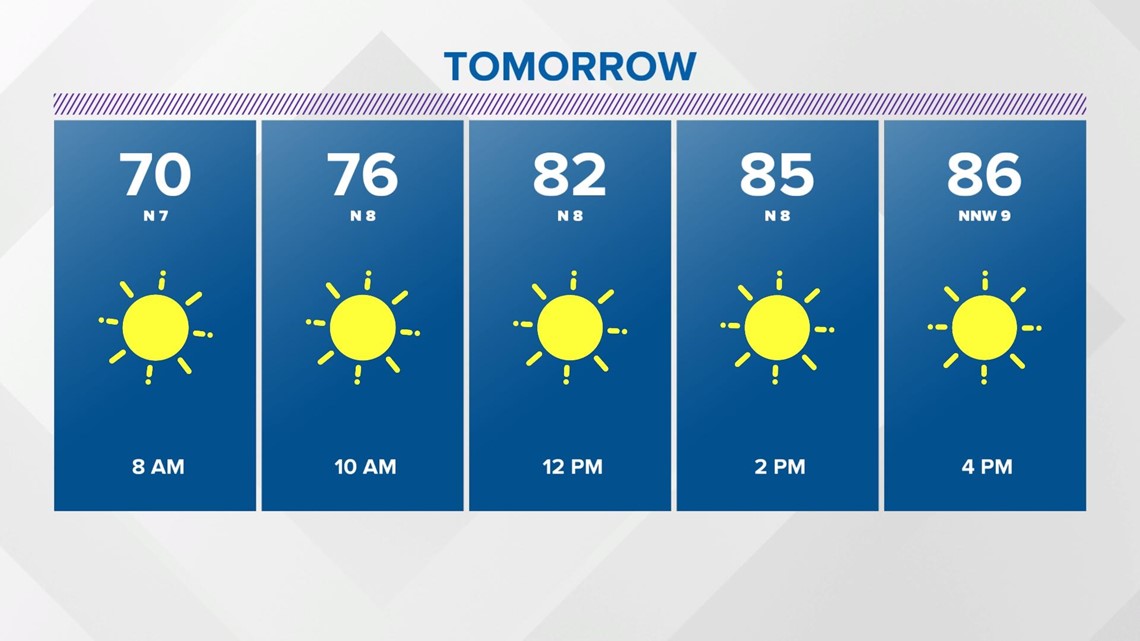 Highs drop back into the lower 80s on Sunday, with sunny skies.
Humidity won't be too high on Monday either, but with sunshine temperatures warm back into the middle 80s. The hottest day in the 7 day forecast is on Tuesday. It will be hot and humid and in the lower 90s.
Our weekend will be quiet, but it will be a different story for the Gulf Coast. Cristobal is forecast to strengthen back into a tropical storm before making landfall between Houston and New Orleans on Sunday. What's left of that tropical system will move our way next week. We are forecasting rain and storm chances late Tuesday into Wednesday next week.