INDIANAPOLIS — What an absolutely spectacular Carb Day this year. Sunshine, comfortable breeze, and pleasant highs in the upper 70s. Just what the doctor ordered.
Our Weather Perfection continues mostly over the next 24 hours with a comfortable evening ahead and pleasantly cool lows in the upper 40s to near 50.
Expect plenty of sunshine for Saturday and the perfect backdrop for the AES 500 Festival Parade in downtown Indianapolis. You'll need plenty of sunscreen if you're lining the streets for the parade Saturday.
Temperatures will be comfortably mild with a nice breeze from the east-northeast. That wind flow will be key to what's to come for the Sunday during the 107th running of the Indy 500.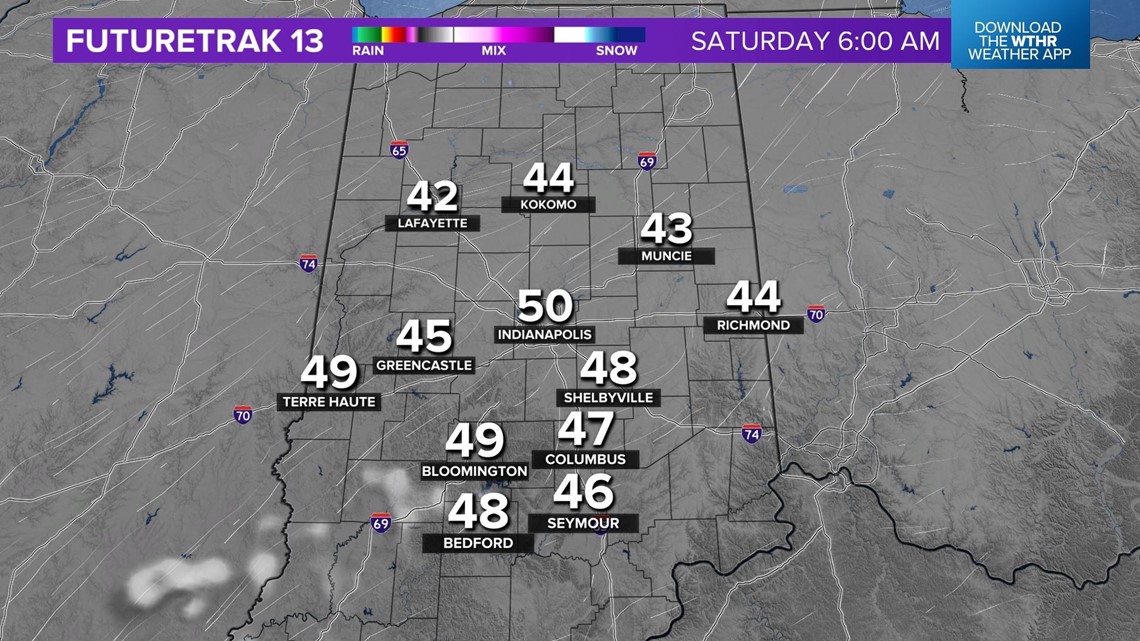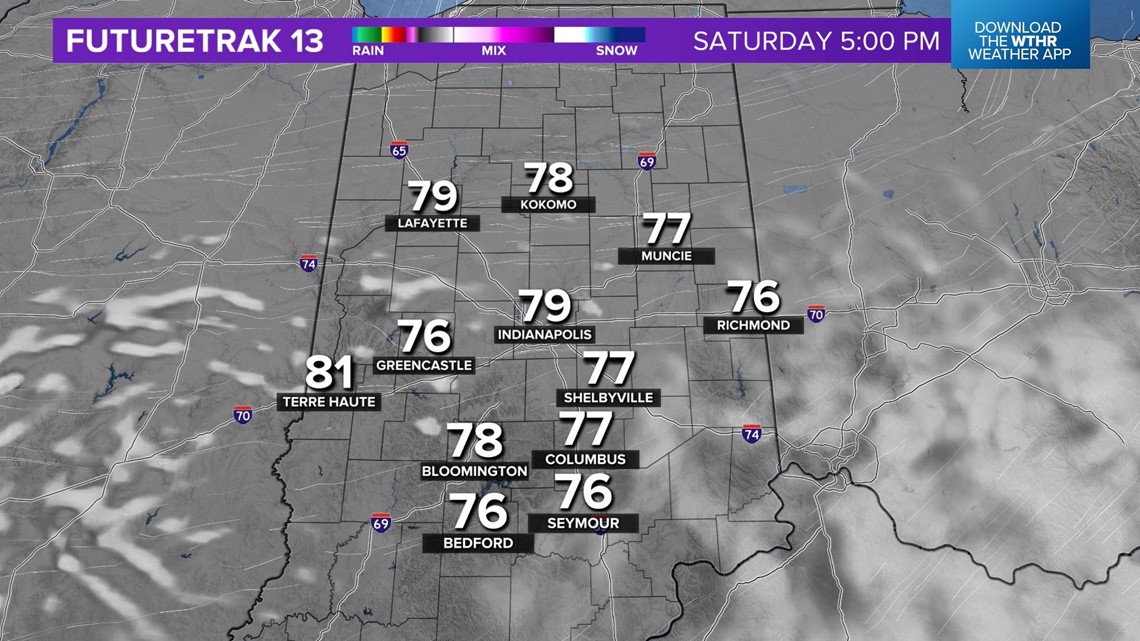 As we've discussed all week long, a low pressure system has emerged near the South Carolina coast. It will "retrograde" toward the Ohio Valley over the weekend. The associated Atlantic Ocean moisture with this system wrapping around the low pressure center spins into the state late Saturday into Sunday.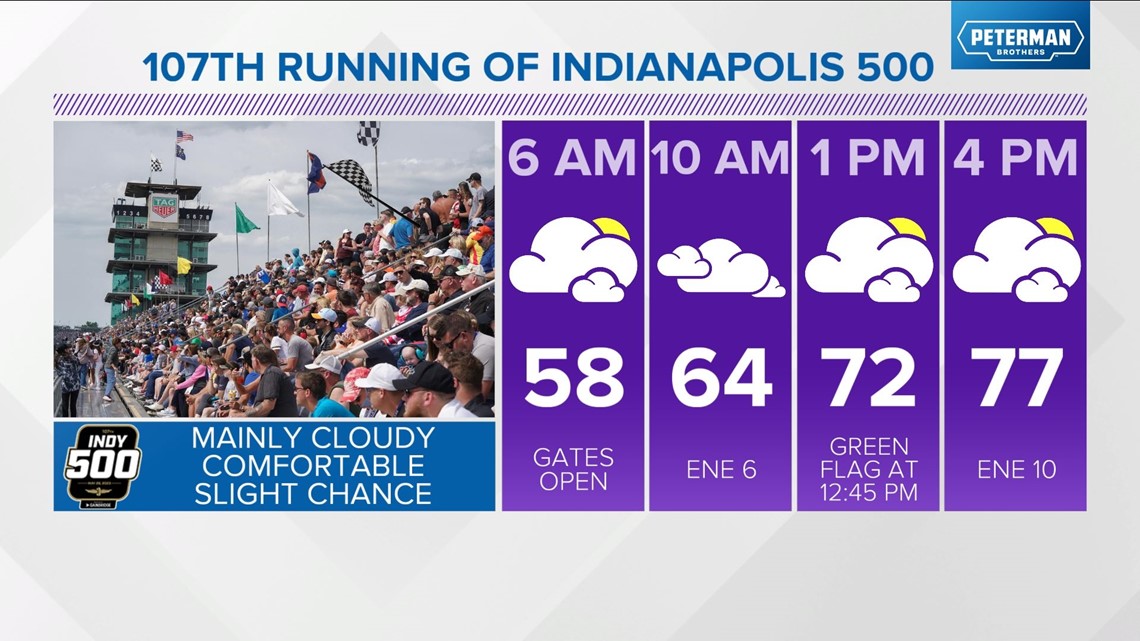 The majority of this moisture will be an increasing mid to high level cloud deck. Undercutting this cloud layer will be a steady northeasterly wind, which typically is a precipitation-eater locally. That's expected to be the case for Sunday too.
It will certainly be cloudier during the race compared to Carb Day and Saturday.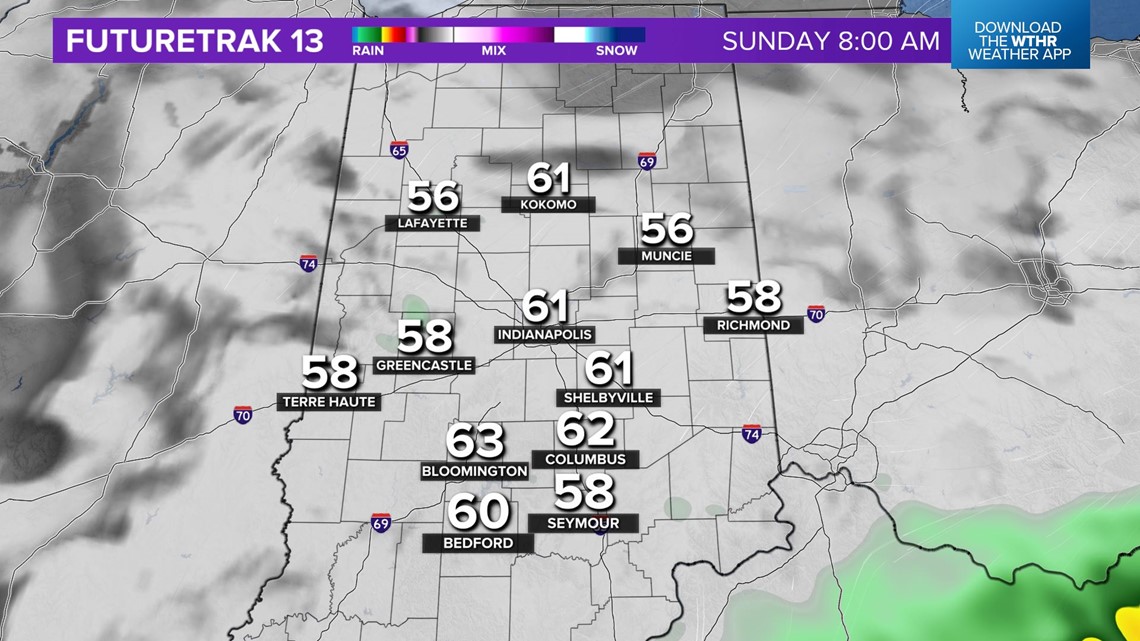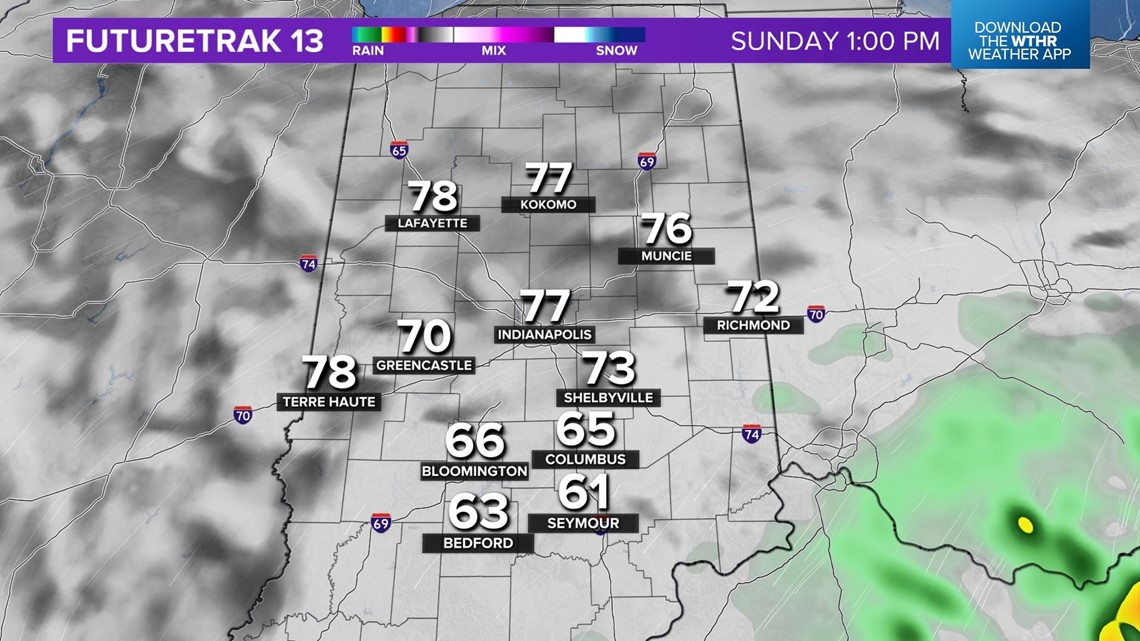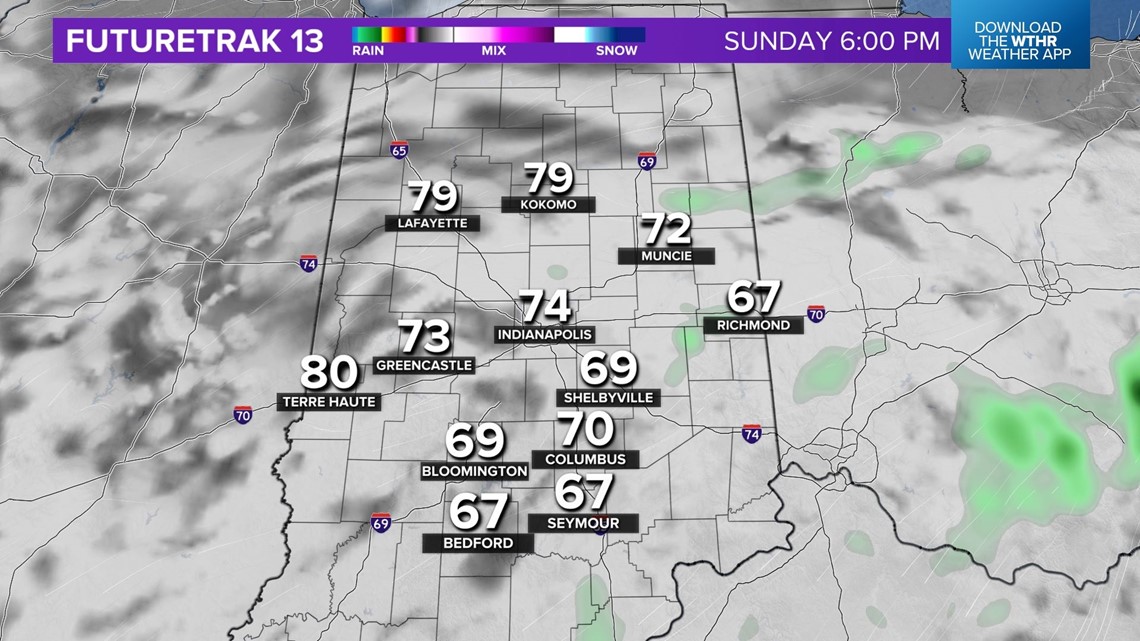 Though there will be plenty of clouds there will only be a slight chance of isolated sprinkles and/or isolated showers. Most places won't have a drop of rain, but cloud cover will be thicker east-southeast of Indy where temperatures will be "cooler" in the upper 60s.
There should be enough peeks of sun to allow temperatures to climb into the mid/upper 70s around Indy.
We'll continue to monitor trends of this system, but for now we're expecting mainly dry weather Sunday.
The focus next week quickly shifts to increasing heat with highs in the mid-80s on Memorial Day to near 90° into next weekend.