INDIANAPOLIS — Air quality will be an issue again on Friday, as an area of thicker smoke arrives. Take steps to keep your family safe.
Here are a few safety tips: stay inside, keep outside activities short, keep hydrated and don't make it worse by mowing the lawn or burning.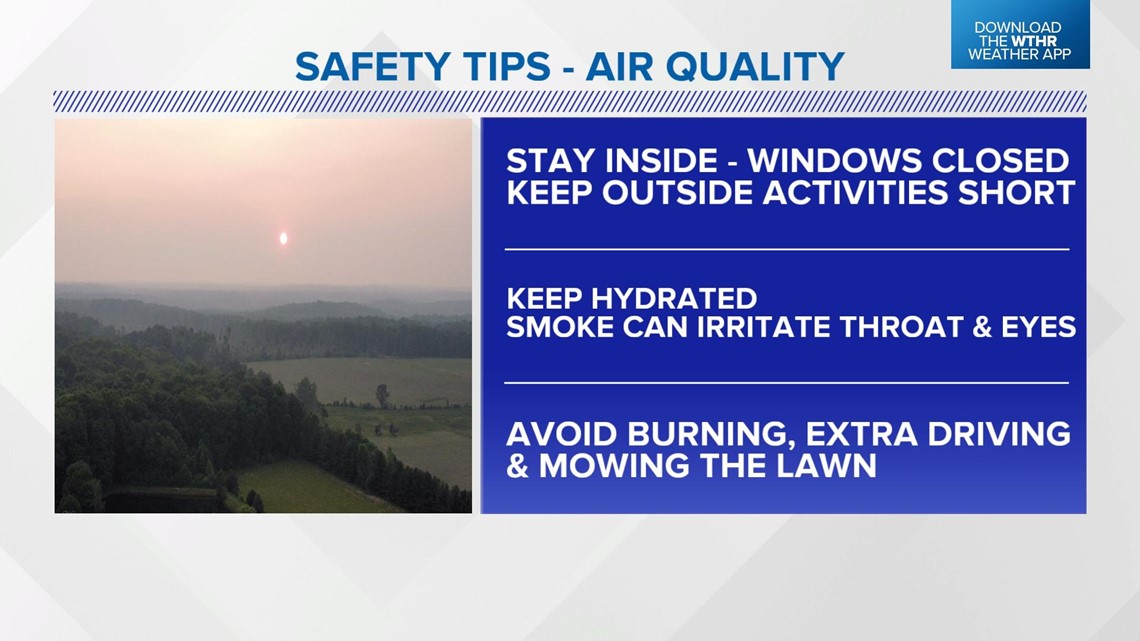 Hazy sunshine is in the Friday forecast with highs near 80 degrees.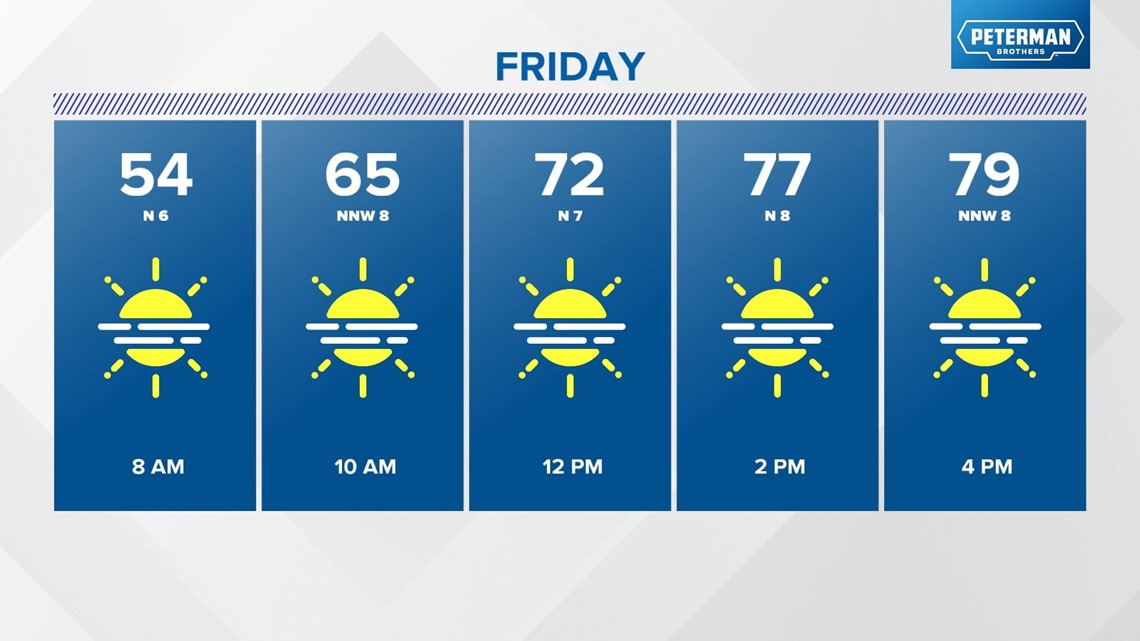 It will be a warm Saturday with highs in the middle 80s.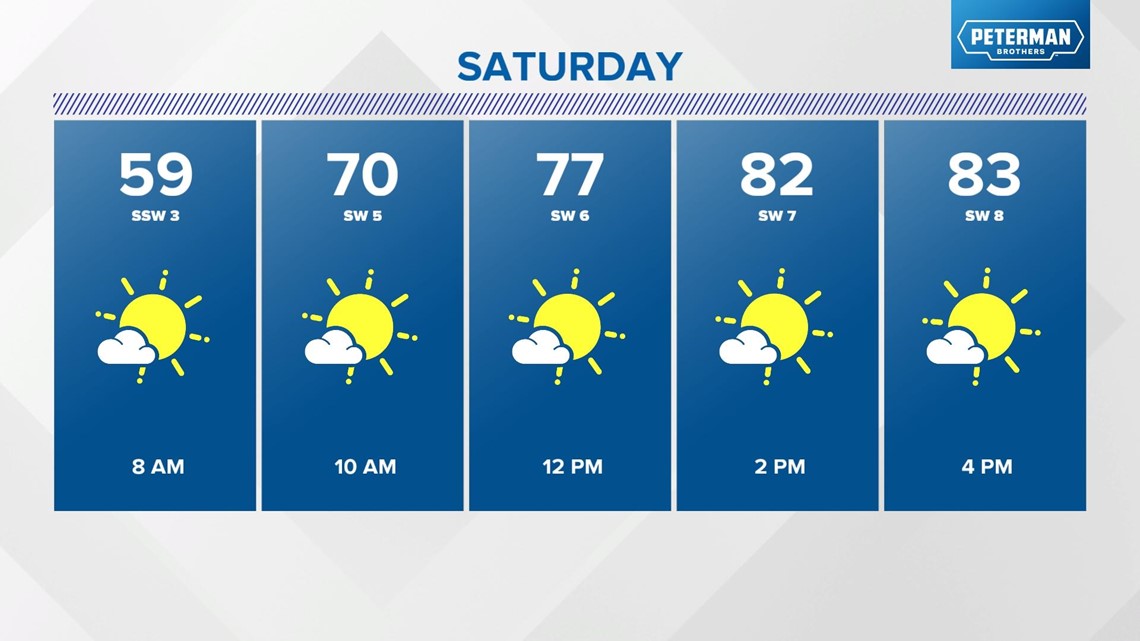 Our next rain chance is on Sunday. Scattered showers and storms are expected later Sunday into early Monday. Stay tuned for updates on timing and how much rain.