INDIANAPOLIS — A noticeably more humid Muggy Meter in central Indiana as dewpoints climbed into the 60s - above the line of discomfort. We've certainly had much more muggy air masses, but compared to last week and the pleasant air on race weekend it makes this uptick stick out more.
The added low-level moisture, combined with upper-air energy, sparked hit-and-miss downpours and thunderstorms.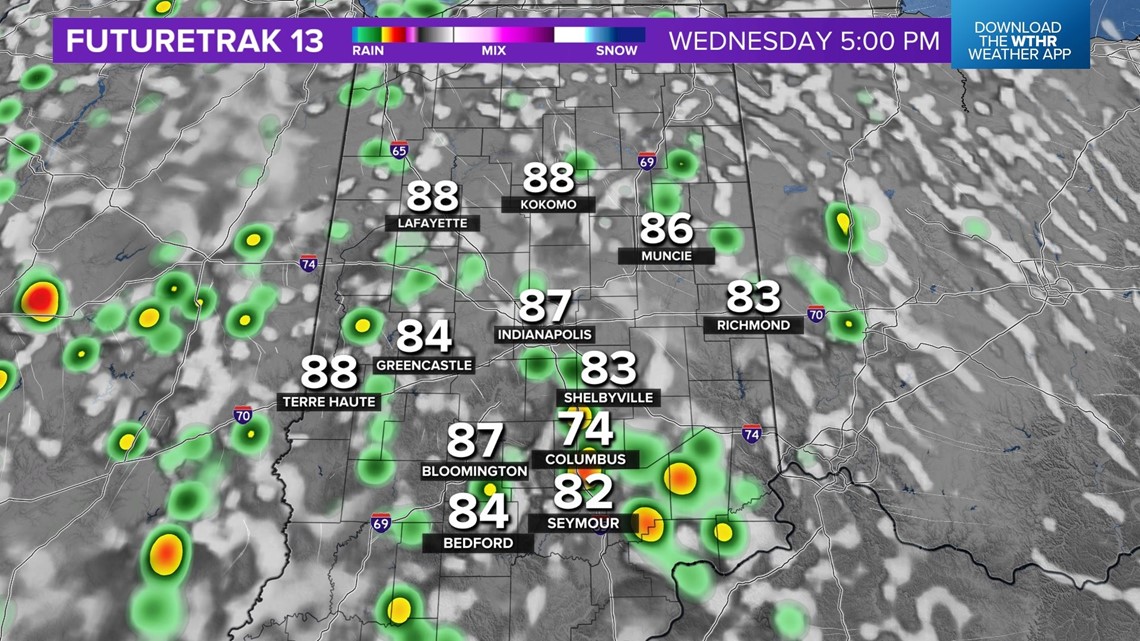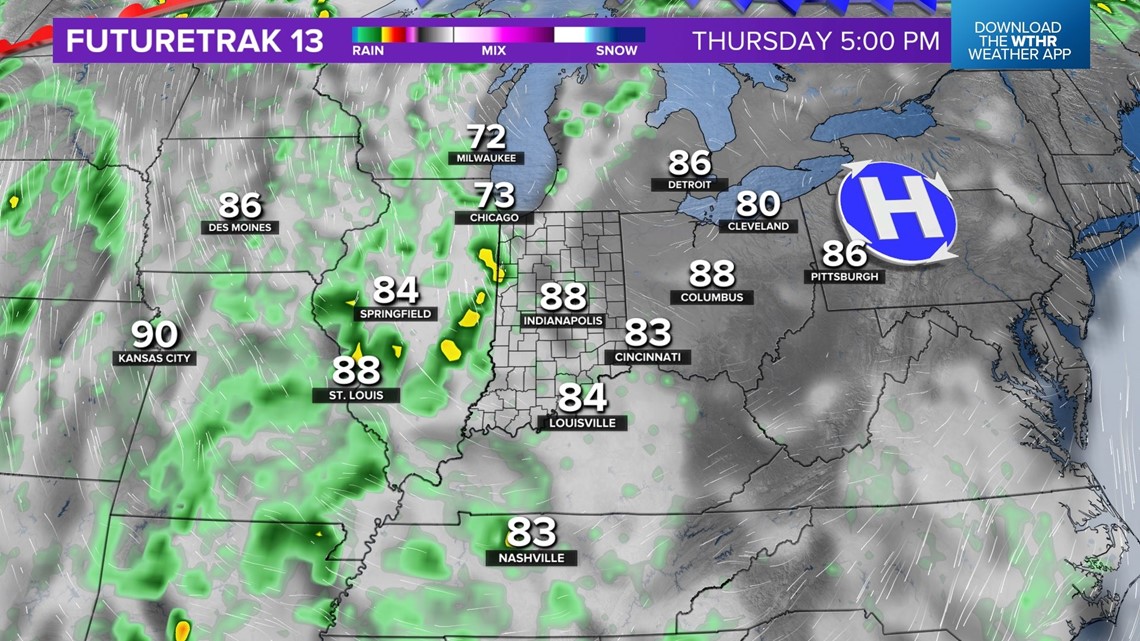 The greatest coverage remained south of I-70, where there was a convergence axis from around Louisville to Terre Haute.
These cells are heat-driven and will disperse toward sunset just after 9 p.m. Downpours and lightning are main threats with storms the next couple of days.
There will be plenty of dry time and plenty of places that stay dry in this type of pattern. It appears later in the week the flow of an expanding area of high pressure over the northeast will push the muggier air/storm axis to the west of Indiana, courtesy of a predominantly easterly wind.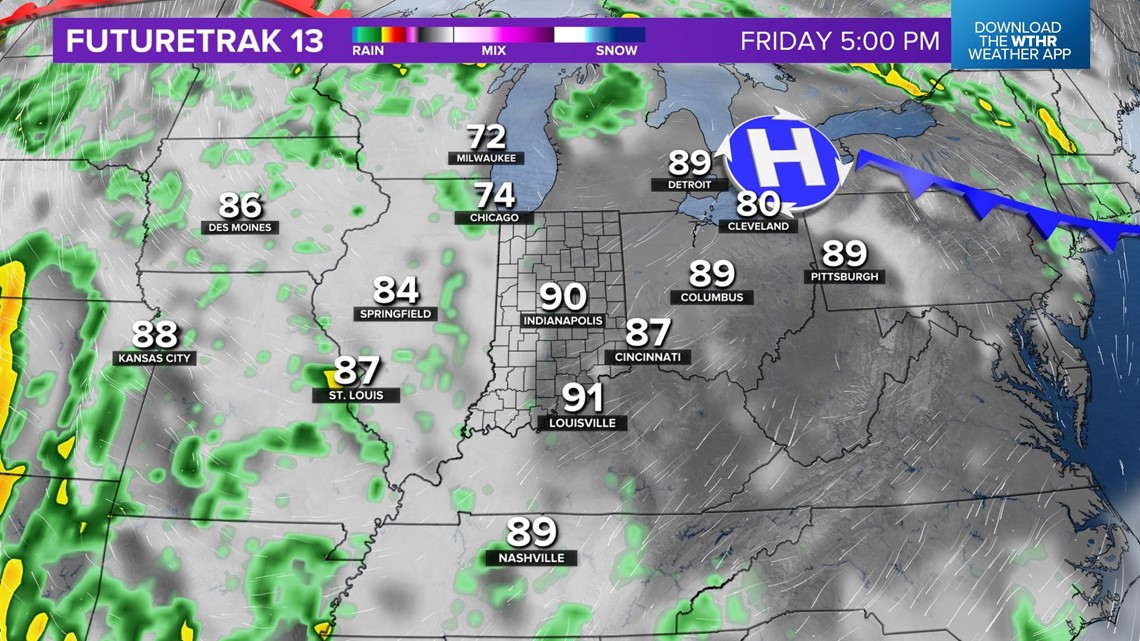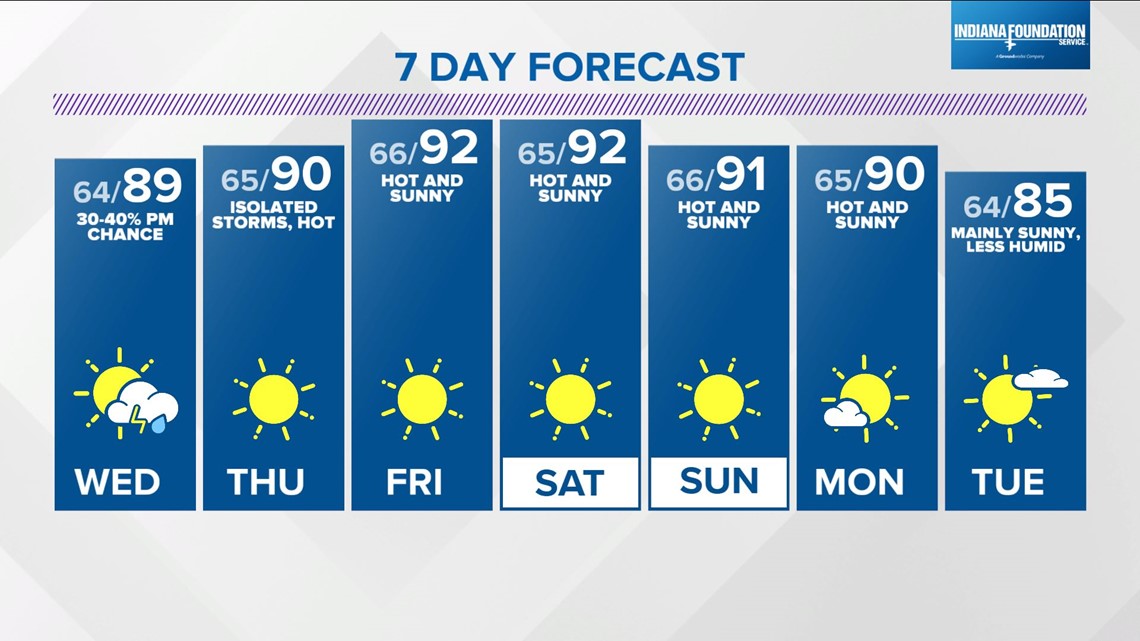 While this brings less humid air, it also brings a greater chance of high temperatures hitting/eclipsing 90° Friday into the weekend. This is due to the drier air heating and cooling more efficiently.
Unseasonably hot air lingers early next week, but long-range guidance gives forecast confidence of a cool change arriving by mid-week. Unfortunately, organized rainfall seems unlikely the next 7-10 days as the rain deficit continues to grow.