INDIANAPOLIS — The winter storm is coming to an end. Snow reports as of noon Tuesday range from 7 inches to 1 foot.
Some of the heaviest snow rates occurred in the late Monday hours, and the snow type was more fluffy in nature, versus the mistier kind from earlier in the evening.
Getting accurate measurements will be a challenge due to significant drifting.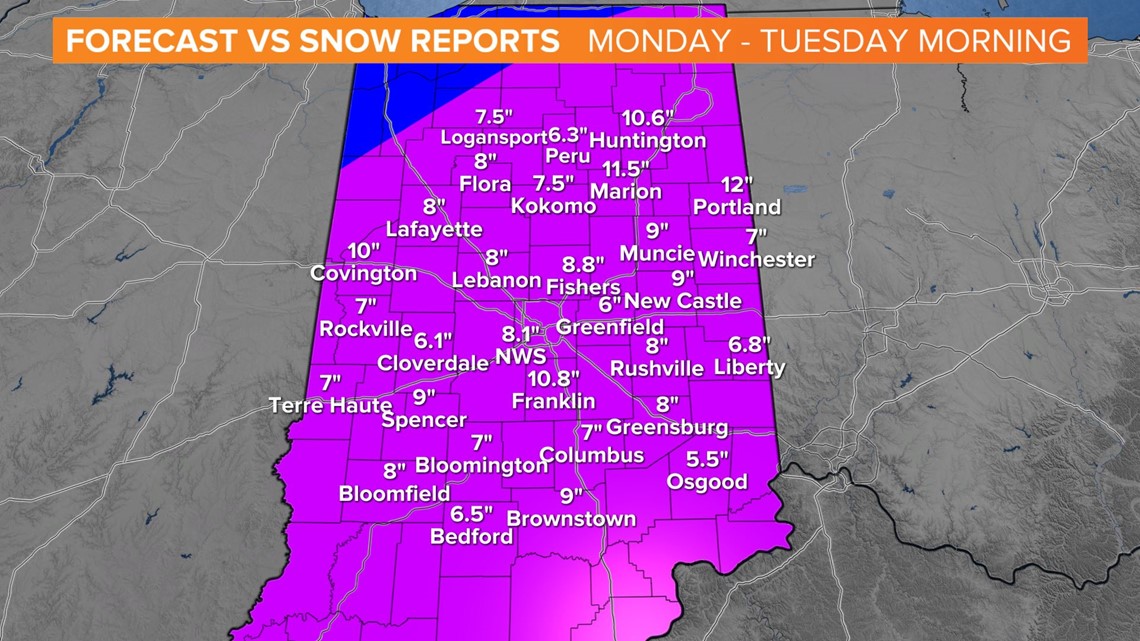 Travel remains very difficult with snow-covered roads, and every county in the state Indiana is under some sort of travel advisory.