The next weather system arrives late tonight. Precipitation should start to fall around midnight and will likely start as a rain and snow mix.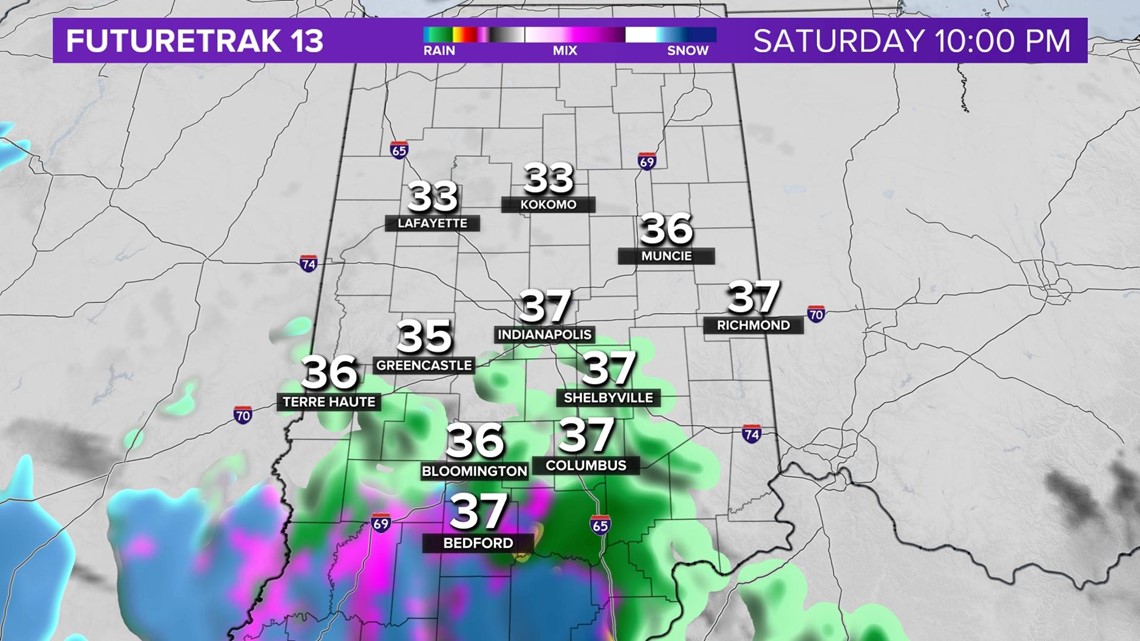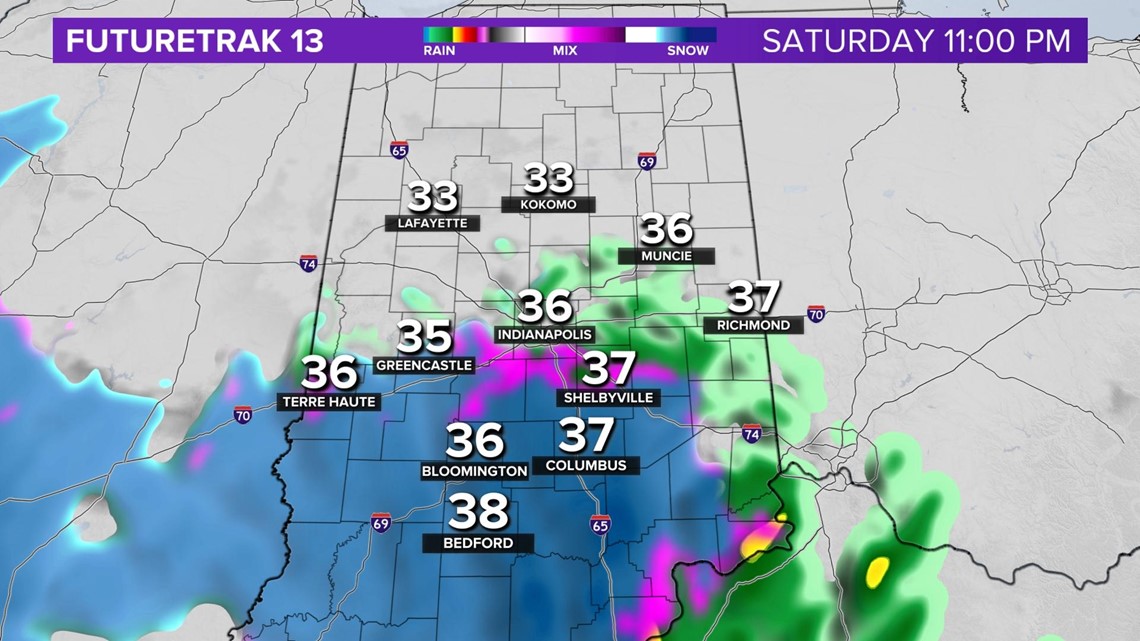 As the column of air cools, precipitation will change over to all snow. The change over should around 2am and snow will fall through about mid morning Sunday.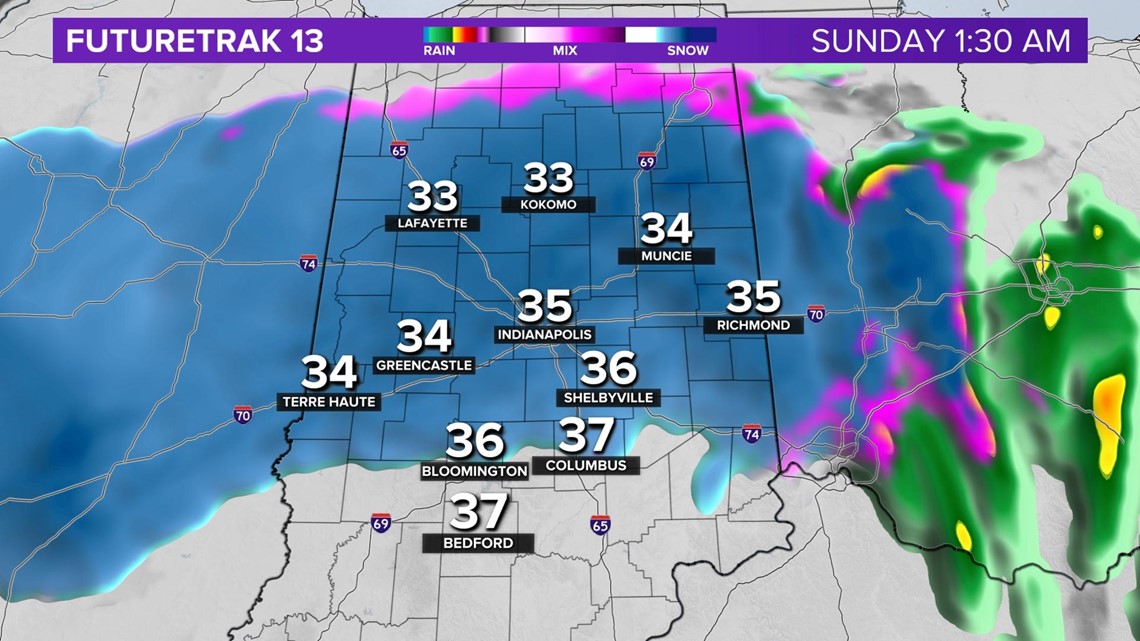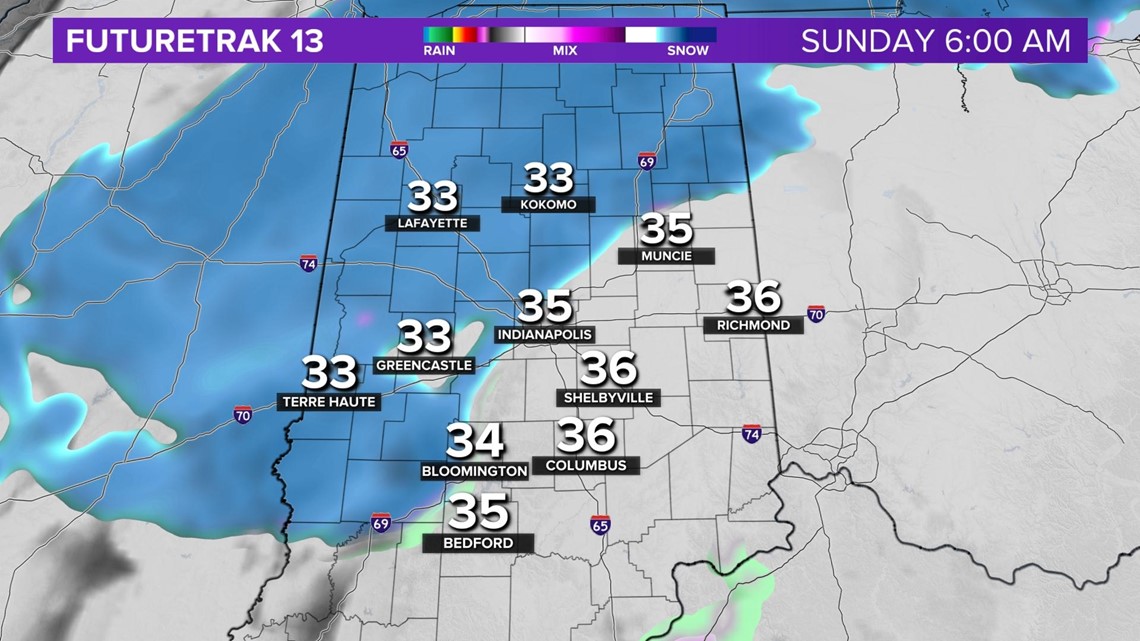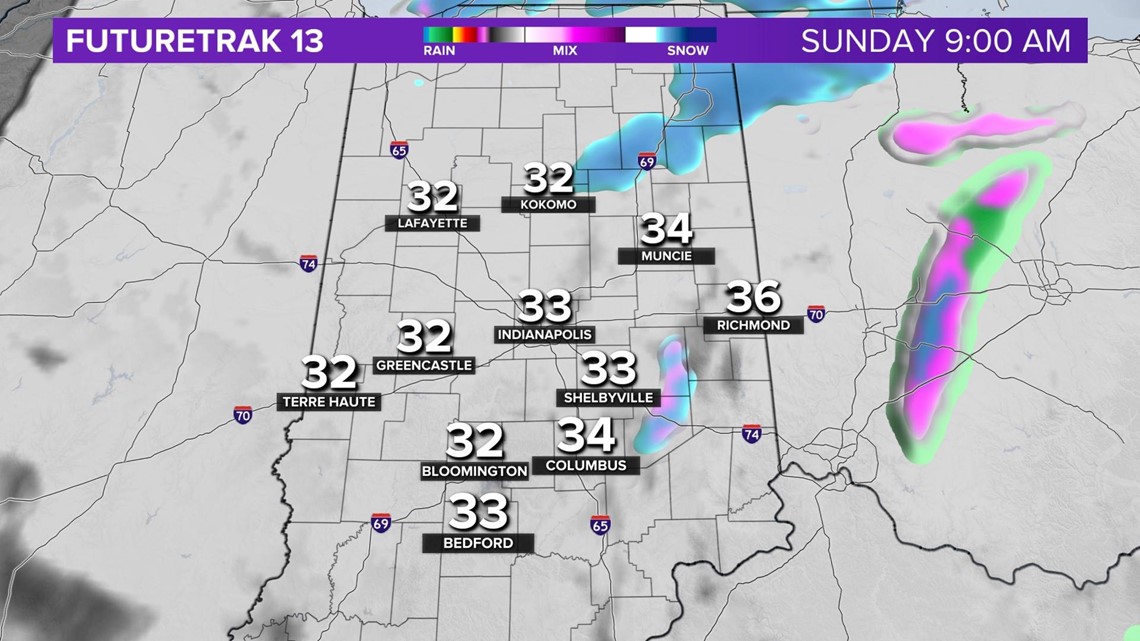 The best chance for accumulation will be along and north of I-70 with accumulations around one to two inches.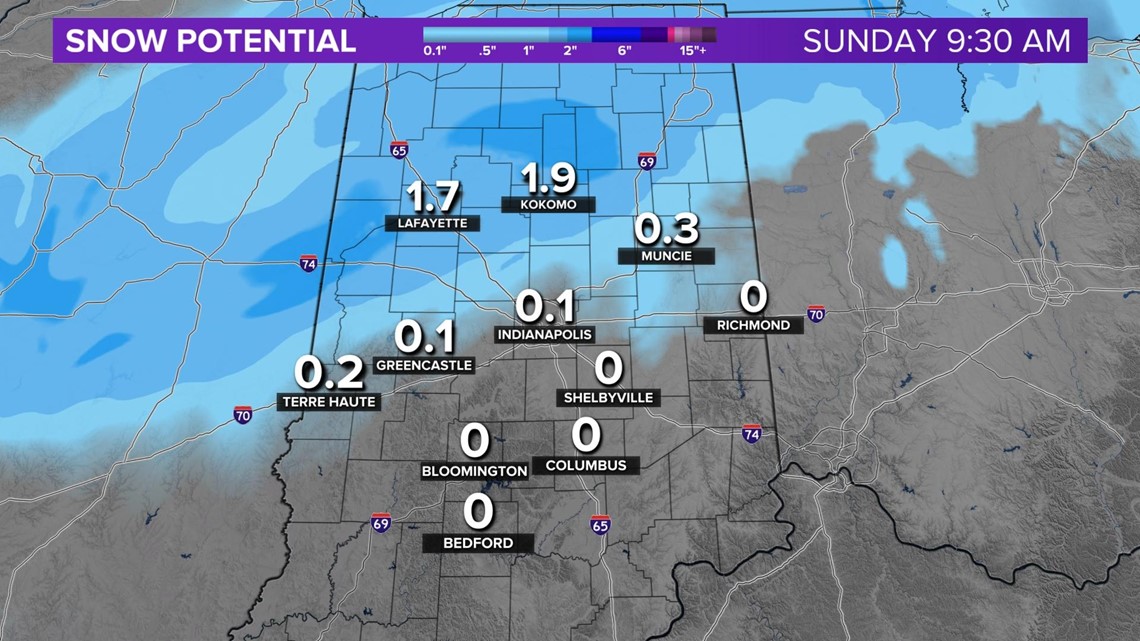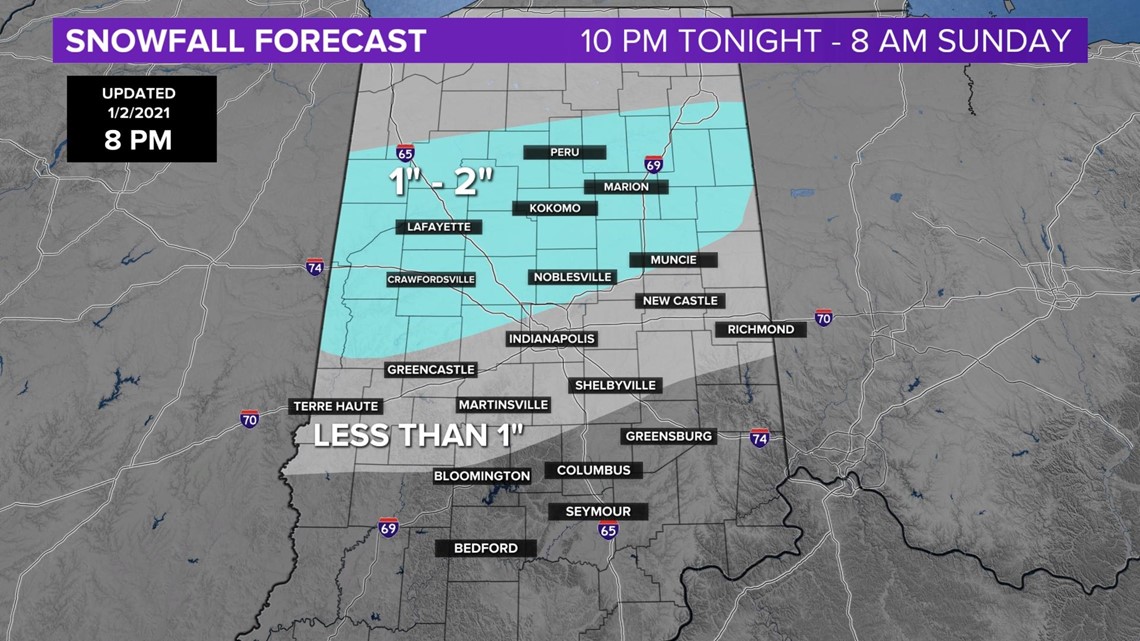 Temperatures will be in the low 30s near the freezing mark.