INDIANAPOLIS — The next winter storm system starts to move in Sunday evening. There will two rounds of snow with the first one arriving late Sunday night into mid morning Monday.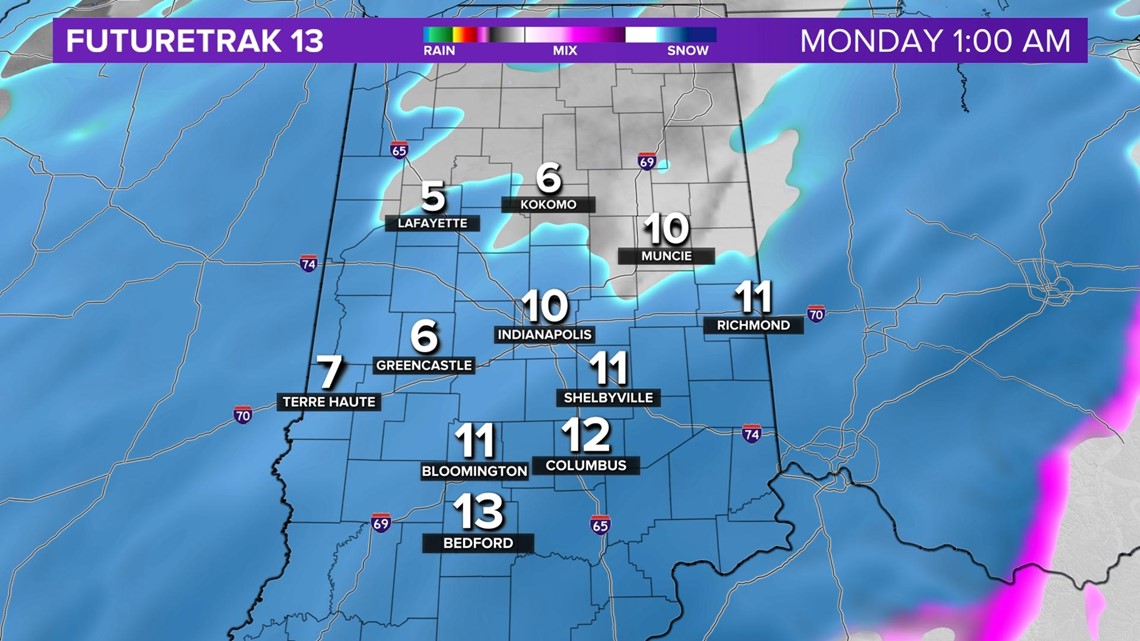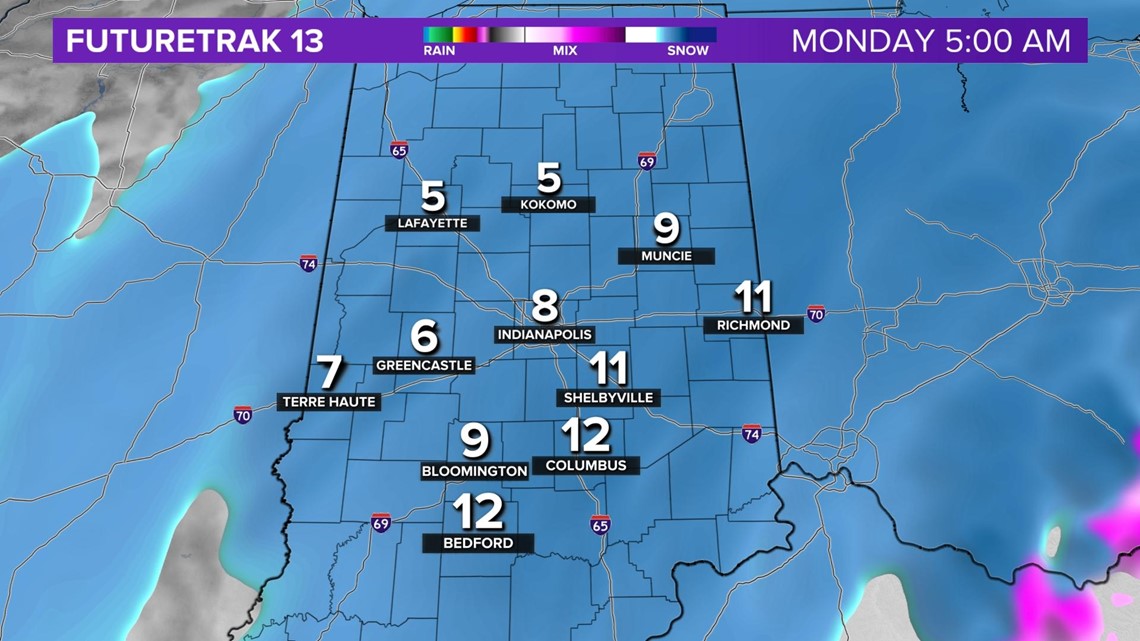 There will be a lull in the snow from about mid morning Monday through mid afternoon Monday.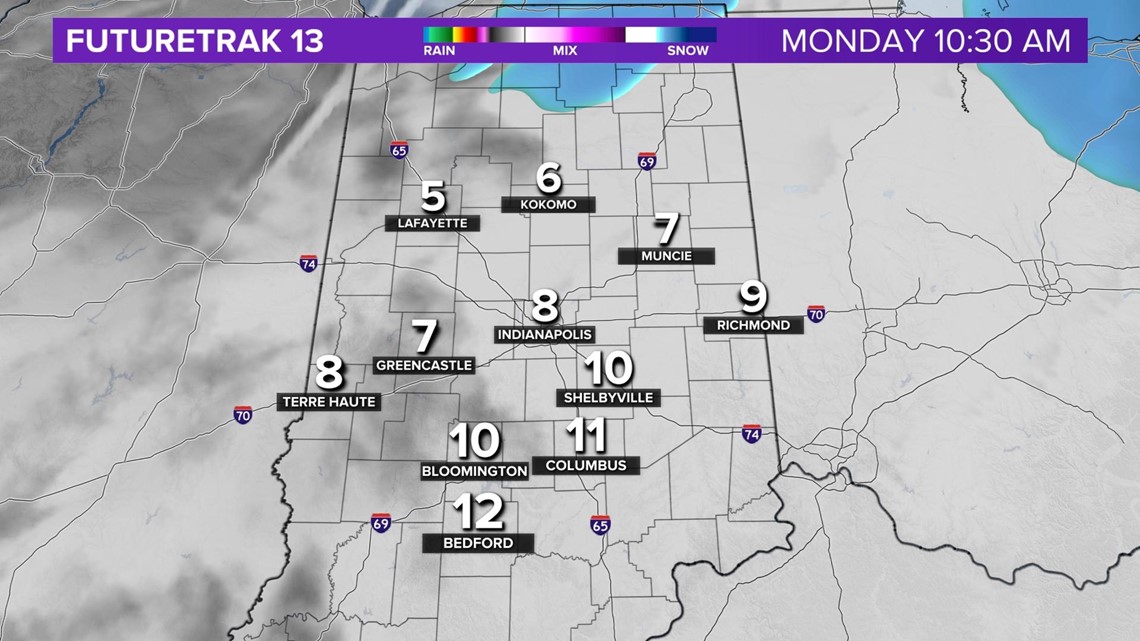 The second round will arrive by late afternoon Monday and continuing into early Tuesday morning.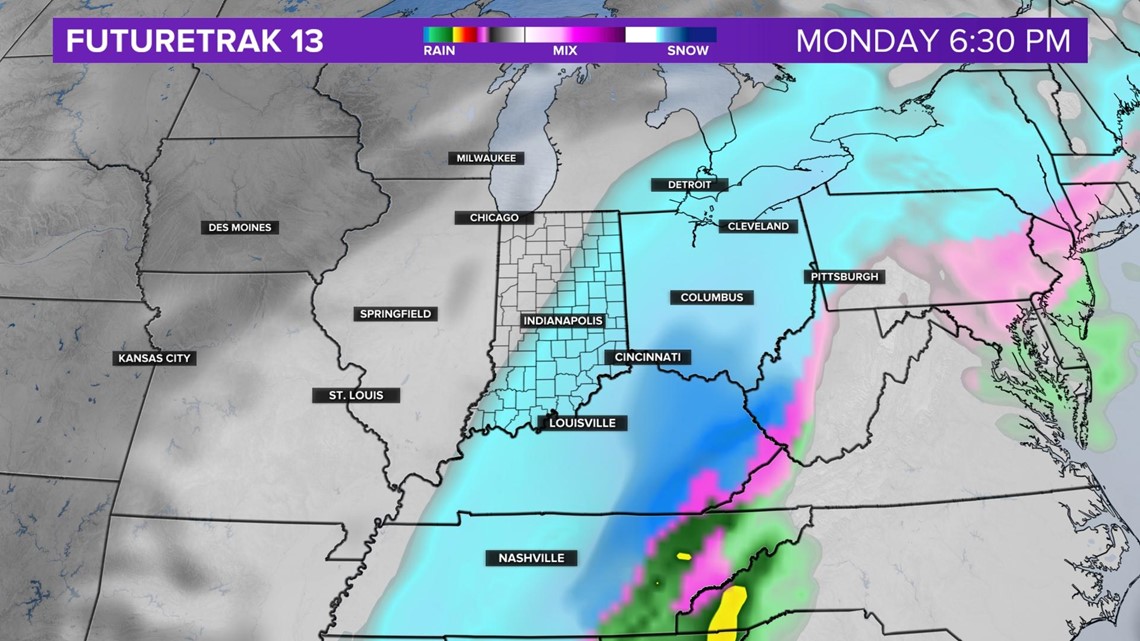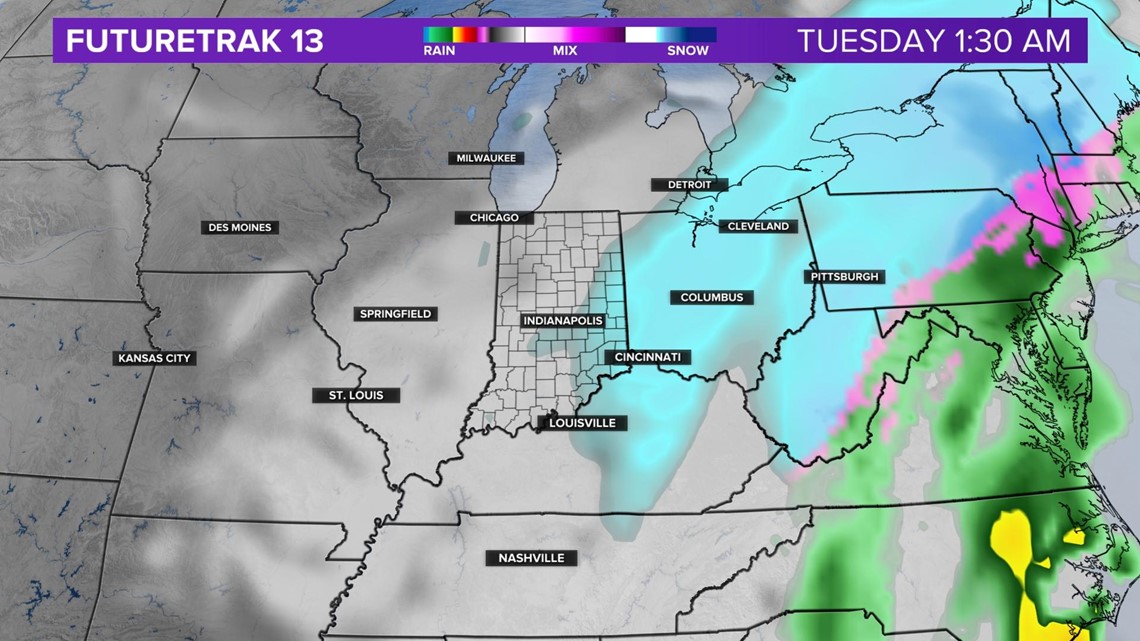 Widespread snow will be likely, with the heaviest snow in southeast central Indiana. There will still be significant impacts, especially for morning and evening commutes. The National Weather Service has issued a Winter Weather Advisory (1am Monday-7am Tuesday) for northeast and north central Indiana, where 3" to 4" of snow looks likely.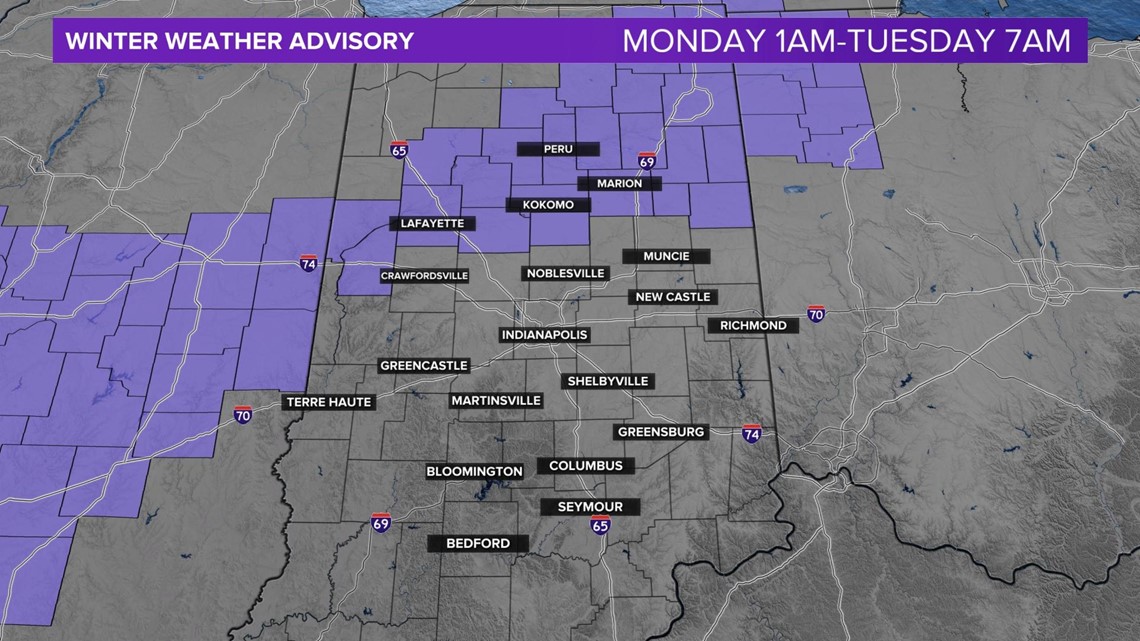 For the rest of central Indiana, a Winter Storm Watch (1am Monday-7am Tuesday) is in effect.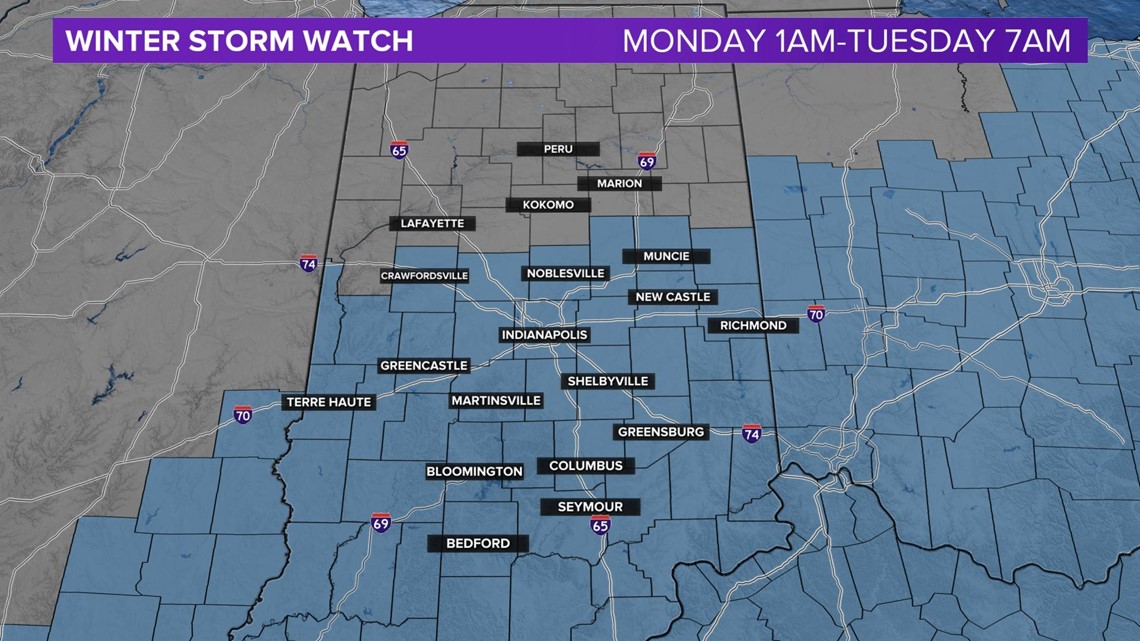 This area will either change to a Warning or an Advisory, depending on what the storm setup looks like closer to the event.
Here is an early look at snowfall totals by Tuesday morning.
Stay tuned and keep checking back for the latest, as this will likely be the biggest snow event so far this season.