A potent storm system that produced tornadoes and widespread damage near Dallas, Texas late last night continues to bring widespread thunderstorms from the upper Midwest all the way to the Gulf Coast.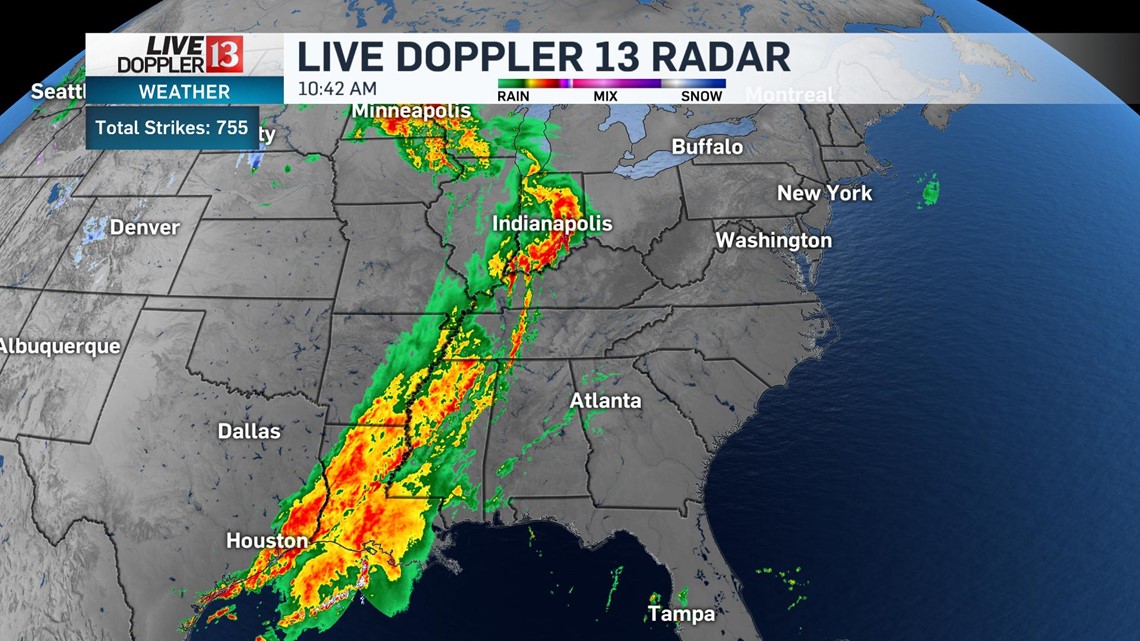 Central Indiana will continue to see widespread rain through the afternoon and strong wind gusts. Temperatures will be steady in the 60s until the cold front passes this evening.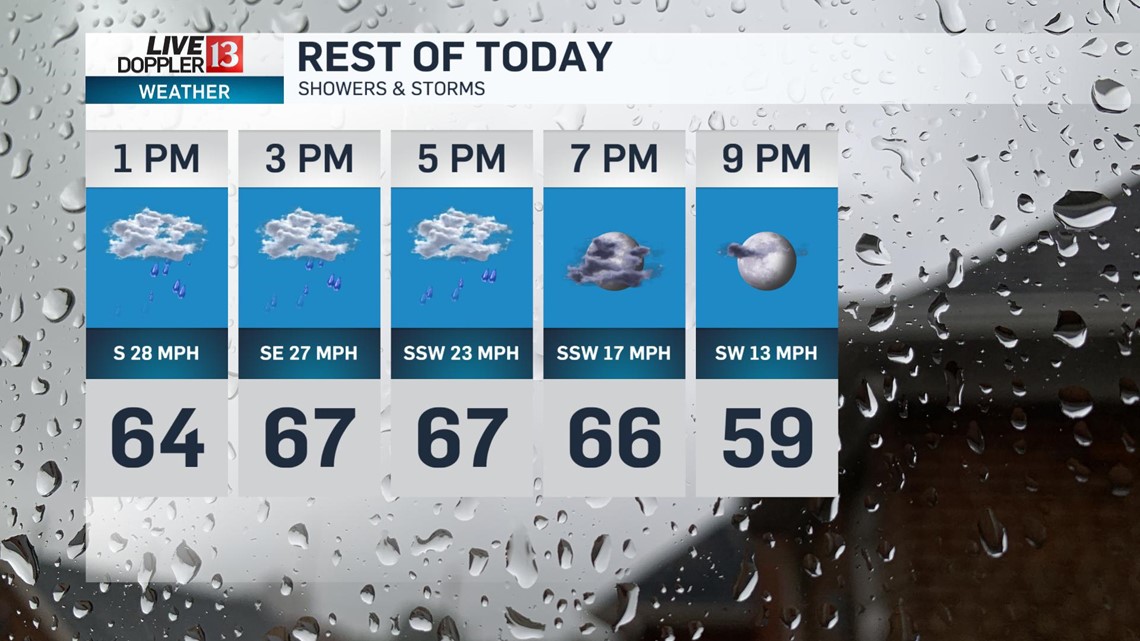 Heavy rain continues into the afternoon... here's 1 p.m.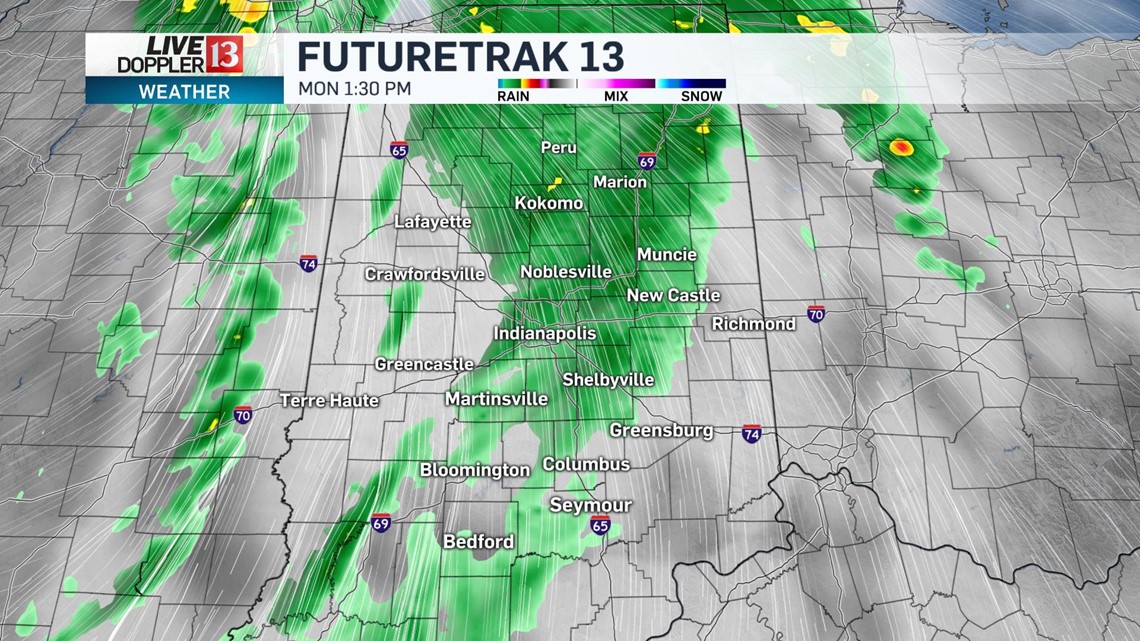 Winds will continue to gust from the south in excess of 30-40 mph. Make sure garbage cans are secured and be prepared for the potential of downed tree limbs or branches.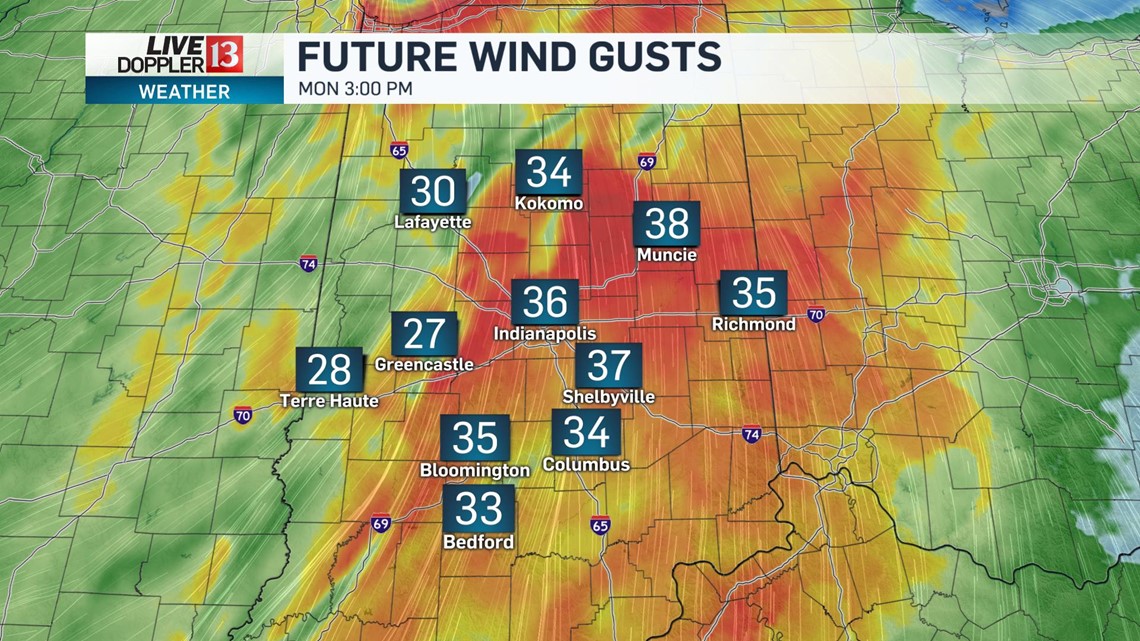 The actual cold front arrives in the early evening. Severe storm parameters will be low but strong deep layer wind shear will mix with the lower levels and continue to produce strong wind gusts into the evening.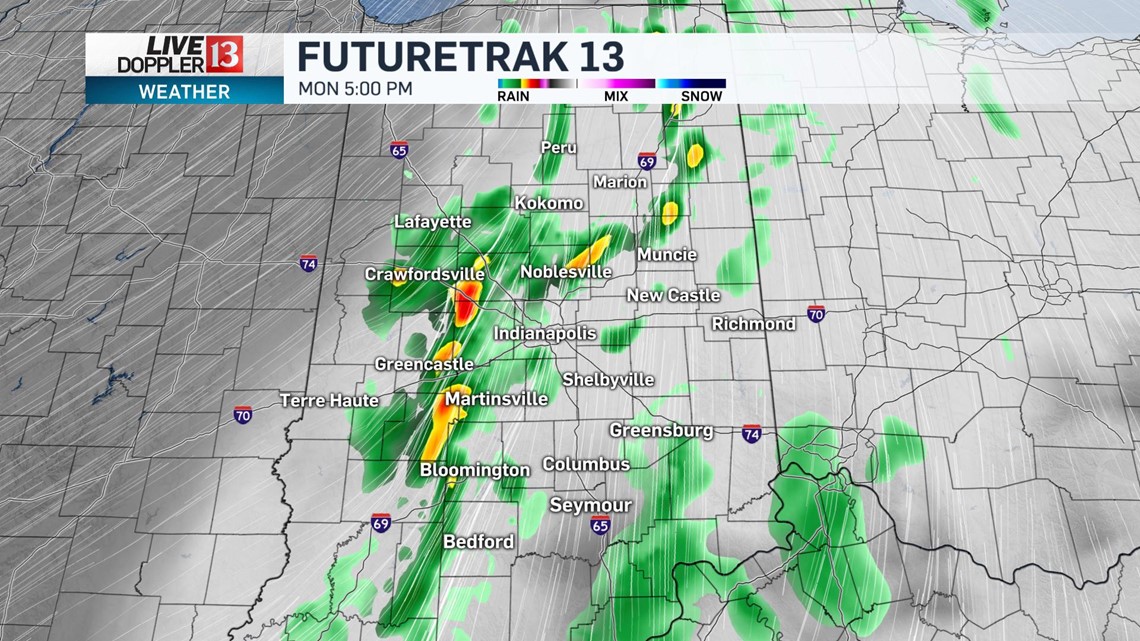 The rain will begin to wrap-up on the backside of the cold front from west to east after 8 p.m.
The Indianapolis metro will be rain-free between 8-9 p.m.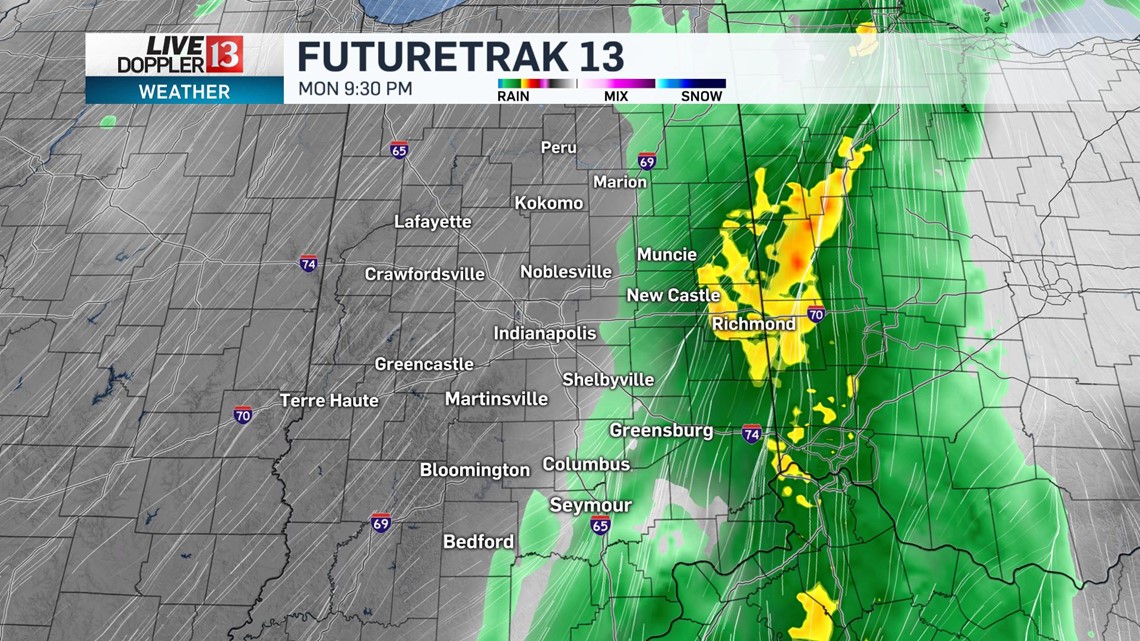 With several hours of rain possible today and embedded heavy rainfall at times, many spots through central Indiana will pick up an excess of 0.5 - 1.25" of rain.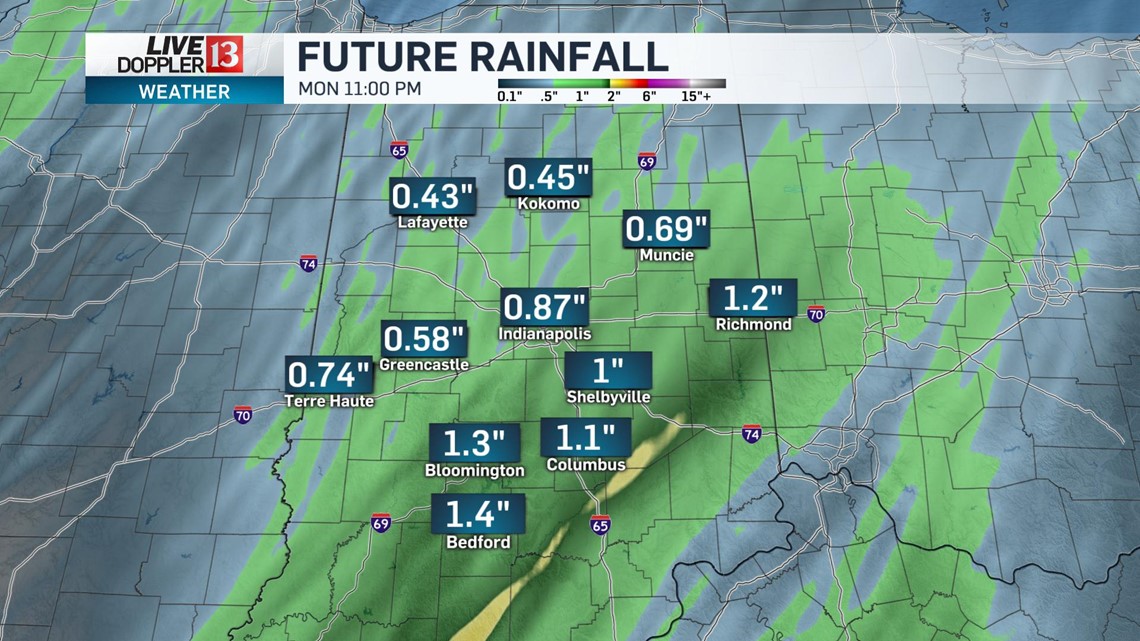 Dry and cool weather returns for Tuesday. While it will be a mainly clear start to the day, clouds return for the afternoon.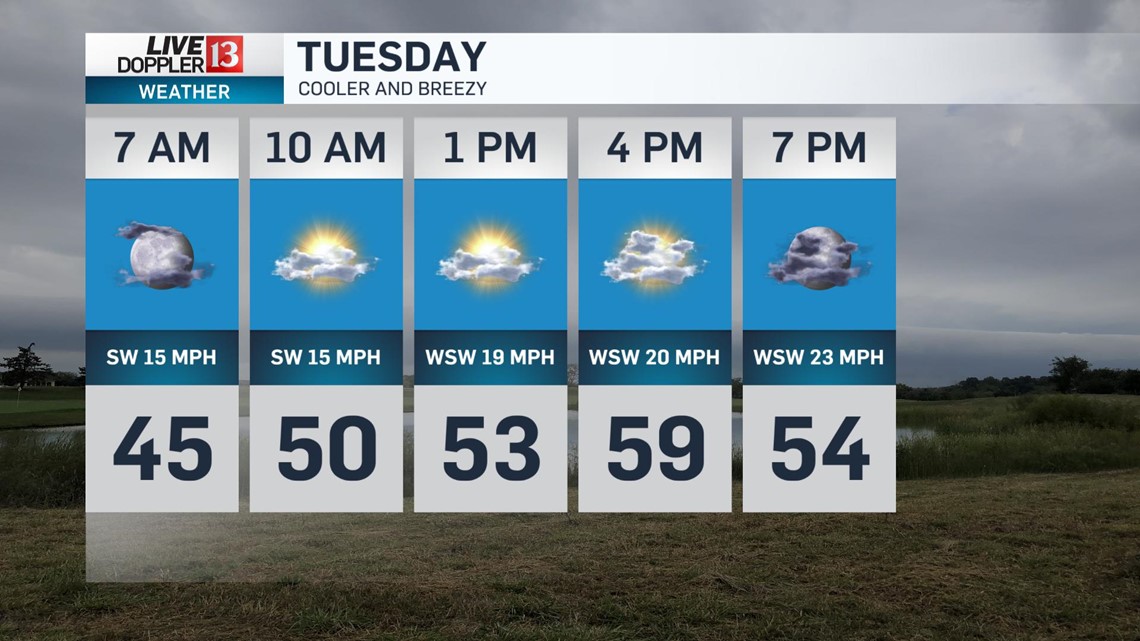 High temperatures tomorrow will struggle to reach the upper 50s and it will even cooler with wind gusts up to 30 mph.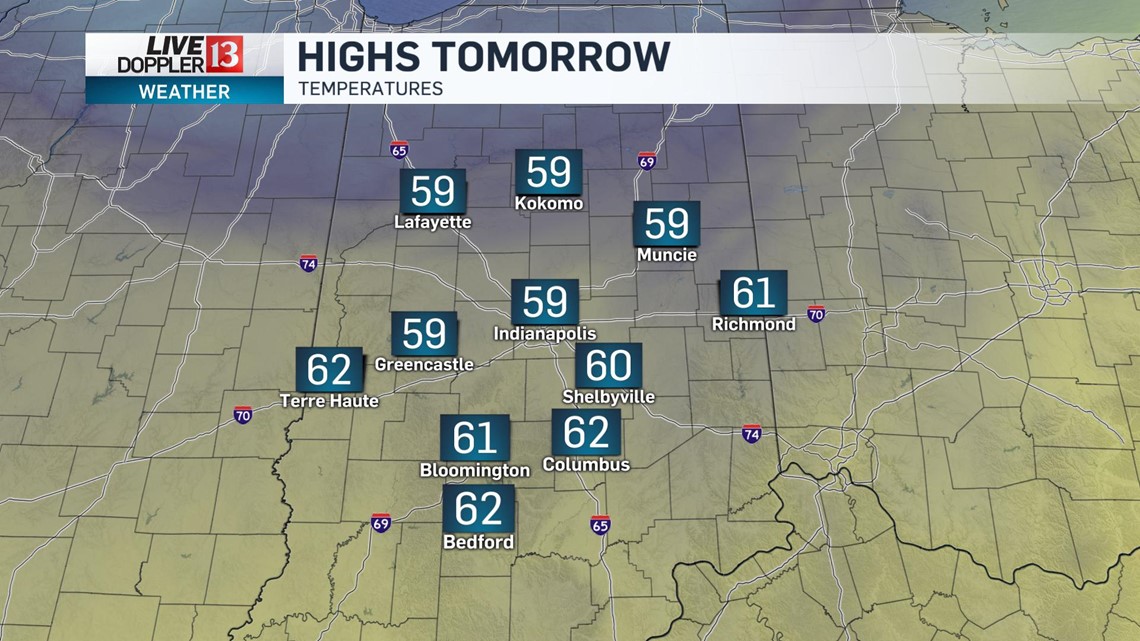 Lots of dry weather is expected through Wednesday and Thursday.
Our next weather system will bring the potential of rain behind a frontal boundary Thursday evening into Friday morning.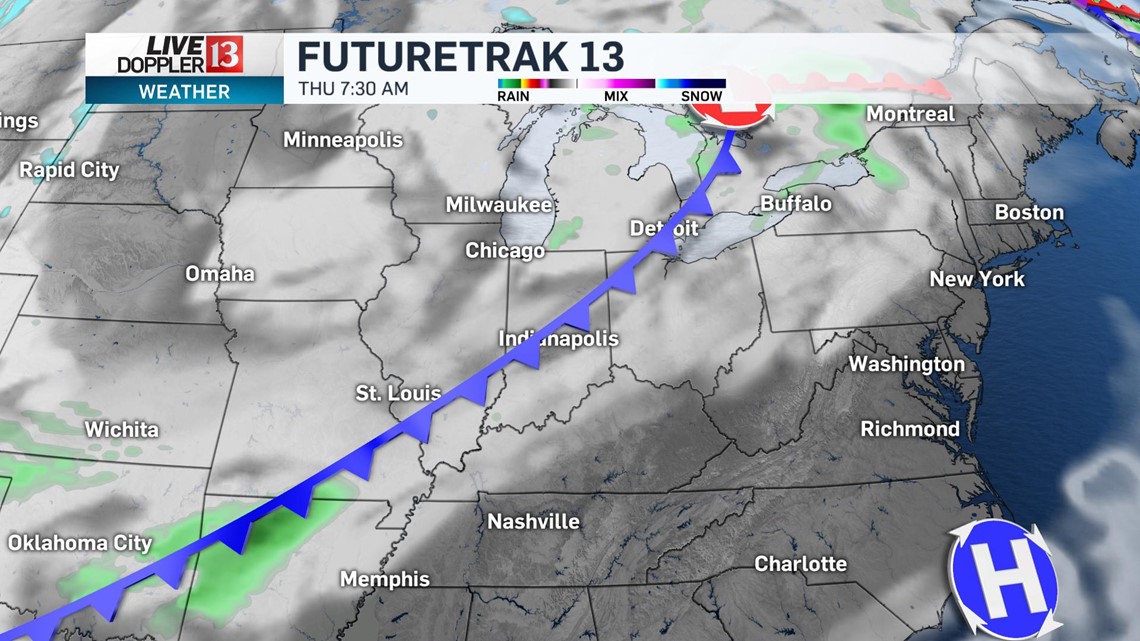 Unseasonably cool air ensues behind this front with highs back in the upper 50s starting on Friday and lasting into the weekend.