We are forecasting several rounds of rain and storms, with the greatest severe threat Friday evening. Damaging winds, tornadoes and hail are all possible.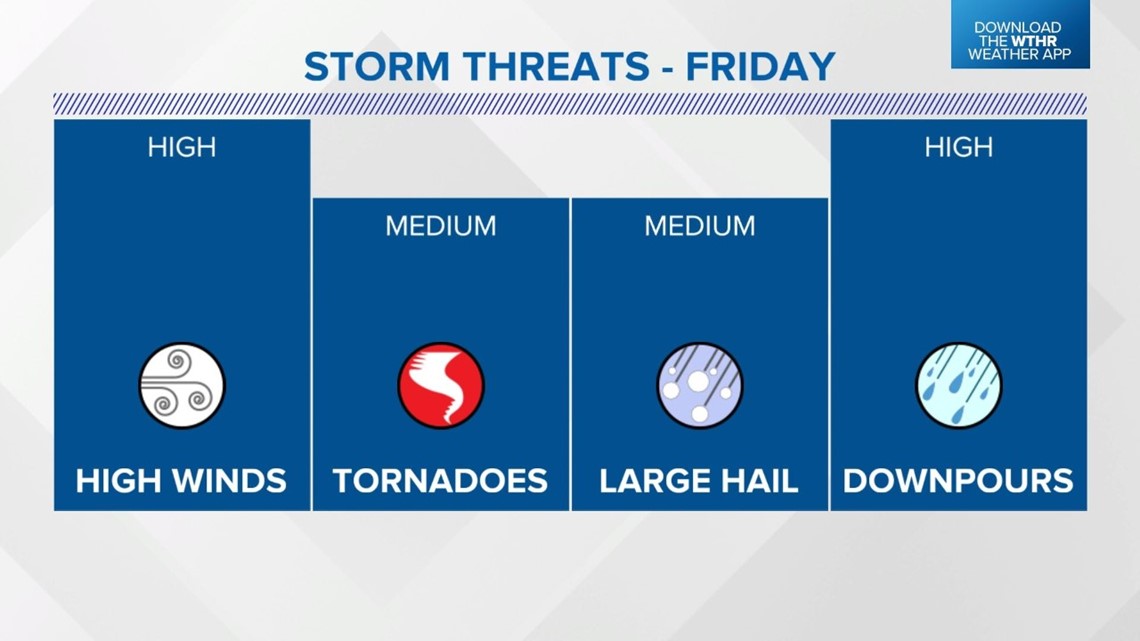 There will be some wet roads for the Friday morning drive. We will have to watch any individual storm that develops Friday late afternoon and evening. Those would have the chance to produce a tornado. A line of rain and storms with a damaging wind threat moves from west to east across the state Friday night.
Here is the timeline with FutureTrak13.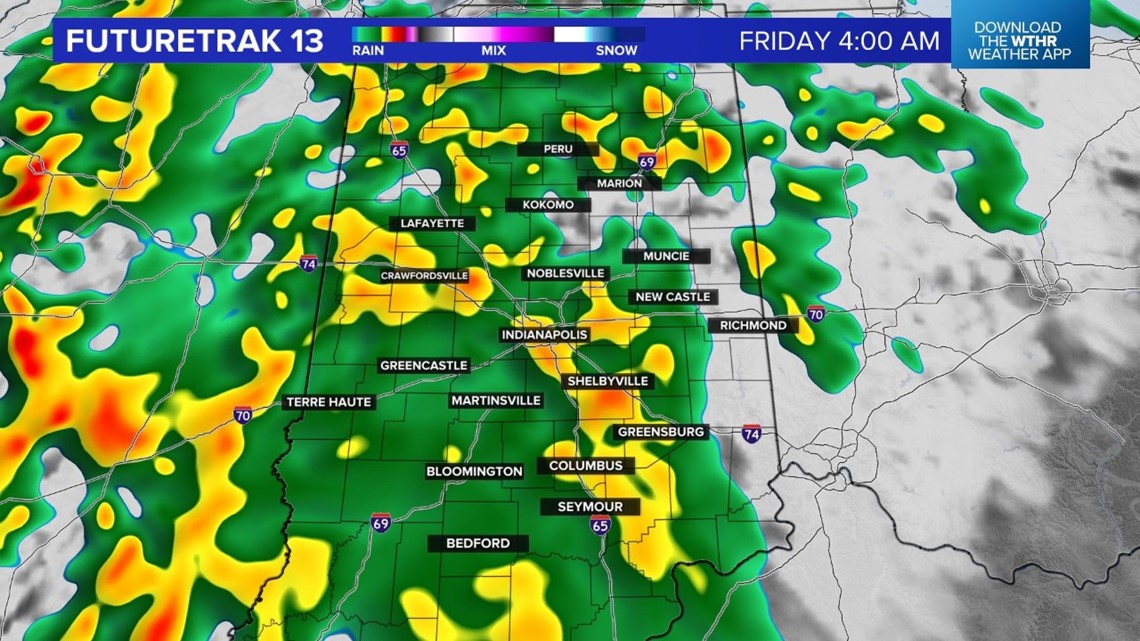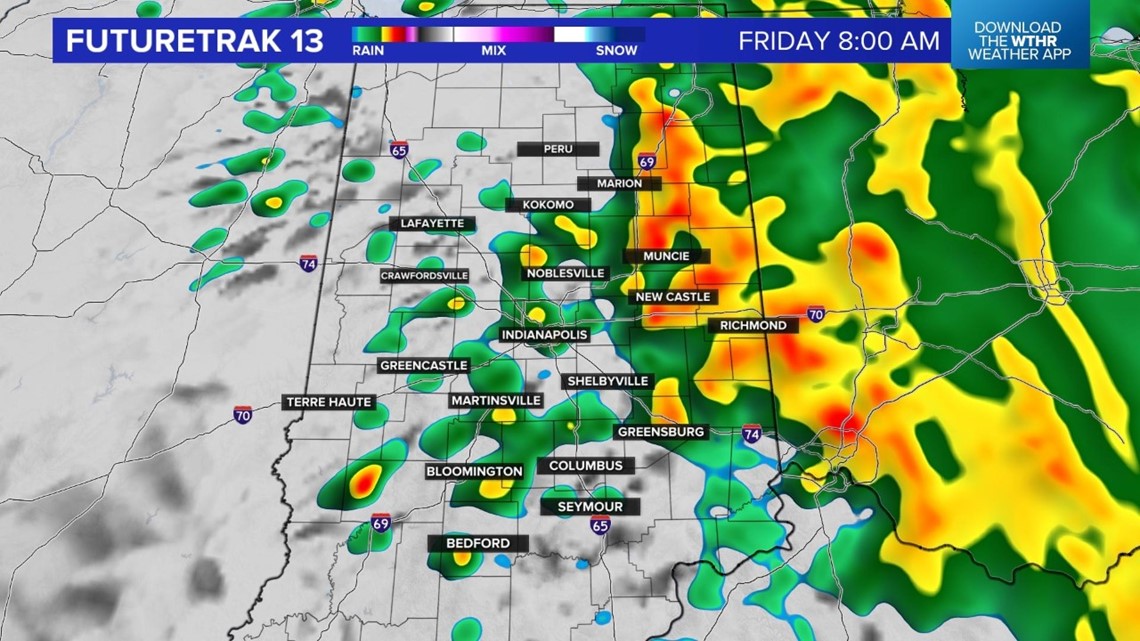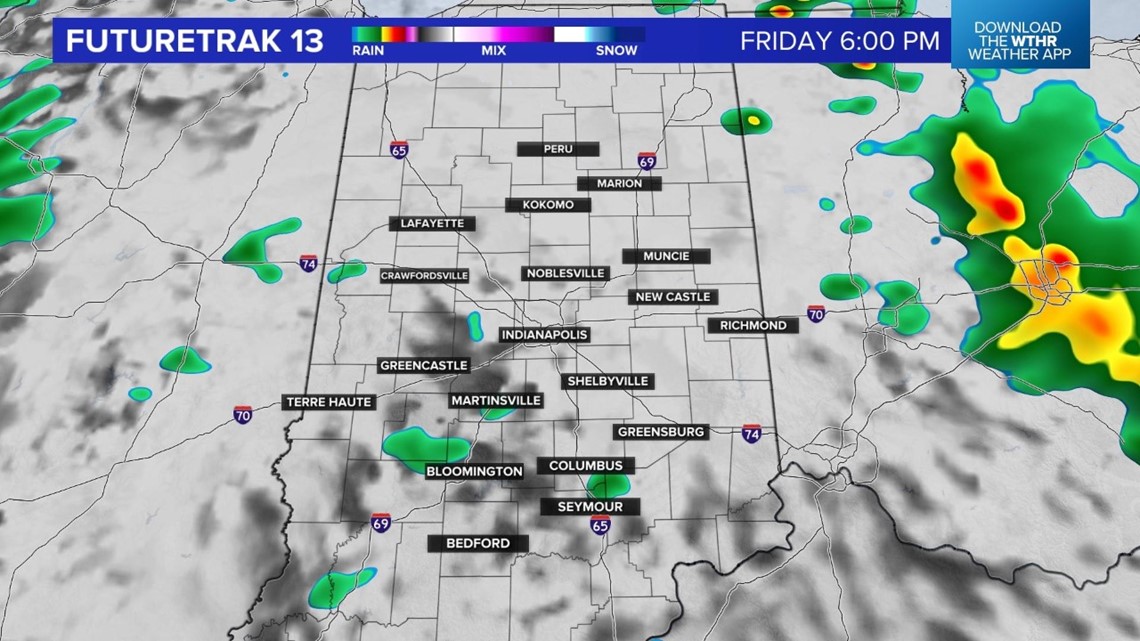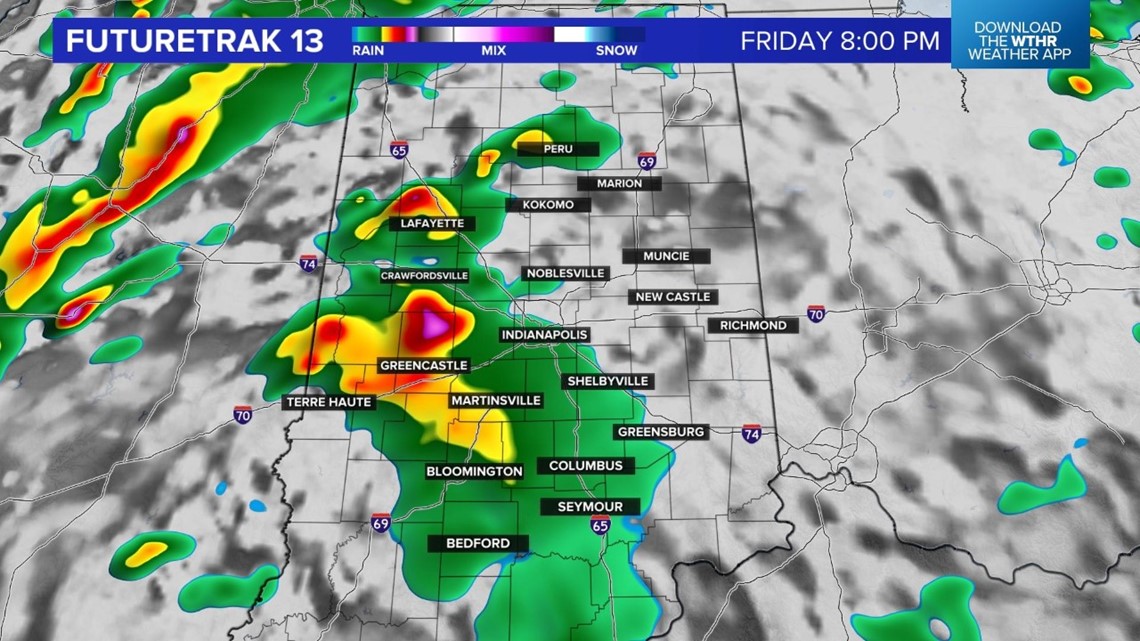 This strong storm system will still have an impact on our weather on Saturday. It will be a windy day with wind gusts near 50 mph. A few showers are possible as temperatures fall into the 40s.
Sunday will be the pick of the weekend for outdoor activities. We are forecasting some sun and highs in the upper 50s and lower 60s.