INDIANAPOLIS — If you know me, you know I love the weather.
What's happening in Denver is one of the reasons I love the weather.
It was near 100 degrees a couple of days ago and today there is snow in the forecast. It always amazes me how quickly and drastically the weather can change.
Here are a few graphics that sum up that drastic change. It is 55 degrees colder than 24 hours ago in Denver.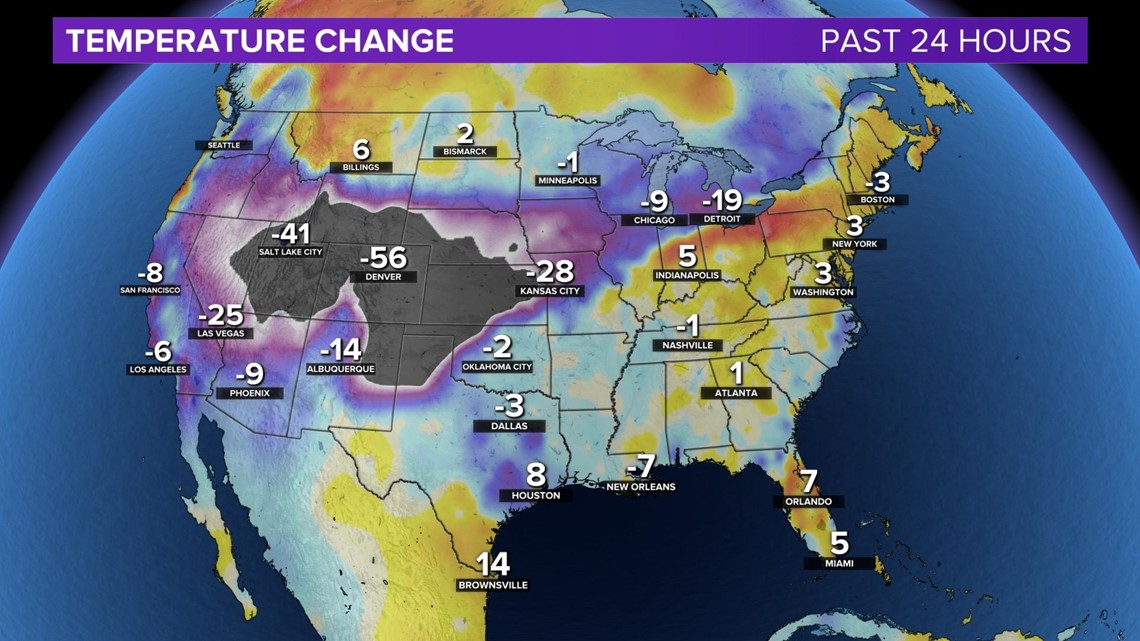 There are winter storm warnings in effect for parts of Colorado and the southern part of that state will get more than a foot of snow.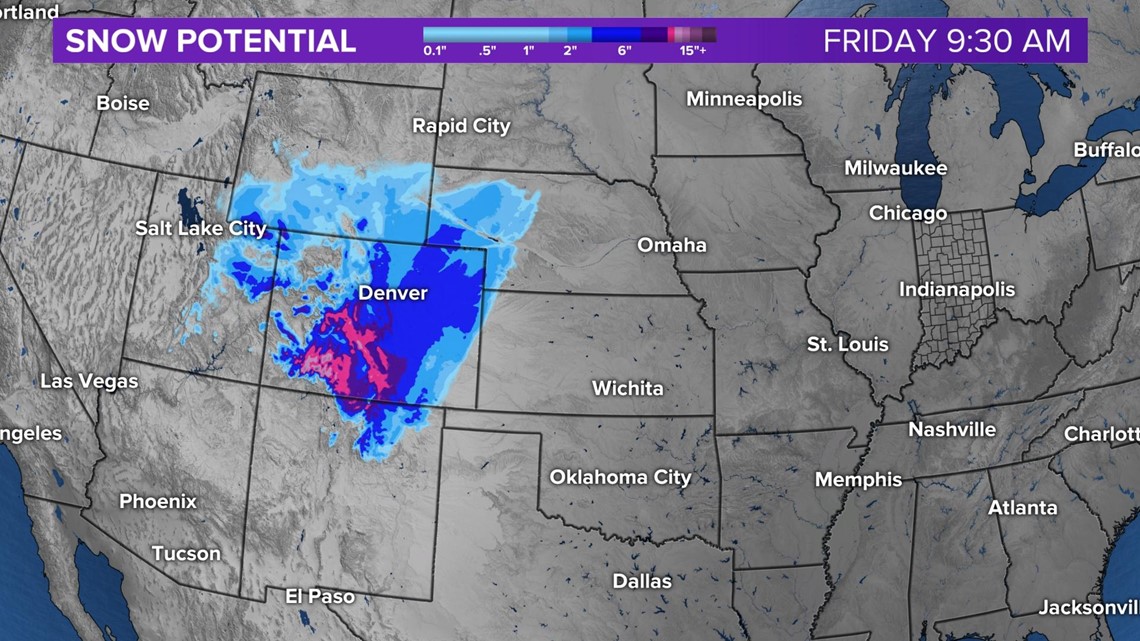 This is a powerful September storm system with lots of cold air. Central Indiana will be on the warmer side of this storm system and the cold air will moderate before it gets here. We will cool down a bit by the end of the week.