INDIANAPOLIS — The clouds rolled in this afternoon, ahead of the next system. A few spotty showers will be around this evening. The clouds will thin out overnight and temperatures will fall into the mid to upper 50s.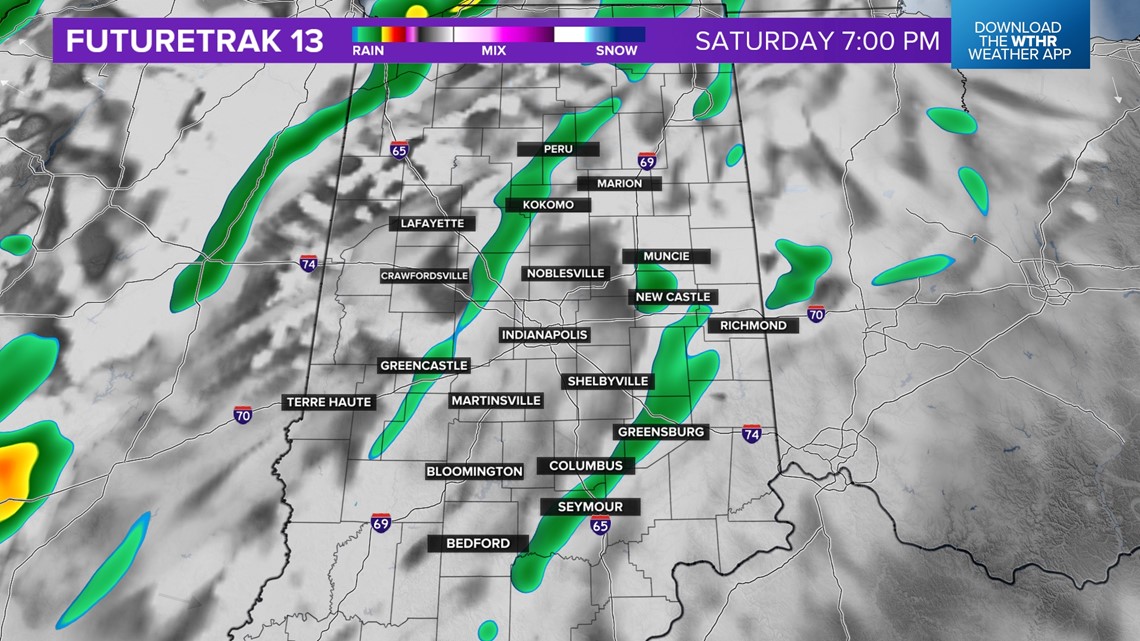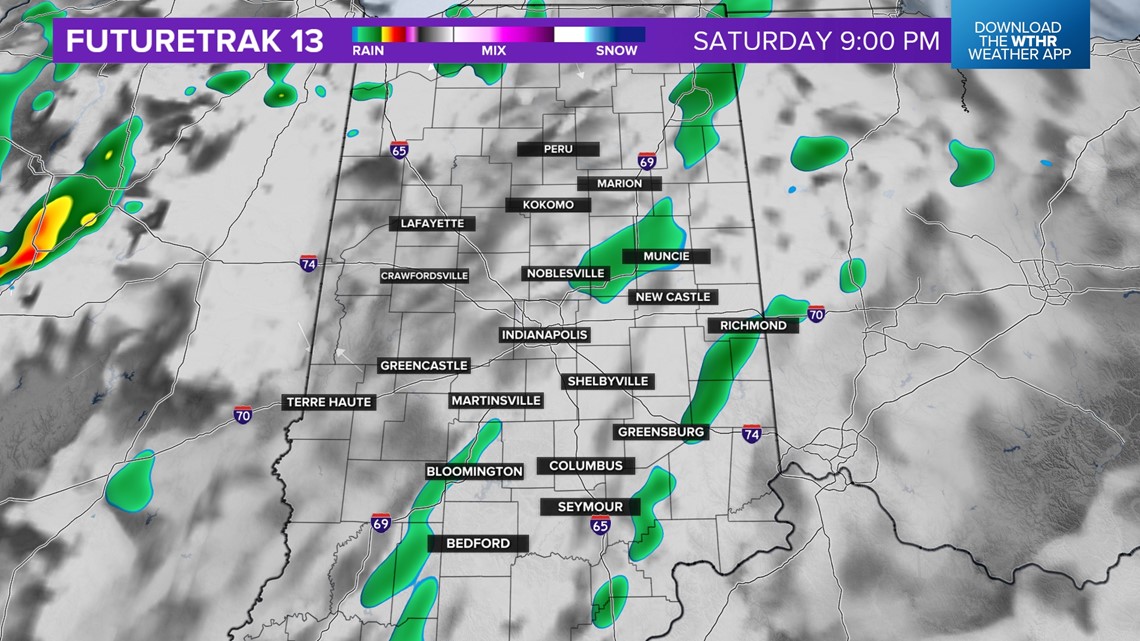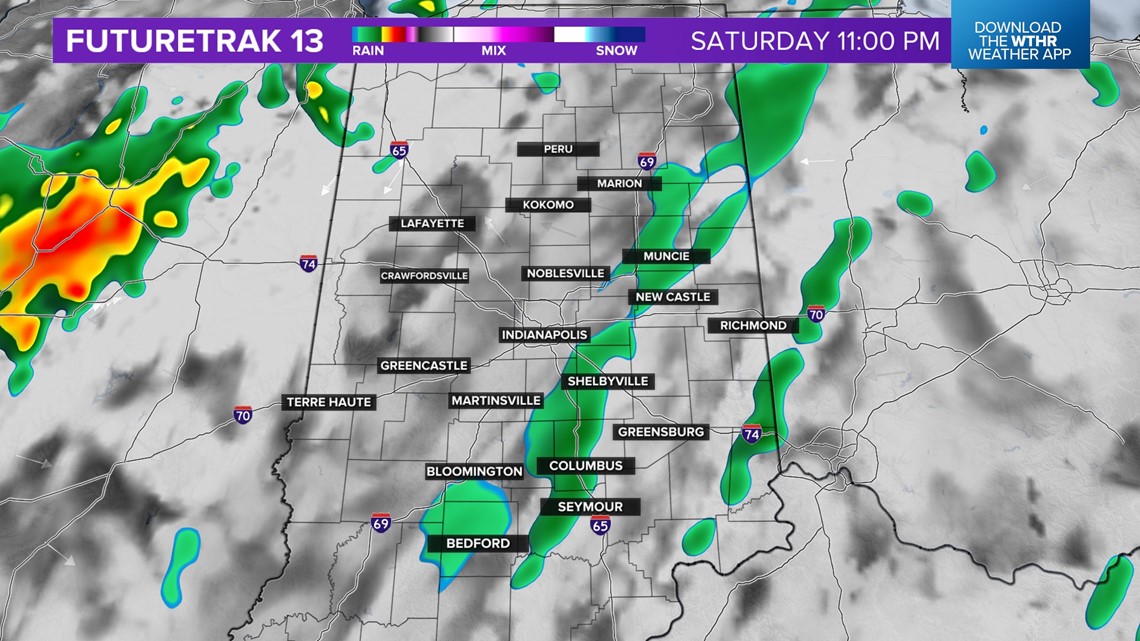 Scattered showers will be around on and off through early Sunday evening.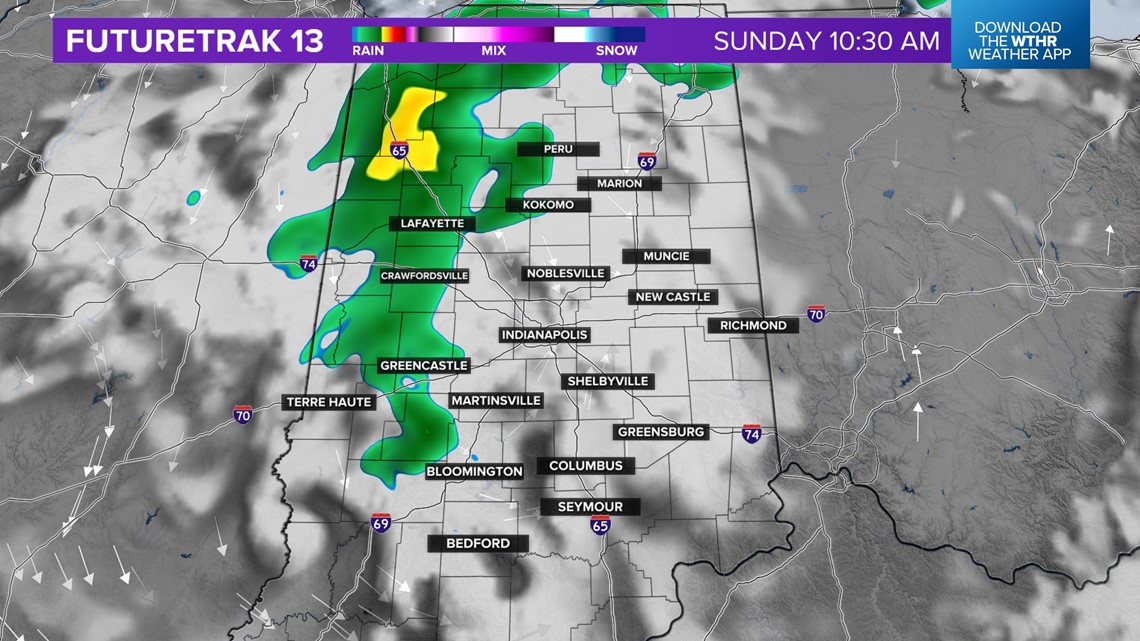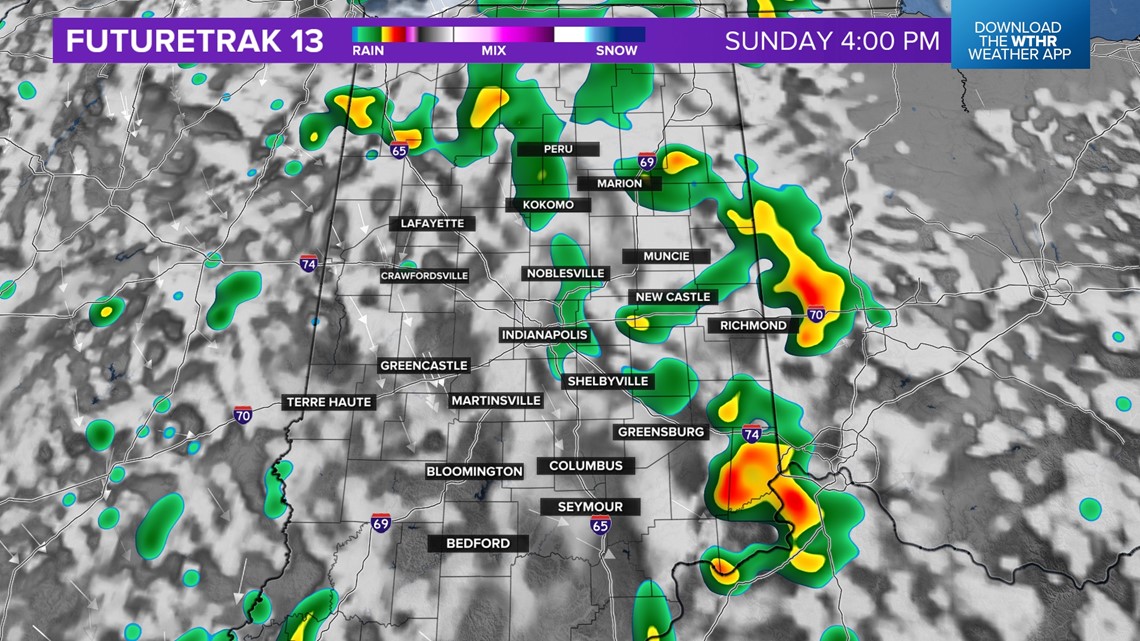 While central Indiana needs rain, it will only amount to a couple tenths of an inch to a quarter of an inch. It will be mostly cloudy and unseasonably cool, with highs in the low 70s.