Our soggy 48 hour stretch is slowly, but surely coming to an end as the steadiest/heaviest rainfall axis heads east of the Indy metro area. But an additional quarter to half inch rainfall is likely east of I-65 before 10 PM.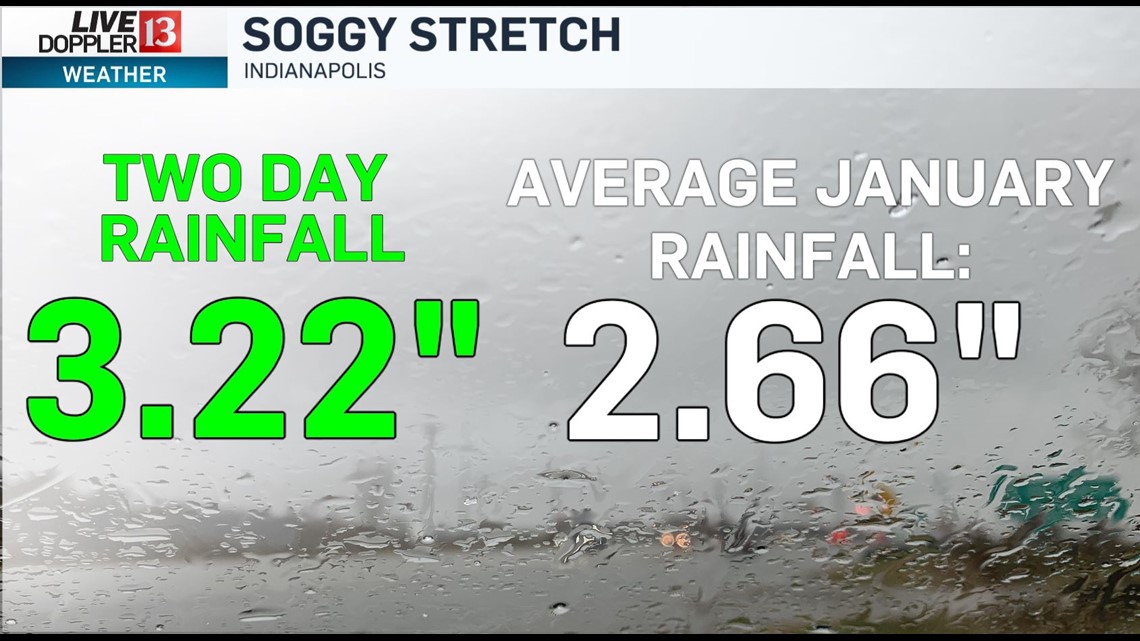 In just two days, Indianapolis eclipsed the monthly rainfall average for January. Widespread 2" - 4" rain amounts prompted river flood warnings (until further notice) for every major river in Central Indiana. Please be cautious if traveling and mindful of the usual low-land/river banks that flood in heavy rain events like this.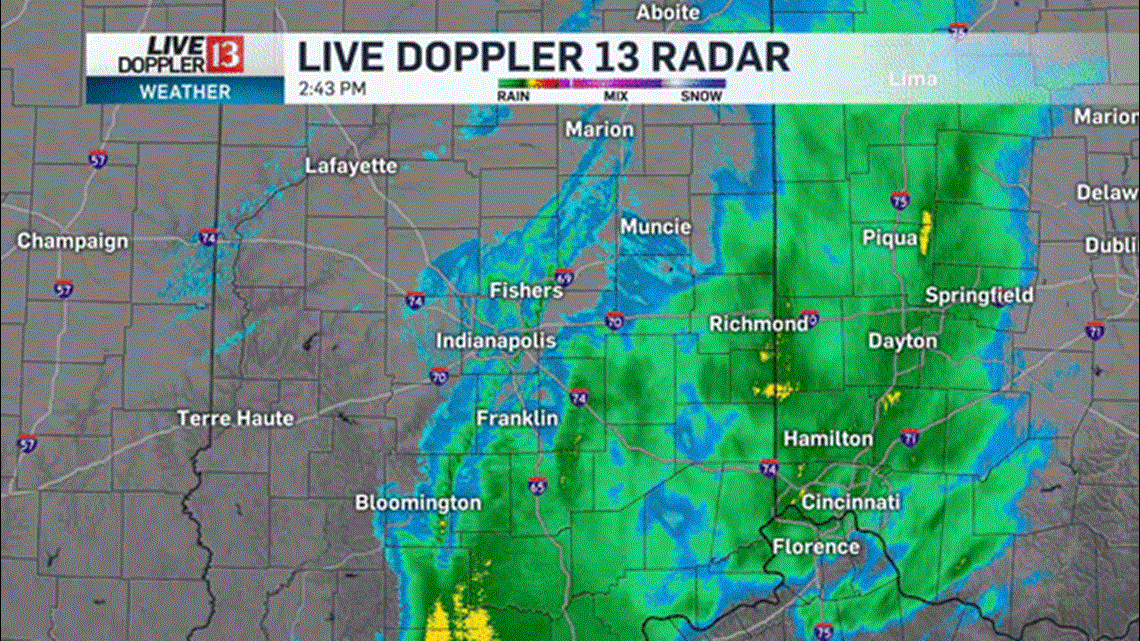 And additional scattered, gusty downpours remain possible as a secondary low pressure system coming out of Arkansas moves across the Ohio Valley.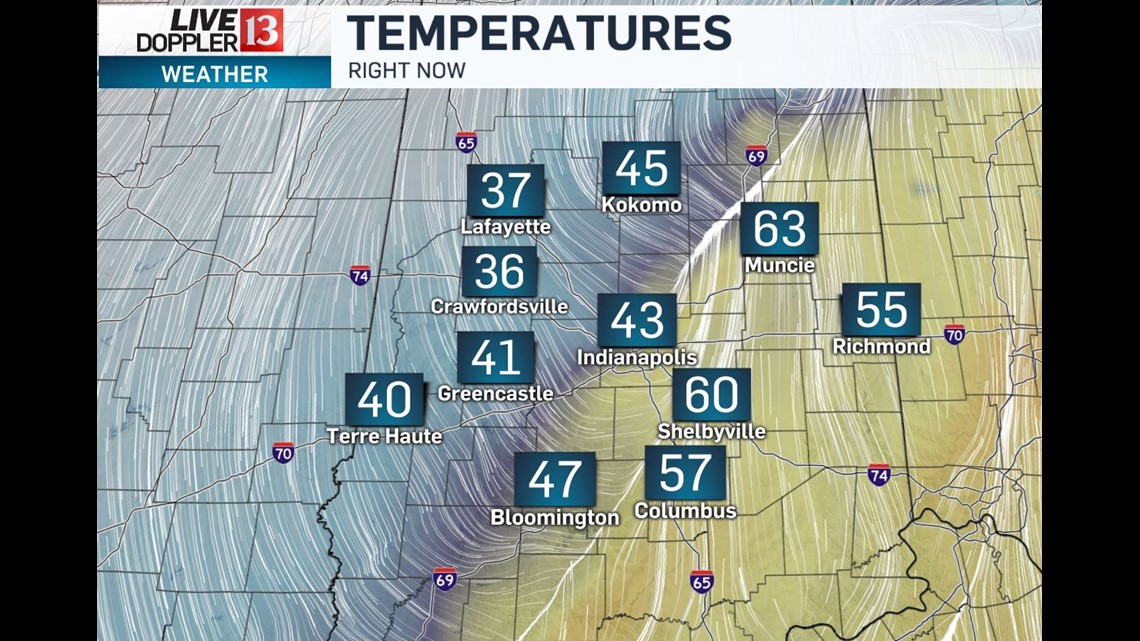 The transition to much colder air is already underway as a cold front crosses the I-65 corridor. Indy has already dropped into the 40s... down from the lower/mid 60s earlier today.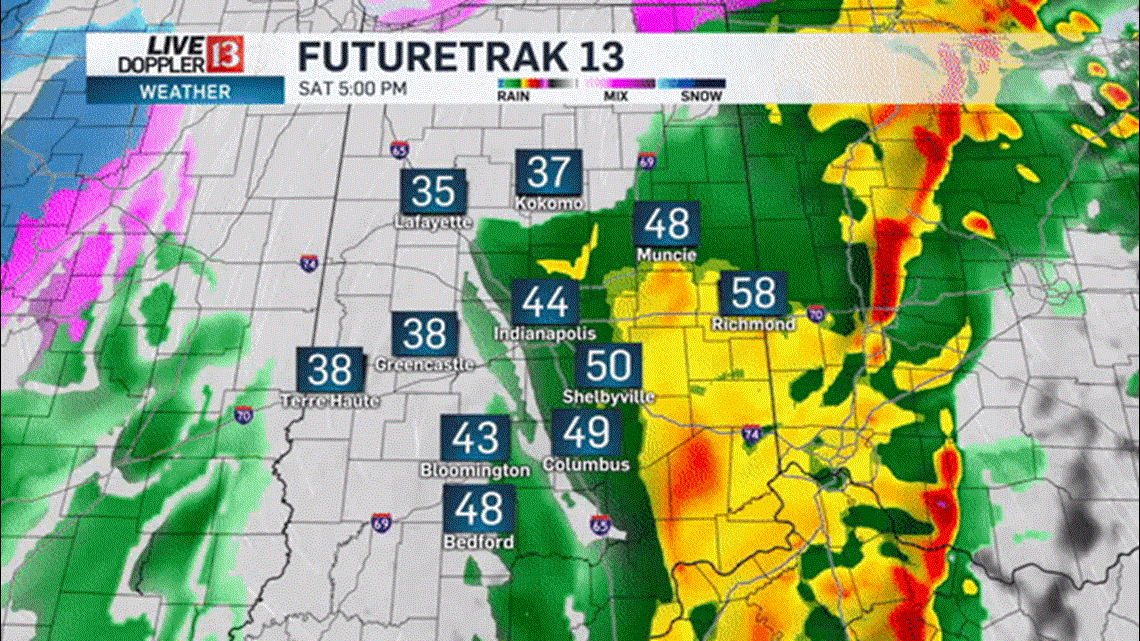 Colder air continues filtering-in this evening and we're still expecting a burst of flurries/snow showers between 9 PM - 12 AM... but not expecting any accumulation.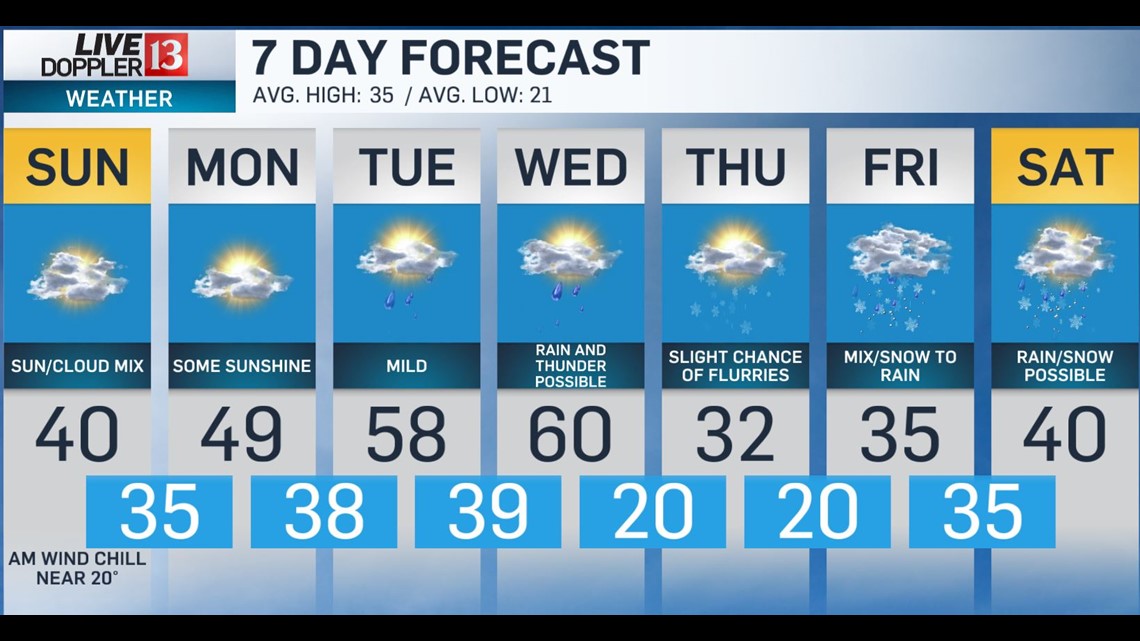 Wind chills near 20° Sunday morning make it "feel" over 40° colder today than today. Highs Sunday afternoon recover to near 40° and we remain on target for another balmy stretch (for January) Monday - Wednesday.