Statistically speaking... this is wild stretch of heat of this time of year. October has only recorded four days with temperatures that peaked at or above 90°. This dates back to when records began in Indianapolis in 1871.
The hottest temperature that has ever been recorded during the month of October in Indy was 91 back on October 8, 2007. We have the potential to break that today with a forecast high of 92.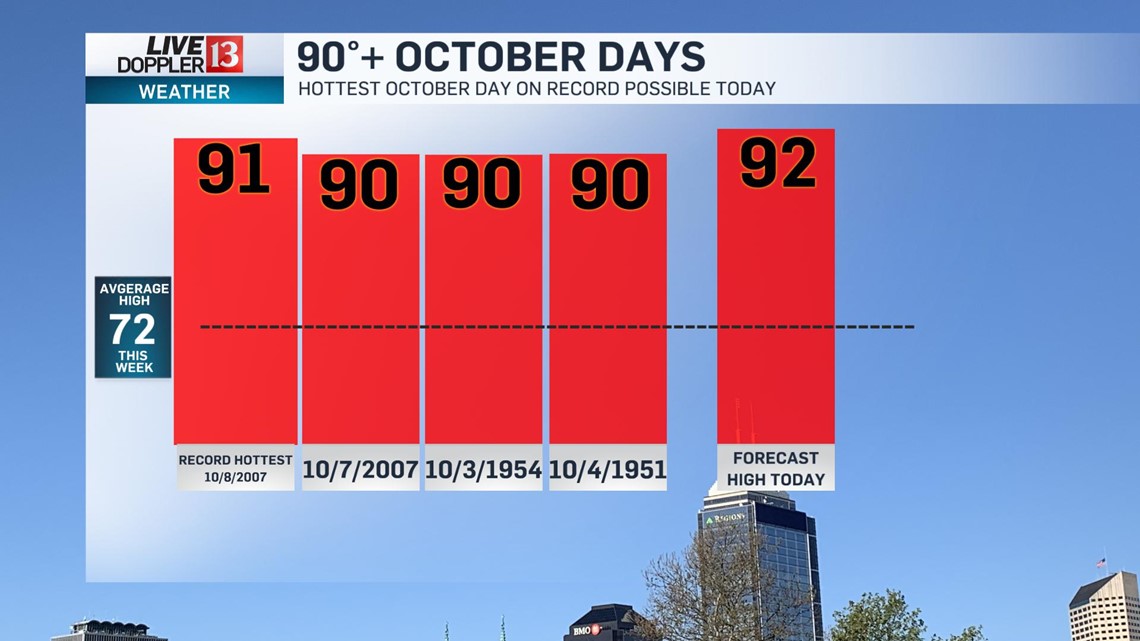 Temps soar over 20° above average throughout central Indiana with highs in the low to mid 90s this afternoon.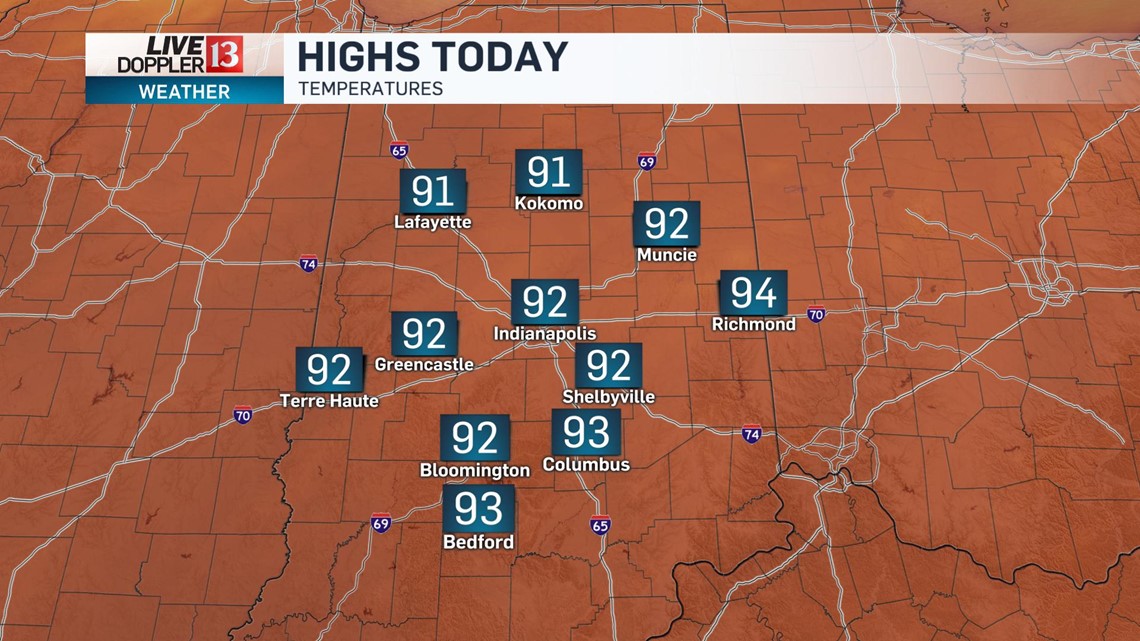 It remains hazy, hot, and humid through the day then warm and muggy tonight with temps slowly dropping through the 80s.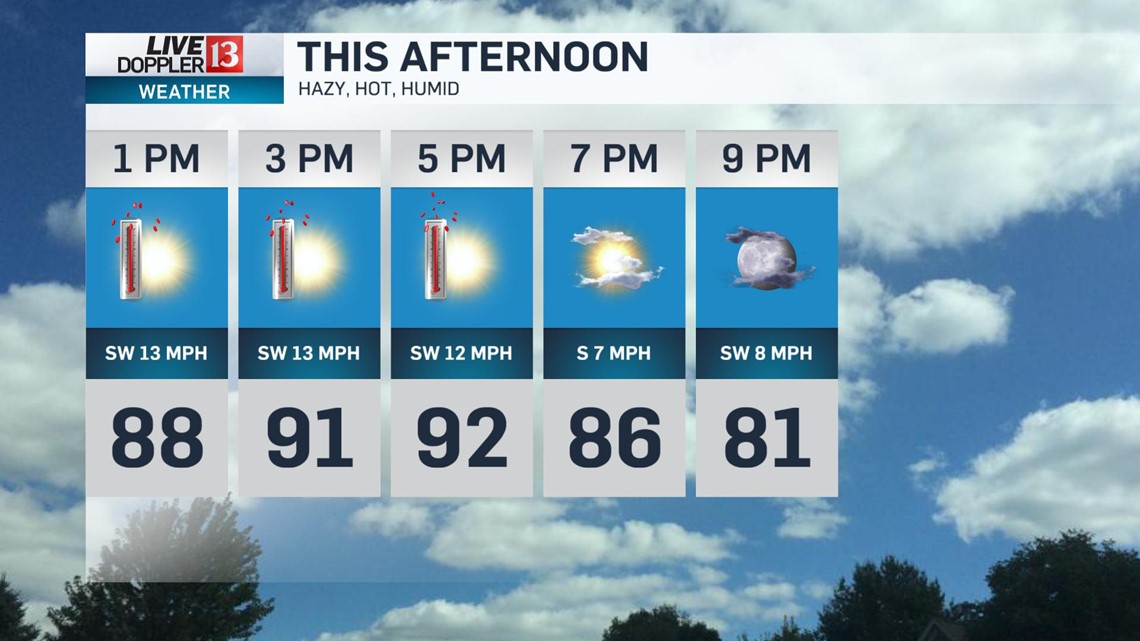 If you're a fan of this summertime heat... take full advantage today and tomorrow. We'll have another mainly sunny, hot and muggy day Wednesday with another chance of breaking a record forecasting a high of 91. The standing record for Wednesday is 89 from 1953.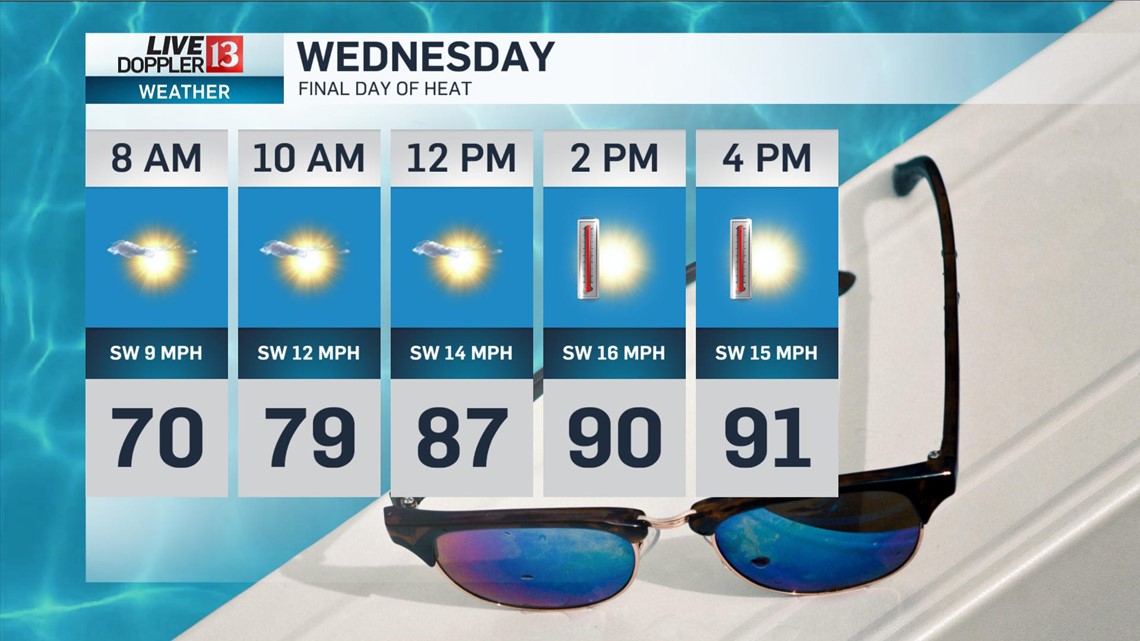 A cold front will move in late Wednesday night into Thursday.
A stray shower will possible along this boundary but more importantly it will completely change up the air mass impacting central Indiana.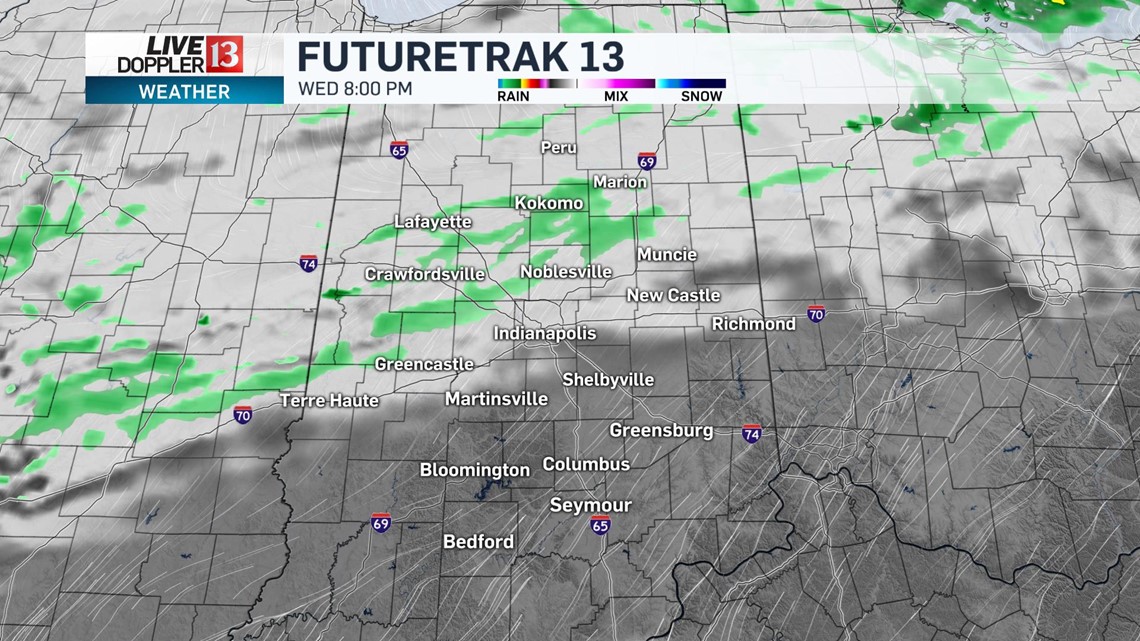 Thursday will be a transitional day as cooler air slowly builds in through the lower Midwest. It'll still be rather warm for this time of year with temperatures topping out near 80.
Once the cooler air takes over by Thursday night, overnight lows drop into the upper 40s with highs in the 60s starting Friday.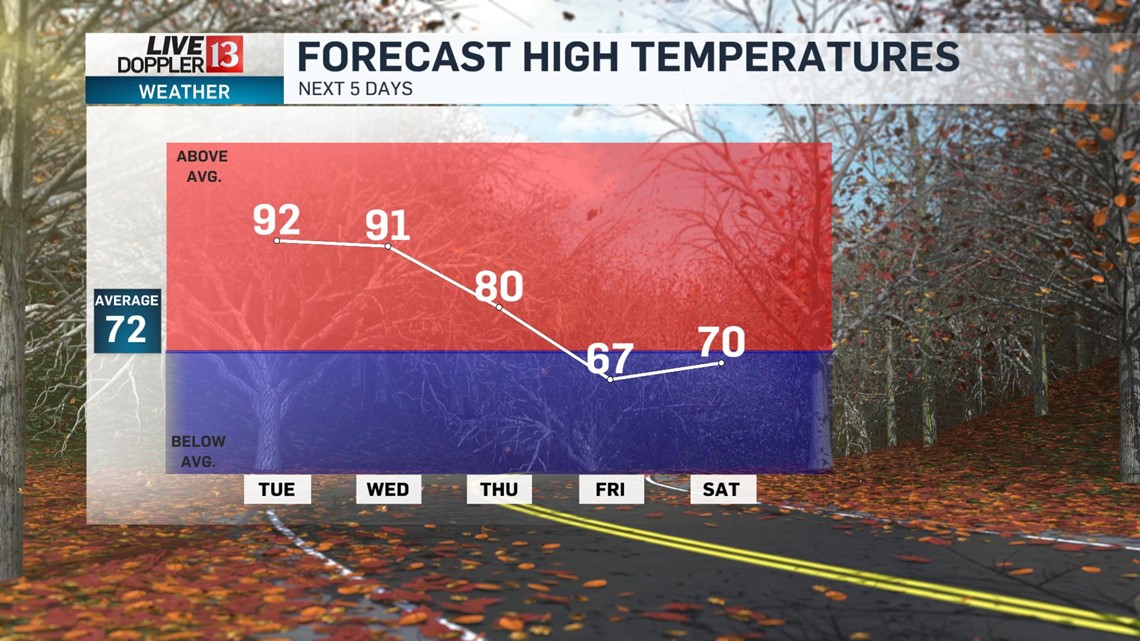 Widespread temperatures in the 40s begin the day on Friday. These are even a little below average -- the normal low is 50.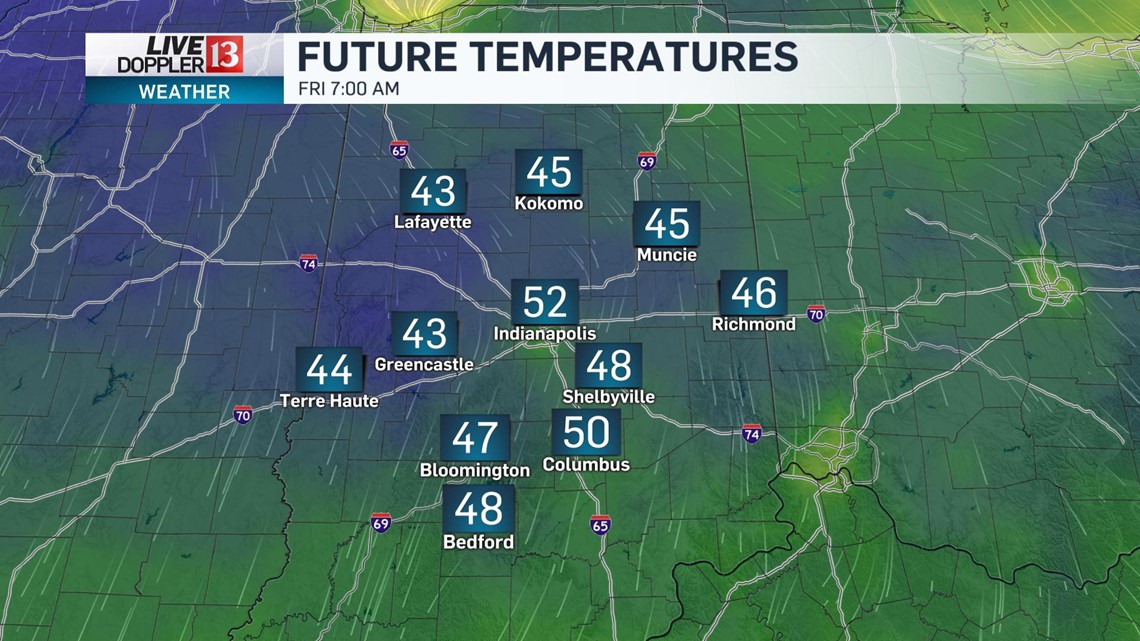 It will feel much more "seasonal" heading into the weekend with highs in the upper 60s near 70.