INDIANAPOLIS — Clouds will increase through the day today with steady breezes out of the south. Winds will gusts around 25 mph at times today, allowing temperatures to climb into the mid 40s.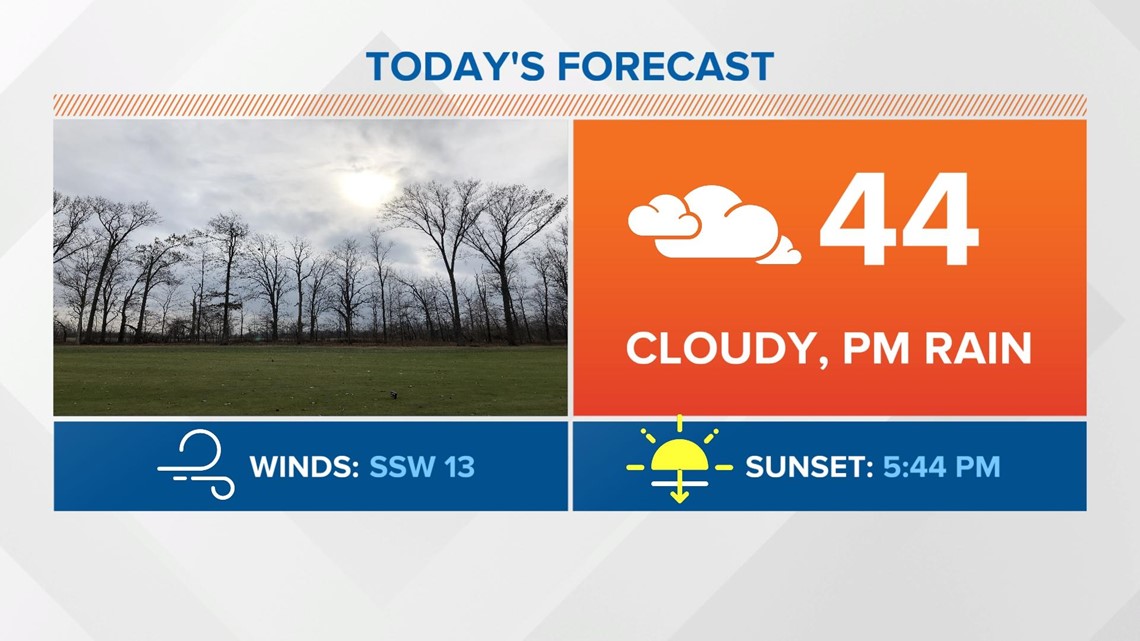 A cold front will arrive this evening. The front will trigger scattered rain showers late this afternoon into the evening.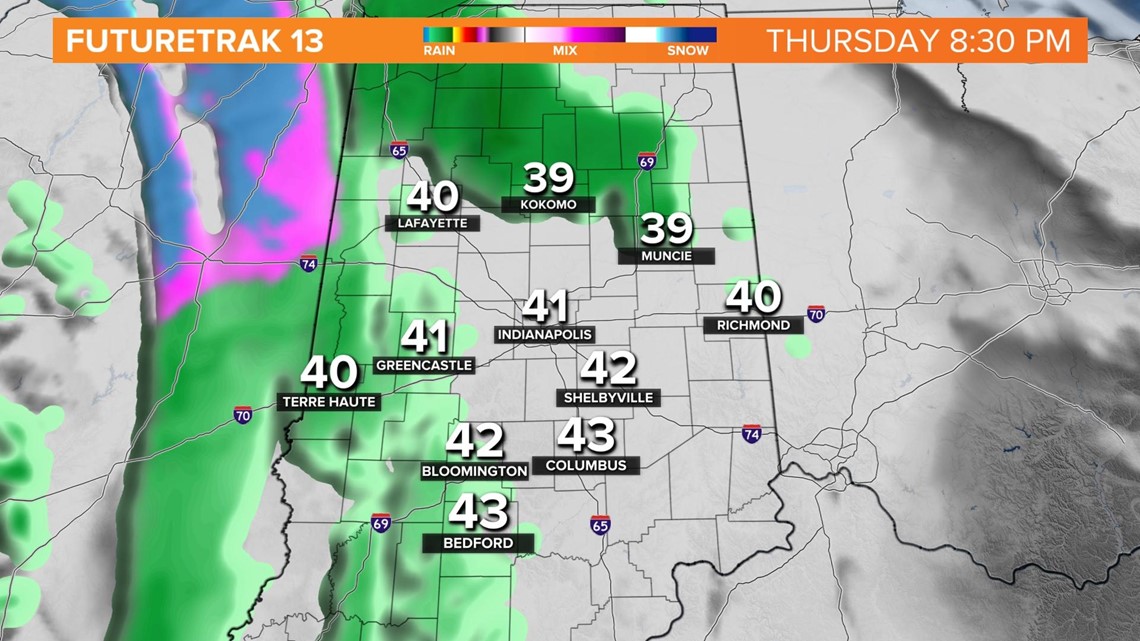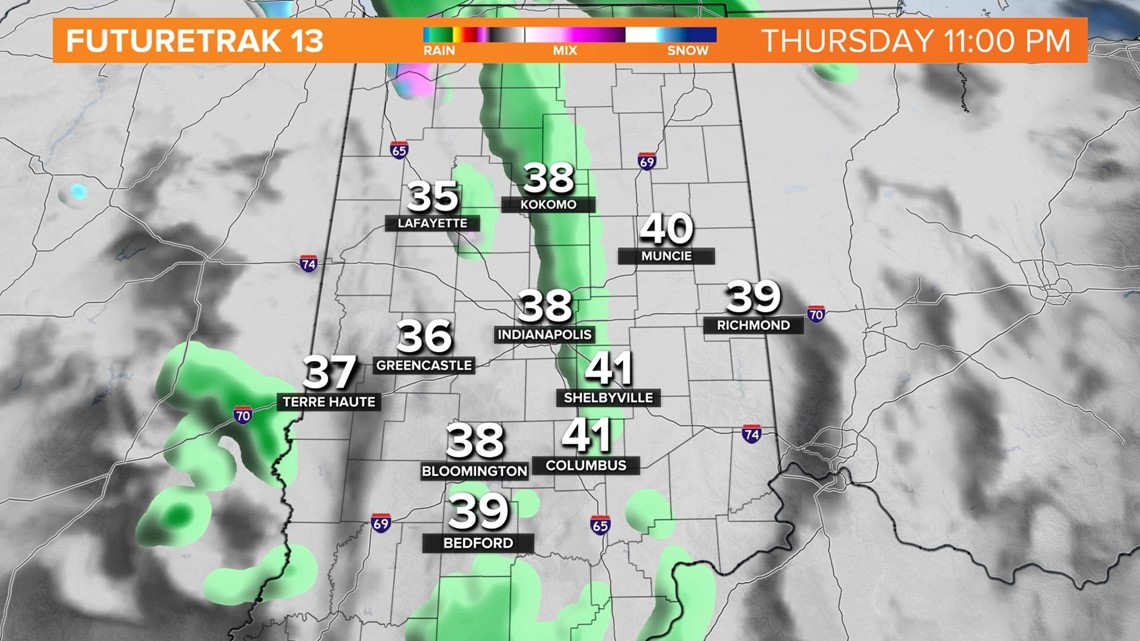 As colder air arrives behind the front, rain could mix with some snow showers late tonight into early Friday morning.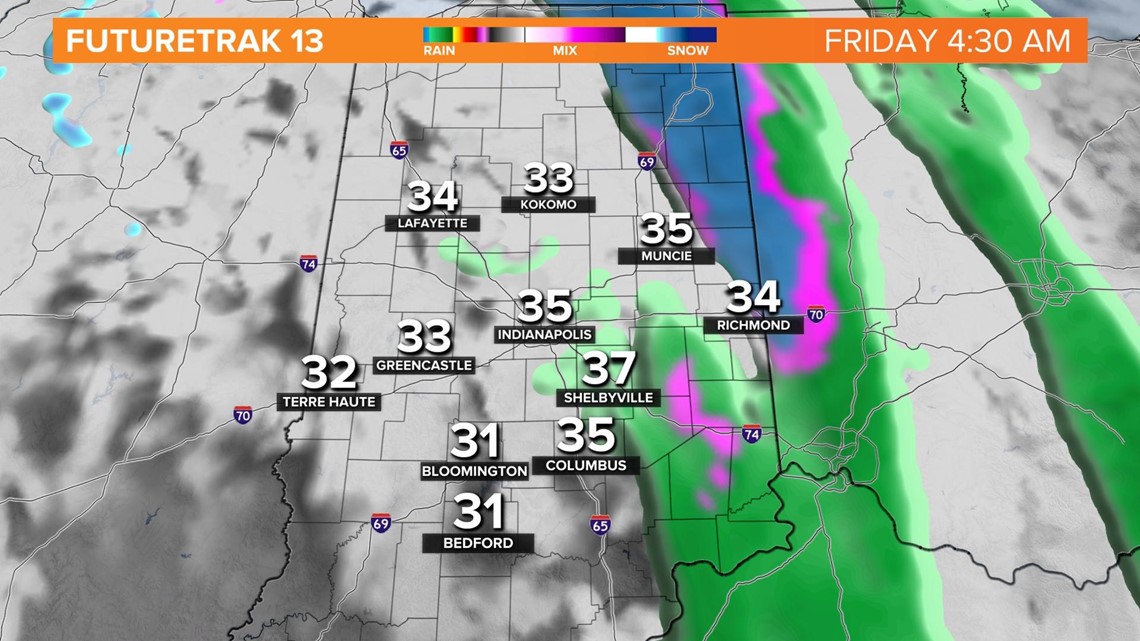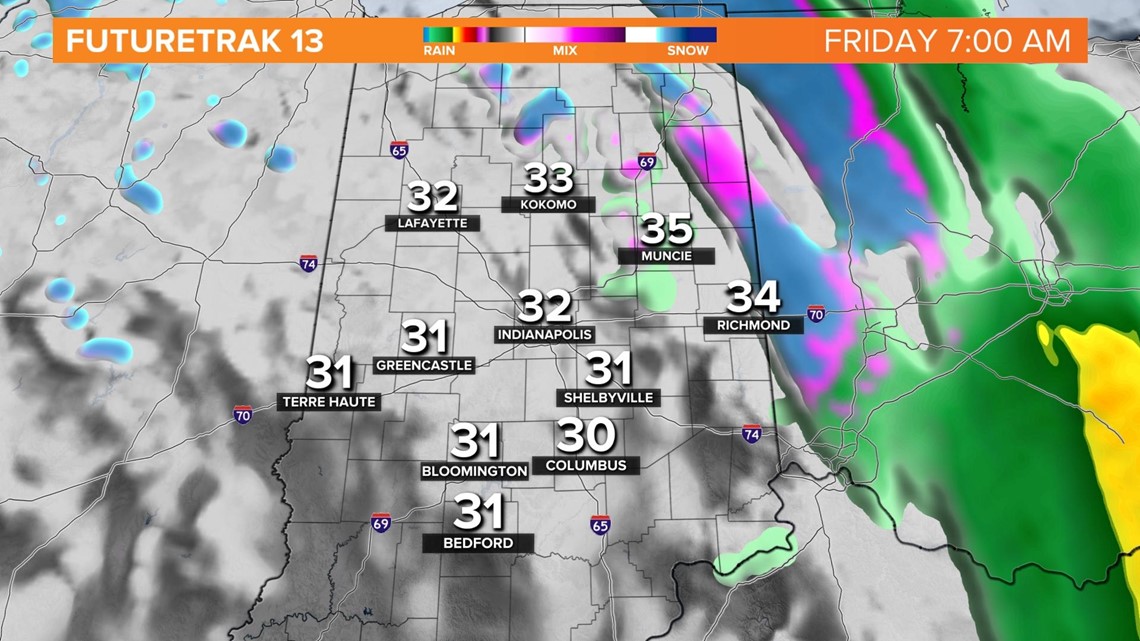 Temperatures will hover near the freezing mark Friday morning. A few slick spots will be possible for the Friday morning commute.
A few snow showers will be likely by Friday afternoon. That will finally add onto the snow deficit that Indy has been experiencing.