INDIANAPOLIS — Scattered showers will end overnight. Wednesday will be your dry day with mainly sunny skies and highs near 60. This is a bit cool for early May and that NW wind 10-20mph will make it feel even cooler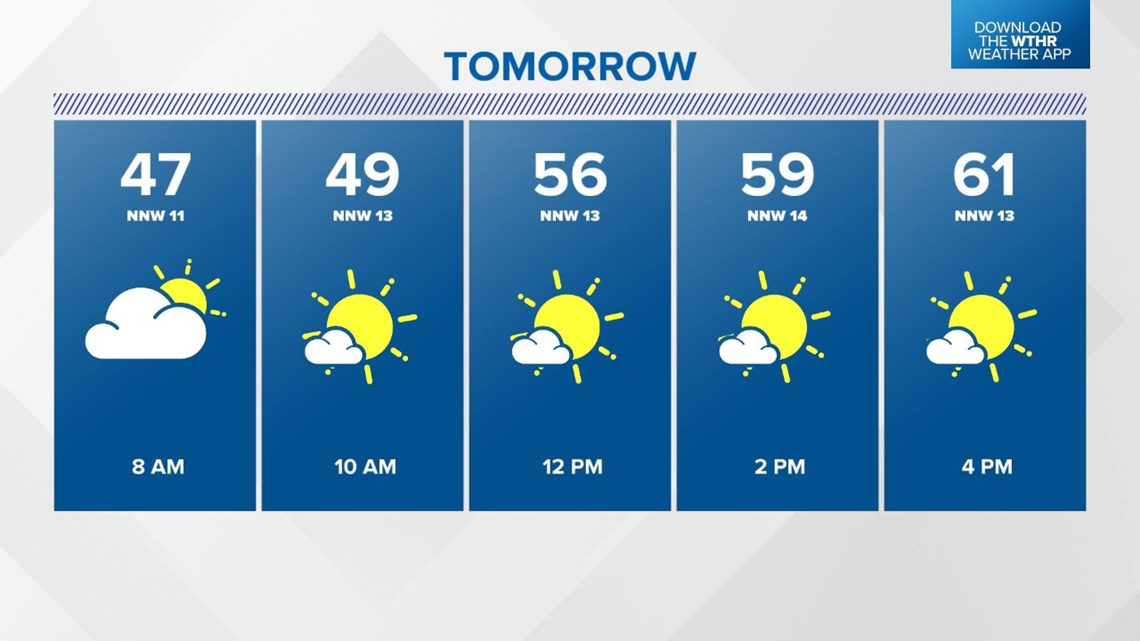 Cool and a bit unsettled sums up the weather pattern over the next several days. Thursday will start dry but there will be some afternoon showers and some thunder that will develop and linger into Thursday evening. Highs on Thursday and Friday will also be near 60 degrees. Most of Friday will be dry but we can't rule out a pop-up shower or storm Friday afternoon.
The weekend forecast still includes rain chances but right now doesn't look like an all day rain both Saturday and Sunday. We will keep you updated on timing but the early look has Saturday drier than Sunday.