Anyway you slice it... today won't be the prettiest of Mother's Days in Central Indiana. Clouds, drizzle, and showers linger all day making for a damp feel. This keeps "high" temperatures closer to 50°. That's good 20° below the average high for May 12th and near a record low maximum (49° set in 2006).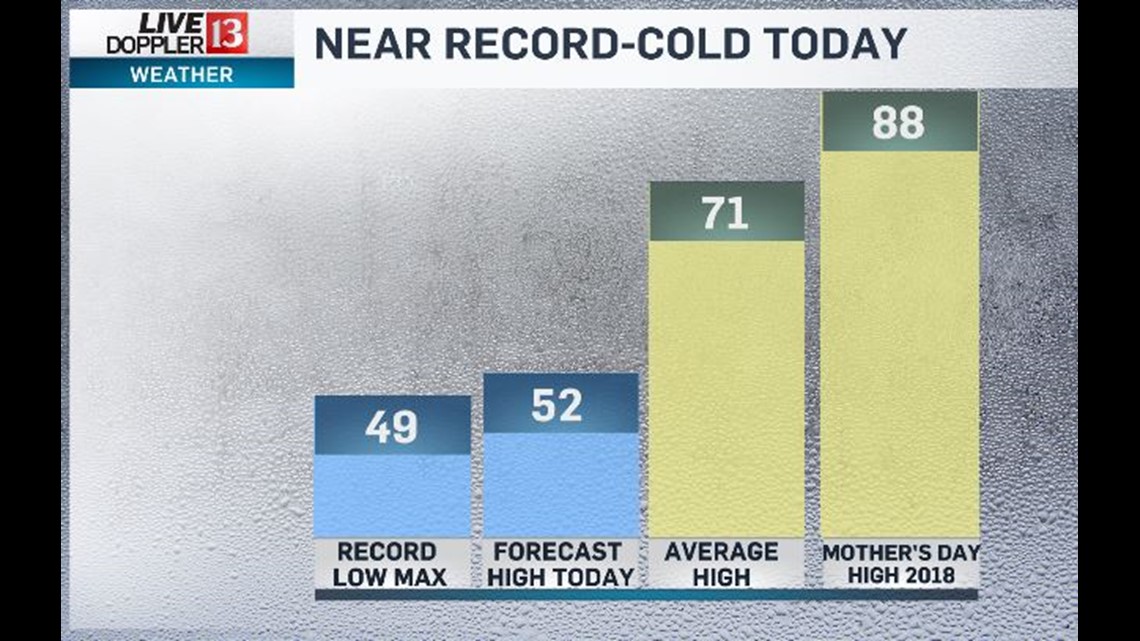 An approaching upper level low brings an increase in shower coverage and intensity of rain by noon. A steadier rain to impact parts of the viewing area this afternoon/evening as an upper low spins over the state. Definitely a good idea to have an indoor option for Mom today.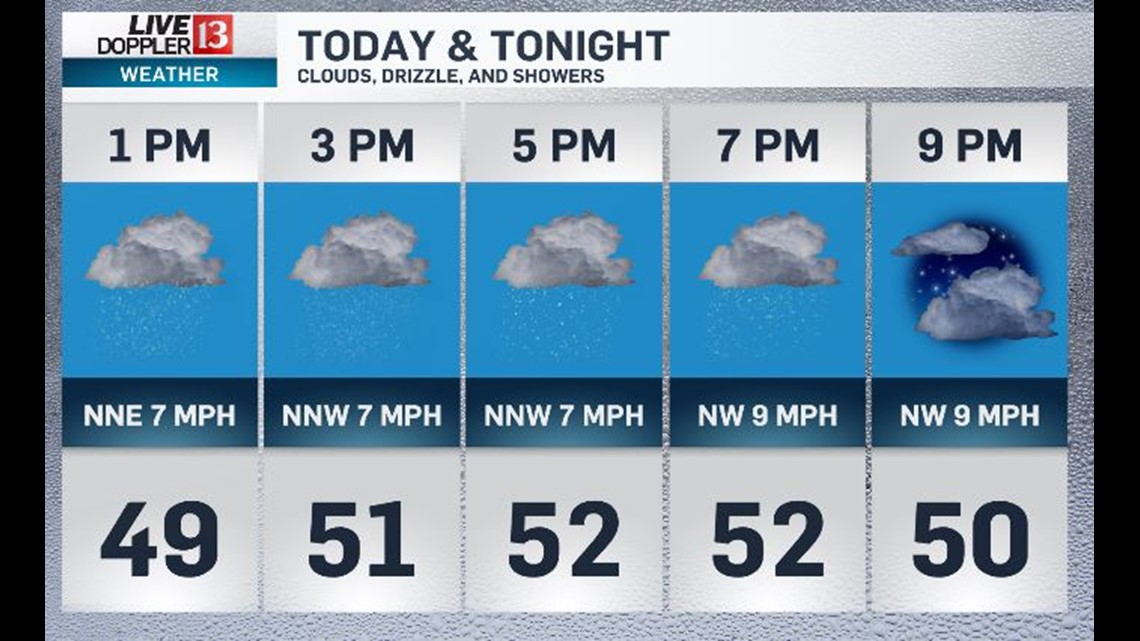 The dampness continue overnight into Monday morning with areas of fog possible too. But we're expecting clouds to lessen Monday afternoon to help high temperatures return to the lower/mid 60s.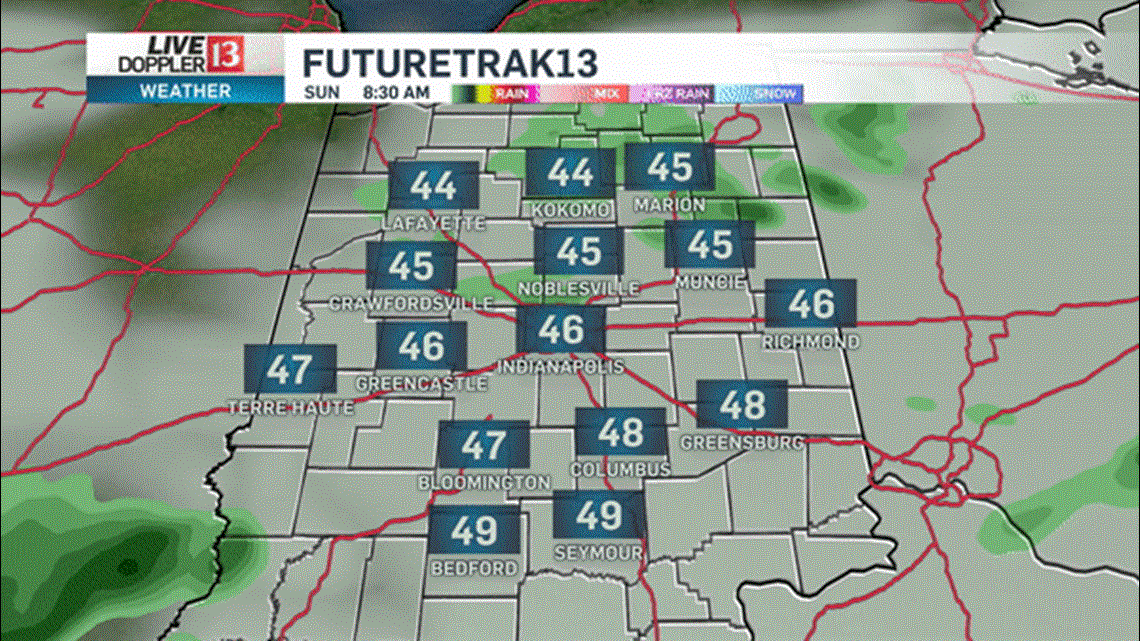 Monitor conditions closely Monday night as clouds clear and low temperatures likely drop into the 30s in Central Indiana. Patchy frost will be possible Tuesday morning... especially away from downtown Indianapolis. Temperatures recover quickly and near 70° Tuesday afternoon with plenty of sunshine.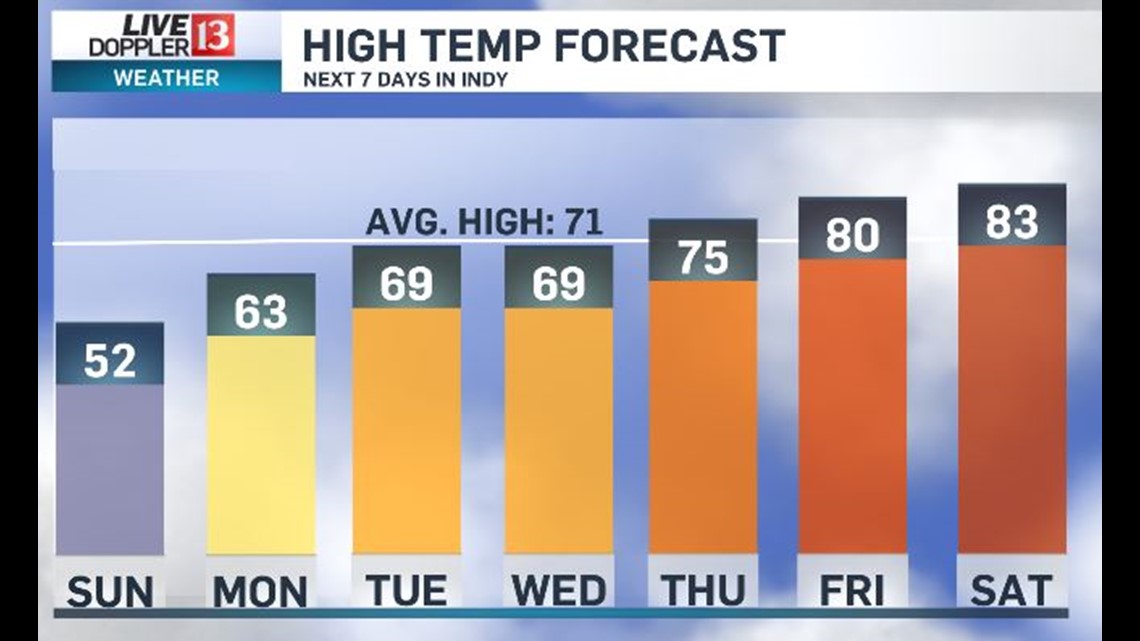 With the exception of Wednesday (scattered showers)... the rest of the week looks relatively quiet and long-range signals suggest a substantial warm-up (relative to today) heading into next weekend. In fact, highs temperatures this time next could be over 30° warmer and well in the 80s. We'll see if indeed this pattern plays out, but it would come during the Indianapolis 500 Qualifying weekend.