INDIANAPOLIS — Much-needed rain over parts of central Indiana and rain will be locally heavy that could create street flooding.
In addition there will be some gusty wind and lightning, but we're not expecting widespread severe weather. Hopefully your yard or farm gets wet overnight as a drier pattern emerges after Tuesday morning.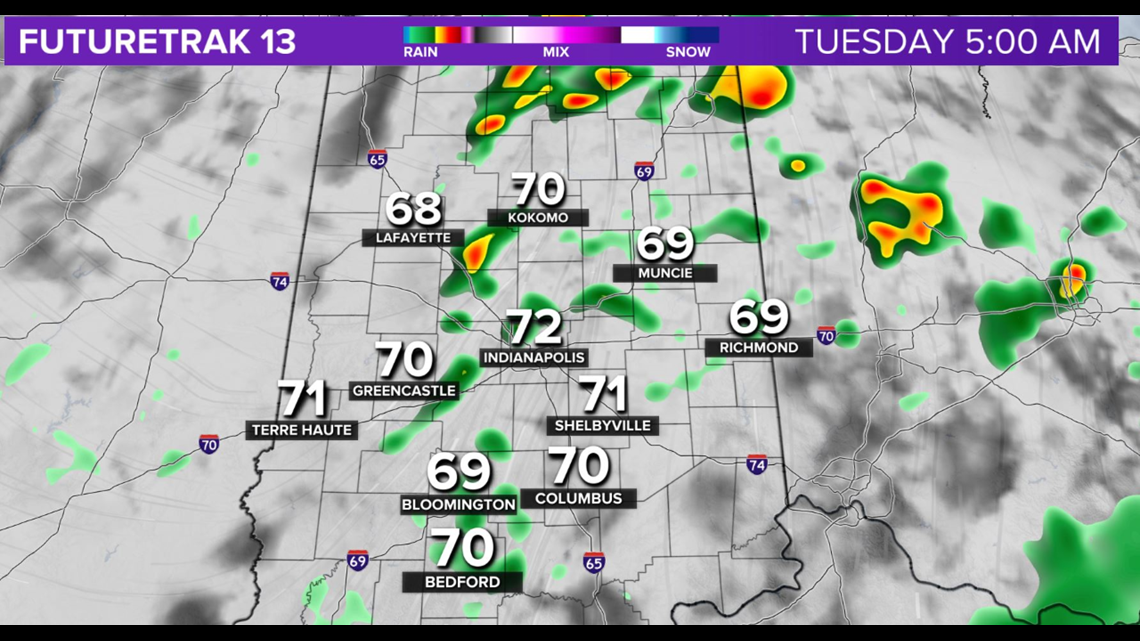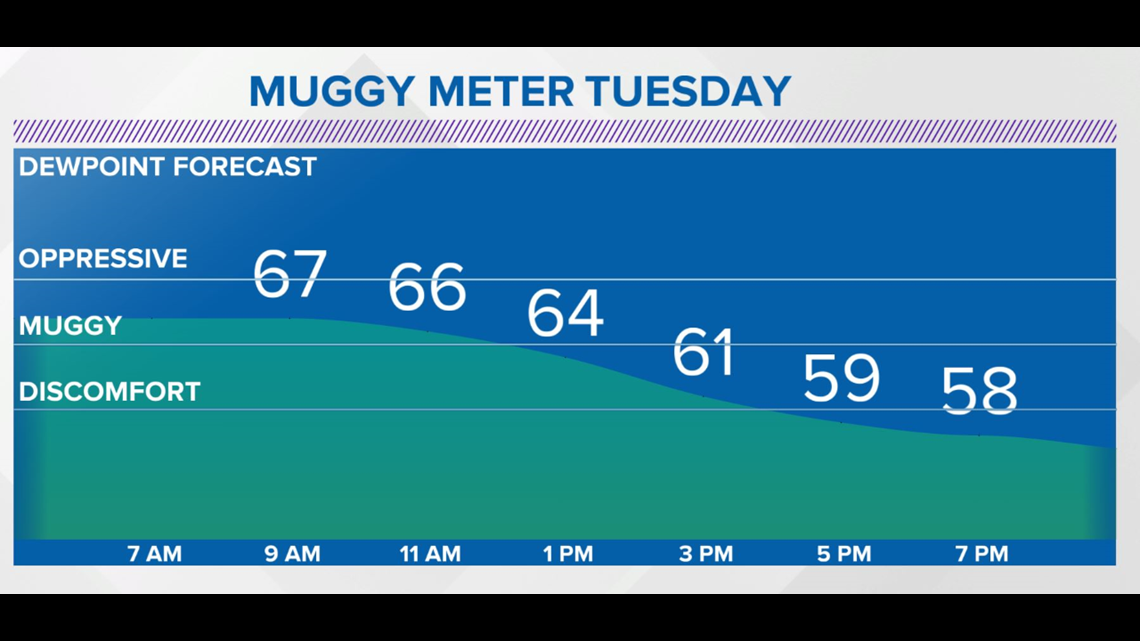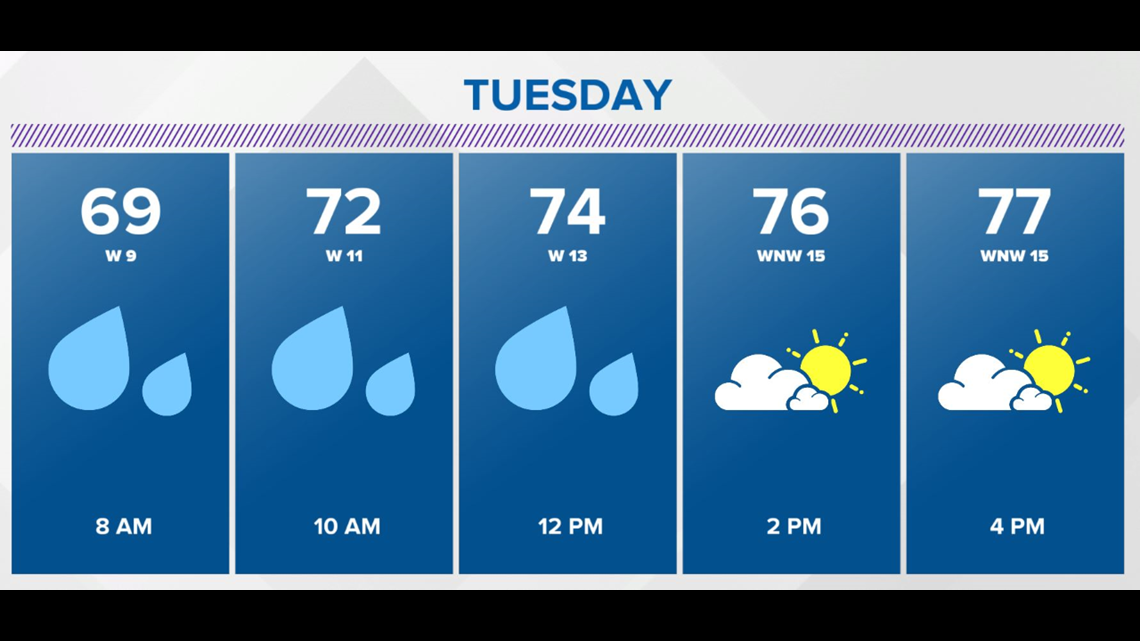 The Muggy Meter remains uncomfortable Tuesday morning, but refreshing air returns Tuesday afternoon as the wind shifts to the northwest in the wake of a cool front passing the state.
This sets the stage for a relatively comfortable stretch of air into Friday morning.
During that time only spotty late-day rain/storms are expected.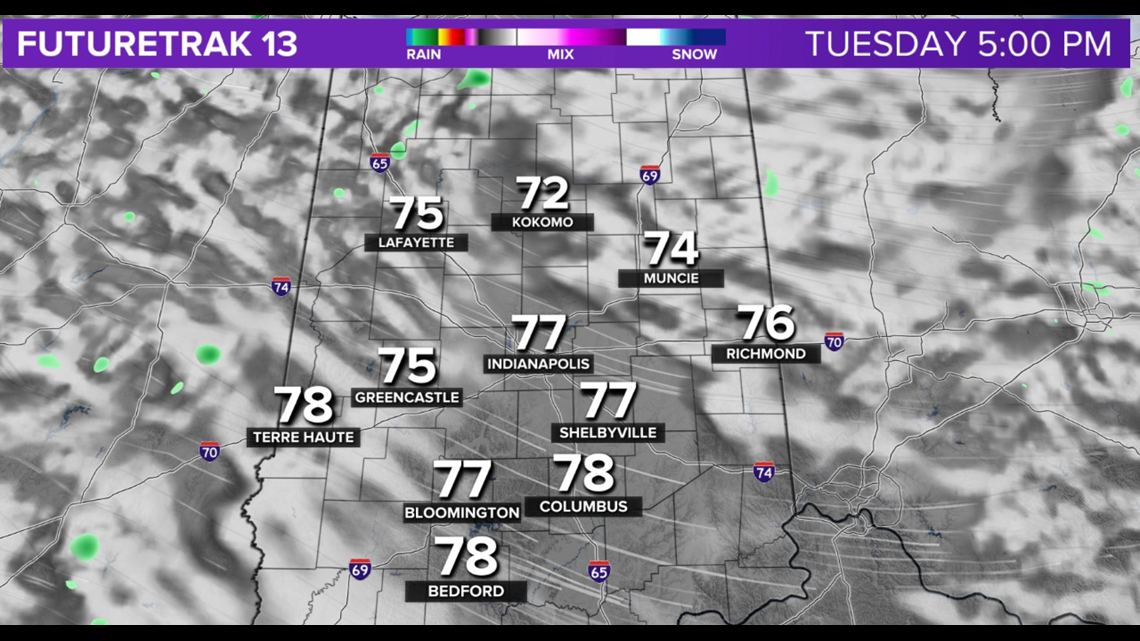 You better enjoy the break from sweaty humidity as the Muggy Meter surges Friday afternoon and lingers past the weekend.
We'll also be monitoring for the potential of Saharan dust creeping-up from the south and modeled forecasts suggest this layer of dust could be rather dense.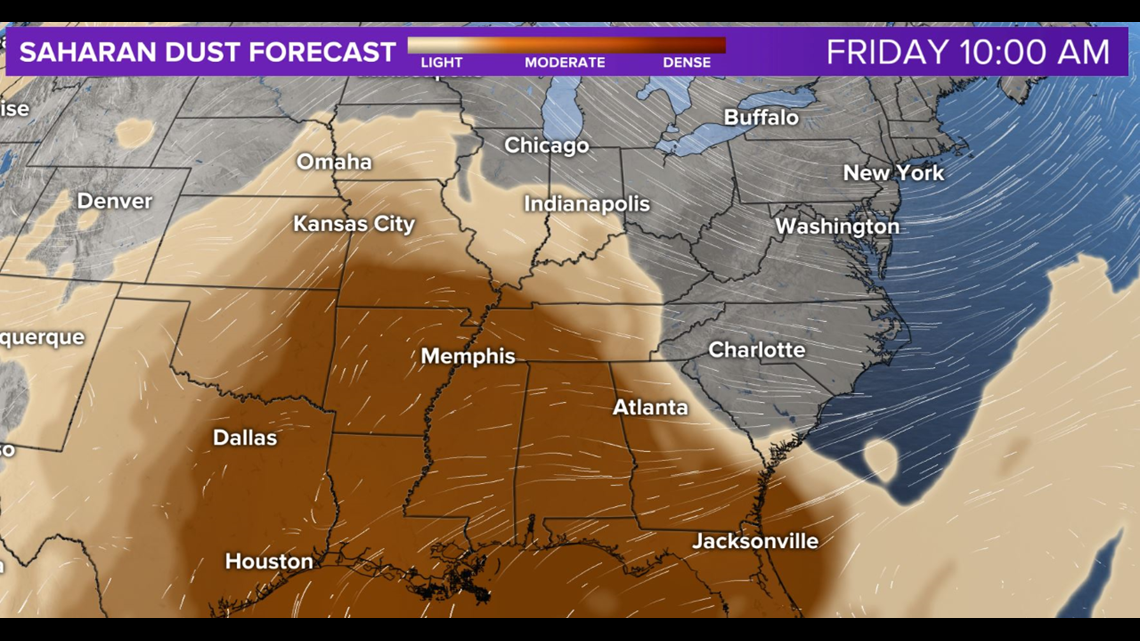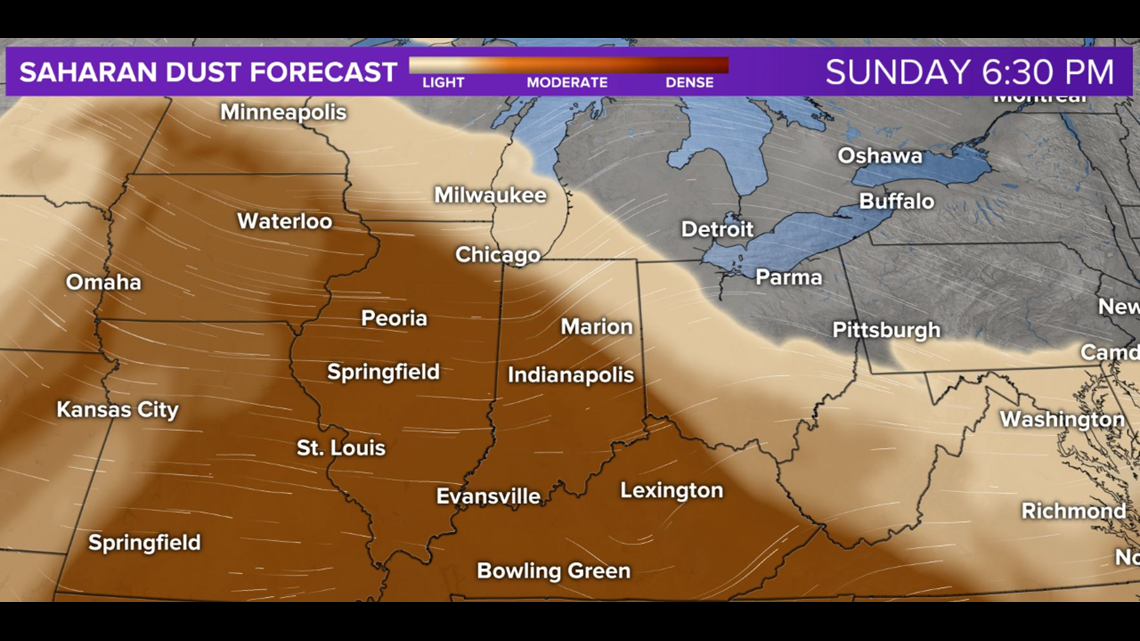 If that verifies, it would limit sun, heating, storm development, and deteriorate air quality. Stay tuned.