INDIANAPOLIS — Cloudy skies and highs in the upper 40s are in the Thursday forecast. A few sprinkles/flurries are possible north early in the day.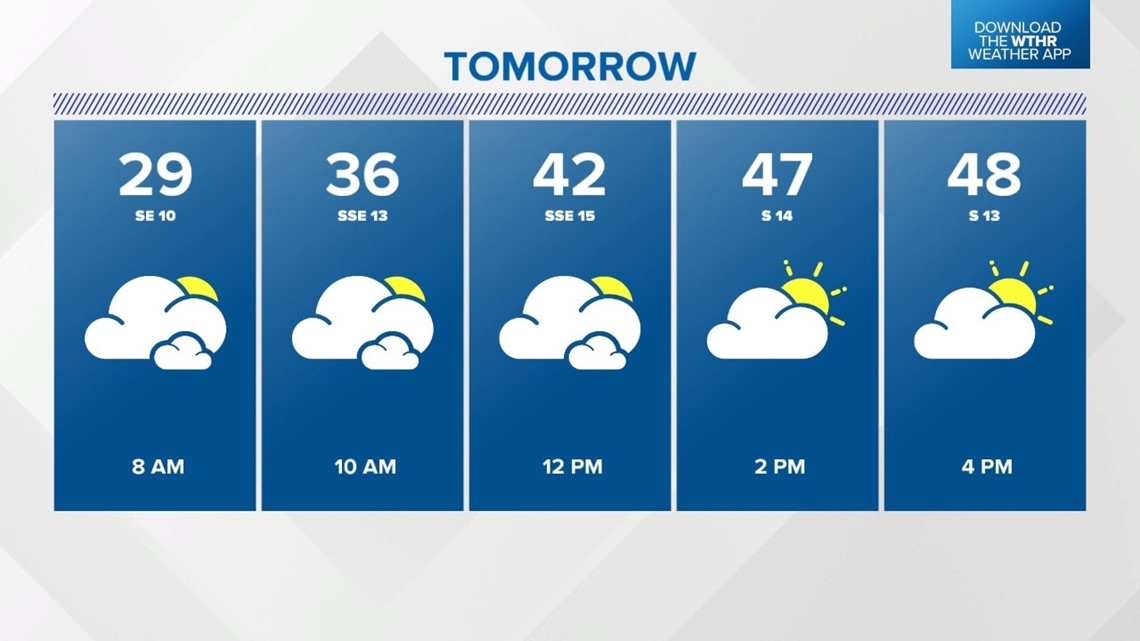 It will be even warmer and in the lower 60s on Friday, but Friday will be an active day of weather. You will have some dry time early in the day on Friday before light rain arrives Friday afternoon. The heaviest rain and storms will move through central Indiana from about 7pm Friday through about 2am Saturday. A few storms late Friday may reach severe limits.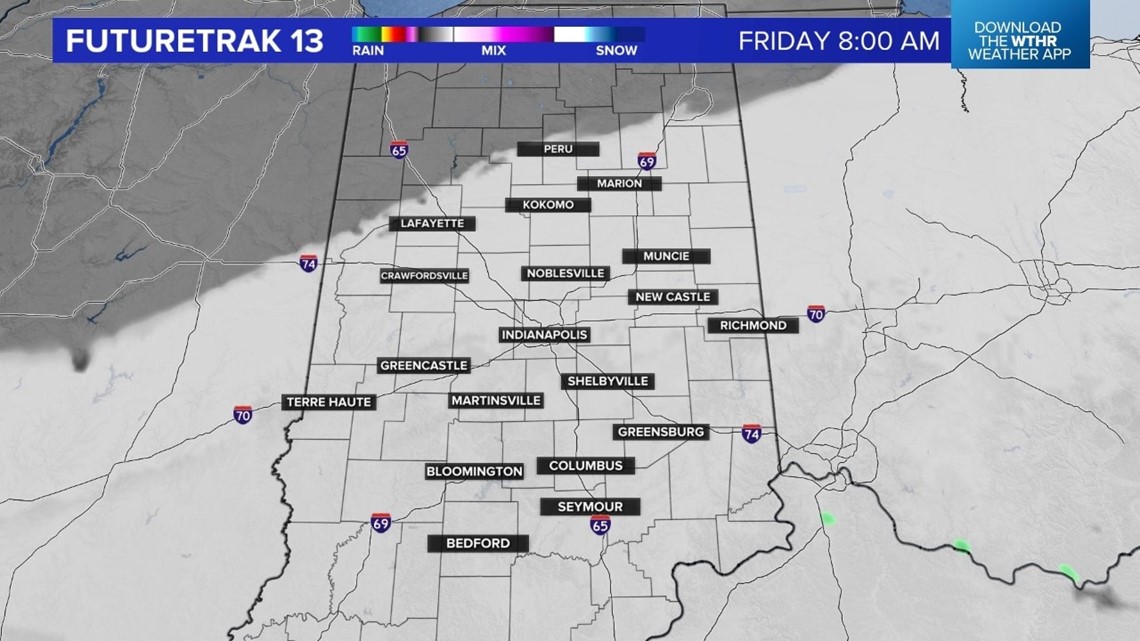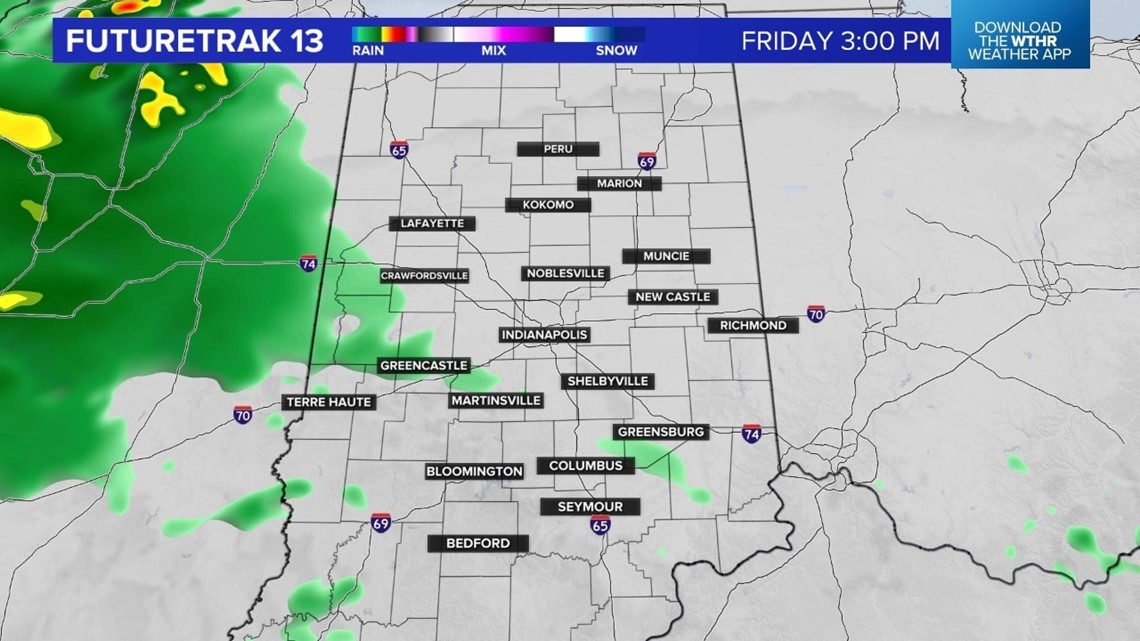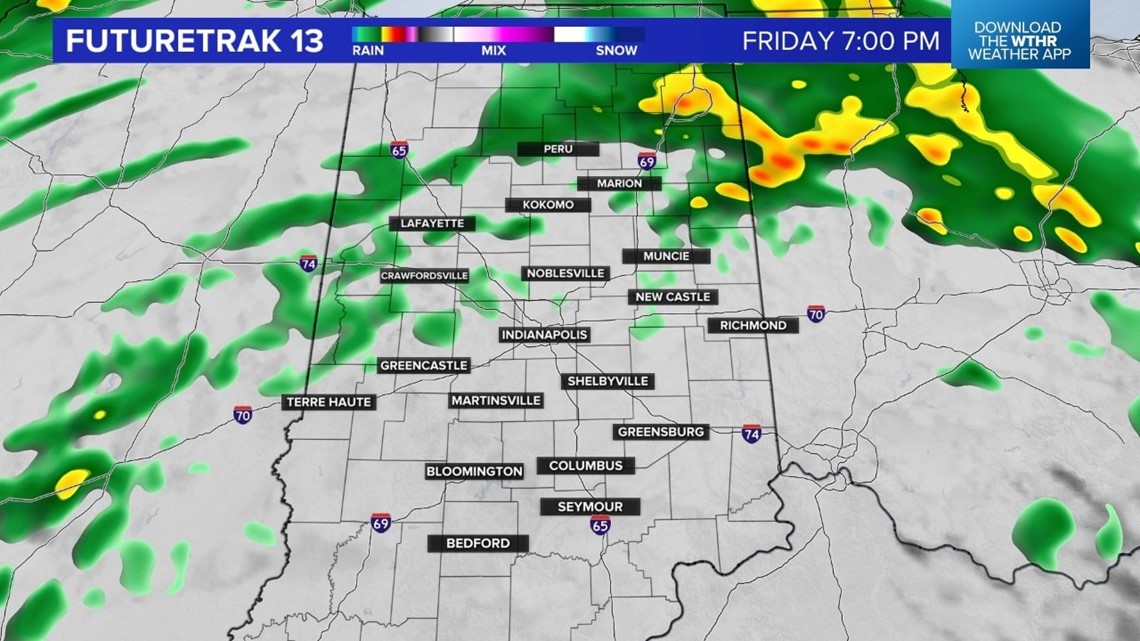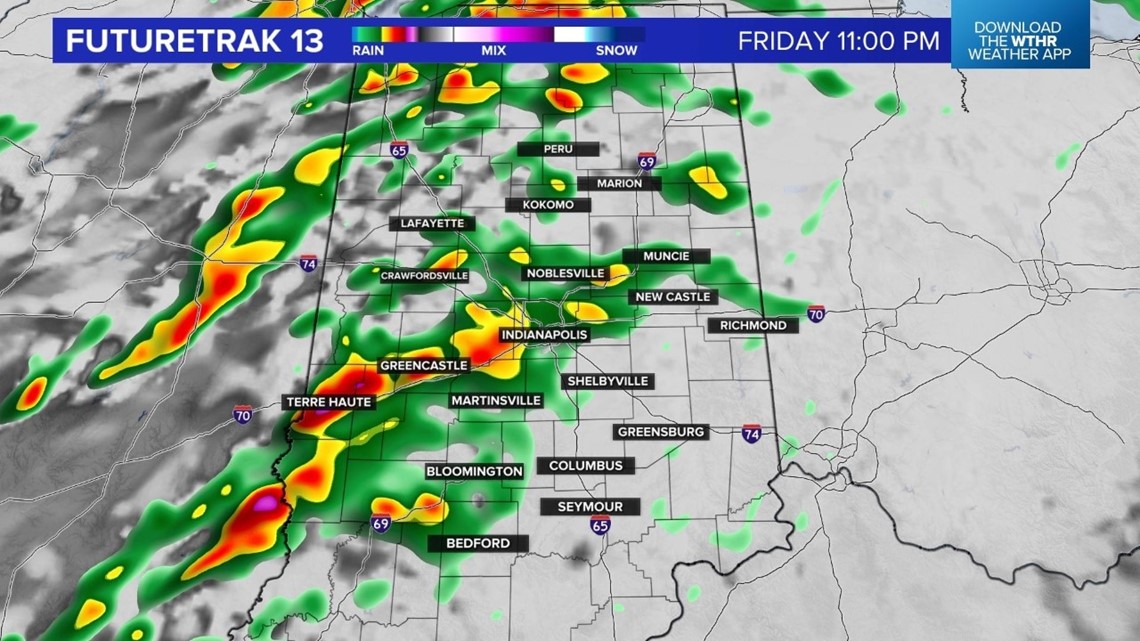 Much colder air is in the forecast for Saturday, with falling temperatures back into the 40s. Sunshine is in the Sunday forecast with highs in the middle 40s. A good part of next week looks mild with highs in the 50s. We will be near 50 on Monday in the middle 50s on Tuesday and the upper 50s on Wednesday, with our next rain chance on Thursday.